PHEW! FINALLY JAH! This period of electoral campaigning, which most certainly overstayed its welcome, has finally reached its conclusion!
So we will now have a new Government which will be formed by Dr Keith Rowley and the PNM, having defeated the UNC/PP 23-18.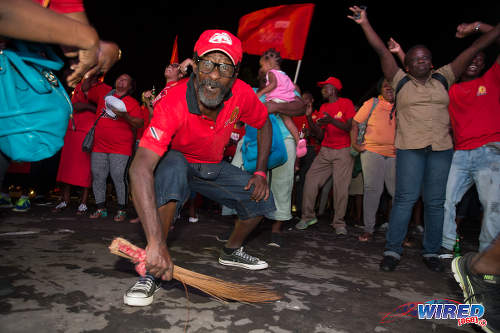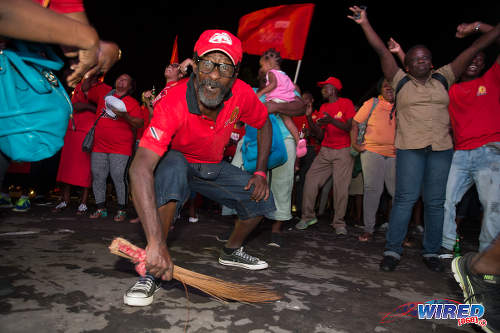 This is a victory and a change that I very willingly accept and welcome because—whether you were an advocate of the PNM and Dr Rowley or not—I think it would be difficult to find any right-thinking, civic-minded Trinbagonian that would've disagreed with the fact that the outgoing UNC/PP administration needed to do just that: Get out and go!
However, I for one still doh feel the total sense of relief and renewal I had hoped might've come from this outcome.
Don't get me wrong, I am elated to see the backs of the UNC/PP government. But I still haven't fully exhaled for a couple of reasons.
First off, the fact that the UNC/PP was still able to command enough votes to win 18 seats, have mih lil bummy. Because it certainly indicates that we are even more polarised a society than in 2010.
It's also an indication of something I've always commented on and lamented about: our levels of hypocrisy and fickleness and our increasingly shifting—and seemingly diminishing—sets of value systems.
According to most of the national community—politicians and civilians, rich and poor, young and old, African, Indian, Dougla, Asian, Syrian, Nowhere-ian, everybody alike—de last PNM administration under Mr Patrick Manning was voted out 29-12, mainly for allegations and perceptions of corruption.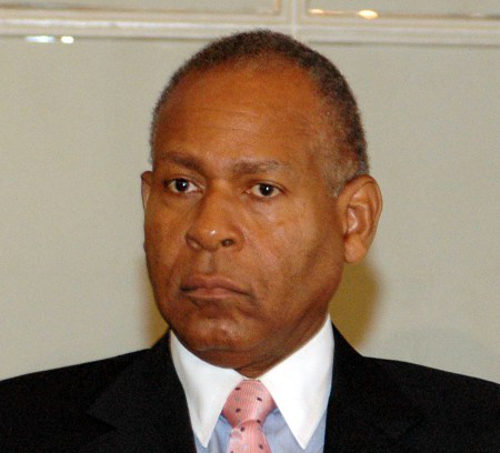 So de fact that this outgoing UNC/PP Government—which again I think any right-thinking, rational, honest citizen would agree, was associated in some way, shape or form, with ah whole heap more instances of either proven or suspected acts and situations of corruption—was still able to claim 18 whole seats, seems to be an indication from a large cross-section of the electorate that:
"We eh tolerating NO corruption at all!… EXCEPT if de party we supportin' doing it (*wink wink*). In which case, dey go get ah bligh and we vote."
Or is it that tribalism and racial considerations continue to overwhelmingly trump nationalistic concerns and even logic?
Whether either one or both those dynamics are true, it is an indication to me that, just like the state of the economy at present, the mindset of large cross-sections of this society may be in a less than desirable place from a nationalistic perspective. And, like the economy, this mindset will be an uphill challenge to overcome and further, to rectify.
However, I am confident that if sober, equitable and rational governance is applied—as is the stated intent of the incoming administration—we can see positive effects over time.
Beside that, I am also of the view that everything about the UNC/PP's conduct over that last five years is more than enough indication that, with that many seats in hand, they would very likely attempt to make the job of governing the country an even more difficult prospect—in some instances even unnecessarily so—simply for the sake of frustrating processes and being able to fully flex dey "opposition muscle."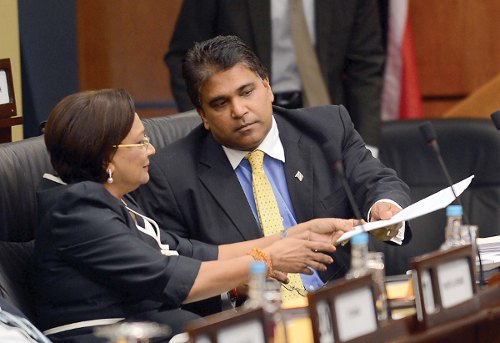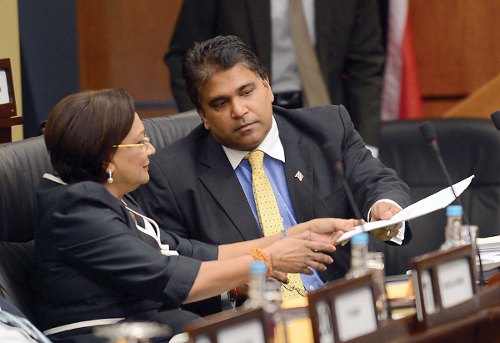 I continue to hope against all odds that they prove me wrong in this respect. However their "leader's" concession speech, makes that an even more likely eventuality.
Dat speech was woefully devoid of any nationalistic perspective or outlook, any humility and, according to mih pardner Jason Arthur: Jus like primary school on ah Sunday, it had no class!
All the things one would hope that an outgoing PM would at least try to feign, even if not genuinely represent, was totally absent from that excuse fuh ah speech.
Such was her disdain for the defeat—and, I'm sure, her opponents—that she couldn't even bring herself to congratulate the PNM, far more Dr Rowley. She was more concerned with highlighting their ability to command the "popular vote."
It was very reminiscent of Mr Basdeo Panday's "look in de mirror" speech.
Such was her struggle to maintain grace under fire, that she didn't even see it fit to respect the presence of her own supporters at Rienzi Complex enough to make herself present to formally address them, as their "leader."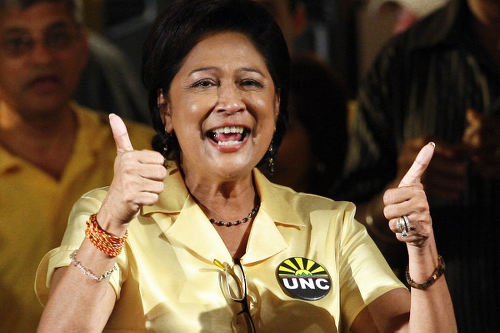 Me eh even see none ah she "cabalist deputies" make any formal address or acknowledgement there either. That is an indication that even their own support base, is dealt with from a point of convenience.
So what a poetic and symbolic twist of fate it was when de official Prime Ministerial vehicle, PM1, couldn't start when the new Opposition Leader was ready to make her departure and had to be towed away. And the lady had to be given a lift to wherever her destination was.
Ah couldn't make dat sh*t up even if ah tried. LOL!
Dat seem like more karma than Nisha and Ravi B together dey yes!
So for these reasons/observations I've stated, my satisfaction about the removal of the UNC/PP administration is tempered and reserved.
My reservations are however not oblivious to the hope and pride that was provided in the starkly contrasting victory speech by the PNM leader and new Prime Minister, Dr Rowley.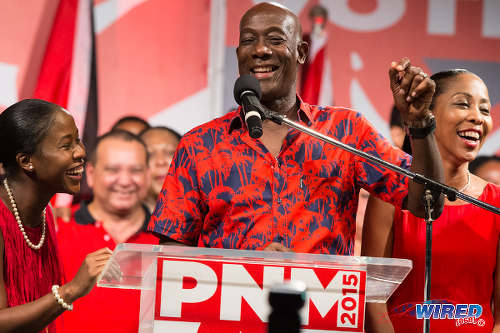 His speech inspired the hope of shared national pride and purpose, faith in our ability to overcome challenges and even more respect for Dr Rowley himself as a true statesman. He managed to remain focused on the task at hand while staying humble and appropriate in the face of his and his party's victory.
In conclusion, de one thing ah could count on to lighten my present angst, is the very unique sense of humour and biting sarcasm of Trinbagonians in almost every situation.
The following picture is, in my opinion, one of de most hilarious in what had to be thousands of memes attached to dis election. Dis is my pick-hit here.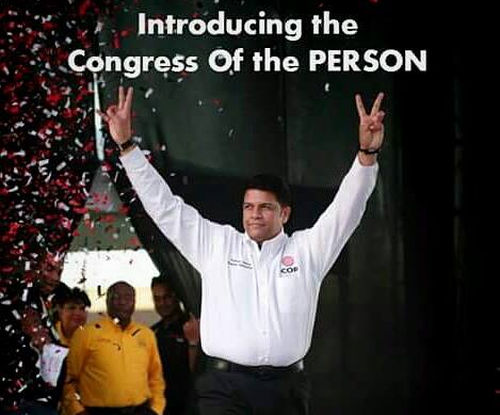 Allyuh Trini eh easy nah! LMAO!