Trinidad and Tobago National Senior Team coach Stephen Hart is appealing to the possessive nature of the "Soca Warriors" as they prepare for their CONCACAF Gold Cup quarterfinal fixture in New Jersey this afternoon.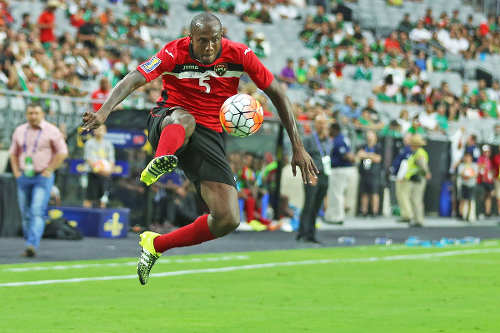 The Warriors face Panama from 4.30 pm at the Metlife Stadium and Hart is hoping for a more serene outing than their exhilarating 4-4 group stage draw with Mexico.
More crucially, Hart wants to keep hold of the ball to try to neutralise Panama's advantage of an extra 48 hours rest since their last competitive match.
Panama played its final group fixture on Monday July 13, which was a 1-1 tie with the United States, while Mexico and Trinidad and Tobago traded blows on Wednesday July 15.
"Panama got two more rest days than us and that is significant at international level," Hart told Wired868. "The recovery of players is very important. So we will need to try and keep the ball for long periods."

It could mean a fairly noteworthy switch in tactics from the Warriors, who have so far preferred long balls out of the back to giant forward Kenwyne Jones rather than slick passing triangles.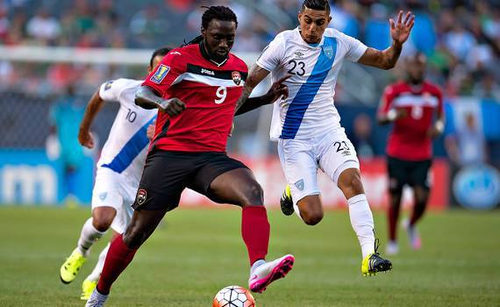 Trinidad and Tobago enjoyed a mammoth 61 percent ball possession in a 2-0 win over Cuba but only saw the ball 39 percent and 45 percent of the time against Mexico and Guatemala respectively.
Yet Panama, the 2013 Gold Cup finalist, has not been much better on the ball so far.
"Los Canaleros" have attempted an average of 279 passes per game at the 2015 Gold Cup with a 77.6 percent accuracy. The Warriors attempted 219 passes per game with a 77.3 percent accuracy rate.
It is conceivable that one or more of the Warriors' used against Mexico, such as Keron Cummings, Yohance Marshall, Cordell Cato, Aubrey David, Mekeil Williams and Khaleem Hyland, gives way this afternoon as Hart is expected to freshen up his squad where possible.
Panama defeated Trinidad and Tobago 1-0 in Couva on 27 March 2015, although the friendly match was much more comfortable for the visitors than the scoreline suggests.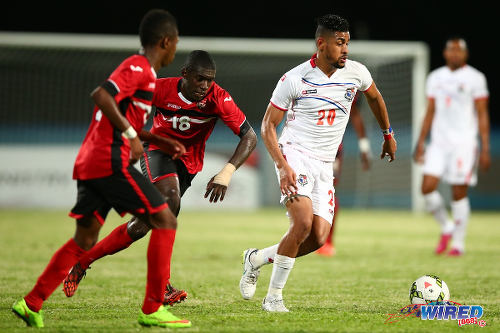 The Central American nation promised to host a return leg in June but snubbed Trinidad and Tobago to play Ecuador instead. They should discover a significantly different opponent in New Jersey.
Only goalkeeper Marvin Phillip and Sheldon Bateau seem certain to keep their positions from that night in Couva while Los Canaleros have retained the same goalkeeper and central defensive and midfield pairings.
Panama's deep-lying playmaker, Anibal Godoy, strode around the Ato Boldon Stadium as though he was the Minister of Sport when these teams met last. Hart must decide whether to trust Cummings or Ataulla Guerra to pick him up, or use Kevan George in an advanced role to do the job.
If Godoy gets going, the Warriors will have to the ball.
But how important is an extra two days rest?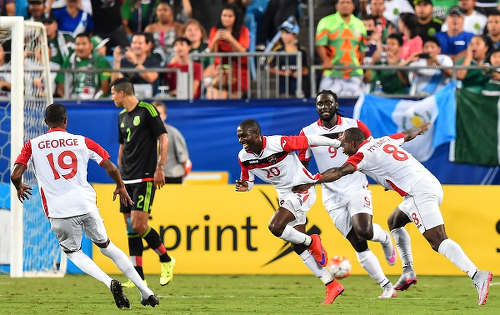 At the FIFA World Cup, fixtures have been synchronised since the 2006 tournament so that knock out opponents always play their previous games on the same day.
Of course, that is impossible for the World Cup final, since the two semi-final games are played on separate days. And, in the 2006 and 2014 tournaments, the team with an extra day's rest before the final went on to win the competition.
The exception is Spain in 2010, a team that treated possession as both an offensive and defensive tool and kept the ball for so long that even some neutrals complained of boredom.
Can Andre Boucaud or Hyland ape Xavi in New Jersey?
Hart wants the Warriors to steal the ball and hold on to it today. Possession, as we all know, is nine-tenths of the law.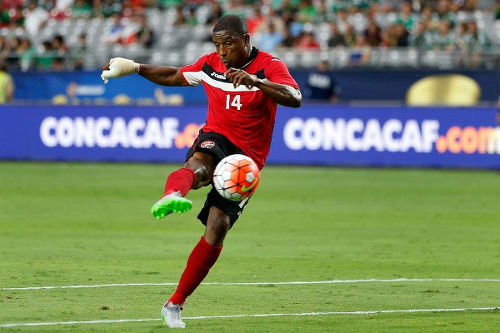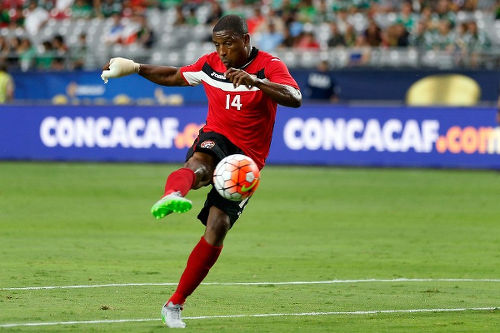 (Trinidad and Tobago Gold Cup Team)
Goalkeepers: 1.Marvin Phillip, 22.Adrian Foncette;
Defenders: 2.Aubrey David, 4.Sheldon Bateau, 5.Daneil Cyrus, 6.Radanfah Abu Bakr, 17.Mekeil Williams, 18.Yohance Marshall;
Midfielders: 8.Khaleem Hyland, 14.Andre Boucaud, 15.Dwane James, 19.Kevan George;
Attacking midfielders: 3.Joevin Jones, 11.Ataulla Guerra, 12.Kadeem Corbin, 13.Cordell Cato, 20.Keron Cummings, 23.Lester Peltier;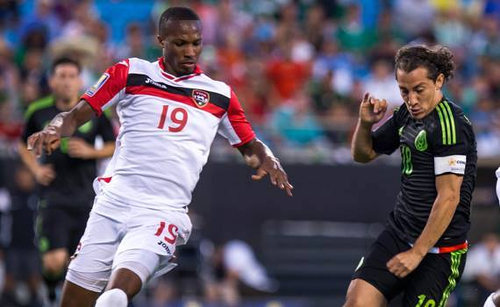 Forwards: 7.Jonathan Glenn, 9.Kenwyne Jones, 10.Willis Plaza, 16.Rundell Winchester;
Injured: 21.Jan-Michael Williams (GK).
Coach: Stephen Hart