"If you know deep down in your heart that you are not properly prepared, you will never be able to play good football," Trinidad and Tobago National Senior Team head coach Stephen Hart told Wired868. "You will always have an excuse or you will be thinking 'I am not sure if I can play 90 minutes.'

"You just cannot work fast enough when your body is not prepared to do what the brain is telling it to do."
Hart sat down with Wired868 for a wide ranging interview into the state of the "Soca Warriors", the 2013 and 2015 Gold Cup tournaments, his tactical and player selections and the Russia 2018 World Cup campaign.
This is Part One of our Hart-to-heart: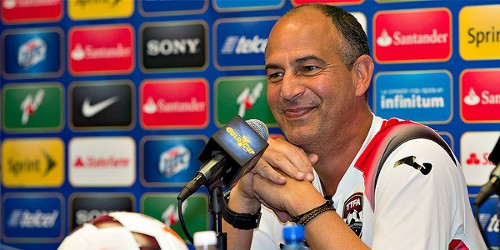 Wired868: Compare your emotions at the end of the 2015 Gold Cup and the 2013 edition?
Hart: First to begin with, the feeling was entering both competitions somewhat underprepared, which was frustrating. And like any other coach, it always worries you because you know deep in your heart you can be as prepared as possible but all goes wrong in the tournament itself.
USA and Guatemala are prime examples. They had fabulous roll outs up to the tournament and it went wrong for them during the tournament…

There was more a sense of relief in 2013 that we had managed to achieve getting to a quarterfinal and at the end of the day losing to Mexico in the 84th minute. I don't want to say it was satisfactory but that is what it was. We did our best, we got to a quarterfinal and we came within minutes of probably going to a semifinal.
This time around, I was a little disappointed in the fact that we were growing from strength to strength in the tournament. I was worried for the Panama game about if we had recovered enough because we were playing a team that had two more days rest than we did.
I was so proud of the players with the fact that they were able to take it to the penalty situation, which quite frankly I felt was our best chance (of winning the match)… Even though we are disappointed, it is a situation you cannot train for. Because the day before nobody missed (in practice). But then again, there were not 80,000 people and you didn't just finish playing a game for 120 minutes.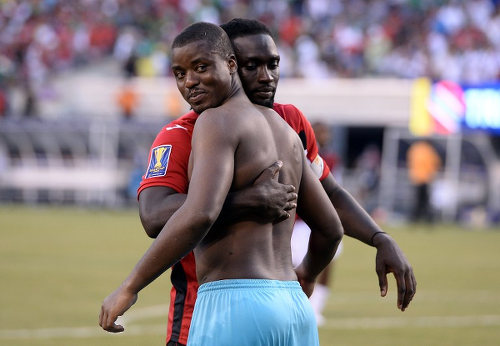 Wired868: Before the game against Panama, you spoke about the importance of keeping the ball. How did you feel looking on from the sidelines at how the game went?
Hart: I recognised pretty early that we were in trouble and the ability to keep the ball and do what we had planned to do was breaking down and it was a direct relation to both mental and physical fatigue.
We struggled to get hold of the ball in the first place. And then when we did get hold of the ball, we were not patient enough to try and rest with the ball sometimes. It is a big learning curve.
Wired868: In terms of the attributes of your players, was the squad constructed to be able to retain possession against a team like Panama?
Hart: Certainly not against Mexico. But I felt that we could do it against other teams. But the team was more or less designed to play a counter attacking type of game because I felt we were athletic enough and the technical players were further up the field that can bring that kind of goal scoring attributes.
So even though we did a lot of work on keeping the ball, we also worked on our variety in terms of how we would play. I wouldn't say we had the ability to keep the ball against a team like Mexico. Their pressing and the organisation of their press reflects a team that has played at the highest level consistently. It was evident.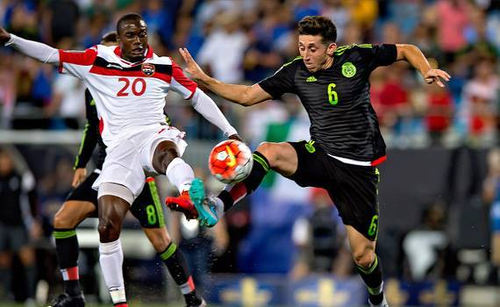 Wired868: What do you think about the Mexico coach being fired?
Hart: Well, I think a lot of things should have been considered. I'm not saying it is acceptable to strike a reporter…
Wired868: I'm glad you feel that way. (Both men laugh).
Hart: I can see the frustration though in what he went through. Also I think no consideration was given that when he took over Mexico (in 2013) they were literally out of the World Cup and he had one chance to prove himself (in the FIFA Play Off). He proved himself and gave a decent World Cup showing and then he won the Gold Cup…
So I really feel sorry for him. But I don't think in the long run he was the coach a lot of people in Mexican football wanted. That is just my take on it because the getting rid of him happened so quickly. It was almost as if they had the excuse they wanted.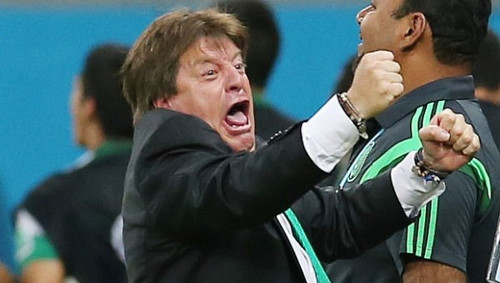 Wired868: What would you see as the main positive and negative in the 2013 Gold Cup?
Hart: In 2013, I lacked that complete understanding of player relationships. I had a good idea of the Trinidad team but I didn't really understand the players' minds…
The only negative thing I found was that I knew I would have to get rid of some players who served Trinidad and Tobago football very, very well. And I needed to start replenishing the potential team for World Cup qualification.
Wired868: Why did you see that as necessary? Was that a matter of attitude or physical attributes?
Hart: No. It wasn't a matter of attitude. But I felt we were starting to be in a situation where we were starting to lose some quality physically in very key areas of the field. And once you start having veterans in that situation, the managing of the situation becomes a little more complex.
It is very hard to bring people to your way of thinking if you were not part of their make-up over the years.
Wired868: Teaching old dogs new tricks?
Hart: Maybe a bit of that. But to be honest none of them gave me any problems. It was just a deep down feeling that the team needed freshening up.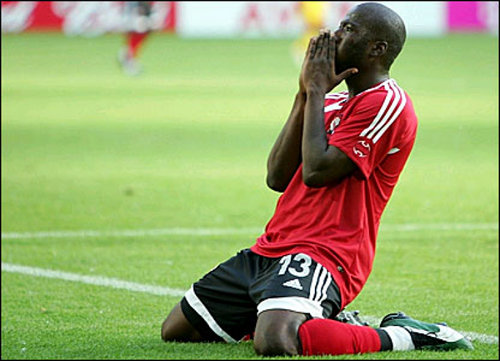 Wired868: One of those would be Cornell Glen who said he never retired…
Hart: Cornell never gave me any real trouble. I would love to be in a situation where I could give the Trinidad and Tobago public the chance to say goodbye to both him and 'Bleeder' (Densill Theobald) who served us so well. But really and truly, I just felt it was time to freshen up and to give some other players the opportunity to move within leadership roles within the squad which they would not do if the older heads were there.
Wired868: And what were the positives of that campaign?
Hart: The results in being able to show we could endure a lot of footballing activity despite a lack of what is required at the highest level professionally. It meant that the players did have a certain mentality and love for the country. I think that was a huge positive.
And then the second thing was the way some of the young players stepped up to accept responsibility. And when I say young players, I mean players that would probably have been in the shadows and were not part of the 2006 campaign…  (Kevin) Molino, Andre Boucaud certainly came to the forefront as a team leader and the way Kenwyne responded to myself and the working relationship between the two of us.
He could have easily sat in his comfort zone. But the response was tremendous.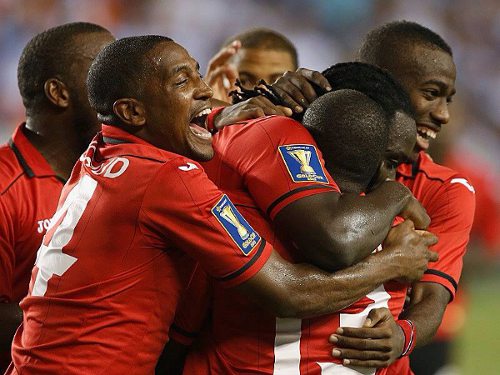 Wired868: What would be the negatives of the 2015 Gold Cup campaign?
Hart: I was disappointed in the individual recognition of players of where they should be physically to play international football. That was a big negative for me. It is almost the way football was in the 70s and 80s where they would let themselves slip on their off season and then have to work themselves all the way back.
My players knew they were going into a Gold Cup. They should not have been in that physical state. To me that was a huge negative and it affected their mental.
Wired868: How so?
Hart: If you know deep down in your heart that you are not properly prepared, you will never be able to play good football. You will always have an excuse or you will be thinking 'I am not sure if I can play 90 minutes.' You just cannot work fast enough when your body is not prepared to do what the brain is telling it to do. That is why we play old timers' (football) today. (Laughs)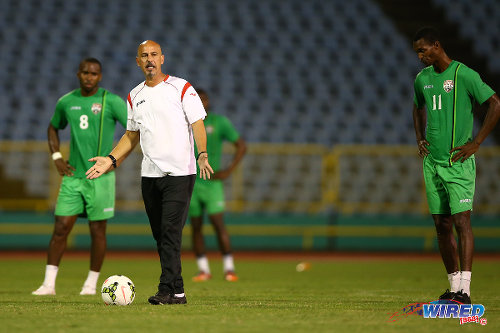 Wired868: And you are talking local and foreign based here?
Hart: I would say yes. The local players in general are far off the fitness levels required for international football. And the foreign-based players allowed themselves to slip too much.
Wired868: What have the discussions been like with Pro League coaches about issues like fitness?
Hart: It is hard for me to talk to the Pro League coaches about their teams and their players because that is not generally how I work. But the league itself does not demand that you are at your best for every single game. Because there are only two or three games that really push you (during the regular season), so it is easy to get through with bad habits…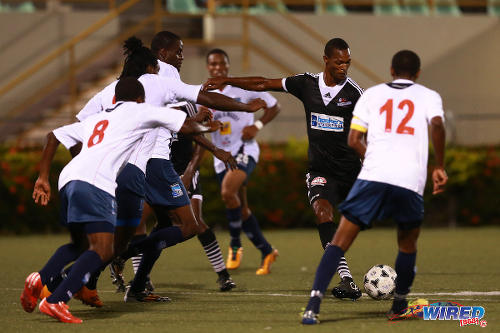 When I say habits, I also mean simple habits like how to recover from games, the use of modern recovery methods, players' sleeping habits, players' eating habits… Players are arguing that they don't want to go in and ice bath whereas every youth team from 16 years old are accustomed to those things. And they know the gains you can get from it. I have to fight with players to take a simple ice bath…
I have to let them know that I am not asking them if they want to take an ice bath. It is not an option. It is part of the recovery process.
Even the eating habits and the lifestyle. Players are actually thinking a punch is good for you and it is strengthening. It is absolutely ridiculous. The sugar and the milk… It is archaic.
I read the Dennis Lawrence interview in the (Trinidad) Express where he said part of the reason we are not seeing more Trinidad players in England is the mentality thing and I think he is right.
Right now, very few players can play in England. I think Molino and Kevan George can but very few others.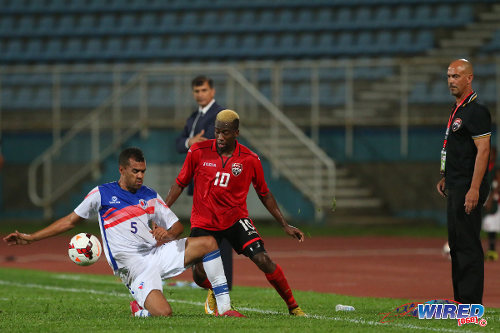 Wired868: What other tips would you give local players in terms of recovery from games?
Hart: Well, (fitness coach) Tobias Ottley brought in a dietician and I think the players learned a lot. But whether or not they took in a lot of what they were shown and directed towards, I am not sure. But for them understanding the absorption of carbohydrates when you can maximise it, what quantities you need, why you need it, etc, etc.
If your whole dietary intake is not planned properly, they can go back to eating wrong foods or having a sequence of eating that is the wrong way…
I would advise players: Seek every edge possible to give you an advantage. Outside of drugs, of course. For example, one of the players was telling me that he didn't like leather boots because they were heavier than the boots he liked. But the real question is the difference in weight between a leather boots and an ordinary synthetic boots is minimal if your body is not prepared the boots as efficiently as possible in the first place.
So why don't you seek the same advantage with your body, which is really the engine for your work and not the boots?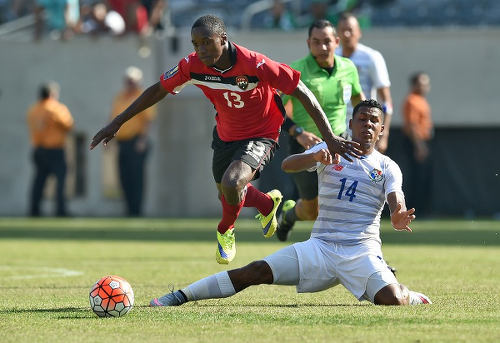 Wired868: What do you take as the big positive of the campaign?
Hart: One, the willingness of the players to do what is necessary. Also the competition for places within this squad. I think that is positive and it is more positive for players who accept they must constantly be at their best in order to be part of this squad. And also to understand that every game is different and players will be utilised due to the tactics required for that game. So if you are dropped it is not necessarily that you were playing badly. It could mean we require a different type of player…
I do think the camaraderie was commendable. It is not easy to have players together for an entire month eating together and living together with just a couple hours off in between. But I must say the players were fantastic.
That was a huge positive. Even the players who came off the bench brought a mentality of doing everything possible to advance the team.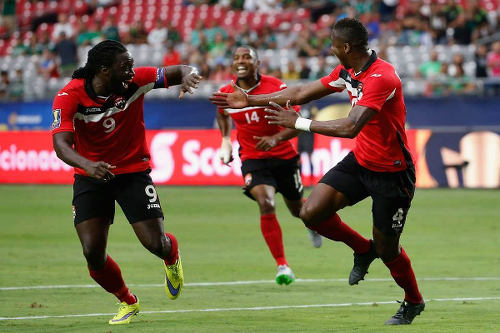 Wired868: You said during the 2014 Caribbean Cup, once the players' minds moved to financial issues, their concentration never fully returned. Were there any issues this time?
Hart: It started to become a problem. They kept me away from it.
Wired868: What do you mean?
Hart: I think it is important that I stay away from things like that. I cannot be dealing with money and then turn around and coach the players as well. So management has to deal with that. But it did become a problem during the tournament.
The only thing I said to them was go out and show that you deserve to be compensated properly. But to make it in such a way that players have to first go out there and play without knowing they would be compensated…
We have to show more respect for our players than that. Because they have families to feed, they have lives outside of football. They are not children. They have their own children and mortgages to pay and car payments and everything everyone else has…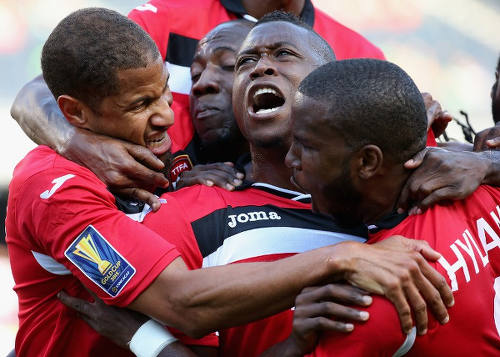 Editor's Note: In Part Two on Sunday, Soca Warriors coach Stephen Hart discusses the value of his captain Kenwyne Jones, why Jonathan Glenn has an international future despite not seeing a minute's action at the Gold Cup, the type of players needed for the 2018 World Cup campaign and what guarantees he wants from the TTFA before he renews his contract.