The Ministry of Sport has promised to pay match fees to the National Men's Under-23 and Senior Women's Team football players but not over 100 other athletes that will also represent Trinidad and Tobago at the Toronto 2015 Pan American Games.
So should they?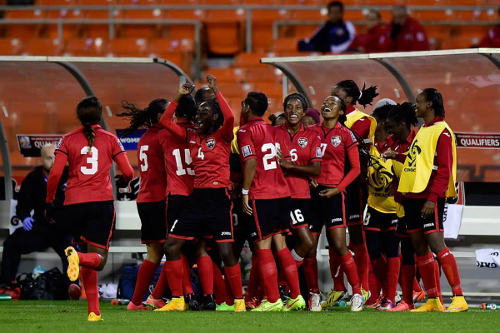 The Trinidad and Tobago Football Association's (TTFA) habit of tearing into the taxpayers' purse has been a sore spot for other local National Sporting Organisations (NSO) for a long time.
Predictably then, there were some angry "letters to the Editor" in response to news that Sport Minister Brent Sancho promised match fees to footballers while the other athletes, including former champions and Olympic medalists like Keshorn Walcott, George Bovell III and Jehue Gordon, would perform for national pride at the Pan Am Games.
Match fees are customary for "Soca Warriors" and, of late, "Women Soca Warriors" and the problem arises only because the TTFA is unable to pay its own athletes.
As such, Wired868 gives sport fans a chance to have their say.
Should the Ministry of Sport pay footballers to play at the Pan Am Games at the same time the other athletes go unpaid?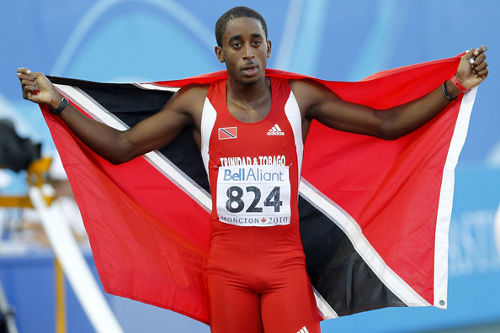 Please write in and let us know.
The following is the Trinidad and Tobago Olympic Committee's (TTOC) full roster for the 2015 Pan American Games, which will be led by Chef de Mission Diane Henderson:
Athletics: Keston Bledman, Marcus Duncan, Rondel Sorrillo, Mikel Thomas, Emmanuel Callender, Dan-Eil Telsford, Kyle Greaux, Machel Cedenio, Emanuel Mayers, Elton Walcott, Steve Waithe, Quincy Wilson, Emmanuel Stewart, Shakeil Waithe, Renny Quow, Jarrin Solomon, Lalonde Gordon, Jehue Gordon, Keshorn Walcott, Kelly- Ann Baptiste, Semoy Hackett, Reyare Thomas, Kamaria Durant, Lisa Wickham, Peli Alzola, Janeil Belille, Romona Modeste, Jessica James, Alena Brooks, Sparkle McKnight, Josanne Lucas, Ayanna Alexander, Deandra Daniel, Cleopatra Borel and Marsha Mark Baird;
Aquatics: George Richard Bovell III, Dylan Carter,Christian Marzden;
Badminton: Nicholas Bonkowsky;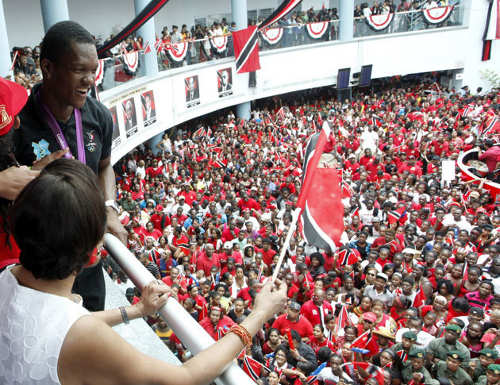 Beach Volleyball: Daneil Williams, Fabien Whitfield, Ayana Dyette, Malika Davidson;
Boxing: Chimere Taylor;
Cycling: Njisane Phillip, Quincy Alexander, Jude Codrington, Justin Roberts, Varun Maharajh, Emile Abraham;
Football (Men): Aaron Enill, Shannon Gomez, Maurice Ford, Alvin Jones, Jesus Perez, Neveal Hackshaw, Jomal Williams, Tristan Hodge, Nathaniel Garcia, Ricardo John, Shackiel Henry, Xavier Rajpaul, Duane Muckette, Jelani Felix, Neil Benjamin, Dario Holmes, Aikim Andrews, Jovan Sample;
Football (Women): Kennya Cordner, Tasha St Louis, Karyn Forbes, Kimika Forbes, Maylee Attin-Johnson, Rhea Belgrave, Janine Francois, Arin King, Patrice Superville, Dernelle Mascall, Mariah Shade, Khadidra Debesette, Ayanna Russell, Ahkeela Mollon, Brianna Ryce, Shalette Alexander, Lauryn Hutchinson, Shenelle Henry;
Golf: Monifa Sealy, Christina Ferreira, Talin Rajendranath, Sachin Kumar;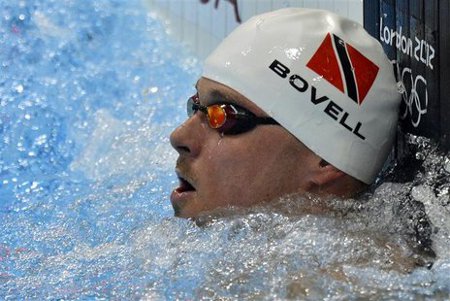 Gymnastics: William Albert, Marisa Dick;
Hockey: Darren Cowie, Solomon Eccles, Shaquille Daniel, Mickel Pierre, Akim Toussaint, Che Modeste, Christopher Scipio, Dillet Gilkes, Jordon Reyos, Aidan De Gannes, Kiel Murray, Stefan Mouttet, Tariq Marcano, Andrey Rocke, Kristien Emmanuel, Ishmael Campbell;
Judo: Christopher George;
Sailing: Andrew Lewis, Kelly-Ann Arrindell;
Shooting: Marlon Moses, Anthony Maraj, Roger Daniel;
Taekwondo: Dorian Alexander.