San Juan Jabloteh utility player Josiah Trimmingham has been selected to replace St Ann's Rangers attacker Kadeem Corbin in the Trinidad and Tobago National Under-23 Team for the Toronto 2015 Pan American Games.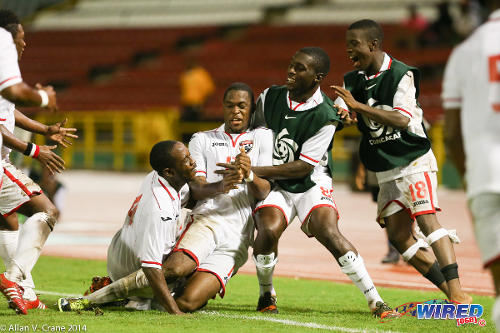 Corbin was essentially ruled unavailable for the Pan Am tournament since June 20 when National Senior Team coach Stephen Hart picked the versatile 19-year-old attacker in his 2015 CONCACAF Gold Cup squad.
However, Under-23 manager David Muhammad took another two weeks to inform the Trinidad and Tobago Olympic Committee (TTOC) of the change in its travelling squad. And, in the process, the "Soca Warriors" missed another deadline.
It is believed that Trimmingham was on the initial Under-23 provisional squad, which means the former San Juan Secondary student should have already been vetted by the Toronto Local Organising Committee (LOC).
Once Trimmingham is proven to have passed earlier security checks, TTOC president Brian Lewis said it is very likely that he will be accredited to play in the Pan Am Games. If not, the Warriors, who were unable to register a full 20-man squad for last month's Olympic qualifying tournament, will again travel shorthanded.

Lewis made it clear that he did not intend to single out Muhammad or any particular sporting body for shoddy management. But he admitted to his frustration in the administrative work of some sporting bodies, which, he felt, do a disservice to their athletes.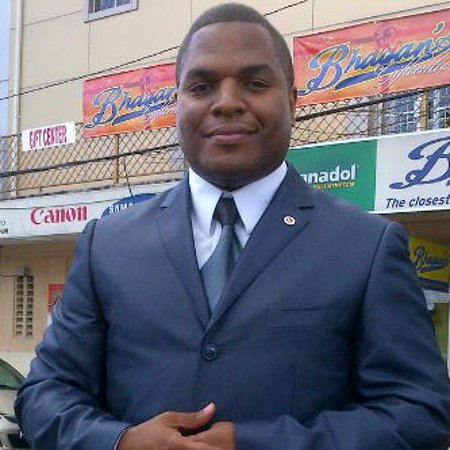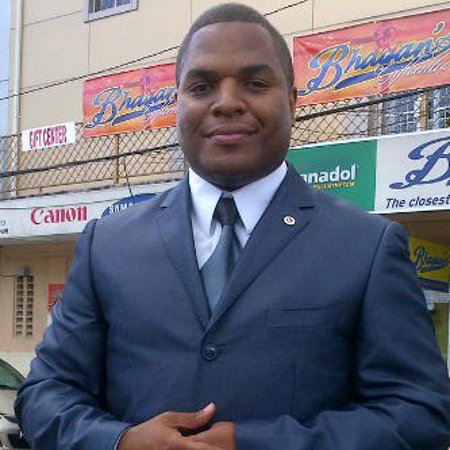 "There are some sports we have perennially had issues with and, from where I am sitting, this has to stop," Lewis told Wired868. "This is just not how the TTOC wants to be operating. We want our athletes to have peace of mind and this is not the preparation we want athletes and teams operating through the TTOC to go through.
"I am not pointing blame, I am trying to look at the end result. We have to strive to ensure that our athletes are giving the best environment and opportunity to perform at their best and succeed.
"Everything else is excuses."
The Under-23 outfit was eliminated from the Olympic qualifying series after just 90 minutes following an opening 5-3 loss to St Vincent and the Grenadines in Puerto Rico.
Muhammad's tardiness in applying for US visas was felt to be a big blow to the squad as coach Zoran Vranes was forced to replace eight members from his original 20-man squad, who could not get travel documents.
The players who missed out were former National Under-20 captain and right back Shannon Gomez, who has two senior team caps, as well as striker Dwight Quintero, attacking midfielder Nathaniel Garcia, defenders Jibiri McDavid, Maurice Ford, Triston Hodge and Dario Holmes and goalkeeper Javon Sample.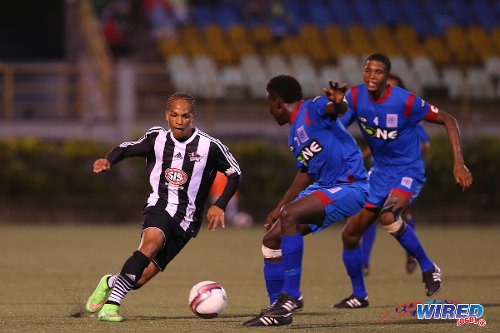 TTFA general secretary Sheldon Phillips said the local football body was "concerned" about the team's performance and was awaiting reports from the Caribbean Football Union (CFU) tournament committee as well as Muhammad and Vranes before deciding on the next course of action.
"People are focusing on the visa issue but the fact of the matter is St Vincent had to go through the same issue," Phillips told Wired868. "One can argue that (St Vincent and the Grenadines) had a more difficult time (than us) and they were able to overcome it and we didn't.
"Obviously, (as regards) the latest issue with the US embassy, we have to reiterate that they bent over backwards to accommodate us and make sure our players got over there."
Lewis explained that the TTOC will holds it Delegates Registration Meeting (DRM) tomorrow, which is the curtain call for the Pan Am Games.
However, the TTOC president pointed out that some administrators prefer to act as if deadlines do not apply to them and it causes unnecessary stress on the TTOC, the tournament organisers and, worst of all, the athletes.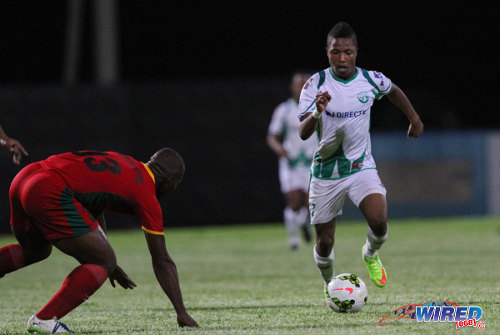 "There are people who constantly operate with deadlines as if the world revolves around them but there are over 6,500 athletes (the Toronto LOC is) dealing with," said Lewis. "We have to keep stepping up our game… What we have been striving for is about being athlete centred and we operate on a no-excuse philosophy at the TTOC.
"Whatever challenges that arise, we have to strive to get over them. If we want to demand the best from our athletes, we have to endeavour to do our best too.
"Stop making excuses and trying to rationalise failures and mistakes."
At present, five unspecified members of the Under-23 squad are awaiting Canadian visas, since they were not included in the initial provisional list for accreditation.
(Team)
T&T's Under-23 Pan Am squad: Jovan Sample, Montell Joseph, Shannon Gomez, Alvin Jones, Dario Holmes, Maurice Ford, Jesus Perez, Tristan Hodge, Jelani Felix, Neveal Hackshaw, Xavier Rajpaul, Jomal Williams, Aikim Andrews, Nathaniel Garcia, Shackiel Henry, Dwight Quintero, Neil Benjamin.
Late inclusion: Josiah Trimmingham.
Withdrawn: Kadeem Corbin.