In the final instalment of a two part series, Trinidad and Tobago head coach Stephen Hart discusses Devorn Jorsling's international retirement, why T&T football is stuck in the dark ages and what he expects from his Warriors at the Gold Cup: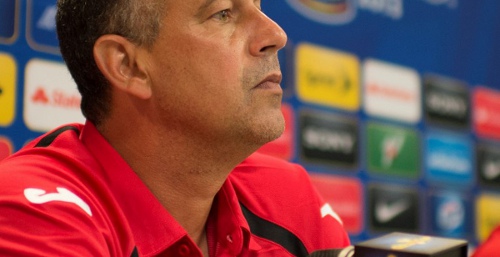 Trinidad and Tobago's biggest on-field concern heading into the 2015 CONCACAF Gold Cup is scoring goals. The "Soca Warriors" have now gone five games and 480 minutes—which includes extra time in the 2014 Caribbean Cup final against Jamaica—without registering items.
It feels passing strange to some then that head coach Stephen Hart opted to travel to the United States without the Pro League's top marksman and the country's tenth highest goal scorer, Devorn Jorsling.
On the weekend, Jorsling told Wired868 that he has decided to retire from international duty since he thinks he will never get a better chance to represent the Warriors under the current technical staff.
Hart thinks the Defence Force striker will be making a mistake if he sticks to his guns.
"I think he is making a mistake," Hart told Wired868. "If he continues to train in the way he has done in the last few weeks, I think he has as good an opportunity as anybody.
"I am sorry he thinks the way he does. I had to pick a 23 (member squad) and I had a decision to make, which I did."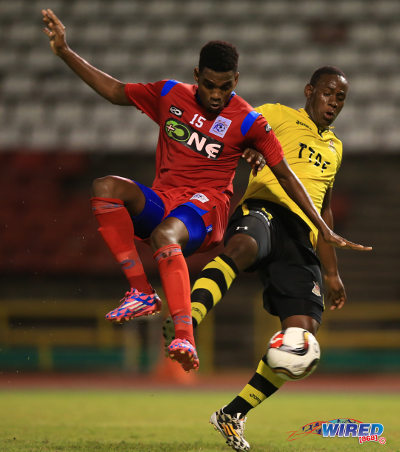 It would be hard to win a case for bias against the Pro League when Central FC's Willis Plaza was selected. And, although Jorsling topped all domestic scorers with 21 league goals in a 24-game season, Hart pointed out that Plaza got 10 items despite playing his first match in January.
The sticking point, according to Hart, was the physical readiness of his other attackers, which he felt better suited the Warriors' style at this stage.
But was he shooting in the dark with the selection of Iceland-based attacker Jonathan Glenn who has not represented his country this year?
Hart explained that he kept an eye on Glenn and overseas-based players like El Salvador-based central defender Yohance Marshall through a programme called "In Stat Scout."
"It has a rating on everything they do such as one on one defending, challenges in the air, everything," he said. "I can itemise any technical and tactical part of the game… I had (limited) access to the program for a while and I am trying to get the Football Association to buy it.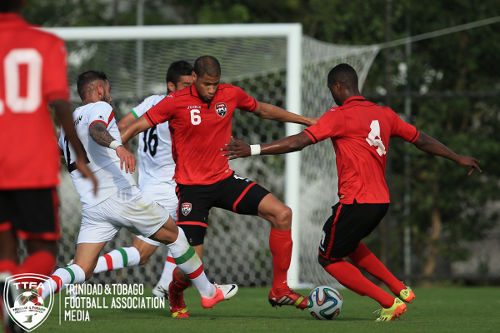 "Right now, I do all the analysing of my team and my opposition for myself and I don't have that kind of time. I have to watch the opposition and break down how their team plays and put it on video as a head coach.
"I can bet you a million dollars that there is no one else doing that kind of work as a head coach."
Hart gave an example of the product's usefulness in assessing the Warriors' drab 2014 Caribbean Cup goalless draw against the Cuba team, which is one of their Gold Cup opponents this month.
During the match, Hart was disappointed with his team's failure to take the initiative to change the course of the game. However, after reviewing In Stat Scout, he noticed that the Warriors made more entries into the final third of the field than he thought but were not decisive there and lacked the speed of thought necessary to get off good shots.
So the problem was slightly different than he remembered during the emotion of the match.
Most of Trinidad and Tobago's opponents at international level, he said, would have such technological aids.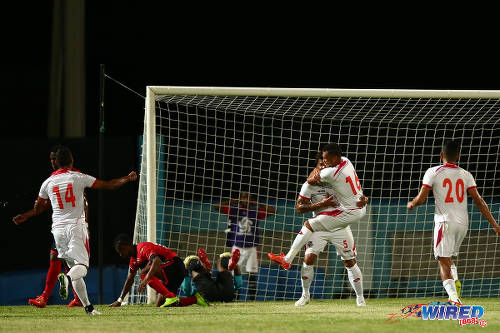 "I think it is something that is essential in this day and age," said Hart. "Right now, we are training players by guess. We don't have heart monitors or GPS systems. If we had it, we would know exactly what level of fitness each player has and what we are able to do with them as a result.
"In the (2015) CONCACAF Under-20 tournament in Jamaica, we saw even youth teams like Panama and Guatemala were training with them. And here you have a senior team working in the dark ages…"
It is only one of several disadvantages that the Warriors face. Lack of match preparation has been crippling to the Trinidad and Tobago Football Association's (TTFA) teams this year.
Already in 2015, the National Under-20 and Under-17 Men's Teams both failed to assert themselves at CONCACAF level while the Under-23 Team was eliminated at the Caribbean preliminary stage.
The senior team will also face better prepared opposition in next month's Gold Cup. And Hart could not hide his frustration at a situation that appears to have gotten worse during his spell as head coach.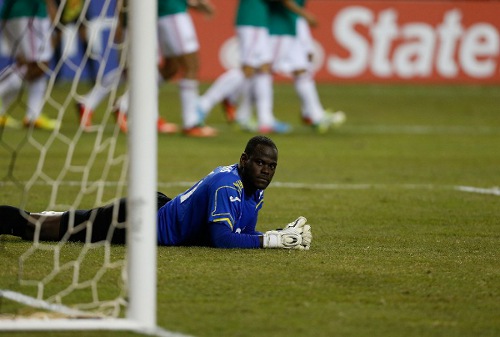 "Our opponents have played five more games than us this year," he said. "We have to sit down and evaluate what we are doing with the national team program. We have a public that demands results but everyone else prepares (while we are) finding out the night before that you are travelling to Jordan or Curaçao.
"And big men with families have to find someone to pick up their children and so on… Who operates like this?
"There is no (other) team in the Gold Cup that plans that way."
Hart's contract as national team coach ends after the Gold Cup, although the Warriors are due to start their 2018 World Cup qualifying campaign in October.
So far, there is no hint that the head coach will walk away or that the TTFA is dissatisfied with his work. But the football body's failure to fund its national programme is hurting its squads and surely unsettling its coaches.
"For me, in a very serious football country everything should have been in place already and it is just a matter of us buckling down and performing," said Hart. "It seems that none of Trinidad and Tobago's teams go in to games without some sort of stress on the players and staff.
"We have been giving assurances that things will be made available to us. So we will see if everything is taken care of."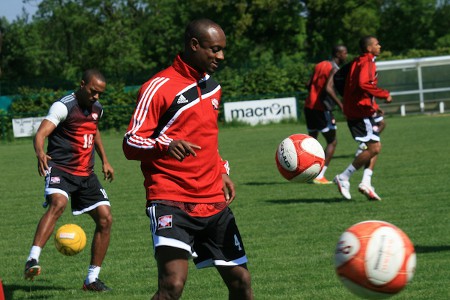 Hart is a fan of versatile England-born defenders and brothers Justin and Gavin Hoyte, both former Arsenal youth players, who can both play anywhere across the back line.
But the 25-year-old Gavin, who played just twice in two years under Hart, pulled out of the Jordan match because his new club, Barnet FC, was "giving him static." While 30-year-old Justin, who is a free agent, opted to skip the pre-tournament training camp to embark on trials in England.
In contrast, Pro League players like Ataulla Guerra and Kadeem Corbin choose to blank opportunities for trials abroad to represent their country instead.
"I would have liked to have Justin in the camp and training on a full time basis," said Hart, "but he is still on trial trying to get a contract and I couldn't make concessions for him that I wouldn't make for other players."
There are other UK or US-based players who are open to the idea of playing international football but are hesitant of committing to the Warriors.
The reality, Hart thinks, is that players talk and they read the internet. They see the issues affecting Trinidad and Tobago's football and it gives them cold feet.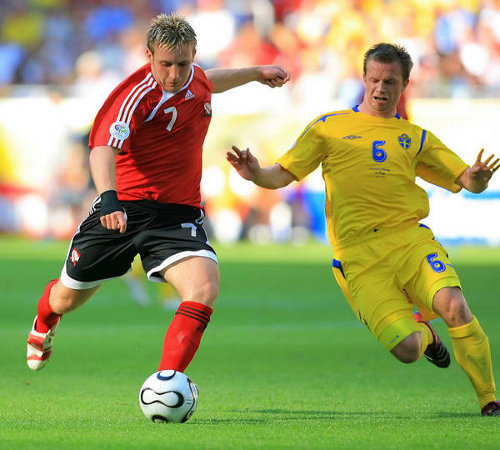 Perhaps ex-World Cup 2006 midfielder Chris Birchall would have hesitated if Dennis Lawrence asked him to wear "red, white and black" in this era.
The absence of the Hoyte brothers, as well as injuries to Carlyle Mitchell, Seon Power and Robert Primus, partially explains the return of overseas-based defenders Radanfah Abu Bakr and Marshall, who got the nod over younger players like Kaydion Gabriel, Shannon Gomez, Elijah Belgrave and Alvin Jones.
"We lost significant players (in defence) who were creating competition," said Hart. "So we needed experience. If all of them were competing for places then maybe the selection would have been different."
Although Jorsling has ruled himself out of international duty at the moment, 24-year-old Point Fortin Civic attacker Marcus Joseph, the joint second highest Pro League scorer, has apparently made peace with Hart, after being cut for indiscipline.
"Marcus and I have spoken briefly," said Hart. "Unfortunately, it was not to be in terms of the Gold Cup. He wanted to be back into the team but it was already too later for that.
"Now, I have to worry only about the players who are in the team. But it is a blank sheet again for the World Cup qualification (campaign)."
Poor preparation, late salaries and missing their most effective player, Kevin Molino, Hart and assistants Hutson Charles and Derek King must still find a way to wring results from their squad.
Supporters typically extend sympathy only up until the first embarrassing defeat.
Has Hart selected a team capable of restoring the pride of Trinidad and Tobago football fans at the Gold Cup?
The wily coach is certain he got it right.
"I have confidence in these players that they want to play for the country and they want to play for each other," said Hart, "and they will demonstrate the necessary fight and the desire to play good football."
Kenwyne Jones, Khaleem Hyland, Jan-Michael Williams, Guerra and the rest of the Gold Cup-bound squad must prove their coach right.
He is cautiously optimistic that the Warriors will advance from their group for the second successive Gold Cup tournament.
Two years ago, Hart came into the team with roughly a month to go before their opening game. And, assisted by former World Cup coach Leo Beenhakker, he successful steered his troops into the quarterfinal round.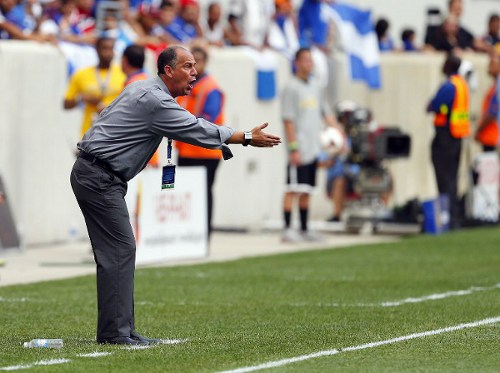 "I think the situation is very similar," said Hart. "The only difference is this time we have an international (warm-up match against Haiti).
"It is a better situation in that sense. We have a game that we can use to assess our progress and continue to do some work."
The Warriors' July 9 Gold Cup opener against Guatemala will provide the ultimate test of Trinidad and Tobago's elite men's football team.
(Trinidad and Tobago 2015 Gold Cup squad)
Goalkeepers: 21.Jan-Michael Williams (Central FC), 1.Marvin Phillip (Point Fortin Civic), 22.Adrian Foncette (Police FC);
Defenders: 6.Radanfah Abu Bakr (HB Koge—Denmark), 18.Yohance Marshall (Juventud Independiente—El Salvador), 4.Sheldon Bateau (KV Mechelen, Belgium), 17.Mekeil Williams (W Connection), 5.Daneil Cyrus (W Connection), 2.Aubrey David (Shakhter Karagandy—Kazakhstan), 3.Joevin Jones (Chicago Fire—USA);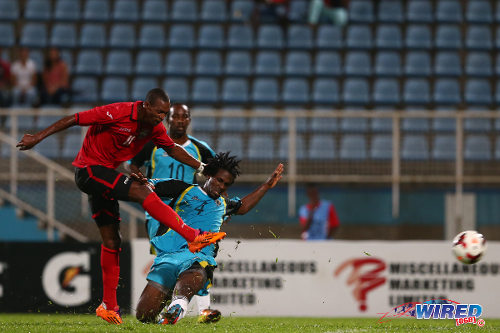 Midfielders: 14.Andre Boucaud (Dagenham & Redbridge—UK), 8.Khaleem Hyland (KVC Westerlo—Belgium), 15.Dwane James (North East Stars), 19.Kevan George (Columbus Crew—USA), 11.Ataulla Guerra (Central FC), 20.Keron Cummings (North East Stars);
Forwards: 9.Kenwyne Jones (Cardiff City—UK), 13.Cordell Cato (San Jose Earthquakes—USA), 23.Lester Peltier (Slovan Bratislava—Slovakia), 10.Willis Plaza (Central FC), 16.Rundell Winchester (Portland Timbers 2—USA), 7.Jonathan Glenn (IBV—Iceland), 12.Kadeem Corbin (St Ann's Rangers).
Editor's note: Click HERE for part one as Trinidad and Tobago head coach Stephen Hart discusses his team's Gold Cup chances, the Khaleem Hyland gamble, Kenwyne Jones' tactical adjustments and the cost of Kevin Molino's absence to the Warriors.