Trinidad and Tobago's 2014 Player of the Year and "Women Soca Warrior" defender Arin King had the distinction of being the first selection of the inaugural Women's Premier League League (WPL) draft, which was held yesterday afternoon at the Hasely Crawford Stadium's VIP Lounge in Port of Spain.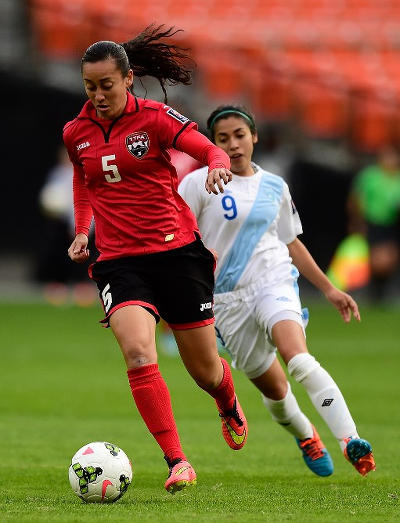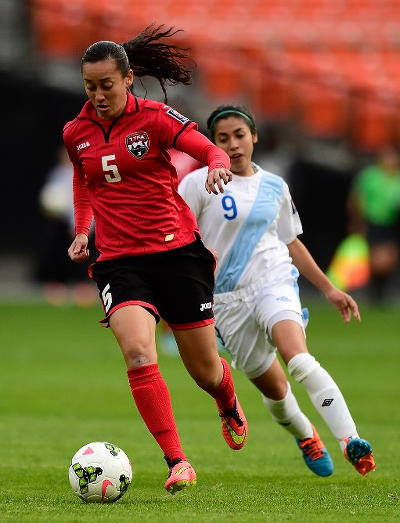 The six-team WPL tournament is due to kick off on Thursday June 18 with a double header at the St James Police Barracks. All games will be free of charge for patrons.
"Come and lime with your clip and enjoy some great football," said Sport Minister Brent Sancho.
However, with just five days before kick off, the Ministry of Sport is yet to name the franchise holders for the respective outfits while the teams are still finalising their rosters. There are no fixtures for the competition available either.
By means of comparison, the United States' Major League Soccer (MLS) draft was held on January 15 while coaches then had two months to prepare their team for the 2015 season opener on March 6.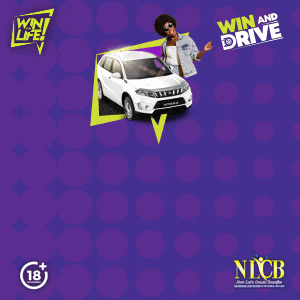 In contrast, WPL coaches will have less than a week to conduct their pre-season training.
Sancho had fighting words for the small audience of roughly 60 people as he unveiled his brainchild.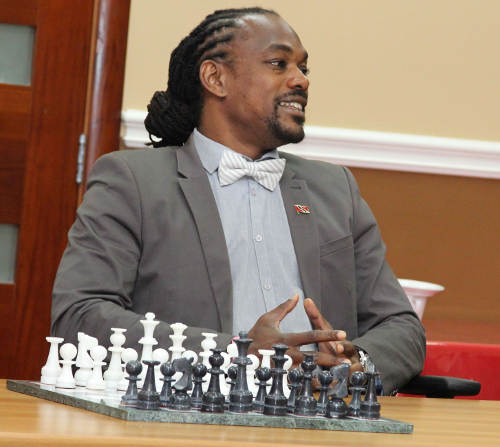 "Do not use this opportunity to play politics with sports because the only people who suffer at the end of the day are our young athletes," said the Sport Minister. "The WPL then is a tangible platform that our women warriors have earned in blood, sweat and tears…
"They deserve their own brand and their own legacy to pass on to future generations."
The six teams named for the inaugural tournament are: Oilers, Fuego, Dragons, Rush, Wave FC and Angels. It offered little clue about the financial backers or geographic home base of the respective outfits.
One of the five teams, Oilers, was labelled as a "developmental team" which will comprise of university students and girls hoping to gain scholarships as well as National Under-20 and Under-17 players. They will be steered by Arnold Murray and National Under-17 Women's Team coach Rajesh Latchoo.
Oilers did not participate in the draft but representatives from the other five outfits were there to select their marquee players.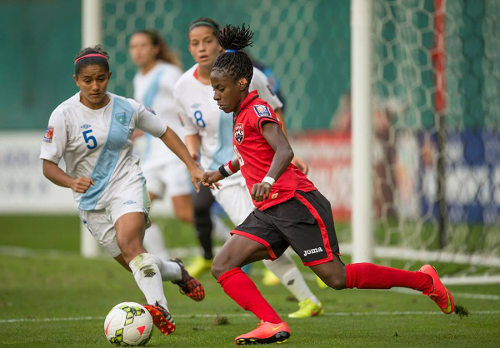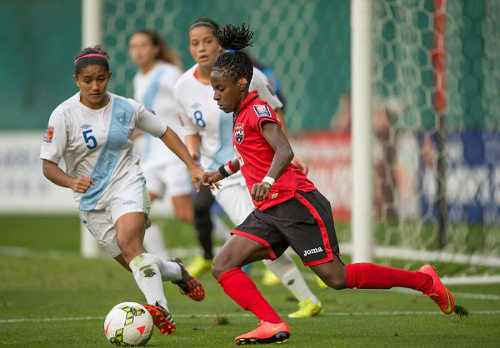 The coaches for the remaining clubs are: Anthony Creese and Jinelle Noel (Angels), Karla Aleman and Joanne Daniel (Dragons), Richard Hood and Joel Warrick (Fuego), Marlon Charles (Rush) and Derek Arneaud and Allister Ramdoo (Wave FC).

Maylee Attin-Johnson, Ahkeela Mollon, Kennya "Yaya" Cordner and King were among the Women Warriors in attendance as the coaches drew numbers to determine their fortune. The five teams had two rounds to select one player each.
Former Costa Rica National Women's Team coach Karla Aleman seemed visibly excited as she pulled lucky number one and promptly selected King for the Dragons.
"I'm so glad to have gotten the first pick and choosing King," Aleman told Wired868. "She has good leadership qualities and a good head on her shoulders… We need a good strong spine for the team and she was the only defender among the marquee players."
Aleman said King, a tough and perceptive Canada-born defender, is the perfect starting point for her favoured 4-5-1 formation. The Dragons had the final pick of the second round and chose 22-year-old Manchester native, Isabella Hayes.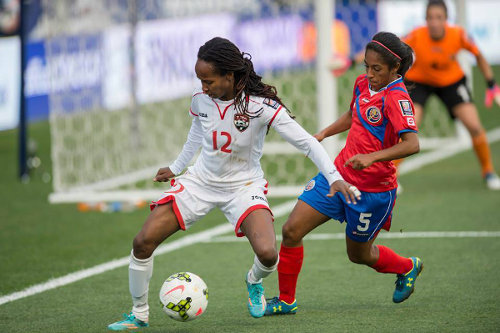 After the Dragons flew off with King, ex-National Women's Team senior coach Marlon Charles scooped up skilful winger Ahkeela "Lady Latapy" Mollon as the second pick of the first round for his Rush team.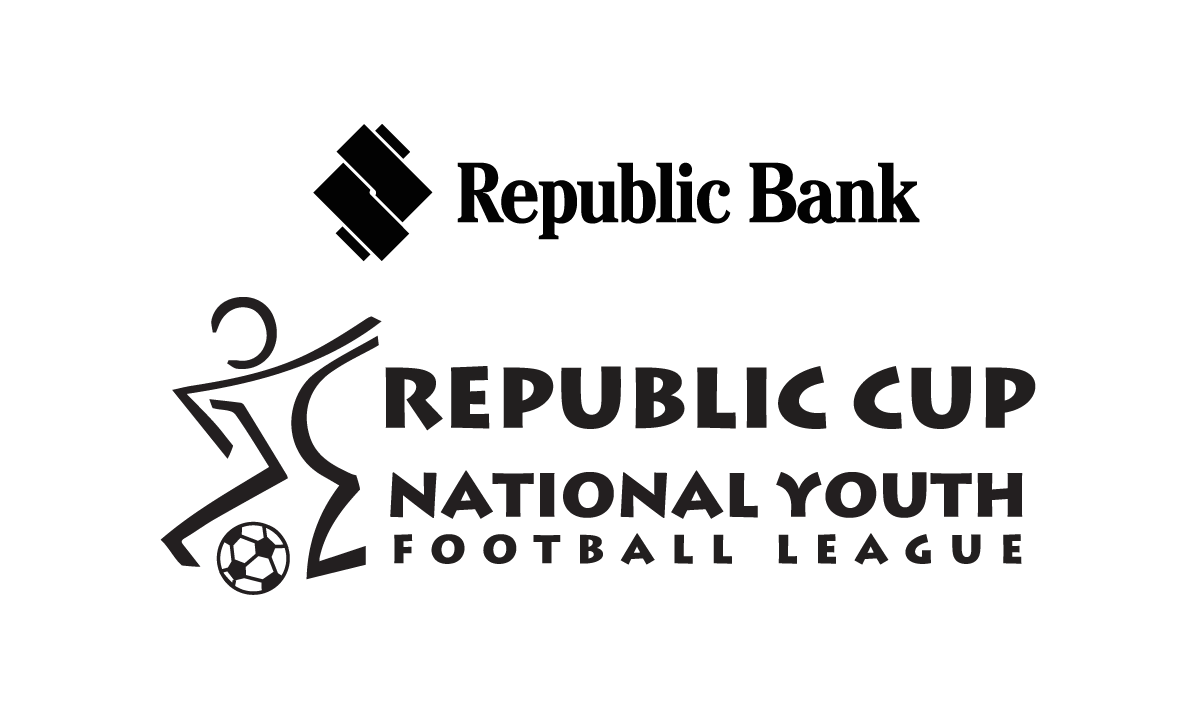 Charles' next pick went to the US Virgin Islands goalkeeper Emily Marie Cota.
Wave chose third and they might have the most potent strike force in the competition as they selected Cordner and Jamaican striker Shakira Duncan in their two rounds.
"Ideally, we would have gone with Arin King, Yaya or Ahkeela Mollon but they were already chosen," said Hood, whose Fuego team selected fourth.
He went for Jamaican midfielder Christina Murray, who was the first foreign player selected in the draft.
"Our top foreign player was always going to be Murray," said Hood, who also coaches Pro League team, Police FC. "We were very impressed with what we saw of her in the scrimmages, especially with her quality and flair."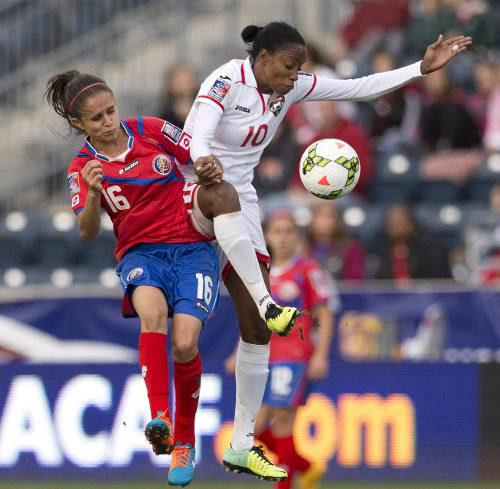 Fuego's second round choice was no slouch either, as they selected veteran attacker Tasha St. Louis.
The Angels, who got the fifth pick of the first round, selected Women Warriors captain and playmaker Attin-Johnson and then further solidified their midfield with Jamaican Jodi Ann McGregor in the next round.
Maverick Trinidad and Tobago goalkeeper Kimika Forbes had a special place in the draw as she was the "Golden Ball" pick after the two rounds were completed.
All five coaches drew strips of paper and, one by one, turned them over to reveal blank sheets to the anticipating crowd. It boiled down to the Wave and Rush representatives.
Charles and Ramdoo unfolded their sheets simultaneously. And Ramdoo's cheeky smile acknowledged that his Wave outfit had gotten a steal of a deal.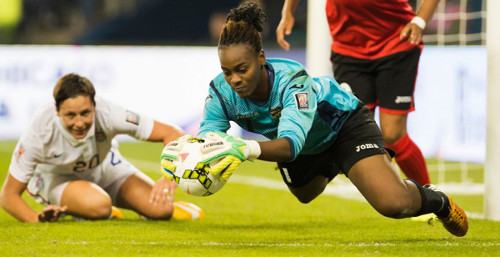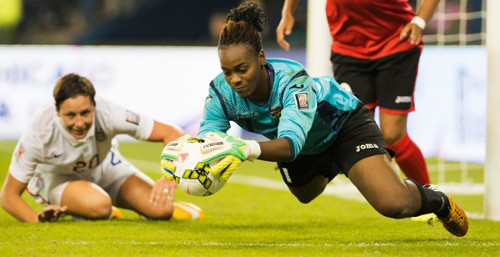 After the draft, Arneud oversaw a scrimmage with players still vying for selection on one of the six WPL teams. The Women Warriors still available include Karyn Forbes, playmaker Dernelle Mascall and sisters Khadidra and Khadisha Debesette.
There is likely to be a scramble over the coming days as the WPL teams try to complete their rosters while the Sport Ministry finalises fixtures and venues.
Hood, a former National Women's Team coach, is optimistic about the competition.
"Some of the girls are not up to standard but we expected that given the short period we had to work with the players," he said. "If the initiative continues for another few years then we would be able to attract players from the better footballing nations around the region and raise the standard of the league.
"I think it's a step in the right direction."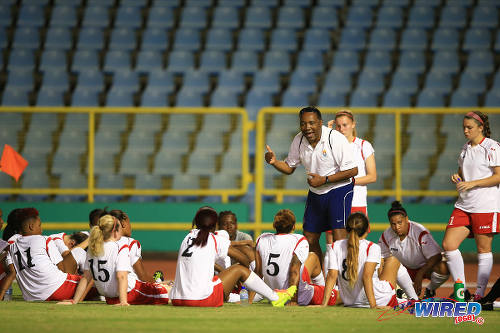 Inaugural 2015 WPL Draft
Dragons: Coaches Karla Aleman and Joanne Daniel
First Pick (Round 1): Arin King (T&T); Fifth Pick (Round 2): Isabella Hayes (Eng);
Rush: Coach Marlon Charles
Second Pick (Round 1): Ahkeela Mollon (T&T); Fourth Pick (Round 2): Emily Marie Cota (USVI);
Wave FC: Coaches Derek Arneaud and Allister Ramdoo
Third Pick (Round 1): Kennya Cordner (T&T); Third Pick (Round 2): Shakira Duncan (Jam); Golden Ball Pick: Kimika Forbes (T&T);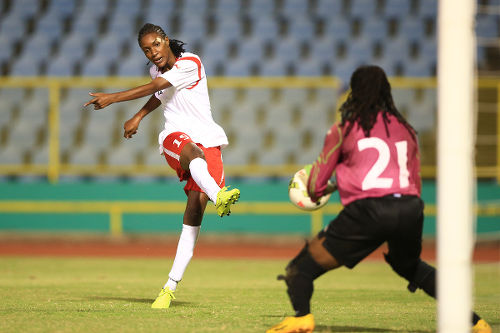 Fuego: Coaches Richard Hood and Joel Warrick
Fourth Pick (Round 1) Christina Murray (Jam), Second Pick (Round 2): Tasha St Louis (T&T);
Angels: Coaches Anthony Creese and Jinelle Noel
Fifth Pick (Round 1): Maylee Attin-Johnson (T&T); First Pick (Round 2): Jodi-Ann McGregor (Jam).