Trinidad and Tobago's 4×100 metre sprint quartet finally look set for Olympic silver medals, three years after the London 2012 Olympic Games, after an Associated Press (AP) report confirmed that the International Olympic Committee (IOC) stripped the United States relay team of its medals today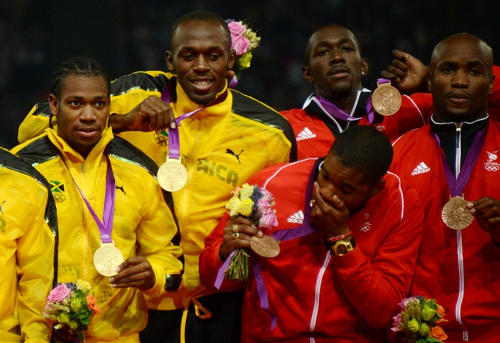 The IOC's decision is due to a failed drug test by US sprinter Tyson Gay. Gay returned his silver medal last year and accepted a one-year ban. And IOC rules allow a team to be disqualified if one member flouted doping regulations.
The US track body confirmed the decision via Twitter today.
"As expected, following USADA's decision in the Tyson Gay case," stated @TeamUSA, "the IOC today confirmed that the US team has been disqualified from the 4×100-metre race that was part of the athletics competition at the London 2012 Olympic Games.
"We will begin efforts to have the medals returned, and support all measures to protect clean athletes."

Trinidad and Tobago sprinters Keston Bledman, Marc Burns, Emmanuel Callender and Richard Thompson responded to the news with a mixture of relief and delight.
"God is good," Callender told Wired868. "I worked really hard to get there and God knows my team and I deserve it. We only accomplished this because of God."
When the IOC forwards the silver medals to the Trinidad and Tobago team, it will be only the sixth occasion that the two island republic receives that distinction in its Olympic history.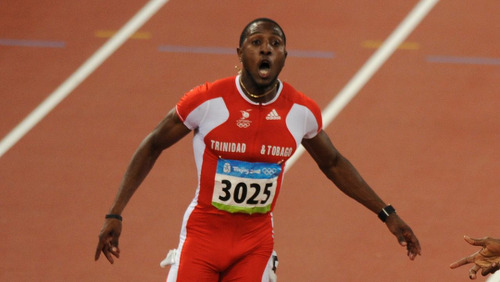 The late Rodney Wilkes was Trinidad and Tobago's first Olympic medalist as he hoisted silver for weightlifting at the London 1948 Games while sprinters Wendell Mottley (400 metre at Tokyo 1964) and Ato Boldon (200 metre at Sydney 2000) followed suit before Bledman, Burns, Callender and Thompson got going at the 2008 Beijing competition.
Thompson won silver in the individual 100 metre dash in Beijing before teaming up with Bledman, Burns, Callender and Aaron Armstrong for a second place finish in the 4×100 metre relay.
Armstrong apart, the "Beijing boys" are set to be declared silver surfers again for their London exploits.
Remarkably, Bledman, Burns, Callender and Thompson actually crossed the finish line fourth at the London 2012 Olympics. Canada were initially announced as the third place finishers, only for replays to show that third-leg runner Jared Connaughton stepped outside of his lane.
The Jamaican team of Usain Bolt, Yohan Blake, Nesta Carter and Michael Frater took the 4×100 metre gold prize with a record 36.84 second finish. The US clocked 37.04 seconds with T&T at 38.12 seconds.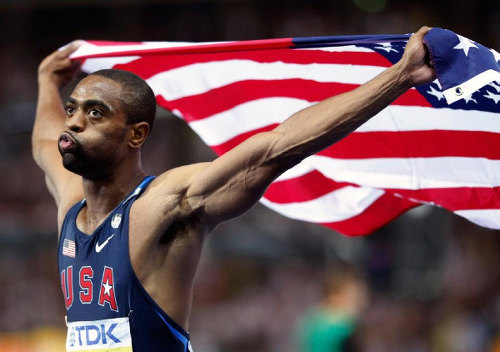 If the "Trinbagonian" sprinters' first medal upgrade took just minutes to be approved, their second promotion took almost three years. In a Wired868 interview last month, Thompson urged the United States sprinters to voluntarily concede their medals and insisted that the local quartet had earned them.
"The circumstances are obviously not the way we want to win medals," Thompson told Wired868. "We always hope to line up and overcome a fair field. However, we didn't line up against a field that played by the rules.
"They competed with someone who gave them an unfair advantage and, as a result, the other members of the US team shouldn't even be asked to return their medal. They should give it up voluntarily and allow us to be upgraded."
Thompson, Burns, Callender and Bledman also hoped that their improved placing would lead to an enhanced reward from the Government.
"It's visible to the entire country that a precedent has already been set for each colour medal," said Thompson, two months ago. "We have confidence that the current Government will respect it as such and grant us the monetary upgrade along with the medal when it's finalised."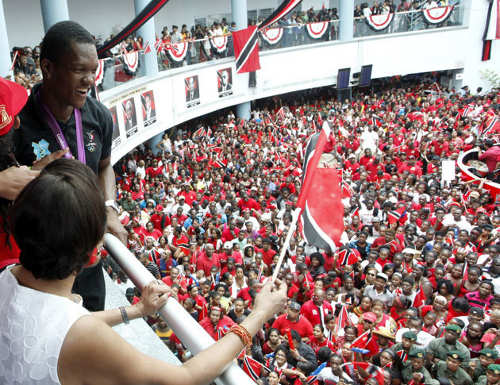 Sport Minister Brent Sancho was noncommittal, although he claimed that he would look into the sprinters' request.
"I am only guided by what has happened and transpired in the past and obviously I will have to talk to the Permanent Secretary and deputy Permanent Secretary on how they see fit (to deal with the request for an improved State reward)," said Sancho. "Money will always be an issue here… I am dealing with taxpayers' dollars and I cannot spend it frivolously and willy-nilly.
"But at the same time, I believe rewards should be given to those who deserve to be rewarded."
Trinidad and Tobago won gold just twice at the Olympic Games, courtesy of Hasely Crawford in the 100 metre sprint in Montreal 1976 and Keshorn Walcott in the javelin throw at London 2012.
Callender described their likely silver haul as a triumph for competing within the rules.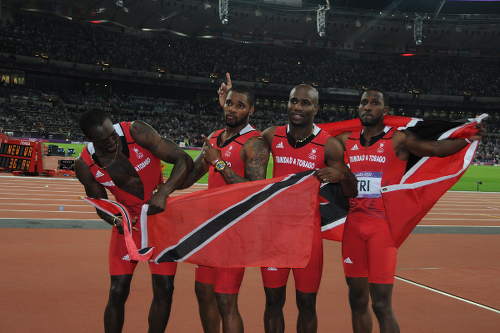 "I would like to take the time to caution anyone who is trying to cheat," he said. "Just do the work honestly and have faith in God."