"I had friends some good and bad, some will cheer me on and motivate me," North East Stars utility player Kennedy Hinkson told Wired868, "while others would want to lead me astray and say 'forget football and let we smoke and drink even rob people.'

"But with a positive mindset I did not let that impact me in any negative way."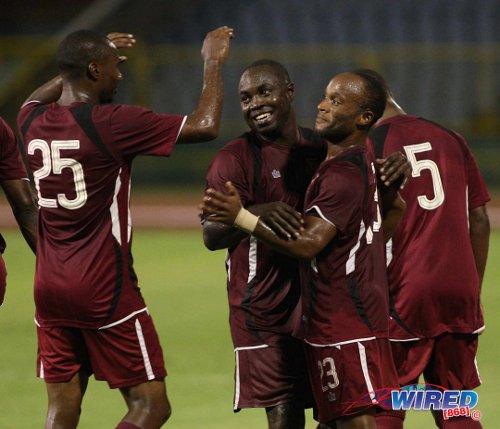 Kennedy Hinkson's passion for football started at the age of 15, when he represented his school, Pleasantville Senior Comprehensive, and he has not let the negative elements get in the way.
The 29 year old started off his football career in 2000 when he played for W Connection and Pleasantville and he went on to represent Petrotrin, San Juan Jabloteh, and his current club, North East Stars.
Hinkson, who is originally from St James, would like to take his career to the next level someday and play for a European team.
He sat down with Wired868 and told us more about himself and his future goals:
What is your date of birth?

21st February 1986.
What is your home town?
I'm originally from St James; I was born and grew up there.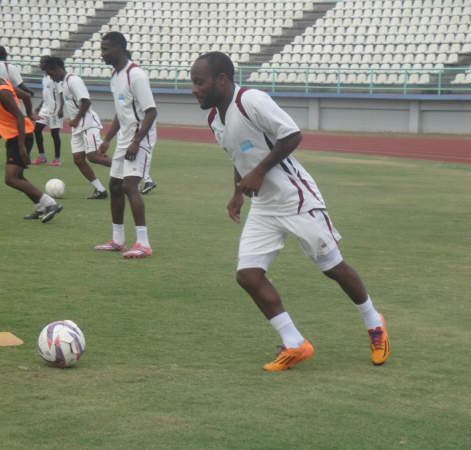 What school did you attend?
I went to Pleasantville Senior Comprehensive. I stayed at my uncle's  place in Pleasant Park during the week and went home on the weekend.
Other than football, is there any other sport you have participated in?
I ran track and field at Pleasantville Comprehensive. That was the only sport I liked before I started playing football.
How did you start playing football and what was your earliest football memory?
While I was at Pleasantville, the youth football coach for W Connection, Kurtwyn Baird, came to me and said that he thought I had a lot of speed so, he asked me if I was willing to play football with them.  I played the first game and that's how I know I was a footballer from there because of my passion for the sport. My earliest memory was back in 2004, (when my school) won the Intercol South Zone title. That was my favourite memory because we did not have a strong team like the other sides so winning that was memorable.
What is something most people do not know about you?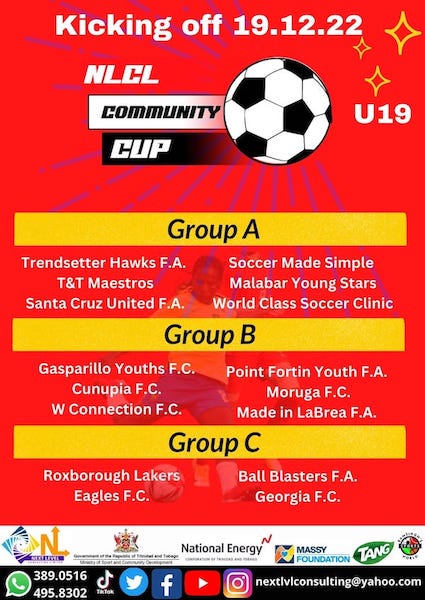 My family moved from St James to Trou Macaque, Laventille about 12 years ago, so most people don't know that I am from the ghetto. It was a little challenging because I had friends, some good and bad, (and) some will cheer me on and motivate me while others would want to lead me astray and say "forget football and let we smoke and drink even rob people." But with a positive mindset I did not let that impact me in any negative way.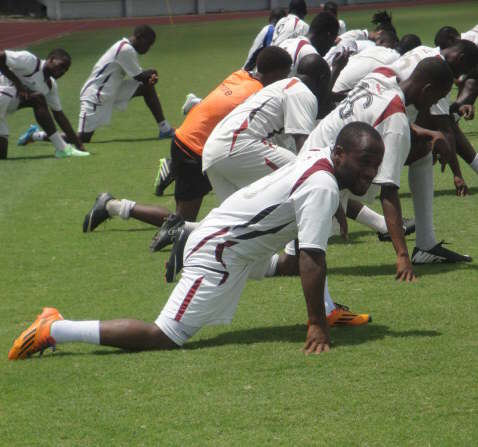 What do you enjoy doing in your free time?
Hanging out with my friends and going to parties and stuff.
What pushes you to succeed?

My mom, Ruth Edwards, growing up in poverty with no father figure around, she was both mother and father.  Even though she is my motivator to move forward and make it in life, it was still hard because I didn't have anyone to push me or encourage me in football. Because she didn't know much about football, plus she was trying to take care of her five kids at the same time without help. But my motivation was to make it.
 What do you do in training that is vital to your success?
I pay attention to what the coach is saying and doing in training, and then I am able to do it on my own. I just work hard and work towards my goal and push until I achieve it.
What is your biggest accomplishment thus far?
Biggest accomplishment so far was winning the league when I was with W Connection back in 2000. Also, winning the FA cup twice. When I was with Jabloteh about four years ago, where I scored the winning goal, and this year with North East Stars.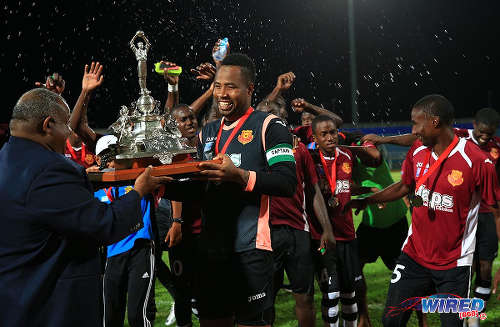 How would you describe yourself as a person?
I'm a happy person, joyful, peaceful and just calm.
Who is your most important coach/coaches and why?
My most important coaches would be Terry Fenwick, the former San Juan Jabloteh coach. He gave me the chance to do certain things that no other coach has given me to do, like he gave me an opportunity to play in the CONCACAF Champions League five years ago. And coach Angus Eve, the former assistant coach of San Juan Jabloteh and present North East Stars coach, who helped me get a car and save my money.
Who is your favourite football player?
My favourite football player is Eden Hazard from Chelsea. I like how he controls and attacks.
What is your favourite football team?
Barcelona. I like how they possess and keep the ball, attacking-wise, and how they score and move as a team.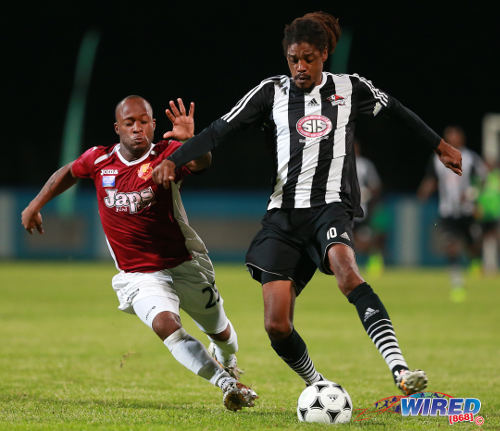 What is your biggest challenge on the field?
Biggest challenge for me is like sometimes when players are down in the game and I have to be the mentor and say "come on guys lets go we can still make it, we can still win this game." It's hard at times because someone has to motivate them back into the game.
What makes you stand out as a player?
I will say it has to be experience, being in the League as long as I have. I see things that they not seeing. I will see certain passes before other players would notice and wouldn't have to work as hard as some of them because I know the game and mastered it to a certain point because I've already been through it. So I know what to expect and look out for. I also do my job to the best of my ability while staying focused.
What was the best advice you were ever given and from whom?
The best advice I was given was from a former teammate, Anthony Rougier who played for Petrotrin,  he told me: "Work hard, do your best, and think about yourself and see about number one, number one meaning you. Do the best you can and you will make it."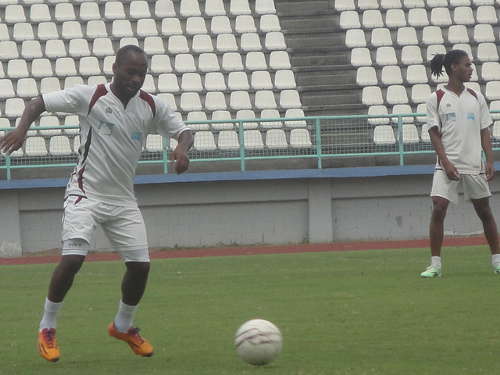 Do you have any sayings or motto that you live by to keep you going?
Yes, my motto would be: "You must make it in life."
Where do you draw your inspiration from?

My uncle Kevin, who passed away a couple years ago. He used to play football but more like village football where he was skipper of the team, which was in Pleasant Park in Marabella Pointe-a-Pierre. He also played in midfield and everyone looked up to him, and I liked to see how he played. So, sometimes when I score a goal I will kiss my hand and point to the sky because it's all for him. In that way I will remember him.
What is your best moment in football so far?
Best football moment was the Toyota Classic final in 2010 when I played with Jabloteh and I stepped up to kick the last penalty to score. The joy, nervousness… It felt like the whole world was on my shoulder. It was pressure but (it was) worth it.
What is your target for next season?
Looking forward to the next season to win the league.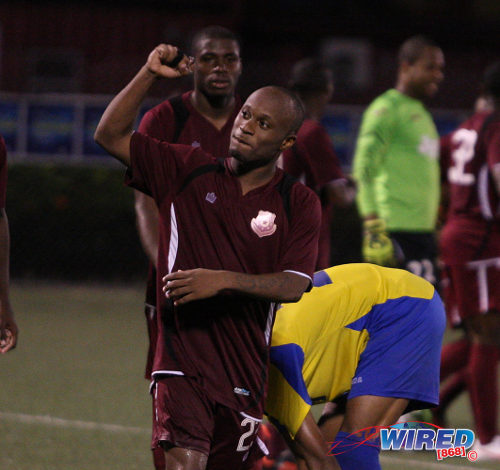 What advice would you give to young footballers?
The advice I would give them is: It's not easy work, it's hard work, and if you don't work hard you won't get success… Hard work brings success.