Former Central FC head coach Zoran Vranes is set to return to the international arena after agreeing to take charge of the Trinidad and Tobago National Under-23 Team for their Rio 2016 Olympics qualifying campaign.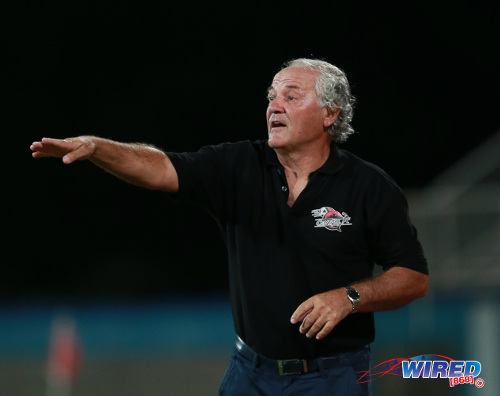 Vranes expects to be assisted by former Trinidad and Tobago international Reynold Carrington, who recently resigned his post as Point Fortin Civic head coach, ex-St Ann's Rangers coach Gilbert Bateau and Rangers goalkeeping coach Nigel Neverson.
However, Vranes, who steered Trinidad and Tobago to the Egypt 2009 World Youth Cup, cautioned fans to be realistic about the journey ahead. And the Yugoslavia-born coach admitted he might not have accepted the job if he was aware of the time frame before the squad's first competitive assignment.
The Under-23 "Soca Warriors" will start their campaign on 22 June 2015 in a Caribbean group in Puerto Rico. But Vranes claimed he was initially told that their Olympic qualifiers would start in August.
"If I knew (earlier) our qualifiers started in June, I would not have accepted," Vranes told Wired868. "I had information that it was in August. I have a month to prepare the team but I will not say that we have no chance…

"We made plans for August and tomorrow is the first day of training. But I was told today that (the Olympic qualifiers will start in) June. Now, I have to sit down to make new plans."
Ironically, Trinidad and Tobago Football Association (TTFA) president Raymond Tim Kee is a member of CONCACAF's Associated Championships Committee which is mandated to: "organise the associated competitions and Olympic Football Tournaments in compliance with the provisions of the regulations applicable to these tournaments."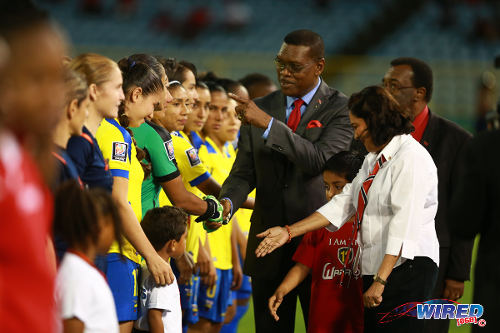 Tim Kee's presumed inside knowledge of the 2016 Olympic qualifying series seems to have been of little assistance to the current Under-23 squad.
Vranes conceded that the Olympic race is a devilishly difficult one, even in the best of circumstances for Trinidad and Tobago. It remains the only global competition that a men's national team has never qualified for.
"To go to the Olympics is more difficult than to go to the World Cup because only two CONCACAF teams will go," said Vranes. "Also, the Under-23 guys in Mexico, the United States, Costa Rica and so on are all professionals. We are behind them.
"If we prepare very well, we will compete (and) you never know. Football is football. But it is very tough. That is reality. But I have nice footballers and I will work as hard as I can."
CONCACAF has just two automatic spots for the 2016 Olympic Games while the third placed team will face a Play Off against South American opposition. Trinidad and Tobago finished second in CONCACAF on just three occasions in our history.
In 1973, a T&T team that included greats like Everald "Gally" Cummings, Steve David and Warren Archibald whipped Mexico 4-0 but finished second to Haiti and just missed the solitary 1974 World Cup place at stake. Trinidad and Tobago got the ball in the back of the net on five occasions, in a controversial 2-1 loss to Haiti, but only one goal was permitted against the host team. FIFA subsequently banned the El Salvador referee Jose Henriquez who officiated in that qualifier.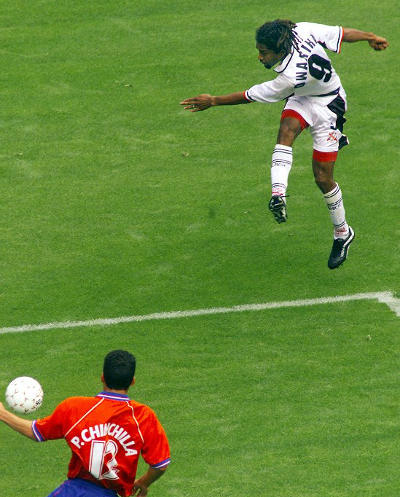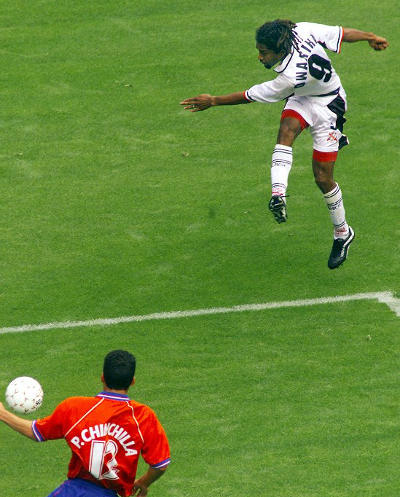 Trinidad and Tobago was second in CONCACAF again in 1990 as the two island republic, inspired by the likes of Dwight Yorke, Jerren Nixon, Clayton Ince and coach Bertille St Clair, qualified for the 1991 Under-20 World Youth Cup. And the same quartet, with the additions of Russell Latapy, Arnold Dwarika and David Nakhid, helped the Warriors to the 2000 Gold Cup semifinals in which the Warriors were the second highest CONCACAF team behind Canada.
Trinidad and Tobago would need some legendary performances from its new crop of players if they are to have a chance of making Olympic history.
The Olympic squad will hold its first screening session from 8 am tomorrow at the Hasely Crawford Stadium in Port of Spain. The list of invitees includes: the DIRECTV W Connection quartet of Shannon Gomez, Jomal Williams, Akeem Garcia and Alvin Jones and North East Stars midfielder Neveal Hackshaw, who all have a solitary cap for the senior Warriors.
Netherlands-bound winger Levi Garcia, who will move to Eredivisie outfit, AZ, in the summer, was also summoned along with other recent National Under-20 players like Martieon Watson, Brendon Creed, Josiah Trimmingham, Kadeem Corbin, Kevon Goddard, Jabari Mitchell and Aikim Andrews.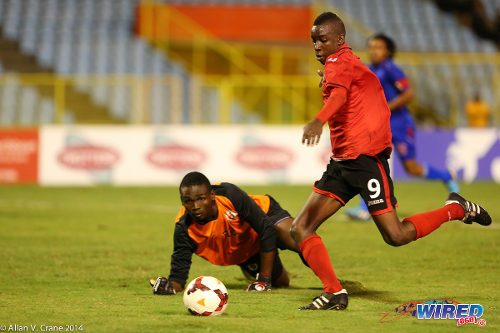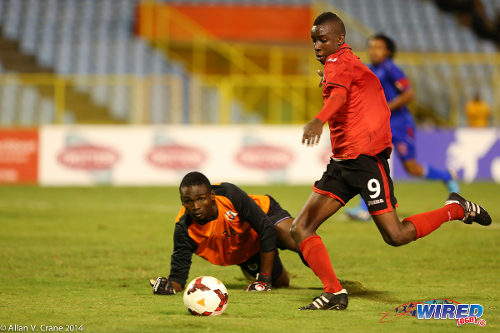 Vranes first came to Trinidad as national team head coach in 1995 and coached players like Yorke, Latapy, Dwarika, Angus Eve and, more recently, Kevin Molino, Sheldon Bateau and Daneil Cyrus. He admitted that the local game has fallen away considerably in the last two decades and pointed to the sparse crowds at Pro League matches as well as the poor results of the last National Under-17 Team.
"When Joe Public played Army in '97, you could not get inside with how many people came to see the game," he said. "Petrotrin, Jabloteh and so on had big crowds. Fourteen years on and Trinidad is not Caribbean leader.
"Our Under-17 Team was fifth in the Caribbean. That never happened."
However, Vranes believes hard work and proper planning can reverse the trend and get the Warriors moving in the right direction again.
"I came here in 1995 in the position of technical director," said Vranes. "We won two consecutive Caribbean Cups easily… (and) I took (the under-20 team) to Egypt (2009 Under-20 World Cup).
"I was very disappointed with what I saw (in Trinidad and Tobago now)… It is not that we have no potential but we have to work differently with players. You have to work harder to develop players and (correct) their weaknesses…
"We need to recognise what we need to do to develop them to play higher level games."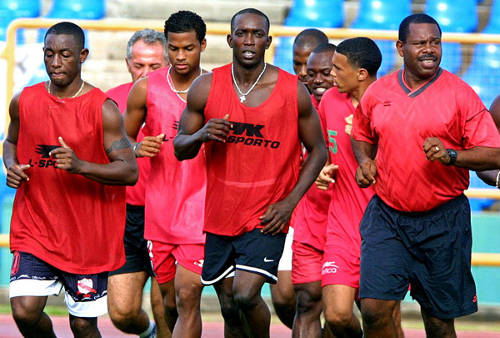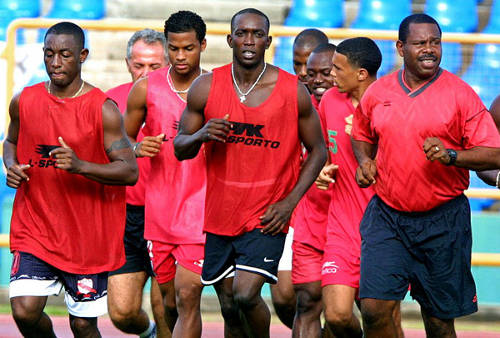 Apart from the Trinidad and Tobago international youth and senior teams, Vranes also coached Antigua and Barbuda and St Vincent and the Grenadines.
He led Antigua to their only ever semifinal finish at the 1998 Caribbean Cup when they were edged on a golden goal to the eventual winners, Jamaica, who had just returned from the France 1998 World Cup.
And, in 2005, Vranes' St Vincent team nearly stunned the Trinidad and Tobago side that went on to create history by qualifying for the Germany 2006 World Cup. An Errol McFarlane double in the last 13 minutes helped the Warriors to see off St Vincent 2-0 in Arnos Vale.
But, at the Hasely Crawford Stadium, the Vincentians led 1-0 and threatened to eliminate Trinidad and Tobago before two items in the last five minutes from Hector Sam and Eve rescued the journey to Germany.
More recently, Vranes steered Central to the 2014 First Citizens Cup as well as the Rawle Fletcher and Akeem Adams Cups for leading the Pro League after the first and second rounds respectively. Oddly, the "Couva Sharks" were on top of the standings and heading to their first domestic league title when Central's operations director Kevin Harrison replaced Vranes with English coach Terry Fenwick.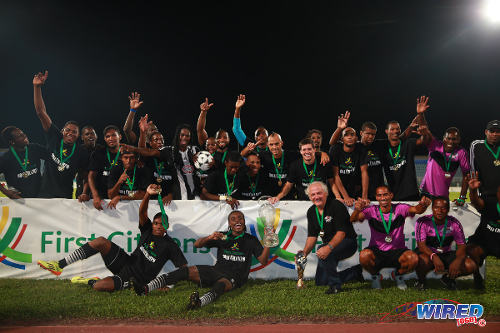 Vranes is now in charge of Central's youth programme and will also assist with their women's team.
"Maybe I will speak about that one day but not now," said Vranes. "Maybe they thought Mr Fenwick would do a better job. Of course I am disappointed. Statistics were on my side…
"We were in front of W Connection with better (head to head) and goals (and) we had already (played) our strongest opponents… I am very proud of what I did."
The Yugoslavia-born coach insisted that he did not view coaching young players as a less important job, though, and he is looking forward to his new posts at Central and with the Olympic team.
"My focus has always been to develop youth teams and youth players from the beginning of my career," said Vranes, who represented the Yugosavia Under-23 team as a player. "I don't just look for my personal success. I have passed that already.
"It is more important for me as a coach to build and help young guys to be better."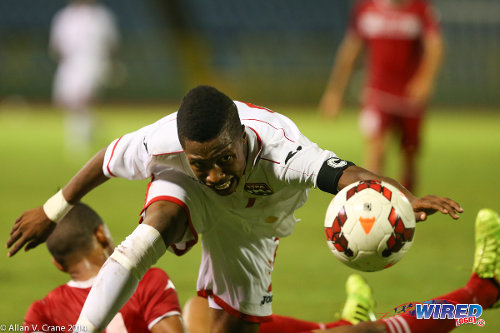 Vranes has his job cut out for him with the Under-23 Team as Trinidad and Tobago tries to reverse its recent trend of anonymity at CONCACAF youth tournaments.