The Trinidad and Tobago Football Association (TTFA) and the Trinidad and Tobago Olympic Committee (TTOC) could be on a collision course over squad lists for the Toronto 2015 Pan American Games.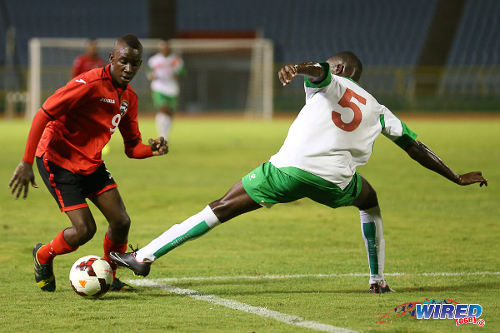 The TTOC mandates that all member associations submit a preliminary list by March 27 while final 18-man squad lists are required from the men's and women's teams by the first week in June.
However, the TTFA has made woefully late starts in the creation of both Pan American squads and the implications of this seem likely to be felt soon.
The National Under-23 Men's Team only began training on April 22 and were allowed a special exemption to submit a 39-man squad—rather than a list of 30 players—almost a month late. However, the "Soca Warriors" squad grew rather than shrunk since then as coach Zoran Vranes requested that Point Fortin Civic striker Jamille Boatswain, Portland Timbers reserve attacker Rundell Winchester and the North America-based duo of midfielder Christian Ferreira and Xavier Rajpaul be added to the preliminary list.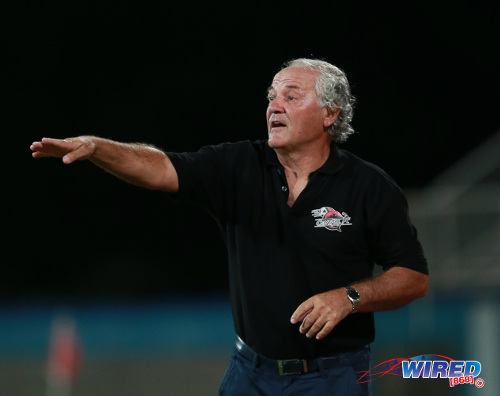 Ferreira flew in from Canada to join the squad in training on Wednesday while Rajpaul, a former National Under-20 midfielder, is due to link up with the Warriors next week.

But Pan American Games chef de mission Dianne Henderson, who is also the TTOC assistant general secretary, said the TTFA was given all the relevant deadlines since last year and suggested that pleas for special treatment are likely to be resisted.
"The long list has gone already and they cannot send any new names to Toronto," Henderson told Wired868. "The sport entry time is the first week in June and that is when they have to choose the final names of their squads for the men's and women's teams…
"We gave them that information since last year and Canada is very strict about such things."
If Henderson is right, Ferreira and Rajpaul would have wasted their trips home while Boatswain will also be ineligible. More tellingly, Vranes will lose the option of using Winchester, who has four National Senior Team caps.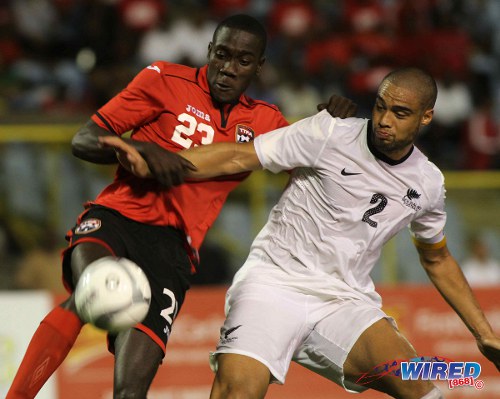 Club Sando midfielder Akeem Humphrey and Dallas FC youth team goalkeeper Johan Welch were also left off the preliminary list although both were said to be deliberate exclusions.
The TTOC verdict, if it stands, will be a further administrative blow for Vranes, who is already uncertain as to how many overseas-based players—particularly those attending university abroad—will be available for the preliminary Olympic qualifying round next month in Puerto Rico.
In a previous interview, Vranes told Wired868 he selected a squad to begin competitive action in the mid-July Pan American Games only to be told, on April 22, that his first qualifier will be on June 24 against Suriname. He said he would have declined the job if he knew about the short timeframe in advance.
"The team was training for the Pan Am Games but now we must give full priority to (the) June qualifiers," Muhammad told Wired868. "Hopefully we will have our best squad for June. But, if we cannot get our US-based players to come in, we will have to work with what we have."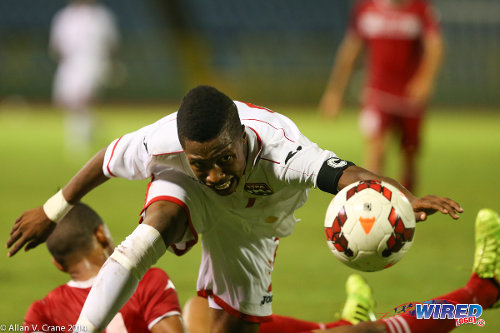 Another pressing matter for the Under-23 Men's Team is an absence of job contracts from their employing body.
The TTFA appointed Vranes (head coach), Muhammad (manager), Reynold Carrington (assistant coach), Nigel Neverson (goalkeeping coach), Esmond O'Brien (equipment manager), Gilbert Bateau (trainer) and Michael Taylor (physiotherapist) to its Olympic Team, almost a month ago. However, none of the aforementioned support staff have received their contracts.
Muhammad confirmed that Carrington, an ex-international stand-out midfielder and Point Fortin Civic coach, is yet to join the squad as a result although the rest of the staff began training on April 22.
"Contracts haven't been prepared as yet," said Muhammad, "but we are focusing on the job."
Muhammad is also part of the Senior Team staff who were promised salaries from the November 2014 Caribbean Cup up until the July 2015 CONCACAF Gold Cup. However, the senior Warriors staff members, who include coaches Stephen Hart, Hutson Charles and Derek King, were only paid for the months of December, January and February thus far.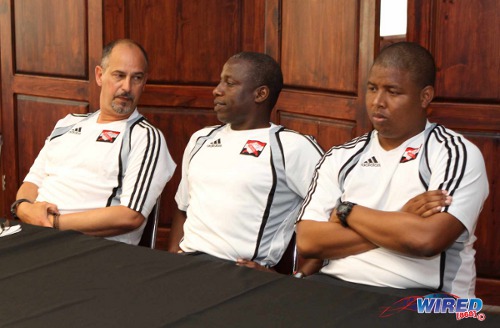 The uncertainty surrounding the coaching staff of the men's Senior and Olympic Teams was mirrored in the women's programme where the National Senior and Under-20 Teams started training without an appointed head coach for either side.
Farcically, Jason Spence, who is the assistant coach for the Senior and Under-20 Women's Teams and heads the sessions for both, admitted that he had no idea which players in his training squad were chosen to play at the Pan American Games.
"I am not privy to that (information about the Pan Am squad)," Spence told Wired868. "I am only dealing with the players on the field. I'm not aware about that side of it."
TTFA technical committee chairman Richard Quan Chan revealed that the local football body is still in discussion with former women's head coach Randy Waldrum about the top Women's Soca Warriors post. However, Quan Chan said talks have been complicated and suggested it might be another two weeks before an appointment is made.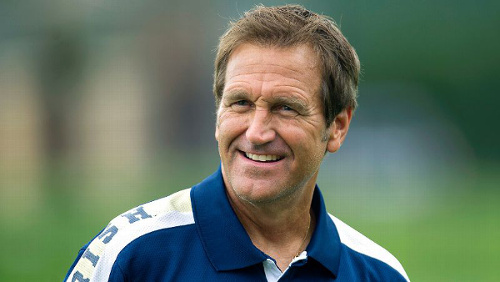 It is uncertain whether Waldrum selected the Pan American team shortlist despite the fact that he is not a current employee. If the TTFA does select a new women's head coach, he will be forced to choose from a pre-selected squad.
Wired868 contacted TTFA general secretary Sheldon Phillips for comment but his cell phone was switched off while office staff explained that he is abroad.
Ironically, while the TTFA has had problems living up to the TTOC's requests, the local football president Raymond Tim Kee is a member of CONCACAF's Associated Championships Committee which is mandated to: "organise the associated competitions and Olympic Football Tournaments in compliance with the provisions of the regulations applicable to these tournaments."
Despite the concerns about their Pan American and Olympic Games preparations, Muhammad commended the quality of the Under-23 team's training sessions so far and singled out players like Kadeem Corbin, Jomal Williams, Nathaniel Garcia, Dario Holmes, Alvin Jones and Shannon Gomez for their early showings.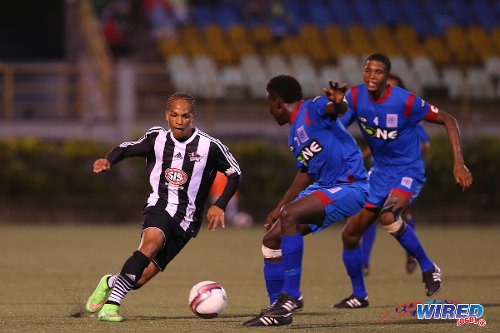 Netherlands-bound winger Levi Garcia—who is Nathaniel's elder brother—would not be available for competitive action due to obligations with his new Eredivisie employer, AZ. However, Muhammad said Garcia (L) has been allowed to train with the youth squad.
At present, the Under-23 squad is trying to finalise two practice games with the Grenada National Senior Team in late May or early June while there is the possibility of an exhibition game against Panama as well.
The Panama football body requested a friendly for its Under-23 team against the senior Soca Warriors. But head coach Stephen Hart declined the invitation.
"I don't think that using a FIFA date to play the Panama Under-23 Team is good preparation for us," said Hart.
Muhammad hopes to have the local Olympic Team fill the gap.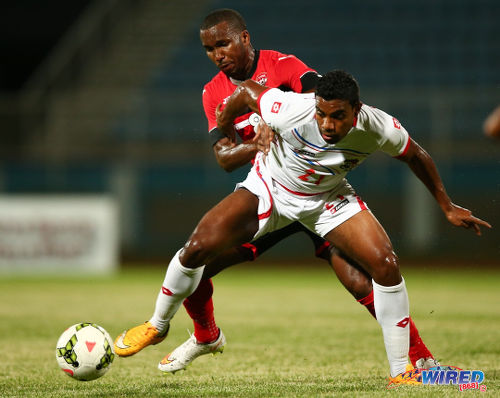 Earlier this week, Sport Minister Brent Sancho told Wired868 that the local football had missed a March deadline to deliver audited accounts to the Government and had not submitted a proper budget for the year.
"We didn't get anything with full costings from them," said Sancho. "From what I remember, they just sent a gauge of what they have in mind, like two matches in June or early July, but nothing detailed.
"There is no information as to when, where and how much so it is not a budget from a Government standpoint."
Editor's note: Click HERE to view the 39-man Trinidad and Tobago Under-23 preliminary squad list.