More than a year since becoming the first club to win the Pro League's first million dollar bounty, DIRECTV W Connection is still awaiting a giant cheque from the competition's governing football body.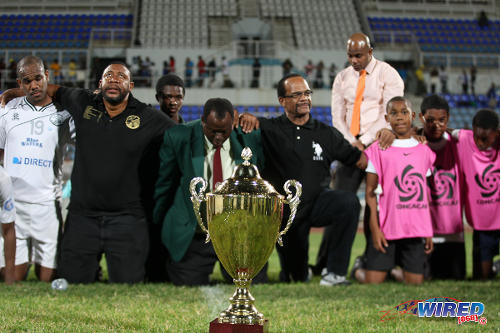 The Pro League's prize money is funded by the Ministry of Sport. However, the football clubs were unable to access it due to their governing body's delay in providing the Ministry with audited accounting books.
Pro League CEO Dexter Skeene said the Government's financial year runs from August to August and claimed that the football body met the necessary requirements.
"The Ministry's accounting period runs August to August (whereas) our financial period runs for the calendar year," Skeene told Wired868. "It is normal for companies to submit audits by April for prior year, so we are in line… You know their requirements before you can get money. So we have completed the audit and are just awaiting the funding."
The Ministry of Sport has promised $3.25 million to the Pro League and $2 million from that cash will be paid to clubs for prize money.

New Sport Minister Brent Sancho, who is a co-founder of current Pro League champions Central FC, said the Pro League has submitted its financial details to the Permanent Secretary Richard Oliver.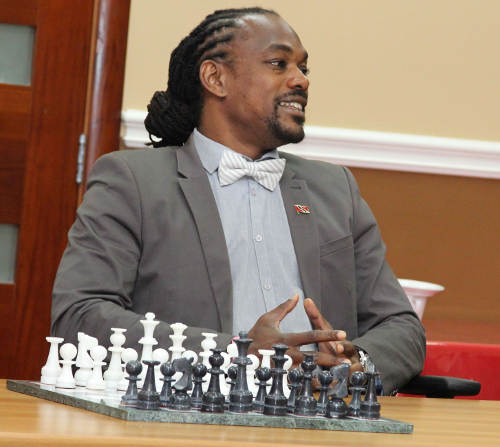 "I would say it is very near to being dealt with," said Sancho, who claimed to have cut ties with the 'Couva Sharks'. "As we have said, the associations that don't bring in their accounts will not be funded by this Ministry."
If prize money is on the way for the nine Pro League clubs, there is other urgent business on the table as teams contemplate a radical change to the kick off date.
At present, the Pro League runs from September to May, which allows clubs to send players en masse for trials during the pre-season for most European clubs. However, local teams are required to begin their CONCACAF Champions League campaigns before the start of the domestic league and against clubs from Mexico, Panama and United States that are already in mid-season.
A switch to the old timetable, which ran from late March to early December, would also mean that the Pro League season would not clash with Carnival or Christmas.
One downside, though, is that Pro League clubs would have barely started their respective seasons when they are called into Caribbean Club Championship action.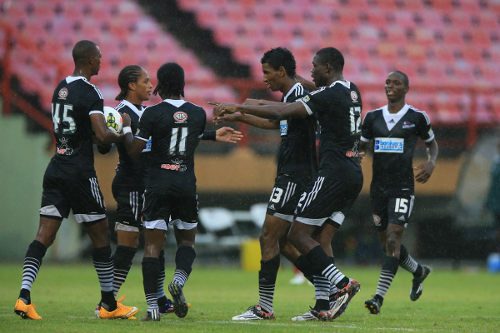 "It is a Catch 22 position," said Skeene. "If it switches the other way like in the past, we had us being not match ready in the Caribbean Cup. So it can be an advantage or disadvantage.
"If you are sure you can beat the CFU teams without match practice, then great. Otherwise, you can be going out of the competition even earlier… The Board (which comprises the Pro League clubs) are the owners and they will make the ultimate decision."
Should the clubs agree to the switch, the 2015/16 Pro League's opening date, according to Skeene, could be pushed back to November as a first step towards an eventual March start.
The pros might outweigh the cons in the long run but it might be potentially disastrous to Connection and Central who, if they advance from the Caribbean stage, would again be forced to face the Confederation's top clubs with only a handful of exhibition games under their belt.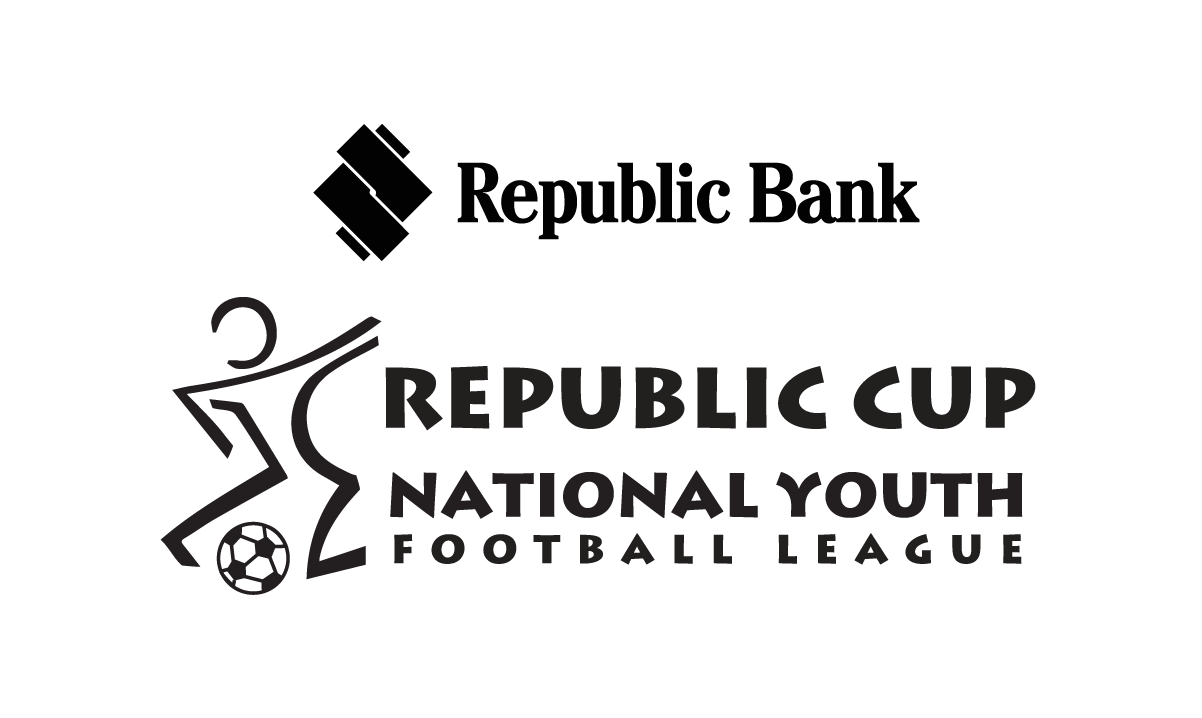 "It is a risky thing for the teams in the CONCACAF club championship," said Trinidad and Tobago National Senior Team head coach Stephen Hart. "They will have to try and prepare through exhibition games, which the teams have been doing for the last few years and it hasn't really worked in our favour."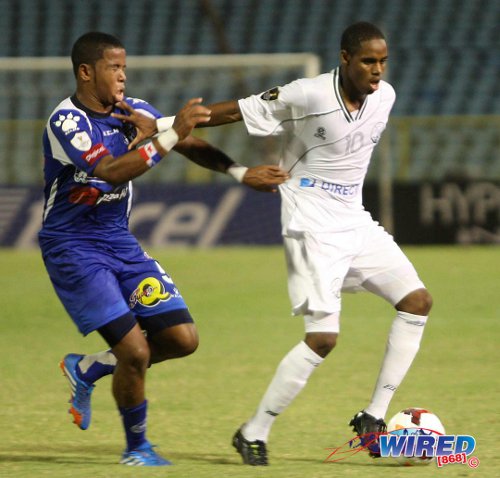 Connection chairman David John-Williams suggested that the clubs are not close to agreeing a new timetable yet although he insisted something must be done.
"I was the one who raised the issue at the (Pro League) Board meeting and no one has come up with the final plan yet," said Williams. "I haven't done a draft fixture in my mind. That is pure conjecture now. But everyone is in favour of going back to the previous schedule.
"The question in just how we do it."
Hart has good reason to keep a close eye on the Pro League calendar. A late start is sure to affect Trinidad and Tobago's Russia 2018 World Cup campaign too although Hart is uncertain as to if it would be a good or bad thing.
The "Soca Warriors" start their "Road to Russia" in November at the CONCACAF semi-final group phase against possible opposition from North and Central America as well as the Caribbean.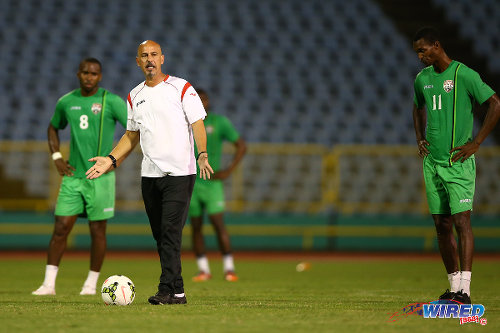 "It is a double-edged sword," Hart told Wired868. "You will have players not playing any football for a very long time (and you want to have) players in good form going into a competition.
"But this also means I can have a team in training and, with the right financial assistance, I can have team playing within FIFA windows and training consistently…
"Every coach wants players who are playing (competitively) on a regular basis so they are match prepared, which means competing to win games and not just playing exhibitions."
The Trinidad and Tobago Football Association (TTFA), which recently hired Kendall Walkes as technical director, is believed to have collected in excess of US$750,000 (TT$4.7 million) from FIFA for its share of 2014 World Cup television rights as well as its annual subvention.
However, the TTFA remains heavily indebted to former employees and service providers including ex-technical director Anton Corneal and former head coach Russell Latapy.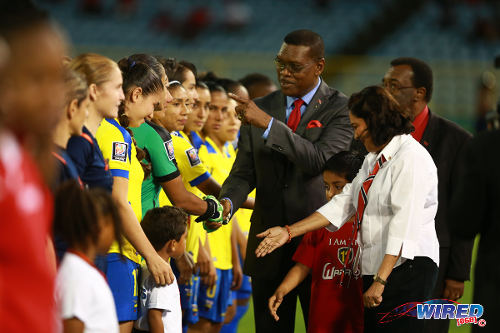 Sancho, who is one of 13 World Cup 2006 players who still have a legal matter pending against the TTFA, said the football body is yet to submit the relevant accounting statements to be considered for State funding.
The Sport Minister and TTFA general secretary Sheldon Phillips agreed a March deadline for audited accounts which passed without any submission from the football body. TTFA president Raymond Tim Kee subsequently promised the relevant documents in early April that also went unfulfilled.
"They have not brought in their accounts," Sancho told Wired868. "We had a very cordial meeting with Tim Kee and he agreed that if they didn't bring in their accounts they should not be funded. He said about three weeks ago that we would have it in a week.
"We have not gotten it yet but I know he has been busy. We hope that we get it this Friday."
Sancho claimed that the TTFA is yet to submit any request for funding for 2015.
"They have not submitted anything," said the Sport Minister. "I am aware that we are on the brink of the Gold Cup, even if the Pan Am Games falls under the Olympic Committee, but they have not brought in anything to me.
"Like I said, they need to submit their accounts before we even have that discussion (about future funding)."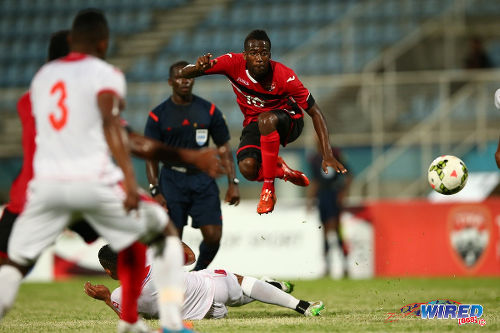 Last November, the Ministry of Sport, under previous office holder Rupert Griffith, agreed a $9.9 million cash injection for the TTFA, which was meant to handle: arrears of match fees, bonuses, stipends and salaries for the Senior Men's National Team players and technical staff as well as remuneration and training camps for the 2015 CONCACAF Gold Cup.
The TTFA has already used some of that money. They will not, according to Sancho, get a cent more until they show properly audited books.