"[…] Many times, I didn't have money to go to training. I used to sell bottles so I could go. My grandmother would help me with money to go training too, but I tried not to ask too much from her.
"Also Kaya's (Micah Lewis) father would drive all the way from Petit Valley and pick me up to carry me to training sometimes.
"[…] There was something that Anton [Corneal] would do where he would make you train with a white jersey and you had to fight for the right to wear a red jersey. I always took that lesson in my life. You have to fight for that red jersey…"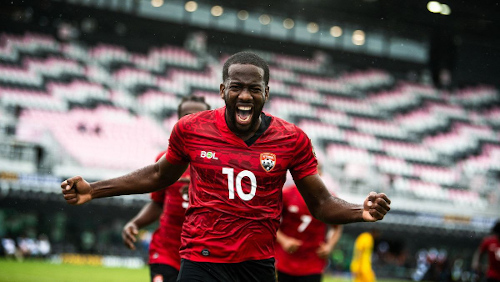 In the following piece, Trinidad and Tobago's seventh all-time leading goal scorer Kevin Molino talks to Wired868 about his international football journey with anecdotes on each coach:
Anton Corneal: Trinidad and Tobago National Under-17 team (2006-07)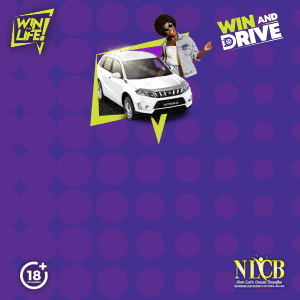 (Kevin Molino was a key player as Trinidad and Tobago qualified for the Fifa Under-17 World Cup, with a 1-0 win over Jamaica—with Molino scoring the sole item.)
In that period, you're young and you're just having fun. Anton [Corneal] and Hutson "Baba" Charles were two people who really helped me a lot.
I remember in those days, many times I didn't have money to go to training. I used to sell bottles so I could go. My grandmother would help me with money to go training too, but I tried not to ask too much from her. Also Kaya's (Micah Lewis) father would drive all the way from Petit Valley and pick me up to carry me to training sometimes.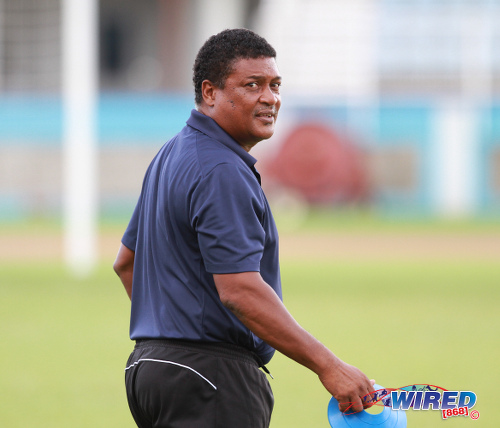 I am so grateful to have players like that around me—and also Stephen Knox, Robert Primus, Daniel Cyrus, Marcus Joseph, Jean-Luc Rochford. Those guys made me a better player.
There was something that Anton would do where he would make you train with a white jersey and you had to fight for the right to wear a red jersey. I always took that lesson in my life. You have to fight for that red jersey.
We went on a lot of tours in those days. We went to Holland, Paraguay, Brazil. That period, they were really invested in us and I think the players from that era should have at least qualified for one senior World Cup. We were well prepared.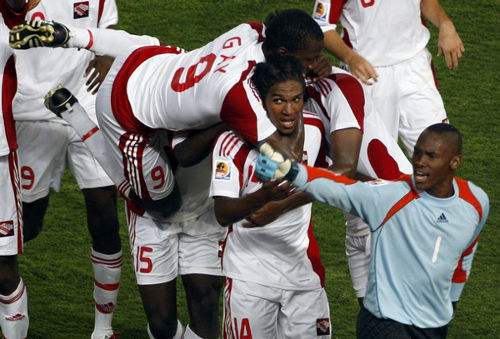 I didn't get picked in my first trial for that team and Kaya's father said 'come and try again'. So, I slipped back into the training for another chance and that time they kept me.
I am so grateful for all the people who helped me but especially Anton and Baba. To then go on to score the goal against Jamaica in Jamaica that took us to the Under-17 World Cup—it just shows all you need sometimes is that chance.
Anton and his staff were for the group and understood that we were 15 or 16 years old and some of us had no guidance and he had to work with us. I remember I used to come to training late a lot and he would talk to me about discipline. Some guys came with white jerseys and the neck [of the jersey] was brown because they probably had just one white jersey.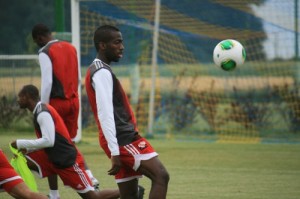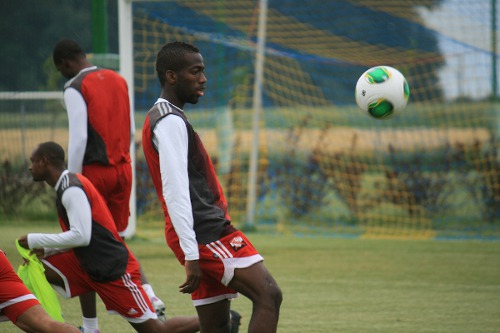 Sometimes Gouveia had to give us money to get to training and home. Sharon O'Brien played a good role too. They showed they cared about us. Not just Anton but the whole staff—that was the most important thing.
Favourite goal: My goal against Jamaica. It was a fast free kick that Jean-Luc [Rochford] played to me and I let it run across my body and slapped it to the keeper's right.
That game was very difficult and they were fast, strong, and physical, but our trainer was Gilbert Bateau and we used to do a lot of fitness and strength work. We were up to it. Akeem Adams played really well in that game and he played an important role in that team too.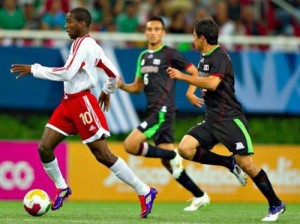 Zoran Vranes: Trinidad and Tobago National Under-20 Team (2009)
(Molino made it to a second successive Fifa World Youth Championship under Vranes.)
We didn't get too many tours with this team. I remember Zoran had more of a European style of play, which was more long ball and diagonal balls. We were playing a 3-5-2 system. It was strange to us.
I didn't play that much with him, as I was playing more school football at the time.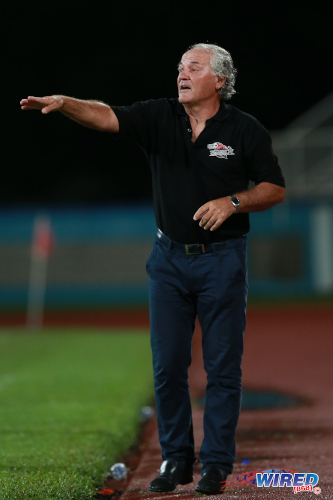 He was cool. It was just different and something we are not accustomed to in the Caribbean. But we were getting results. He was a fantastic person. He was always for the group and for the guys.
I can't remember a favourite goal under Zoran.
Russell Latapy: Men's National Senior Team (2010)
(Molino made his senior international debut as a teenager under Latapy and managed four caps, all as a starter. T&T were eliminated in the Caribbean Cup group stage though.)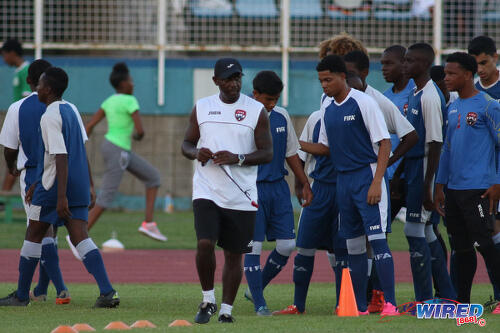 I was shocked. I was 18 or 19 making my debut under my all-time favourite player and one of the best players ever to play in the Caribbean. There were a lot of experienced players around the team, so I was just sucking in information from everyone. And I was also hungry to put on that shirt.
Russell was always someone who knew how to motivate me. There was always a joke in camp when Russell gave you the two winks you knew you were safe.
Otto Pfister: Men's National Senior Team (2011)
(Molino made four caps for Pfister and scored his first goal in a 2-1 loss away to Bermuda in the 2014 World Cup qualifying campaign. T&T were eliminated in the Caribbean qualifying stage.)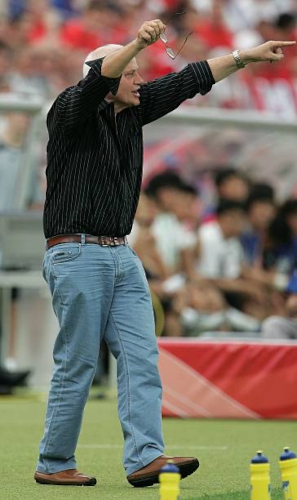 Pfister was someone who gave me a lot of confidence. At that period of time, I was unstoppable in my head because of how much he believed in me. Every time he saw me he would say "Million Dollar Legs". (Laughs)
Favourite goal: I got my first national goal under Pfister. Stern John hit the post and it came to me and I tapped it in.
I am really grateful to play with players like Stern, Devorn Jorsling and Trent Noel, but to me Stern stood out the most because of his mentality. He was so hungry and had so much desire. Spending that little time with Stern was so good for my career.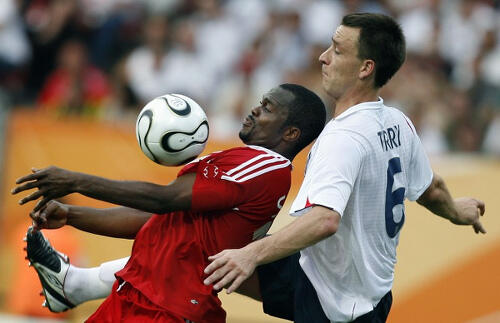 Hutson Charles: Men's National Senior Team (2012-13)
(Molino scored two goals from five starts and four substitute appearances, as Trinidad and Tobago qualified for the Concacaf Gold Cup for the first time in six years.)
I have tremendous respect for Baba. He was a great player and a great person. He is so humble, and he always wanted to motivate you. I always enjoyed playing under him.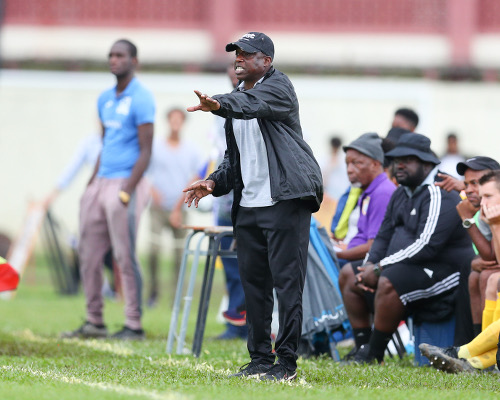 Favourite goal: I think it was in the Digicel Cup against Martinique. I scooped it over a guy's leg, chopped another player and shot in the corner.
Stephen Hart: Men's National Senior Team (2013-16)
(Molino enjoyed the most prolific period of his international career with 13 goals from 15 starts and three substitute appearances, as T&T advanced to successive Concacaf Gold Cup quarterfinals. However he missed the second tournament with a serious knee injury and was eventually cut from squad for breaking curfew—twice.)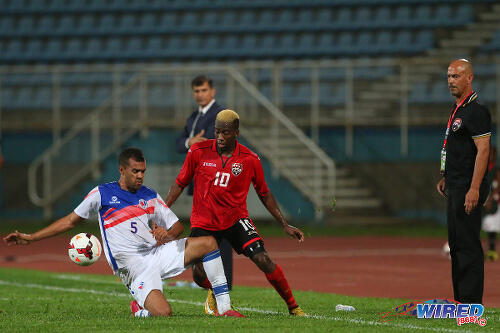 We had an identity and we had a game plan under Hart—but we also had a lot of players who were playing outside in competitive leagues too. We had leaders like Jan [Michael Williams] and Kenwyne Jones who used to push us all the time to want to do well.
Hart always gave you the belief as a player and allowed you to be free. But most importantly, we had a way to play—from building out of the back straight to forward. Having a goal without a plan is senseless.
With Hart, you always knew your job. Like if the right stopper got the ball, the left midfielder would show for it; we would look for overloads; if Kenwyne got on the ball, the runners would go—we had a plan.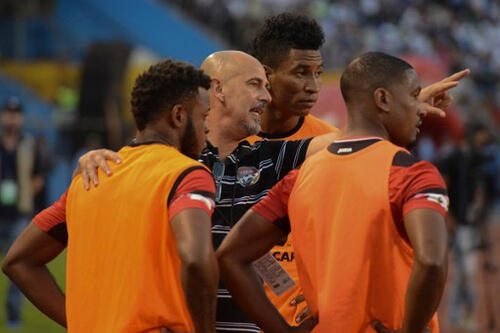 It had times I let my teammates down and I did with Hart. [Late TTFA president David] John-Williams was always trying to push Hart out and he tried to use me to do that. I remember he called me to find out what was going on in the camp and I was never on getting into that.
As a coach, Hart always dealt with me the right way. From a player to coach standpoint, we were never bad; but the president wanted conflict and he wanted him out.
Hart was a fantastic person and a fantastic guy. He loved the game and believed in his players and believed in what he wanted to do—because you can have a system and not believe in it. He used players according to their strengths.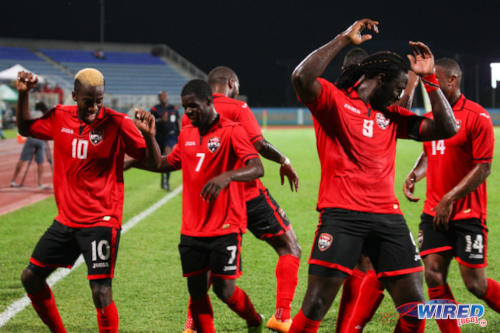 Favourite goal: My goal against Honduras in the [2013] Gold Cup. I think Cornell [Glen] laid it off me and I took a touch and finished in the corner.
Tom Saintfiet: Men's National Senior Team (2016-17)
(Kevin Molino never played for Saintfiet but did have an opinion, based on a few training sessions.
He was put in a position to fail—that is what I gathered. He was put there because John-Williams wanted someone to control. As soon he came, he came aggressive towards me and a couple players based on whatever John-Williams told him.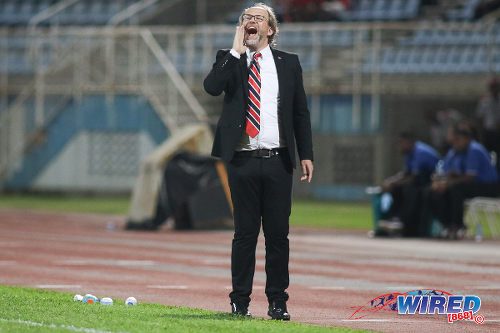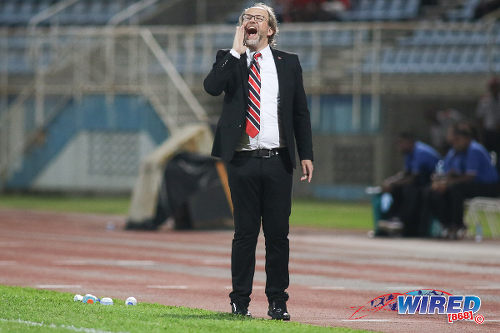 […] I trained with him once or twice and I said I didn't want to be part of this. I didn't think he would ever last.
Dennis Lawrence: Men's National Senior Team (2017-19)
(Molino scored five times for Lawrence from 13 starts and two substitute appearances, including at the 2019 Concacaf Gold Cup. Lawrence had a record losing streak in charge though, as he tried to rebuild the team.)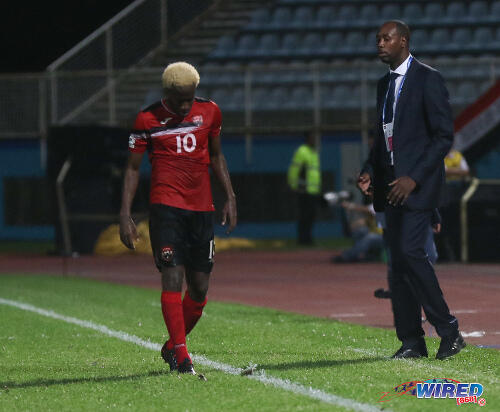 Dennis was very, very professional. For me, he was one of the most professional coaches I ever played under.
[…] I remember his video guy would create a player profile of everyone we were playing against. He would monitor us constantly using our GPS and so on. Everything was very professional—but we just were not getting the results.
I remember that period of time we were phasing out some of the senior players and trying to get results in very difficult atmospheres with less experienced players.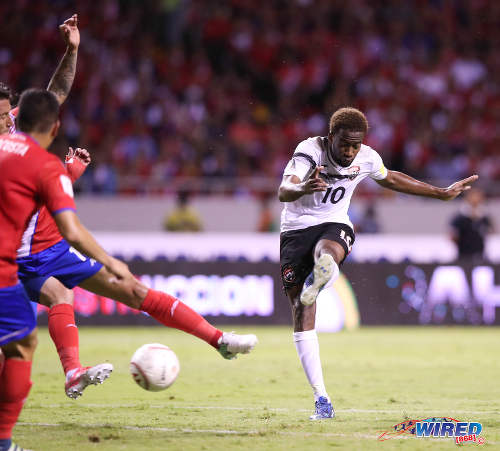 Favourite goal: I think my favourite goal was the one in Costa Rica because of the atmosphere. It is a very difficult place to play. Someone crossed the ball and Joevin [Jones] squared to me and I used my left foot to hit it past the goalkeeper.
Terry Fenwick: Men's National Senior Team (2020-21)
I don't have much to say about Terry because I never really played under him.
Angus Eve: Men's National Senior Team (2021-23)
(Molino scored in each of his first two games under Eve, but did not score again in any of his eight subsequent appearances. He captained Trinidad and Tobago at successive Gold Cups but was recovering from injury on both occasions and the Soca Warriors did not advance from their group.)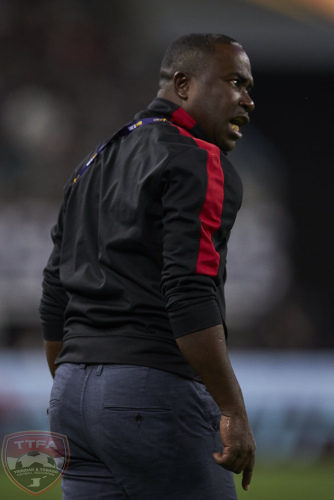 I feel like for that period I was always just coming back from an injury and not fit. It was difficult for me as a player.
Players were excited at first when Angus got the job. There is a new coach and you're wondering what is in store for you. But then as you could see, we didn't really have a game plan. It was clear and obvious even from the outside. But he never ever took responsibility. It was always the players or the referee, or something else.
He used everybody as scapegoats and I just had enough.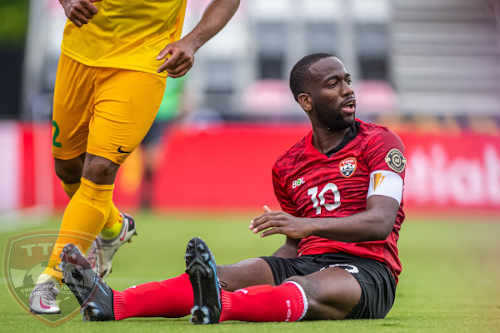 In the camp before the Gold Cup, he told us he was giving us one day off and asked what day the guys preferred. We were playing Haiti on June 17, which is my birthday, so I said we choose to take Sunday off and, after the game, a few of us went to dinner for my birthday.
I told him and he said alright fine. It was no problem then—that was before the tournament even started. But then after the Gold Cup, it's all over the place that we "break camp".
We were in Florida for three weeks and we couldn't get one day to ourselves? Obviously, you have to be smart and professional but I think this is the most professional team I've seen. Nobody stayed out late, nobody went drinking.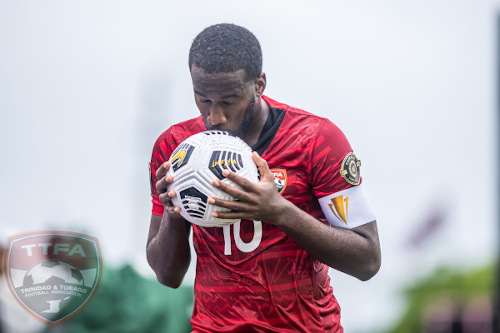 How come that wasn't a problem before? How come that only became a problem after people started calling for him to get fired?
But that is how he is. He is always looking for scapegoats and going back on his word.
The remarks he made to the team too was once we reach to Nations League A we were not camping in the [TTFA] Home of Football. Everybody hates there. But I'm 100 percent sure, they are going right into the Home of Football. Wait and see.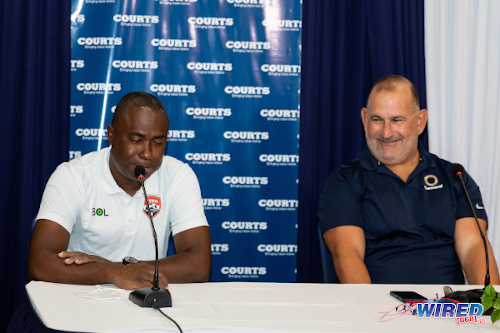 For me when it comes to national football, I've given everything. Yes, I've let my teammates down at times. But I think I've given a lot from since [I played at] National Under-16 level… I don't want to be a part of this anymore and what the national team has become.
I think I have given everything I can give. Unfortunately, a lot of injuries played a part in me not reaching where I wanted to. So now I want to say goodbye to national football.
I am just grateful for all the coaches for being part of my life. They all helped me—also the managers, physios, equipment managers, even the journalists. (Laughs).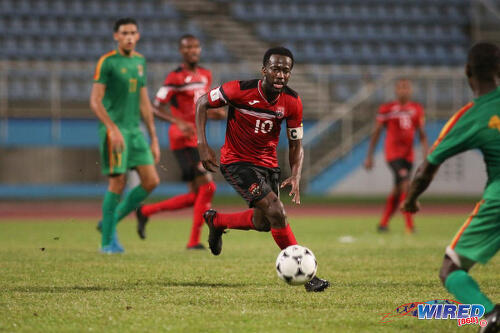 I'd also like to mention Peter Rampersad and the deceased [Raymond] Tim Kee.
I am very grateful they passed along in my life. I will never forget the moments we spent.
I wish them all the best and I hope to cross paths again.
Editor's Note: Click HERE to read Kevin Molino's straight-talking interview about life under current Men's National Senior Team head coach Angus Eve and why he decided to quit the Soca Warriors.