Trinidad and Tobago international midfield ace Kevin Molino says he will not represent his country again under Soca Warriors head coach Angus Eve and gave a stinging review of Eve's stewardship of the Men's National Senior Team.
"For me I am done—I don't want to be a part of this mess," the 33-year-old Columbus Crew player told Wired868. "I don't want to be part of a [set-up where the] national coach is using the national team for his own benefit. I don't want to be part of that.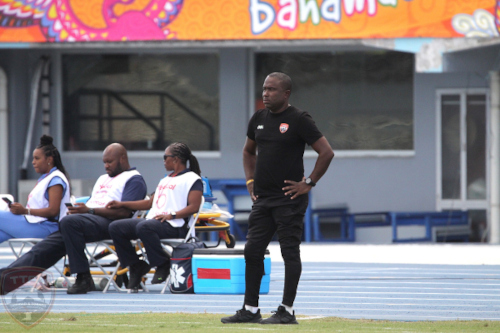 "[…] For me, he lost the locker room. One hundred percent, he lost the locker room."
Ironically, Molino was Eve's captain at the 2023 Concacaf Gold Cup and, on Wednesday, the national head coach named the US-based midfielder in a 40-man shortlist to face Curaçao and El Salvador in Concacaf Nations League A action on 7 September and 10 September respectively.
However, on the eve of the Men's National Senior Team squad announcement, Molino told Wired868 that he had enough. And he singled out the head coach as the determining factor in his decision.
"This beautiful game should never feel like stress," said Molino, who claimed that his Gold Cup experience left him so depressed his club arranged therapy to get him back in the right frame of mind.
He said Trinidad and Tobago's national football set-up is three distinct groups at present: the players, the coaches, and the Fifa-appointed normalisation committee.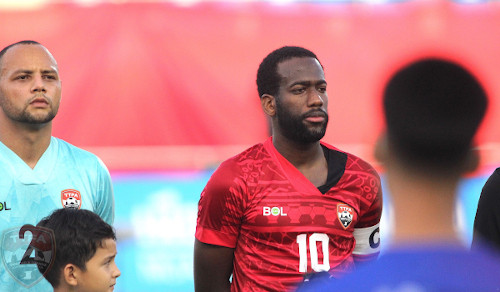 And he said the players feel that Eve was never on their side but, instead, was always looking to sacrifice their interest for his employers.
In the build-up to the Gold Cup, the players—represented by goalkeeper Marvin Phillip, defender Sheldon Bateau, and Molino—requested match fees from the normalisation committee, which runs the Trinidad and Tobago Football Association (TTFA).
But, as usual, the matter was left to drag on by the administrators until the day before their Gold Cup opener against Saint Kitts and Nevis. The players, Molino said, were not happy with Eve's role.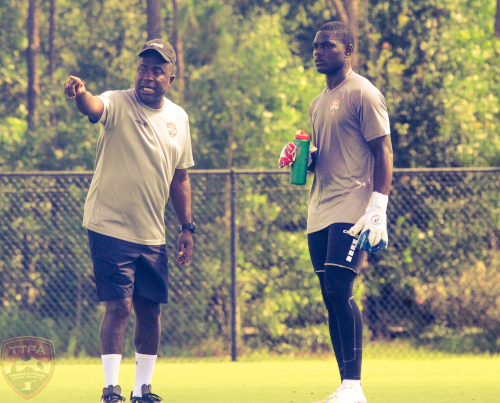 "Fellahs, do not bleed the normalisation committee," Molino claimed Eve told the boys at one point, during their pre-tournament camp.
The Soca Warriors got US$1,500 per match at the 2021 Gold Cup, plus bonuses. Molino claimed that the Normalisation Committee offered US$1,000 and tried to get the foreign-based players to accept it on the grounds that they earned most of their income from their clubs anyway.
"I was a young player once and I remember how it feels," said Molino. "We want every player at the end of a big tournament like this to be able to buy a [little foreign-used] car or something. We can't just represent ourselves; we have to represent the younger players too."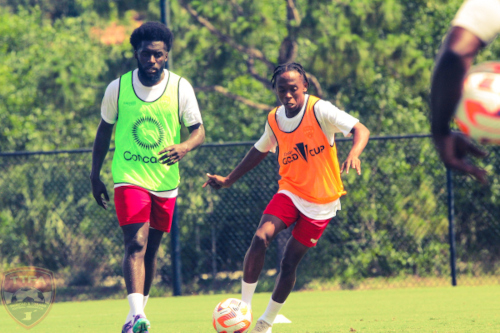 In the end, after a threatened walk-out, the players got the requested US$2,000 per match from the Robert Hadad-led body. But, during the tournament, Molino alleged that Eve said the impact was felt by staff.
"His remarks were that some of the staff got a pay cut because we took all the money," he said.
But the view that Eve was more interested in keeping Hadad happy than the players was far from Molino's biggest beef.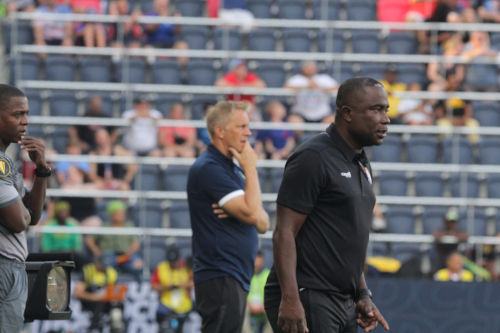 The veteran midfielder argued that Eve was tactically not up to the task and the players felt they were constantly being made scapegoats to hide the coach's shortcomings.
"Lasana there isn't much tactics to work with, it is all individual," said Molino. "There is no clear idea of how we want to defend, no clear idea of how we want to attack or what wing we want to go down. We don't have [passing] combinations to create overloads, you don't see relationships [between our different lines].
"[…] We don't have a style of play, we don't have a clear idea of what we want to do. It was only individual movements: you do this, you do that."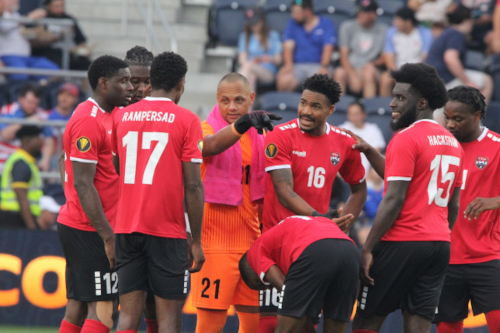 Molino said players questioned Eve in a team meeting after their 4-1 loss to Jamaica, and it did not go well.
"Some coaches do not want to be challenged and the moment the coach was challenged after the Jamaica game, it became a big, big problem," he claimed. "We had a meeting discussing what happened and a lot of players said a lot of things. Marvin [Phillip] was saying we don't know what we are doing and for me I knew that was the end of Marvin.
"I spoke up and Sheldon [Bateau] spoke up. I said we focus too much on the opponents and not on what we want to do and how we want to break down the opponents. We also discussed why we changed the formation from the St Kitts game. He didn't like it all."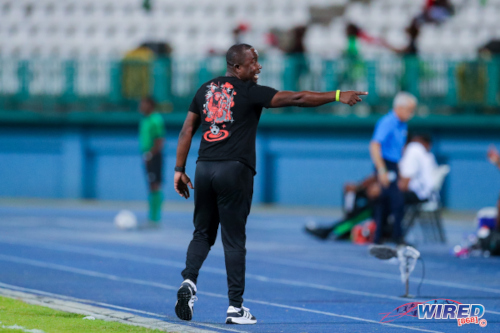 Molino claimed Eve was too thin-skinned to really take ideas on board from others and said it was frustrating for players who had the experience of working with more accomplished coaches.
"This is a job where you have to deal with criticism, whether you are a coach or player," he said. "If you don't want that then this is not the job for you—work in a grocery or wash cars or something.
"But he must never be criticized and never be challenged on anything concerning football, whether it is from the fans or the players or anyone."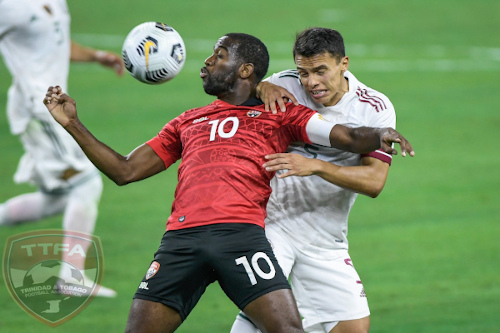 Against the United States, Trinidad and Tobago trailed 3-0 at the half and in trouble. Eve substituted Molino and Joevin Jones at the interval.
Eve replaced Jones with Shannon Gomez and Molino noted that the US-based defender played four different positions in 45 minutes.
"[Gomez] played right back, right wing, left wing and midfield in the same game, and the guy is a right back," he said. "We have no clue. It was just all over the place."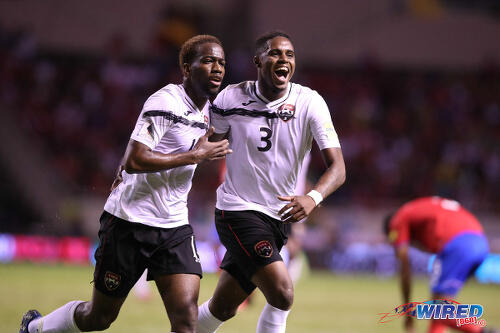 Despite being team captain, Molino said he never felt the coach knew how to fit him into his preferred direct tactics and claimed that Eve said that "you and Joevin are unbalancing my team" during one training session.
"Coming off after the first half the coach just turned and said 'you off, you off' to me and Joevin," said Molino. "It was very disrespectful—no explanation, nothing. It's the same I saw him do to other players and I didn't like it.
"I said 'why I'm off?' He just said 'because you're off'. That is how a Trinidad and Tobago coach is dealing with players. Like if Trinidad and Tobago has a population like America or Mexico with a large pool of players.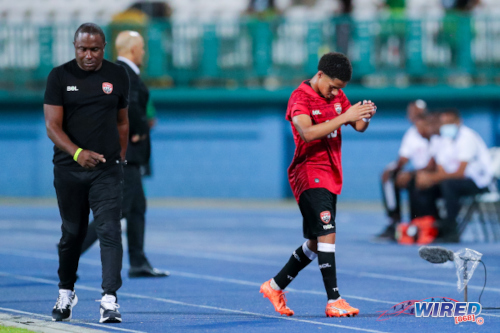 "We don't have a large pool of players so we have to come together and figure out how to [co-exist]."
Molino claimed Eve never took responsibility for the team's poor performances but always laid it on the feet of the players. After the eventual 6-0 loss to USA—a joint record heaviest Gold Cup defeat—he said the Soca Warriors coach even suggested players might be match-fixing.
"He will say anything except 'it was my fault as the head coach'," said Molino. "[…] You are the coach and we lost, come out and take blame. To turn around in the locker room after the US game and tell your team how he has a bunch of weak players. But it's you who picked the players.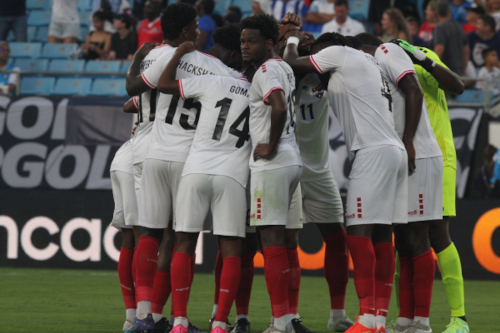 "It was like against Jamaica when he said Jamaica has better players. Even if you think that or the world knows that, you cannot say that as a coach. Mentally how are you going to put your players in a position to want to play for you?"
Eve coached Molino at club youth level at San Juan Jabloteh and then Ma Pau SC. He said there was genuine excitement when he initially got the job in 2021.
But then it soon became obvious, to him, that Eve was out of his depth and unable to get the most from his players.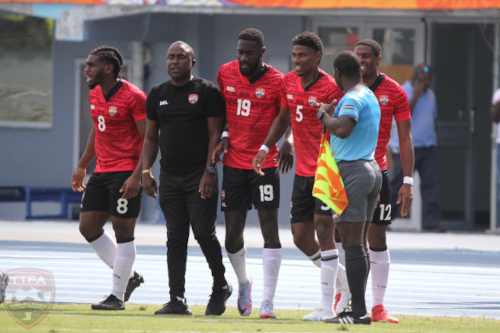 "No matter what you do in life we are all human beings—we have to remember that no matter what the job is," said Molino. "Deal with players as human beings and treat them as you would want to be treated.
"[…] Sometimes I would have to be the one to call players and tell them to keep the faith and say believe in yourself, your time will come. This is even players who were not on tour. Because we need everybody.
"As I said, we do not have the population of Mexico or America. You can't just drop a player and not give an explanation or phone call. We are going to need each other one day."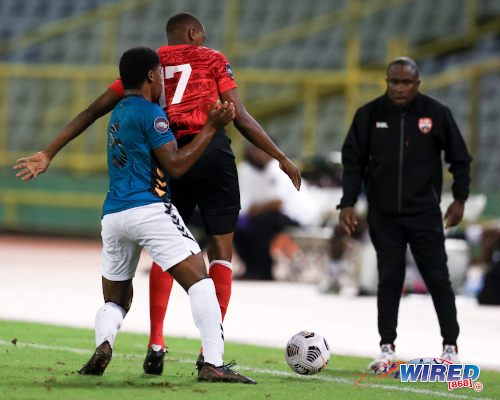 Molino said Eve told the players after the US loss that he was resigning as national coach. (In fact, his contract had expired—although it was quickly renewed by the Normalisation Committee.)
"After the game, he tried to make it not about Trinidad and Tobago but about himself: oh, he's retiring and he's leaving Trinidad and Tobago football in a better place," said Molino.
Behind the scenes, Molino alleged that Eve tried to exploit the poor relations between several senior players and the Normalisation Committee to win himself a new contract—by throwing them under the bus.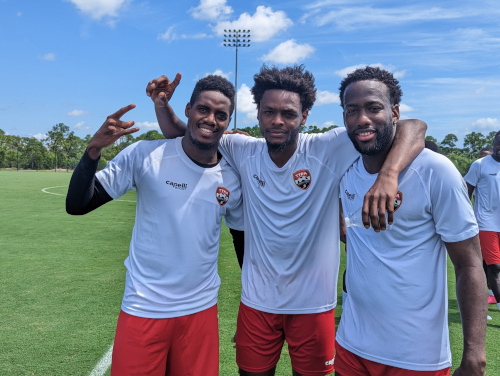 The Soca Warriors had a scrimmage against Haiti on 17 June, which was also on Molino's birthday and they had the day off on the following day. Molino said he told Eve that the players would go out for dinner to celebrate his birthday.
Two months later, he alleged that night out was used as an example of internal indiscipline, as Eve supposedly blamed players for the team's poor results.
Molino is no stranger to such controversy, after he was dropped for twice breaking camp under former coach Stephen Hart. However, he said Eve tried to use his past against him in this case.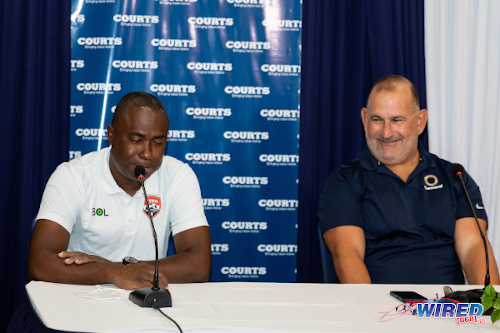 The Normalisation Committee, Molino suggested, are only concerned with money—not the players or the performances of the team. The Hadad-led run body has not activated a technical committee in over three years in charge of the local game.
"They don't care," said Molino, when asked whether he voiced the players' concerns about Eve to the TTFA. "The results are there for everyone to see—it is clear and obvious. You can watch from the outside and tell if a coach has lost the locker room. You can tell we were disjointed.
"But do they care? No, they don't care. We have a president who won't even call players before a game and say 'good luck'. All those things go a long way.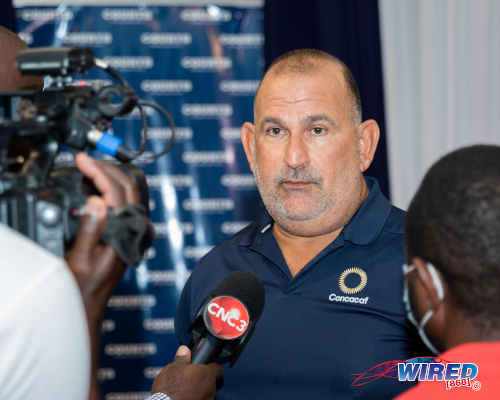 "(Late former TTFA president) Raymond Tim Kee would always come in and around the team and call to see how you were going. But with the last president (David John-Williams) and this president you don't feel involved."
Molino said he gave a lot to the national team and the red, white and black shirt as a national senior and youth player, over the past 17 years. But he has reached his limit.
"There are multiple times that I went to play for the national team, left injured and still worked to recover to come and play again in a few weeks," he said. "That was not for money, that was not me looking for a vacation—that was my pride to wear that shirt. And to see how things transpired after [the Gold Cup], for me it was disrespectful to players whose dream it is to represent their country.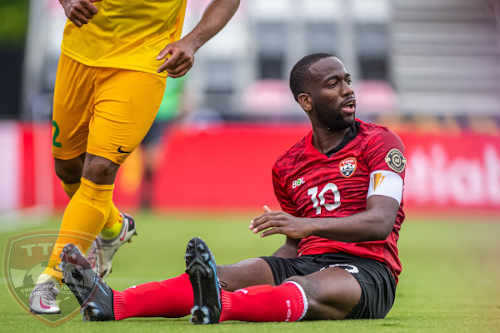 "For me that was the most hurtful thing; that made me decide I would never represent my country… It will hurt me a lot, it is going to take a while for me to actually swallow it—but if it is not for the betterment of the football, I don't want to be a part of it.
"Until things get fixed, all it has for players on the national team is injury and criticism from my standpoint. Some guys' bonus with their clubs is way more than what the national team giving and they're giving up that to come and represent the country.
"And all the players ask for is respect."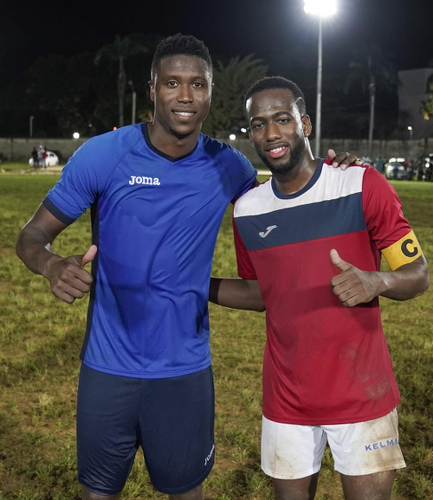 Molino first wore national colours almost two decades ago, when he helped Trinidad and Tobago qualify for successive Fifa World Youth Cup tournaments in 2007 and 2009.
At nation senior level, he was a Concacaf Gold Cup quarterfinalist in 2013 while he is the joint seventh highest all-time goal scorer with 23 goals from 60 appearances.
Only iconic 2006 World Cup star Russell Latapy, who managed 29 goals in a 21-year international career, scored more goals as a midfielder than Molino—although the latter's 13-year career was blighted by knee injuries that ruled him out for roughly two years.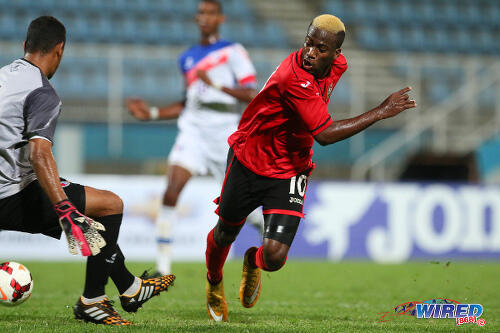 Beyond Molino, Eve's most prolific available international scorers are AEK Athens attacker Levi Garcia and Miami FC winger Ryan Telfer, who both have eight goals for the Soca Warriors—combined it is less than Molino's tally, although Garcia and Telfer have 65 combined caps between them.
Molino said Trinidad and Tobago players are often cowed into silence, afraid to speak for fear of being blacklisted. It is an environment that has become especially difficult for him to handle under Eve, although he believes that he can still play for another two years at the highest level.
He admits that Soca Warriors fans have not seen him at anything near to his best form in some time. But he pointed to the timing of his injuries, which affected his rhythm under the current coach.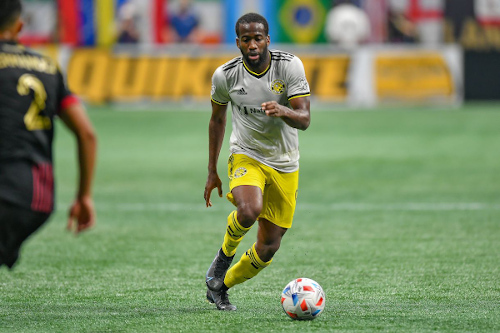 The problems within the team camp, he said, go beyond individual performances though. And, although he never wishes the team anything but the best on the field, he said it is hard to believe that they are on the path to success under Eve and the current TTFA administration.
"Ninety-five percent of the players don't want to play—they call me all the time," Molino told Wired868. "How can he look them in their eyes after he retired as coach after three months ago, he retired in front of them and blamed them for the team's problems? A player is not going to respect you and a player is not going to play for you.
"I want people to know what is going on in Trinidad and Tobago football. Sometimes people think the result is just about the players but it is not just the players. The players actually put out a tremendous amount of effort.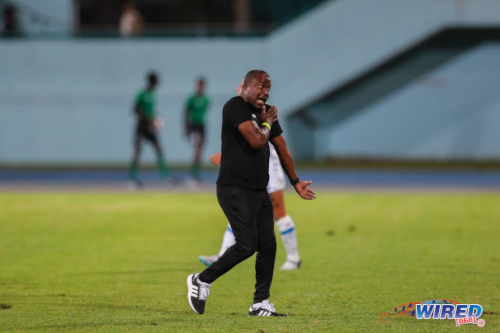 "Can we do better? Yes. Do we have something to work with? No."
Editor's Note: Click HERE to read a review of Kevin Molino's international career and each coach he played under, in his words.