Almost certainly, the Trinidad and Tobago National Under-17 Team will officially kiss goodbye to their Chile 2015 World Cup dreams on Sunday afternoon. The biggest question is whether or not the junior "Soca Warriors" will ensure that Caribbean rivals, Jamaica, are eliminated alongside them.
The Warriors have not picked up a single point from their CONCACAF Group A outings thus far after losing 2-0 last night to host nation, Honduras, in San Sula. The defeat followed earlier losses to Guatemala and the United States.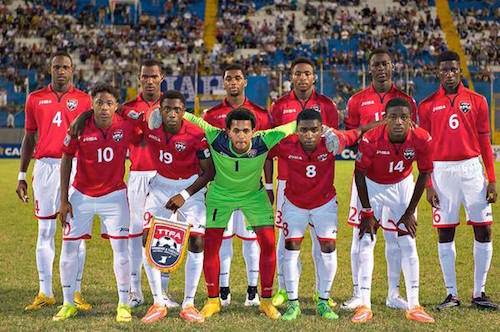 Trinidad and Tobago now not only needs two wins against Jamaica and Cuba to advance, the Warriors will also require Jamaica and Guatemala to lose their remaining matches. And Guatemala will fancy their chances against Cuba on Sunday evening.
The scorelines have been humbling for the Warriors at the CONCACAF Under-17 Championship although there is evidence of progress from a team whose preparation never inspired much enthusiasm for their qualification chances.
After an opening 4-1 loss to Guatemala, Trinidad and Tobago was increasingly competitive with each passing affair and one surprising statistic is that the Warriors are the most fouled outfit in the CONCACAF tournament with 43 suffered in three group matches. Deep lying playmaker Kareem Riley, a Presentation College (San Fernando) student, proved particularly difficult to dispossess with seven fouls committed against him, which makes Riley—at the moment—the joint second highest fouled player in the competition.

However, there is no hiding from the deficiencies at both ends of the field for the Warriors.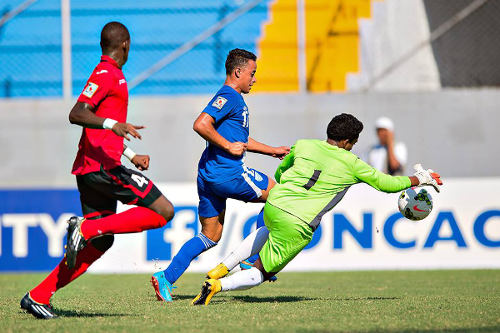 In attack, Trinidad and Tobago managed just 24 shots at goal with only Cuba proving to be more goal-shy of the 12 participating nations. Worse, just four attempts from the Warriors were on target.
While, at the back, young Naparima College goalkeeper Levi Fernandez has not done enough to break the trend of unconvincing glove work that has haunted national youth teams for the past decade or so.
Yet again, the match highlights provoked hand wringing. Honduras attacker Dylan Andrade tried a speculative angled shot in the 53rd minute from the edge of the area. Fernandez got a hand to it but failed to turn the effort around his near post as Trinidad and Tobago conceded another "soft" goal.
United States-based attacker Chaz Burnett, who started upfront in place of Jerren Nixon Jr, just missed the target with a looping header off a left side cross in the 63rd minute while winger Shobal Celestine, another Naparima player, blasted over from inside the six yard box in the 88th minute.
Two minutes later, Honduras got their insurance item as Wisdom Quaye drove home on the break with a low item from outside the 18-yard box that Fernandez got a hand to but, again, could not keep out.
The Warriors have managed just one goal in the tournament so far—from left back Keston Julien—while conceding eight times.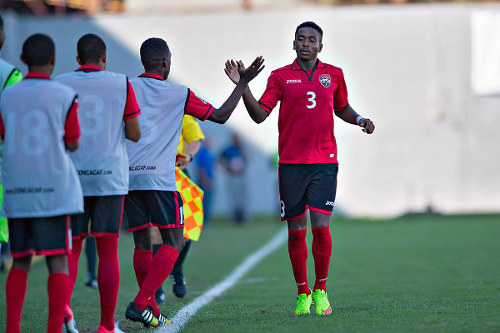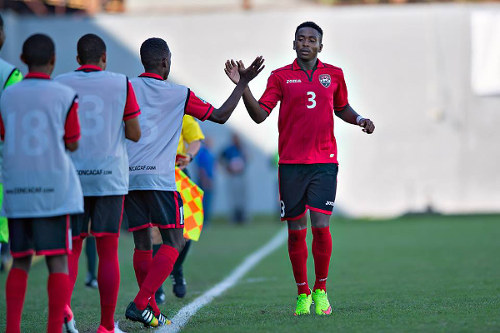 Remarkably, coach Shawn Cooper's charges can still advance to the knockout stage alongside the United States and Honduras. Trinidad and Tobago must defeat Jamaica and Cuba while hoping that Cuba ties or defeats Guatemala and the United States and Honduras defeat Jamaica and Guatemala respectively in the last group match.
At the very least, though, a Trinidad and Tobago win against Jamaica will show that the Warriors can still cut it against their fierce regional rival. The Boyz defeated the Warriors on penalties at the senior Caribbean Cup last year and then held the Under-20s to a draw in CONCACAF competition in January.
The young Warriors would do well to avenge their elder countrymen from 5 pm on Sunday and, in the process, effectively eliminate Jamaica from the World Cup campaign.
(Team)
Trinidad and Tobago: 1.Levi Fernandez (GK); 19.Noah Powder, 4.Tekay Hoyce, 12.Kierron Mason, 3.Keston Julien; 6.Kareem Riley, 8.Joshua Burnett (17.Jeankeon Alexander 75), 7.Shakeem Patrick, 10.Morgan Bruce, 14.Isaiah Hudson (16.Shobal Celestin 78), 9.Chaz Burnett (13.Kishon Hackshaw 54).
Unused substitutes: 20.Tyrek James (GK), 2.Isaiah Garcia, 5.Shirwin Noel, 11.Jerren Nixon Jr, 15.Darnell Hospedales, 18.John-Paul Rochford.
Coach: Shawn Cooper.