The Trinidad and Tobago National Under-17 Team produced a spirited performance last night in the 2015 CONCACAF Under-17 Championship in San Pedro Sula, Honduras but it was not enough for their first point of the competition.
Instead, the junior "Soca Warriors" fell 2-0 to the United States to go bottom of the six-team Group A after their opening 4-1 loss to Guatemala last Friday.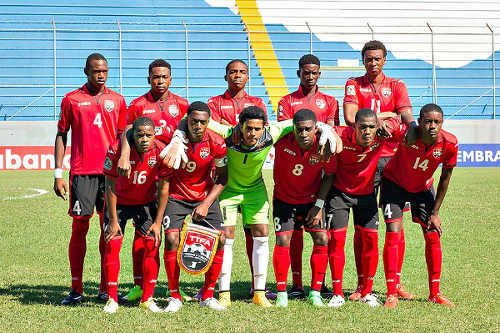 It looks likely to get harder before it gets better as the Warrior face the host nation, Honduras, next from 9.30 pm on Thursday. The Hondurans were held to a shock 1-1 draw last night by Cuba while Jamaica stunned Guatemala 2-1 in the other Group A fixture to throw Group A wide open.
However, the Warriors could not emulate their Caribbean neighbours and settled for generally making it difficult for the US outfit.
The North American team nearly took the lead in the ninth minute but Trinidad and Tobago captain Noel Powder was well placed to keep out the attacker's close ranged header from on the goal line.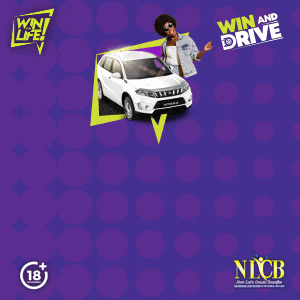 The Warriors' resistance lasted until the 31st minute as combative midfielder Josh Burnett, one of four US-based Trinidad and Tobago players used yesterday, conceded a free kick on the edge of the area.
Gifted Mexico-based striker Joe Gallardo Jr converted the set piece with a simple shot at the post that Trinidad and Tobago goalkeeper Levi Fernandez should have been protecting for the American's fourth item in two matches.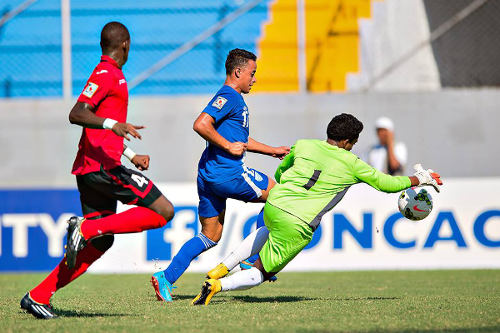 Jerren Nixon Jr, a Philadephia Union academy player, came closest to an equaliser but failed to make clean contact with a long, lofted Kareem Riley free kick in the 35th minute. And, in the 71st minute, the US doubled their advantage as winger Haji Wright broke clear of Powder and arrowed a low left footed strike into the far corner.
Trinidad and Tobago substitutes Jeankeon Alexander and Kishon Hackshaw came closest to the evening's third goal only to be denied by a sharp double save from US custodian William Pusilic in the 87th minute.
Pusilic's clean sheet meant that the Warriors have scored just once in their last five international matches.
Jamaica and Cuba's results today means that the tournament is far from over. The top Group A will qualify automatically for the Chile 2015 Under-17 World Cup—and the US is in pole position—while second and third place will advance to a CONCACAF Play Off.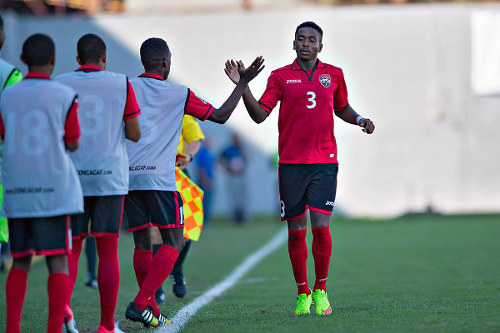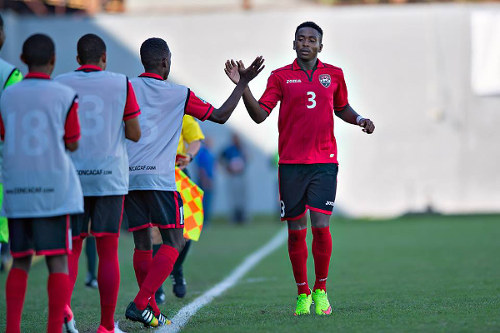 A result against Honduras would give the Warriors a fighting chance with two games against Jamaica and Cub remaining in their World Cup qualifying campaign.
(Team)
Trinidad and Tobago (4-2-3-1): 1.Levi Fernandez (GK); 19.Noah Powder (captain), 4.Tekay Hoyce, 12.Kierron Mason, 3.Keston Julien; 6.Kareem Riley, 8.Joshua Burnett (17.Jeankeon Alexander 84); 7.Shakeem Patrick, 10.Morgan Bruce, 14.Isaiah Hudson (13.Kishon Hackshaw 81); 11.Jerren Nixon Jr (9.Chaz Burnett 59).
Unused substitutes: 20.Tyrek James (GK), 2.Isaiah Garcia, 15.Darnell Hospedales, 16.Shobal Celestin, 18.John-Paul Rochford.
Suspended: 5.Shirwin Noel.
Coach: Shawn Cooper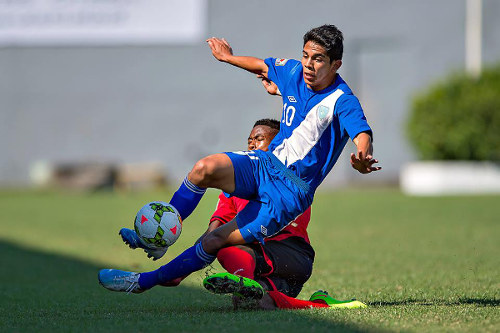 CONCACAF Under-17 Championship
Group A
(February 27)
Guatemala 4 (Diego Raymundo 3, 54, Victor Valdez 10, Abel Lemus 45+2), Trinidad and Tobago 1 (Keston Julien 45) at San Pedro Sula;
USA 5 (Hugo Arellano 5, Joe Gallardo 40, 65, 88, Alejandro Zendejas 43), Cuba 0 at San Pedro Sula;
Honduras 2 (Darixon Vuelto 12, Jorge Alvarez 78), Jamaica 0 at San Pedro Sula;
(March 2)
Jamaica 2 (Nathaniel Adamolekun 13, Donovan Dawkins 90), Guatemala 1 (John Mendez 26) at San Pedro Sula;
Trinidad and Tobago 0, United States 2 (Joe Gallardo Jr 31, Haji Wright 71) at San Pedro Sula;
Honduras 1 (Foslyn Grant 50), Cuba 1 (Ray Charles Herrera 78) at San Pedro Sula.