Sport Minister Brent Sancho has made his opening gambit in the Government's new relationship with the Trinidad and Tobago Football Association (TTFA) by setting the football body an ultimatum in presenting its accounts for inspection as well as taking a more hands-on approach in State-funded international matches.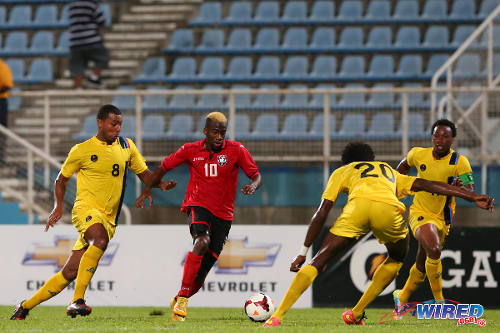 The most immediate test of the fledgling relationship will come on Friday March 27 when the Senior National Men's team host Panama at the Hasely Crawford Stadium in Port of Spain.
The Sport Ministry has agreed to fund the international warm-up game, which is part of the team's 2015 Gold Cup preparations. But there is a catch.
Sancho wants the TTFA to agree to a double-header that gives the Senior National Women's Team an opportunity to be involved as well. And the Sport Ministry wants the football body to agree to give 50 percent of gate receipts to players and staff for match fees and stipends.
Sancho, who started all three games for Trinidad and Tobago at the Germany 2006 World Cup, told Wired868 that he was concerned about the stagnation of the "Women Warriors" who were just minutes away from a historic Canada 2015 World Cup place before a 1-0 FIFA Play Off defeat to Ecuador last December.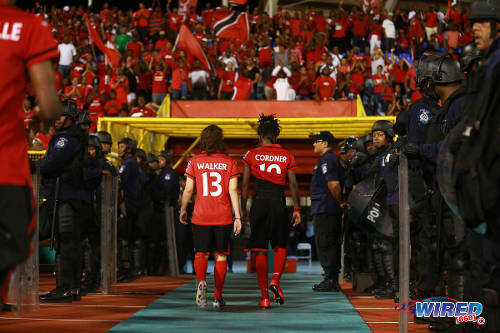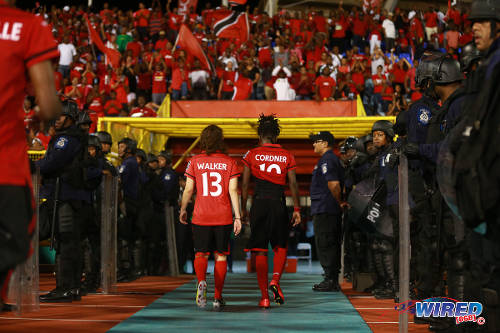 "I think it is a travesty to know that these girls have not kicked a ball since the Ecuador game," said Sancho. "Some of these girls can play in the next World Cup (campaign) because of their age; and it will be a travesty if we wait until another Ecuador game to start funding this team.
"They are not training and there is no program is existence. We want to assist."
The fledgling Sport Minister said his body will look through the list of nations that have sporting memorandum of understandings with Trinidad and Tobago and then attempt to negotiate through the relevant State bodies to get the W/Warriors a sparring partner.
Sancho said the TTFA, once it agrees, will be party to the talks. At present, the women's friendly is described as "tentative" due to the logistics of the affair.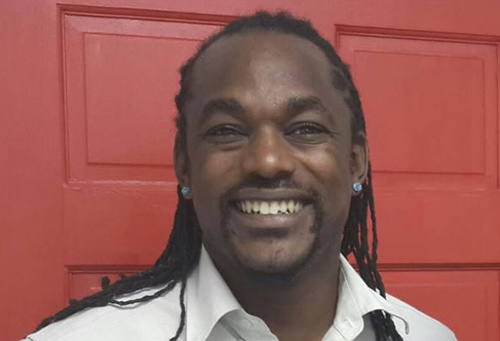 More eye opening is Sancho's plan to launch a three-month long women's professional league, which will be run by the Ministry of Sport and should kick off in May 2015.
The Sport Minister did not reveal the proposed cost for the project, which would merge with the current Women's League Football (WOLF), or a minimum wage for players. But he estimated that it would cost between TT$500,000 to TT$700,000 a year to run a "franchise", which is inclusive of salaries, running costs and promotions. (Click HERE to read more).
Unsurprisingly, there are doubts within the women's football fraternity about the feasibility of starting a professional league in less than four months,
And the TTFA may be even less enthused with the Sport Ministry's new insistence that it be shown match contracts for games that it subsidises. Sancho also wants the Ministry to be part of a joint operation at the gates for matches and retain half of the football body's revenue to pay the "Soca Warriors" players and coaches.
In June 2014, the Government spent $2.1 million for an international friendly between the "Soca Warriors" and Argentina in Buenos Aires. However, at least $400,000 of taxpayers' dollars vanished under a still unexplained line item called a "TTFA licensing fee."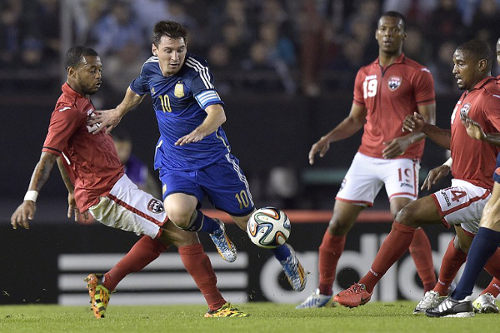 TTFA marketing officer Darren Millien was accused of improperly diverting the money although the matter is now supposedly under investigation.
And, in December 2014, the Government dipped into the Treasury again to pay the national footballers for owed match fees, which included payments for their South American tour.
Sancho believes his new proposal would help to avoid a repeat of such scandals and situations where taxpayers fund international games and pay players while the football body keeps all the profit.
"Match contracts will have to be part and parcel of our agreements," Sancho told Wired868. "We are mindful of the fact that we are spending lots of taxpayers dollars and we have to account for it…
"We are looking into the possibility of gate sharing where half of the gates will go back to players' stipends and coaches' stipends and players' match fees and coaches' match fees.
"They haven't said they accept it yet but it is a sponsorship agreement and this is what we want."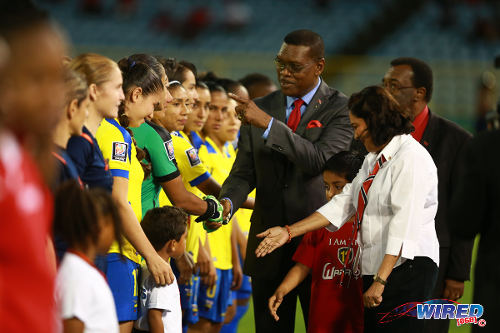 The Sport Ministry and TTFA should meet again on Friday March 6 to discuss this and other relevant matters.
Notably, the gate receipts eyed by the Sport Ministry will be used to pay current players and coaches but not past ones. Sancho, who wants a joint operations between the two bodies at the gates for matches subsidised by the Government, said the TTFA must pay its own debts.
"We have heard from (TTFA general secretary Sheldon) Phillips that they have plans to come out from their debt and move things forward," said Sancho. "We would like to see those plans (but) it is something that lies with the TTFA and they will have to figure out how to pay their debts.
"And it is not just them, there are other sporting organisations that seem to rack up debts. As the old folks say, they seem to have champagne taste with beer money and they have to stop these high living lifestyles and come to reality.
"That is the response I am looking for from organisations. They have to now live in reality and not try to live way beyond their means."
The irony is that Sancho is one of 13 World Cup 2006 players who benefited from Prime Minister Kamla Persad-Bissessar's decision to underwrite a TTFA debt to them in June 2014. The Government payment was made without prejudice to the 2006 Warriors' case against the TTFA, which, arguably, allows the players to go on with their lawsuit against the football body.
"I have taken up a post to represent the people of Trinidad and Tobago," said Sancho, "so I have to respect that post and recuse myself from being part and parcel of anything to do with the (2006 World Cup bonus) case."
TTFA president Raymond Tim Kee, who is also the Port of Spain Mayor and PNM Treasurer, was a senior vice-president before, during and after the 2006 World Cup and openly derided Sancho's stance on the dispute in the past.
Sancho admitted that the two have not met since he became Sport Minister but insisted it has not affected his relationship with the football body.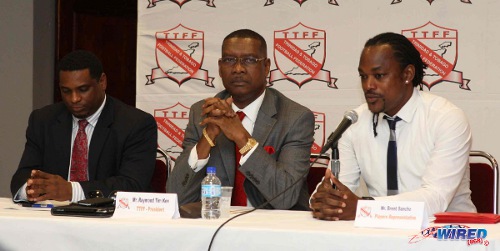 "I have met (TTFA officials) Sheldon Phillips and William Wallace but not Tim Kee," said the Sport Minister. "He must be a busy man… I have met all the (sporting) presidents except Raymond Tim Kee but I've been most generous with football.
"We are working feverishly to get them that parcel of land so they can get their Goal project and we are also assisting them with both their World Cup and Cup (preparations)."
Sancho told Wired868 that he gave the TTFA a March deadline to present its accounts to the Ministry of Sport so the Government can understand the financial health of a body that essentially survives on State funds.
"We want to see their full detailed accounts," said Sancho, "and we are aware of the funding given to them by FIFA and maybe Concacaf as well. So we expect to see that as a line item in their accounts and we want to know what they have planned for it.
"We are not going to tell them how to spend their money. That's for sure. That is not my business. But as long as they show a certain amount of transparency and accountability, like every other sporting organisation, they will have no problem with me."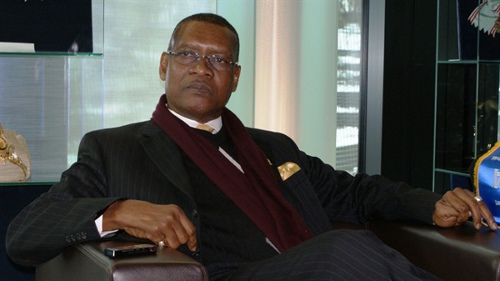 But, due to his role in a legal financial matter against the TTFA, did Sancho feel—despite his vow to recuse himself—there was a potential conflict of interest in his access to the football body's accounting books?
"I won't say it is a conflict of interest," said Sancho. "I think it just gives me a better understanding, than any other Sport Minister who sat in this chair, of accounts and financing as it relates to football because obviously that is the sport that I have come from.
"The reason we are asking for the accounts is because it is part of of our policy for all sporting bodies. So I have an obligation to the Ministry and the general public to do my job. I won't be passing information on to anybody but I am not going to hand out funds without disclosure."
Editor's Note: Wired868 will publish the first part of an extensive and exclusive interview with Sport Minister Brent Sancho on Friday March 6.