Last week, a 62-year-old woman decided to go to an all-inclusive party after work. That grandmother also turned out to be the Prime Minister of Trinidad and Tobago.
Cue pandemonium on Faceboook.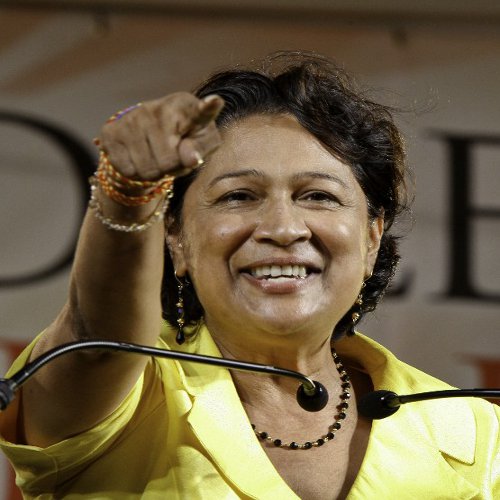 According to who you listened to, Kamla Persad-Bissessar should have been: at work trying to raise the price of oil by concentrating really hard, out trying to catch murderers, flogging errant Cabinet members including herself or at least doing something considerably less fun like listening to old Suruj Rambachan or Winston Dookeran speeches.
And, at this time, Mr Live Wire feels it necessary to make a public service announcement to the tens of thousands of Trinidad and Tobago citizens who are in danger of rising blood pressure in this general election year:
Chill to $%@$ out, people!
Yes, the Prime Minister was dressed like the Wicked Witch of the East in The Wizard of Oz at a fete last week. And, yes, her presence there offered no ostensible benefit to the public.
But Live Wire would like to remind readers that, despite the salacious stories of nipple tweaking, crotch grabbing and breast fondling, the present Cabinet is much less harmful to the national good when they are on their private time.
If Anand Ramlogan and Herbert Volney were out grooving on Independence Day night in 2012, for instance, we might never have had the scandal of Section 34.
The People's Partnership government has already set a new record for how many blunders and scandals can be committed in one term. Persad-Bissessar's motley crew is not so much the Usain Bolt of mismanagement as it is the Ben Johnson of corrupt governance.
However, when people are frothing at the mouth because a group of mostly geeky, middle-aged Trinis decide to spend a few hours at an all-inclusive fete in the midst of the Carnival season, you know it is time to advise readers to pace themselves.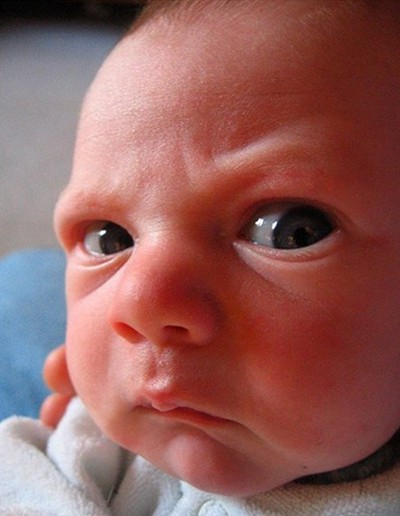 So Mr Live Wire has drawn up some warning signs to look out for. You know that you're too politically wound up when:
A bully called your little popo names in school and you demand the resignation of the Minister of Education;
The computer repairman found spyware on your laptop and you're convinced Anand snuck into your house and planted it himself;
You stopped wearing your Brazil football jersey because it's yellow;
You're peeping to see how much a Minister drinking at a fete but you can barely see straight since you overtook 'tipsy' about eight drinks ago;
Your favourite superhero is no longer Spiderman;
You think Trotters should name a sandwich after Gary Griffith;
You get symptoms for road rage whenever you read a Facebook post from Ian Gooding or Kenroy Ambris;
You sneak into UNC chat rooms hoping to discover their new plans to safeguard Ish and Steve;
You're convinced the Government has put a hit out on your life because you know too much;
You believe Roodal Moonilal is an evil genius, or a genius of any kind;
You think Brent Sancho scored an own goal at the 2006 World Cup because the PP wanted him to embarrass Jack Warner and the then PNM Government;
You've started drawing up a list of Ministerial candidates for Keith Rowley;
You think Patrick Manning is a sage because as political leader he said the head of the other party is awful;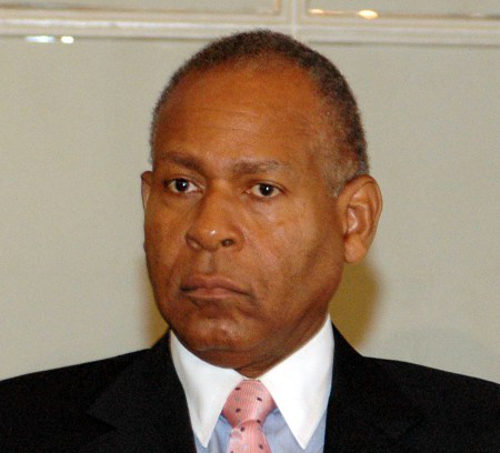 You've started brushing your teeth with the tap running because a Minister said to conserve water;
You think the rest of the world gets alerts about Trinidad and Tobago's politics and you're too embarrassed to travel;
You refuse to order goat roti;
You're convinced that the Government will try to make every month 361 days long this year;
You think Glenn Ramadharsingh intentionally groped a flight attendant to distract you from something much more sinister behind the scenes;
You're suspicious of George Bovell III;
You're convinced that Kamla sabotaged oil prices and you're just trying to figure out why;
At the same time, you're afraid oil prices rise because you think it will play right into the Government's hands;
You think everyone on the other side is a racist, fanatical, party loyalist and you try to counteract that by encouraging all your friends to vote for the party of your race no matter what—and you don't see the irony…
Let's dismantle corrupt governance but not each other in 2015!