The Trinidad and Tobago National Under-20 football team must find a pathway through Panama tomorrow to get to the New Zealand 2015 FIFA Under-20 World Cup.
The young "Soca Warriors" face Panama at 3 pm (4 pm TT) tomorrow at the Catherine Hall Stadium, Montego Bay in the first of three intriguing CONCACAF Under-20 Championship Group A matches.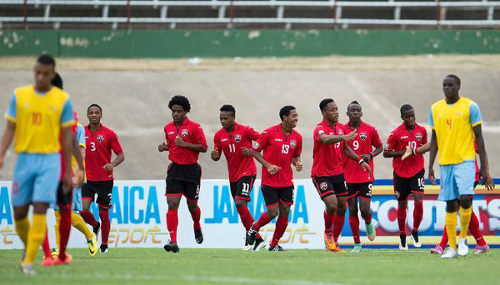 A 2-2 opening draw against Jamaica and 2-0 loss to Guatemala, on either side of a 5-1 rout of Aruba, have left Trinidad and Tobago needing a result against the group's best team and CONCACAF's rising force, Panama, to have any real chance of progress.
Trinidad and Tobago head coach Derek King concedes that it is a tall order but he believes his charges can pull it off.
For the first time though, the Warriors, who dominated possession in all three group matches so far, expect to be forced to play off the back foot.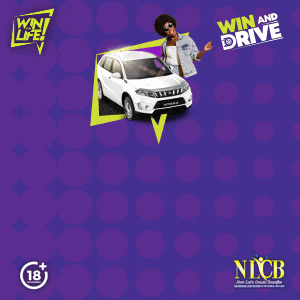 "We taking a very cautious approach because Panama is a solid team and one of the better teams we will be playing against," King told Wired868. "They are well organised and very athletic but they are beatable. So we are going out there to keep our shape and discipline and more or less play on the counter. The chances we get we will have to put them away.
"The most important thing is, to have a chance of qualifying, we must have a positive result tomorrow. We cannot lose."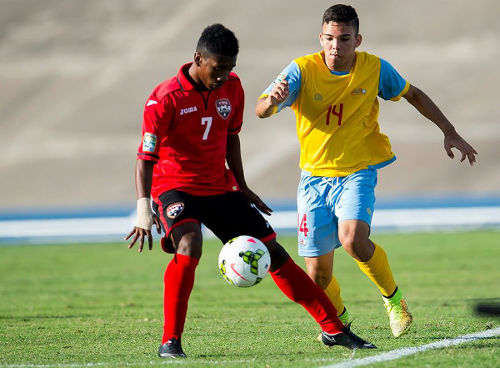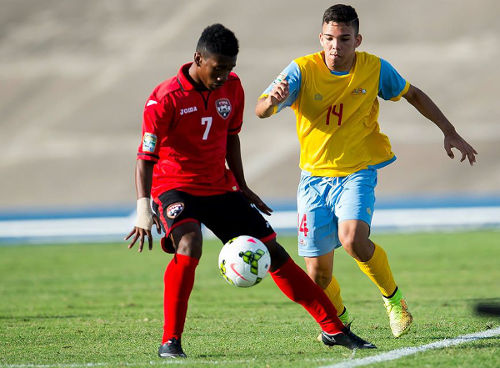 Only the Aruba contingent is eliminated at this point. Should host nation Jamaica defeat the United States at 8 pm local time tomorrow, the "Reggae Boyz" can get to seven points and maybe into the next stage once they defeat Aruba, their final group opponent, by four clear goals on Wednesday.
Team Guatemala is expected to beat Aruba tomorrow, which would take the Central American team to 10 points. The two face off at 5.30 pm local time.
It means anything less than a win for Panama against T&T will force the Group A favourites into a must win situation in their final group match against Guatemala if they are to qualify directly for the Under-20 World Cup.
Only the group winners are assured of a spot in the New Zealand tournament. The second and third place teams from either group must enter a four-team play off to fight for the two remaining qualifying spots.
And that brings us to the United States and Trinidad and Tobago.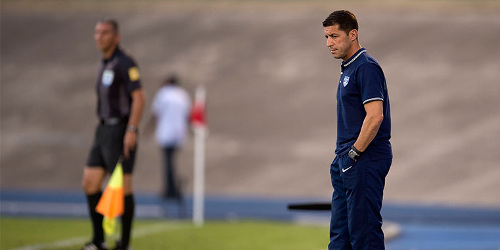 The United States is favoured to defeat Jamaica tomorrow, which would take the "Yankees" to seven points and three clear of the Warriors. USA and T&T face off on Wednesday evening from 5.30 pm (6.30 pm TT time) in Montego Bay.
A draw between Jamaica and USA tomorrow would still leave T&T needing a win in its final group match on Wednesday. But it is the only result that could keep the Warriors alive whether they get a point against Panama or not.
Okay, calculators down. Now, it is time for the young Warriors to do something really special.
King might be without playmaker Duane Muckette and midfield hustler Kevon Goddard who are both injury concerns today. Muckette has a sore hamstring while Goddard took a knock on his ankle.
King, who has already used 17 of his 20-man squad in Jamaica, was tight-lipped about any possible changes for tomorrow's crucial clash. However, there was a suggestion at the team's session that former St Augustine Secondary standout Ricardo John, who now represents Virginia Tech in the United States, could play a vital role.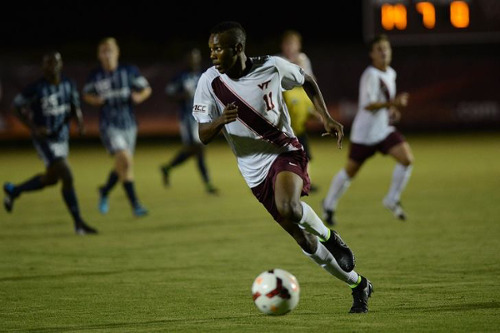 The tall, quick striker featured off the bench in Trinidad and Tobago's opening draw against Jamaica and his 20-minute cameo then represents the sum total of his international experience. This statistic owes much to the fact that the Warriors were unable to get a single international practice game before the CONCACAF tournament.
But John might have a big job to do tomorrow between Panama's two fast, muscular central defenders. Kadeem Corbin, who started all three CONCACAF games upfront, might move to the "number ten" role which has not been convincingly filled thus far in the competition.
Muckette showed good skill and vision as playmaker but lacked the legs to get close to his striker while Jabari Mitchell, the 2014 SSFL Player of the Year, has not been at his sharpest and St Anthony's College playmaker Matthew Woo Ling only featured once as a second half substitute against Aruba.
Rather than stick to a script that has not worked so far, King seems set to "move the knobs around" as he refers to squad.
Despite seven goals in its first two matches, the Warriors routinely failed to maximise their time in the final third against Guatemala. It leaves King in a paradoxical situation where he needs his team to improve defensively and offensively at the same time.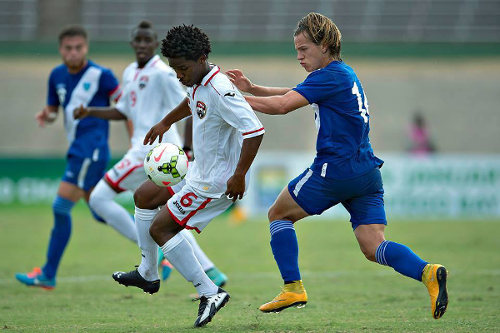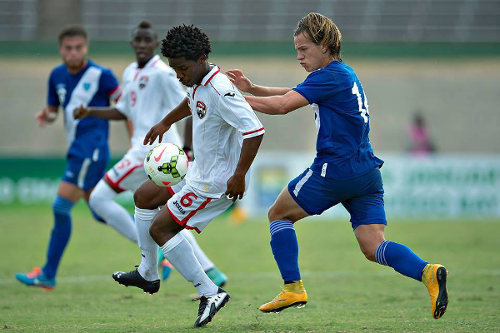 "Our problem so far has been goal scoring," said King. "We have been working on that and watching our games over and over… Panama is one of the best teams in the tournament and we know we have to pick our opportunities.
"They are very organised, disciplined, athletic (and) they score goals. They have some quality players in their front four."
Almost certainly, the Warriors will go no further without a result against Panama tomorrow. King said his squad is ready.
"I think the guys have a positive spirit," he said. "It is a very important game for us and they are eager to go. Other than Muckette and Goddard, everyone else is fit and the camp and staff is positive about what we have to do."
From 4 pm tomorrow, it will be time for team captain Shannon Gomez and his troops to walk the talk.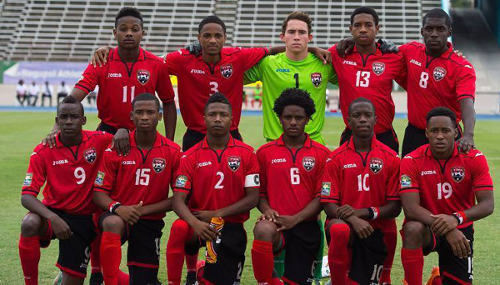 (Trinidad and Tobago national under-20 team)
Goalkeepers: Johan Welch (Houston Dynamo Juniors), Javon Sample (Central FC);
Defenders: Shannon Gomez, Martieon Watson, Maurice Ford (all W Connection), Brendon Creed (Temple University), Leland Archer (College of Charleston), Jesus Perez (North East Stars);
Holding midfielders: Neveal Hackshaw (North East Stars), Kevon Goddard (Central FC), Akeem Humphrey (Club Sando), Matthew Woo Ling (St Anthony's College);
Attacking Midfielders: Aikim Andrews, Akeem Garcia, Jabari Mitchell (all W Connection),Duane Muckette (University of South Florida), Levi Garcia (Shiva Boys HC), Kishun Seecharan (Club Sando);
Forwards: Kadeem Corbin (St Ann's Rangers), Ricardo John (Virginia Tech).
(Technical Staff)
Derek King (head coach), Hutson Charles (assistant coach), Michael Maurice (goalkeeper coach), Stephen Hart (technical advisor), Douglas Archer (manager), Wayne Cunningham(assistant manager), Michael Taylor (physio), Saron Joseph (trainer), Michael Williams (equipment manager).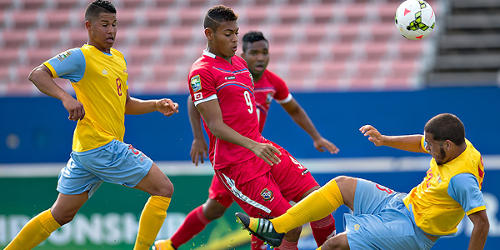 CONCACAF U-20
Group A fixtures
(Sunday  January 18)
Panama vs Trinidad and Tobago, 4 pm, Catherine Hall Stadium, Montego Bay;
Guatemala vs Aruba, 6.30 pm, Catherine Hall Stadium, Montego Bay;
Jamaica vs United States, 9 pm, Catherine Hall Stadium, Montego Bay;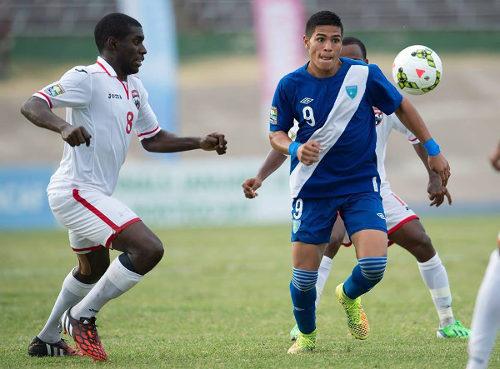 Group A results
(Wednesday January 14)
Guatemala 2 (Martieon Watson OG 24, Hugo Portillo 87), Trinidad & Tobago 0 at National Stadium, Kingston;
United States 8 (Romain Gall 16, 23, 32, Bradford Jamieson IV 18, 48, Thomas Thompson 26, Emerson Hyndman 30, Amando Moreno 84),  Aruba 0 at National Stadium, Kingston;
Jamaica 0, Panama 2 (Edson Samms 56, Ismael Diaz 86) at National Stadium, Kingston.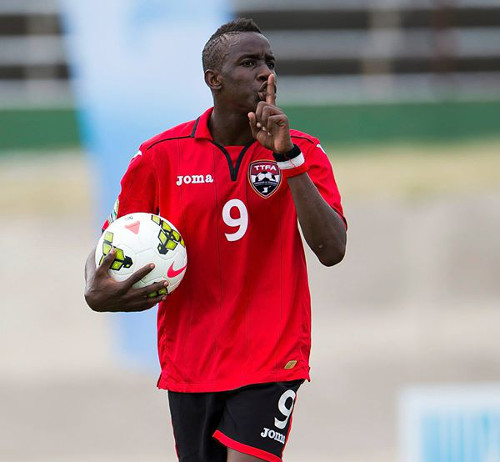 (Sunday Jan 11)
Trinidad and Tobago 5 (Jabari Mitchell 3, 78 pen, Aikim Andrews 15, Kadeem Corbin 28 pen, Duane Muckette 58), Aruba 1 (Duncan Homoet 90) at Kingston;
Panama 1 (Carlos Small 78), United States 0 at Kingston;
Jamaica 0, Guatemala 1 (Steven Robles 27) at Kingston;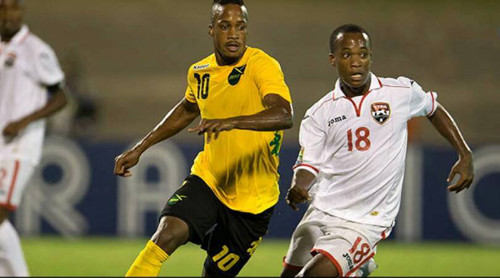 (Friday January 9)
Jamaica 2 (Donja Smith 67, Junior Flemmings 90+3), Trinidad and Tobago 2 (Aikim Andrews 6, Kadeem Corbin 15)
United States 1 (Cameron Carter-Vickers), Guatemala 1 (Jose Ruiz)
Panama 4 (Ismael Diaz 19, 50, Ervin Zorilla 30, Edson Samms 36), Aruba 0