After the call for employment from Trinidad and Tobago national senior women's team football captain, Maylee Attin-Johnson, I had to comment; because it's an area that I have always felt was a grave injustice to national athletes.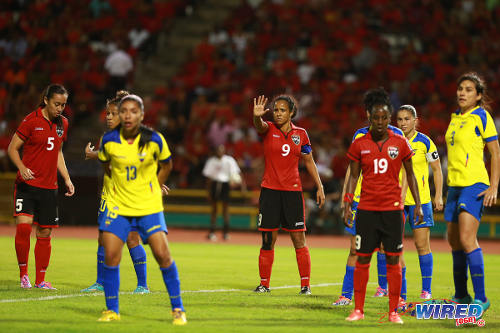 It is safe to say that many national athletes from different sporting disciplines have the same problem. As an ex-national hockey player, I understand the general sacrifices and commitment of the players.
While some people are asleep, most national athletes are up training to excel in his/her sport. After training they go to school and complete assignments or work an 8-4 job before returning to train again in the evening.
Yes, it is a choice they have made. But here is why they should be treated differently.
I made that choice. I got a field hockey scholarship and attended UMass (the University of Massachusetts) in the United States where I got my Bachelor's degree in Sport Management before I did a MBA in Business Administration at Temple University and returned home.
I decided not to represent my country for my eight years at UMass so that I could focus on not only my studies but also NCAA competition. I also initially choose not to play for Trinidad and Tobago when I returned so I could concentrate on my career.
However, a change in jobs opened a window for me to return to the national team and, in my latter years as a player, I went on to play at the Commonwealth Games, Pan-Am Games, CAC games and qualify for a 2003 Indoor World Cup in Germany.
It was not easy though because there were many times when my responsibilities for my country clashed with my full-time job. After the World Indoor Games in Leipzig I quit and continued on my career path.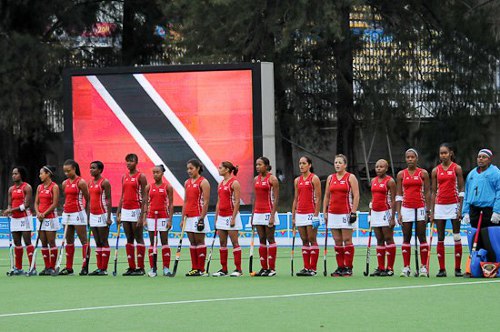 There are many athletes who gave up their sporting duties for their career, which adversely affects the national team. But why should they have to choose?
Being a national athlete is a job and it is not easy to have two jobs at the same time. Wikipedia defines a job as an activity, often regular, and often performed in exchange for payment and any activity that requires mental or physical effort is work. By that definition we can conclude that all national athletes are working for their country; and most without pay.
When national players excel, the entire country benefits from the exposure and international recognition, which can lead to financial gain through tourism or sales for local companies who sell products overseas.
Brian Lara, George Bovell III, Ato Boldon, Keshorn Walcott and Dwight Yorke as well as our national football hockey, cycling, rugby, swimming, cricket and other sporting teams have, at one time or another, all brought positive recognition and marketed our tiny islands. Just like, more recently, the Ministry of Tourism used an exhibition football game against Argentina game to promote Trinidad and Tobago.
National players benefit from exposure and recognition in competing abroad; but they receive little to no financial gains. Why the imbalance? What are the reasons for not paying national athletes or ensuring that they are gainfully employed?
The imbalance occurs because there is rarely any recognition of the players' value to their country.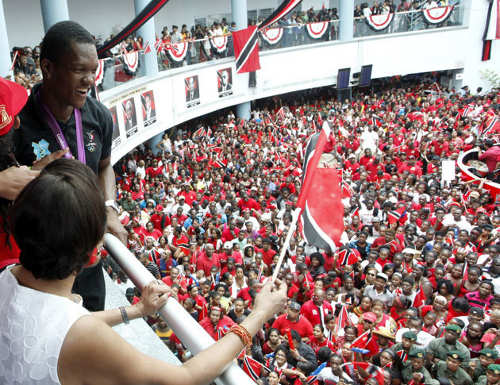 There is also the need for policies to ensure consistent performances from our teams and players. Consistency is defined as steadfast adherence to the same principles, course or form, which is needed in developing an athlete or team.
In my opinion, to ensure consistency in any athlete's development, there needs to a balance of physical health, knowledge building, financial and family/love support. Should there be an imbalance of any of the four highlighted elements, inconsistency in performance will be the result.
In this blog, I am focusing on financial support, in the form of compensation or employment.
The Trinidad and Tobago government and National Governing Bodies (NGB) need to develop policies to ensure all national athletes are compensated for their services to country. We all recognize the value of a performing team and athletes. Therefore, we need to create a balanced environment through policies, which will support national athletes.
Being a national player is not a part-time affair, it is a full-time job and everyone else gets paid in their respective job. Athletes are required to train three to five days a weeks for two to three hours per session. We cannot seriously treat those athletes the same as everyone else in the workforce in terms of compensation and time off.
If we want our athletes to succeed, we either have to pay them to play or find jobs that would fit into their schedules. Without that, we are fooling ourselves and taking advantage of our national athletes.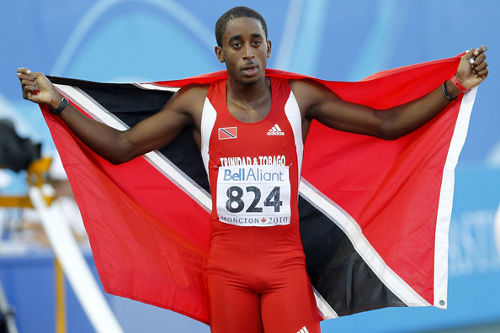 There are several government ministries with diverse employment opportunities that can benefit our national athletes. I suggest creating a job agency for them, which will assist in finding our athletes jobs based on their qualifications in an environment which will support their schedule.
I am not an advocate for mediocrity or entitlement. I am an advocate for excellence; and to excel requires balance.
You will note that I did not highlight the role NGBs should play in looking after athletes. That is another topic.