Trinidad and Tobago national football team captain Kenwyne Jones confirmed that the "Soca Warriors" will do everything in their power to be crowned Caribbean champions tonight when they face host Jamaica from 9 pm (TT time) in the 2014 regional final in Montego Bay.
However, Jones described the situation between the players and the governing body as "dire" and said that, although the Warriors qualified for the 2015 CONCACAF Gold Cup and shot up the FIFA rankings, the future looks bleak due the off-field issues.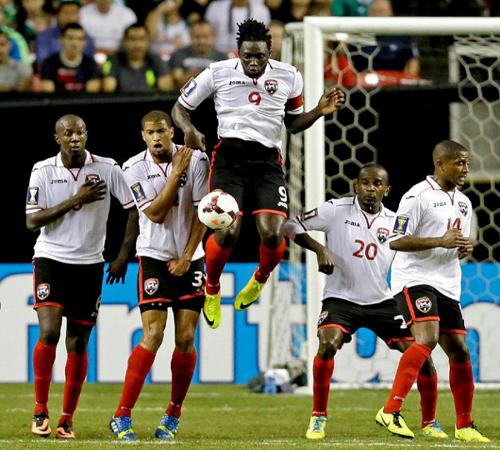 "I think we were in a dire situation," Jones told the TTFA Media. "As far as the team is concerned we had some discussions yesterday and we are all up for playing the game. We are definitely going to play tonight because I think for us as a team and a staff, it could be the first thing we win for Trinidad and Tobago and we want to achieve that.
"On the other hand, we're not pleased with the situation regarding outstanding salaries for players and staff and it doesn't spell anything good going forward for Trinidad and Tobago football."
TTFA president Raymond Tim Kee, who is also the Port of Spain Mayor and PNM Treasurer, is understood to have already left for Jamaica to watch the Caribbean finals live.

It is uncertain whether Tim Kee will greet the squad in front of the television cameras before kick off tonight. But the Warriors captain, who contemplated boycotting the finals due to owed match fees and salaries, insisted that change is needed within the football body.
"We've had this going on for too long with players battling for stuff and not being sure of payments being made and it happens (now) before an important game," said the Cardiff City forward. "I think going forward we need changes in various departments. We need to also go strong with the players association
"We had a meeting yesterday I tried to extend a good feel to the camp for the work they have been doing for the eight or nine months. We've made good strides and progress and we want to continue on the good form we have had and rightly so we want to go out and give the one hundred percent that we've always done for Trinidad and Tobago."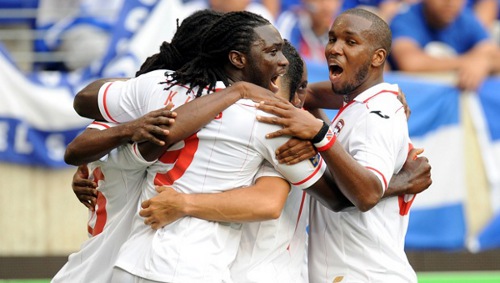 Jones is encouraged by the constitutional reform process though, which is being undertaken by a TFFA-appointed committee and with FIFA's input. And he is hopeful that it leads to fresh blood within the football body.
"For far too long we have had the same generation of people running the football association and now we should have fresh young minds involved," said Jones.  "I hope it moves in a positive direction and constitutional reform does come for the benefit of football in Trinidad and Tobago."