Sex-mail 101: When you send photographs of yourself in your birthday suit and the recipient does not offer to blow out the candles, chances are you not going to finish that particular race.
On 6 March 2010, Australian Senator Nova Peris allegedly sent ex-Trinidad and Tobago Olympic star Ato Boldon a nude photo to show what else could be on the agenda for his trip "Down Under" to help prepare that country's athletes for the London 2012 Olympics.
Peris, a former Olympian herself and one of Australia's  "most decorated indigenous athletes", was an ambassador for Athletics Australia and a communication officer with the Australian Institute of Aboriginal & Torres Strait Islander Studies at the time. But, from photographic evidence, she had not aged as well as the Trini former track star.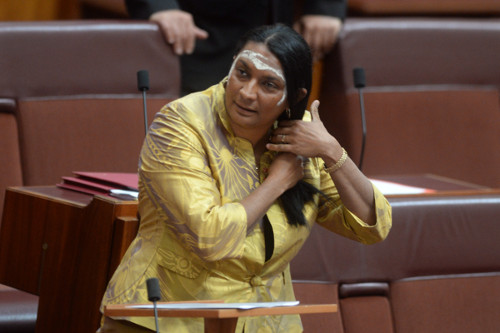 Boldon supposedly responded: "Ohh ok lol."
Trinidad and Tobago cricket legend, Brian Lara, once told Australian wicket keeper Ian Healy that he was not welcomed in the West Indies dressing room after the latter's display of unsporting behaviour.
Boldon was much more gracious in his reply to Peris. But was it that different?
In another email, published in the Australia's NT News, Peris said she was so consumed by thoughts of Boldon that she forgot about her nine-year wedding anniversary. She asked if she should share her daydreams with her husband.
Boldon replied: "What an awful wife you are lol…" before politely suggesting that was not a good idea. And, just to be sure that he was not going to be the one screwed in this Aussie adventure, he insisted on being paid for his visit in advance
So did Peris ever have her "Ato Tea Party?" Or, in her words, did she get that "Tim Tam" affair?
Tim Tam, incidentally, is an Australian biscuit that has two layers of chocolate with a light chocolate cream filling. Peris is of mixed heritage and identified herself as "black" and an Aborigine.
It sounded like a pick-up line from "Roots."
In the end, NT News never found any evidence of sex in its supposed sex scandal. This race was less "photo-finish" and more "photo-and-it-was-finished." Steups. Mr Live Wire felt like he ordered a pastelle but got served an empty fig leaf.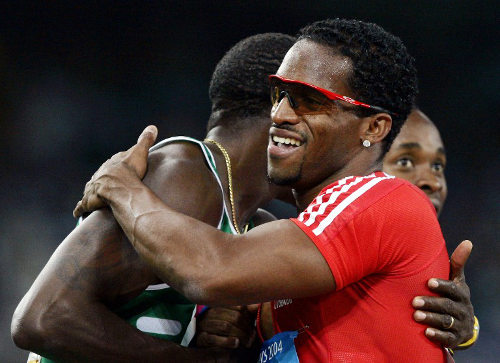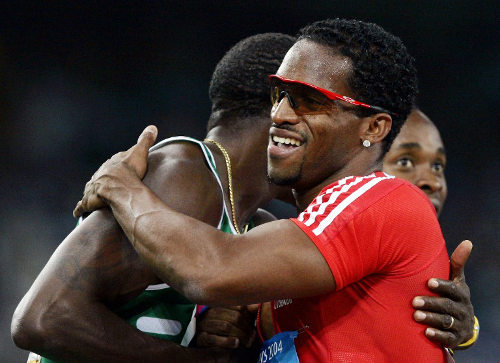 "During his trip Mr Boldon promoted athletics, attended and promoted specific events and conducted clinics for young Indigenous athletes," said Peris, who is now re-married. "Other organisations, including the West Australian Government, supported some events during the visit. I understand Athletics Australia was pleased with the outcome of the visit.
"The highs and lows of my athletic career—and now political career—are public. The highs and lows of my private life are matters for me and my family."
So, to summarise, an Australian sport administrator arranged a standard fee for Boldon to help motivate athletes and taxpayers got what they paid for; while, behind the scenes, two consenting adults supposedly flirted.
If Australians are so easily titillated, maybe they should read up on the Trinidad and Tobago Cabinet in Wired868's "Good Morning" section. In this country, sex scandals always seem to involve harassed taxpayers who are perpetually bent over and never willing participants.
Mr Live Wire cannot confirm that Anil Roberts sprinted to his laptop to google "Ato sex scandal" this morning; only to let out a big "steups" five minutes later. Or that Glenn Ramadharsingh and Chandresh Sharma have been tweeting Boldon whole day for Peris' phone number.
Strangely enough, Ramadharsingh allegedly spelt Peris' name wrong.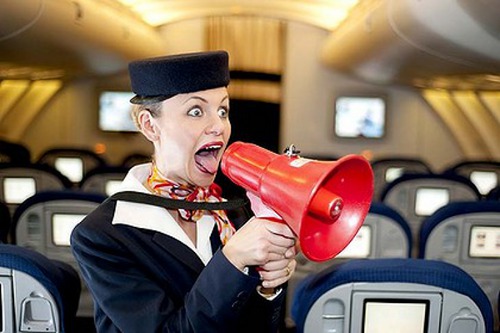 Ato Boldon's response via the social media:
Nova Peris is a former training partner of mine, and has been a friend for almost 20 years.
My last trip to Australia, almost five years ago, was for the purpose of holding several youth clinics, and it was a successful undertaking. The trip was co-organized by one of my now-deceased colleagues at Athletics Australia.
The article recently written by the Northern Territory News, includes gross fabrications.
I will be following the senator's lead, including, but not limited to, pursuing all legal action possible for this malicious misrepresentation of the details surrounding my presence in Australia in 2010.
Editor's Note: No planes were grounded, no stewardesses were harmed and no outside women were left unconscious in Grand Bazaar during the making of this Tim Tam scandal.