Trinidad and Tobago Football Federation (TTFF) president Raymond Tim Kee's election promise of a new dawn and an influx of funding from the private and public sector continues to sound hollow in the face of the football body's continuing financial crisis.
Do not bother phoning the TTFA to enquire about its health either. The football body's telephones were disconnected over a week ago due to non-payment while the office staff has not been paid for the last two months.
TTFA general secretary Sheldon Phillips admitted that the football body is still struggling but suggested that these issues will be addressed in a few days when the first tranche of a FIFA $4.8 million (US$750,000) cash injection becomes available.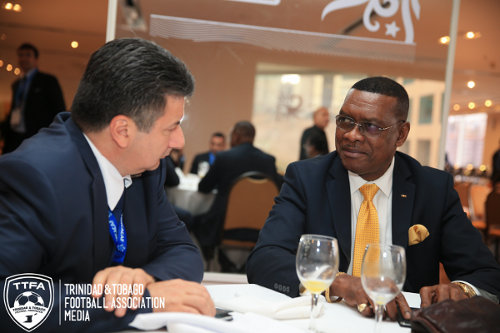 "Unfortunately, until we get our FIFA funding, we just have the basic functions of operating an office," Phillips told Wired868. "Our dues are not being paid and there are certainly some issues being addressed…
"Some of the funding we were promised from the corporate and public sector hasn't really come."

By Phillips' own calculations, the TTFA is at least $28 million in debt with the 2006 World Cup players, former head coach Russell Latapy and ex-technical director Anton Corneal among its more prominent debtors.
On 16 May 2014, the aggrieved "Soca Warriors" publicly vowed to initiate bankruptcy proceedings against the TTFA within 14 days. That deadline expired over a month ago and Phillips suggested the impending cash injection does not necessarily mean good news for the former World Cup players either.
Last year, the TTFA paid the Warriors from its annual FIFA $1.6 million (US$250,000) membership grant; but Phillips warned that this will not happen this time.
"There are significant strings on that money," said Phillips, "which is that it has to be spent on development such as youth programmes and regional associations and so on…
"Last time, we made a specific request (to FIFA) beforehand to use the money to pay players. But that (option) is not available to us this time.
"The needs of our regional associations and national teams are so great. And while we are talking to the players, we do have an association to run…"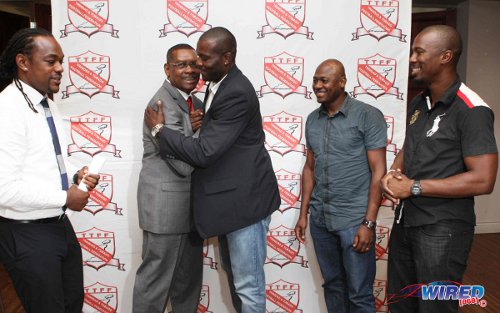 Phillips reiterated that the financial crisis facing the present TTFA executive is one it inherited; despite the fact that Tim Kee was a TTFA vice-president for over a decade before he temporarily left the body between 2010 and 2012.
The general secretary also made an apparent about-turn on whether the TTFA will try to recoup funds transferred from the football body to bank accounts controlled by its former special advisor and disgraced FIFA vice-president Jack Warner.
A TTFA release, on May 17, claimed that the football body would not try to recoup the funds since the matter was allegedly statute barred and a legal challenge would be too expensive and resource draining.
"The TTFA would also like to address other erroneous assertions attributed to the 2006 player case," stated the TTFA's May release, "namely the narrative that our organization has the ability to target past leaders and advisors of the former TTFF to recoup $100 million in funds accumulated during the 2006 World Cup campaign.
"Firstly, even if the TTFA was inclined to engage in an expensive and resource- draining legal battle to recover any amount of funds from the 2006 world cup campaign, the statute of limitations to engage in such an endeavor expired some time ago…"
Phillips' stance brought an immediate and sharp rebuke from the Warriors' attorney, Michael Townley, who countered that the TTFA was talking "nonsense."
"There is no statute of limitations on a claim on breach of trust which is what Warner has (allegedly) done," Townley told Wired868. "Warner was a quasi-trustee for the TTFA and he was supposedly taking their money and putting into his own accounts…
"The statute applies to cases under contract law or tort and negligence. If you take someone's money and don't give it back, you cannot just laugh and walk away a free man after four years.
"The TTFF claim is breach of trust/misfeasance and breach of duty by a shadow Director. These claims are not subject to time limits."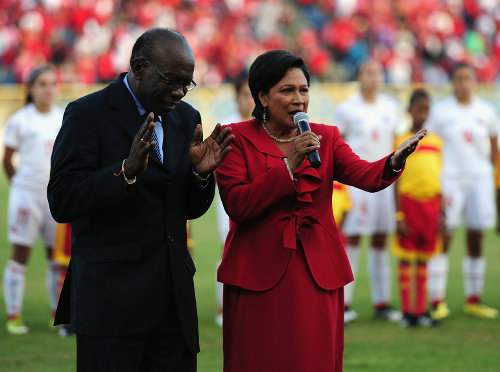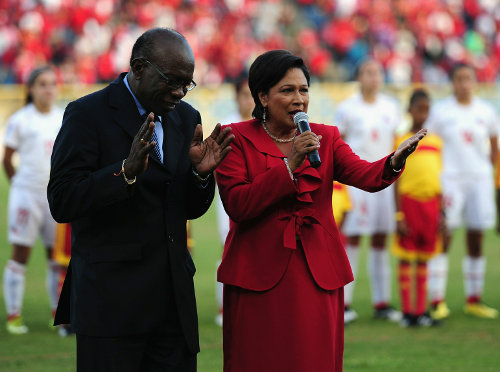 Today, Phillips countered his own release as he insisted that any suggestion the TTFA was not trying to recoup misappropriated funds was a media-fuelled inaccuracy. He claimed the football body hoped to recover State funds that were provided to the Warriors before the 2006 World Cup but subsequently misused.
"We are looking at State funds that were provided to the organisation during the build up to the World Cup," said Phillips.