Local football is bracing itself for another monumental clash as defending champion DIRECTV W Connection, and bitter Couva rival, Central FC, both booked their places in the 2014 Lucozade Sport Goal Shield final at the Ato Boldon Stadium on 25 April 2014.
Cue: excited looks by knowledgeable football fans, narrowed eyebrows by employees of both teams and, possible, a plea for UN peacekeeping officers by Pro League officials.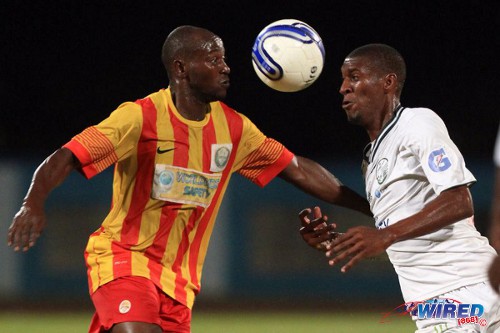 Words like: derby, feud and rivals are clichéd in football and often conjured up by marketing staff to sell tickets. Not in this case.
It is not just that Central coach Terry Fenwick and Connection coach Stuart Charles-Fevrier do not shake hands after the final whistle or the clubs don't exchange tidings of joy on Christmas Day. But that both clubs' efforts to disrupt the other seem to go well beyond their 90 minute contests with accusations of training ground sabotage, damaged property and slander via the social media.
There has never been anything like it in the Pro League.

Is it to the detriment of the local game? The hundreds of supporters who saw Connection and Central grind out a result in the TTFA FA Trophy final, First Citizens Cup semi-final and in their three League contests this season would answer emphatically: No!
There were two "derbies" last night too as Central got past North East Stars 2-0 and Connection edged out Point Fortin Civic 1-0. But these were as good natured as cousins playing all fours in comparison.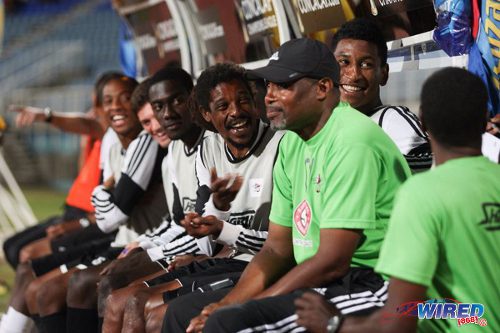 Fenwick and his former assistant coach Angus Eve, who now spearheads North East Stars, do not shake hands either. But theirs is a passive-aggressive spat and their contests are generally tense and dull.
In their eight prior meetings, Stars and Central scored exactly seven goals each with two wins apiece and four drawn matches after 90 minutes; although Stars slightly shave the head-to-head contest since they turned one of those stalemates into a penalty shootout win. No team had ever been won by more than a solitary goal.
Last night, Central maintained its remarkable current form with a 2-0 triumph, which was the ninth successive win for the "Couva Sharks."
It was not as straightforward as the scoreline might suggest, though.
A snaky run down the right flank and teasing Jason Marcano cross led to a fortunate opener in the 15th minute as 20-year-old forward Dwight Quintero stabbed the ball past Stars goalkeeper Cleon John and defender Aquil Selby hooked an attempted clearance over his own goal line.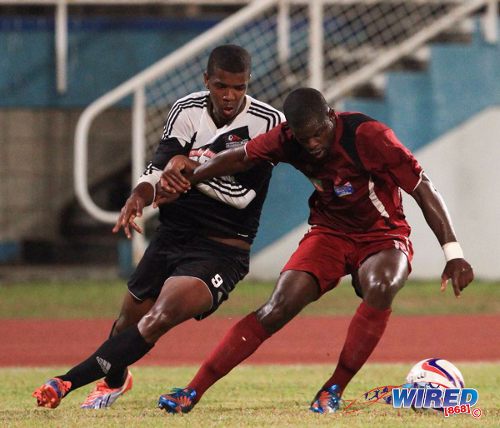 The following 50 minutes was largely uneventful until referee Gyasi McDonald awarded a debated free kick. Central utility player Jamal Jack argued that he got the ball but McDonald felt his aggressive clearance was dangerous to Stars midfielder Kennedy Hinkson.
The decision sparked a minor skirmish between the teams and, at the resumption, Stars playmaker Keron Cummings, who was excellent all night, clipped a stunning free kick that provoked an equally spectacular response from Central custodian Jan-Michael Williams.
Williams could do no better than push the effort on to his bar, though, and Stars striker Trevin Caesar ran on to the rebound only to hammer the loose ball off the bar as well.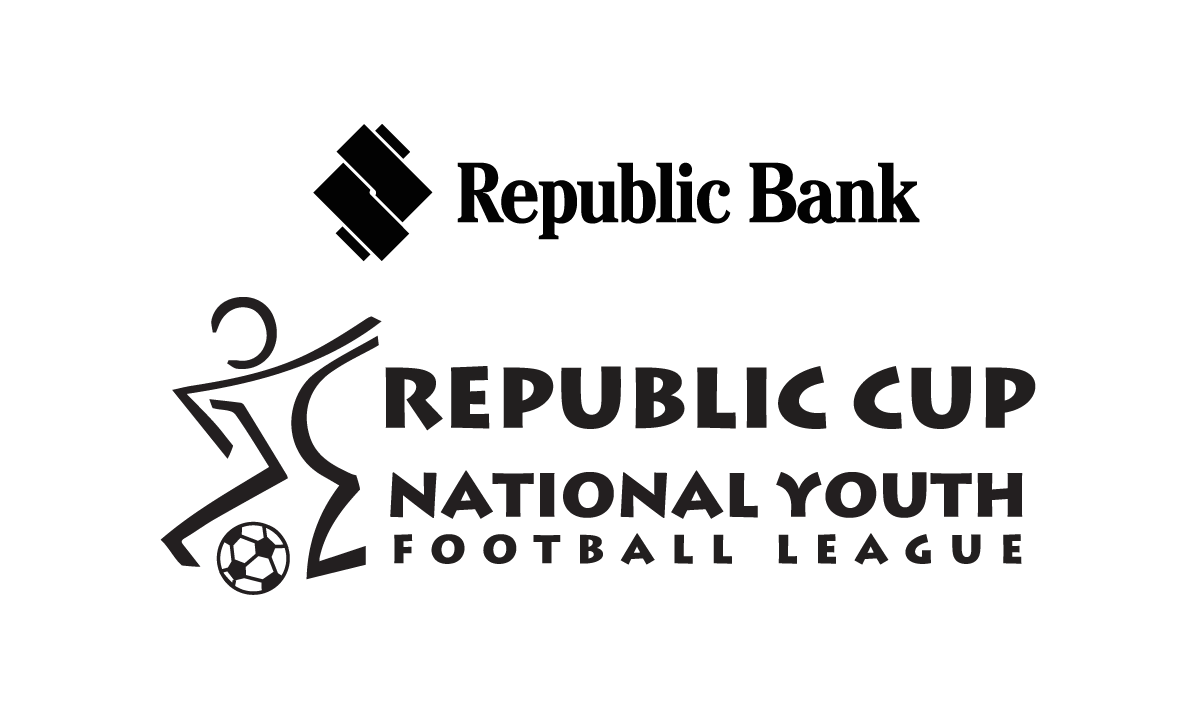 For the next 10 minutes, the Sharks looked to be beached as crosses and corners flew into their penalty area from all angles.
Williams was lucky to get a hand on a Neveal Hackshaw effort in the 71st minute while veteran Central substitute Marvin Oliver made a fine headed clearance from a goal-bound Hinkson flick in the 76th minute.
And, just as a Stars equaliser looked inevitable, Central took the game away from them.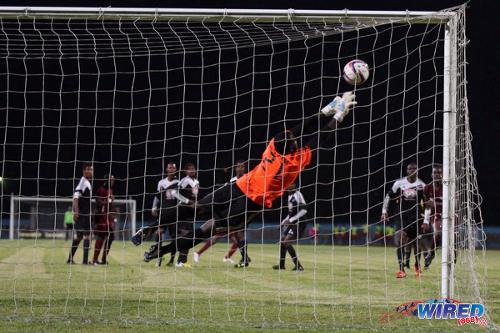 Combative midfield anchor Jeromie "Butters" Williams muscled the ball off another Central substitute, Willis Plaza, but then played a tame back pass towards John. Rundell Winchester, Central's final introduction off the bench, read the play and beat the Stars captain to the ball before producing a precise finish from a tight angle.
Stars could find no response to that.
In the second match of the Couva double header, there was another humbling outing for a promising young coach by his former mentor.
Like Central, Connection started with a weakened team that still had enough about it to hold off its opponent. Arguably, Civic did not itself any favours by again failing to get the most from its best player, Marcus Joseph.
Civic coach Reynold Carrington started Joseph, the league's joint top scorer, on the left side of a 4-5-1 system. Apart from his distance from goal whenever in possession, Joseph, who is predominantly left footed, was always on his weaker foot when he cut inside off the wing to search for goal.
And, before last night, Joseph spent much of previous weeks playing alone upfront with his back to goal and without a partner to help create space or tee the ball up for him to use his phenomenal shooting ability.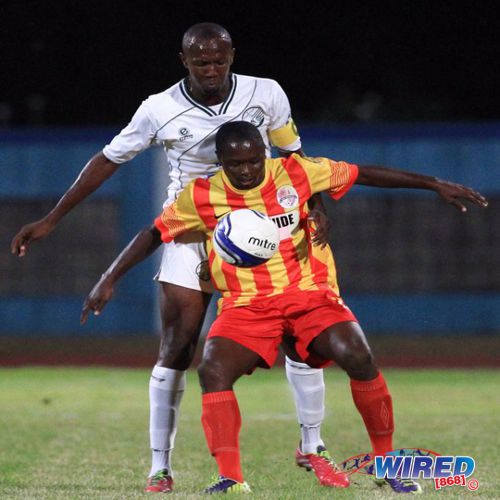 In short, whatever the benefits of a 4-5-1 system, it does not seem to suit Civic's most obvious offensive weapon.
Joseph did not get a shot on goal yesterday and Civic usually does not win when that happens.
Hashim Arcia got the game's solitary item in the 53rd minute with a fine horizontal volley at the far post after a Kurt Frederick corner kick. Six of Arcia's nine goals this season have come in the knock out competitions and Fenwick might want to keep an eye on the crafty, versatile attacker.
On the flanks, Connection is flying again too. Nineteen year old pint-sized Surinamese winger, Dimitrie Apai, needs no introduction to the Central defence after his stoppage time equaliser produced a memorable finish when the two teams clashed in January.
Last night, Apai almost scored a sensational individual effort with a mazy run that seemed to start in Price Plaza and ended with a rising strike that smashed off the underside of the Civic bar in stoppage time.
Connection winger Neil Benjamin Jr was the talk of the league for the first half of the season. But "Benjie" tends to run in a straight line. Apai goes all over the place like a two-year-old with a crayon.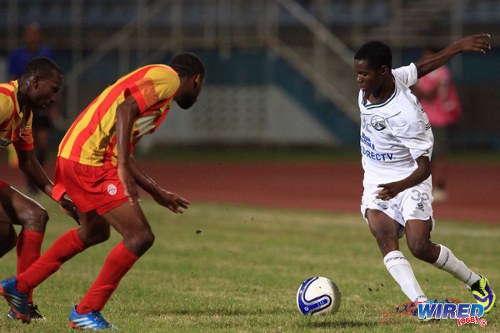 Central defender and schoolmaster Yohance Marshall has been warned.
At the other end, Central striker Willis Plaza has got the Midas touch and midfielders Ataullah Guerra and Oliver know just how to serve him.
On the touchline, Connection coaches Fevrier and assistant Earl Jean will play their "good cop, bad cop" routine on players and officials alike while Fenwick fights back with his piercing whistle and stream of blunt advice to any and everyone within range.
It should be a classic contest.
(Teams)
W Connection (4-2-1-3): 22.Aquelius Sylvester (GK); 25.Christian Viveros, 19.Joel Russell, 4.Daneil Cyrus (captain), 2.Kurt Frederick; 11.Tremain Paul, 40.Jomal Williams (3.Gerard Williams 67); 14.Hashim Arcia; 65.Neil Benjamin Jr (15.Mekeil Williams 85), 17.Jamal Clarence (10.Joevin Jones 64), 32.Dimitrie Apai.
Unused substitutes: 18.Julani Archibald (GK), 7.Silvio Spann, 13.Devaughn Elliot, 20.Stefano Rijssel.
Coach: Stuart Charles-Fevrier
Point Fortin Civic (4-1-4-1): 1.Marvin Phillip (GK) ; 2.Garyl Doldron, 5.Andre Ettienne (captain) (29.Kevin Rouse 73), 4.Weslie John, 17.Glen Sutton; 7.Nickcolson Thomas; 35.Kariym Balthazar, 14.Bevon Bass, 11.Andre Toussaint (33.Jamille Boatswain 73), 10.Marcus Joseph; 20.Sylvester Teesdale (18.Akeem Redhead 59).
Unused substitutes: 22.Akini Adams (GK), 6.Kelvin Modeste, 19.Andrei Pacheco, 27.Jade Bennett,
Coach: Reynold Carrington
Referee: Rodphin Harris
Lucozade Sport Goal Shield Semifinals
(Apr 11)
Central FC 2 (Dwight Quintero 15, Rundell Winchester 79), North East Stars 0 at Couva
W Connection 1 (Hashim Arcia 53), Point Fortin Civic 0 at Couva
Final
(Apr 25)
W Connection versus Central FC, Ato Boldon Stadium, Couva