Bottom placed Pro League club St Ann's Rangers parted ways with head coach Gilbert Bateau today—on the International Day of Happiness—and is set to finish the season with former boss Anthony Streete. 
Streete, who steered Club Sando to second place in the 2013/14 Super League, has accepted the job until the end of the season—after an arrangement between Rangers and Sando—but has vowed to then return to the San Fernando-based team, which has Pro League ambitions of his own.
Nonetheless, Streete told Wired868 that he is happy to help Rangers, although he was released by club chairman Richard Fakoory in 2012.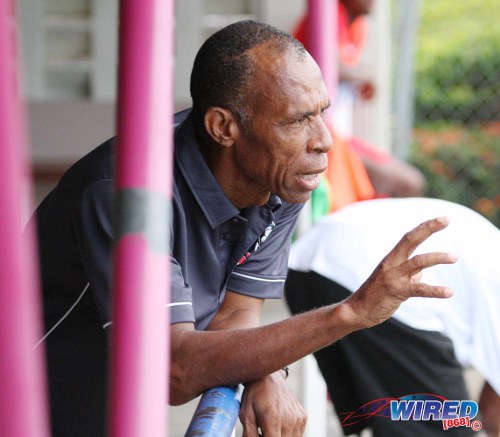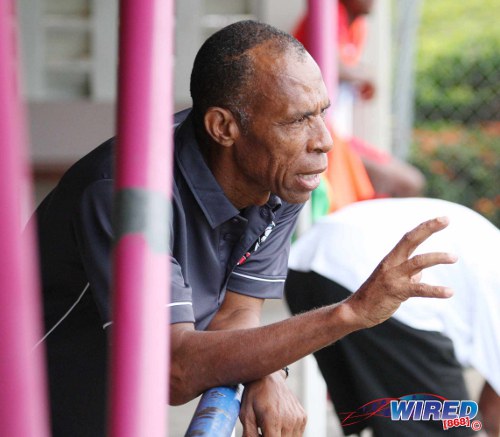 "They called and asked me if I could help them out a bit," said Streete. "So I spoke to my superiors and the permission was granted and it was finalised this morning…
"Rangers was never out of my heart because it is the first team I was officially the head coach of in the Pro League and for five years too. I always felt I would go back at some point even if it was at the end of my career."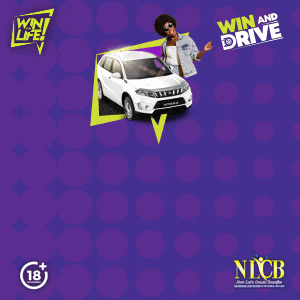 Fakoory explained that he sacked Streete, two years ago, because he wanted to try something different. After two coaches during that time frame, former World Youth Cup stand-out Dean Pacheco and Bateau, the Rangers owner decided that maybe Streete is the best available candidate after all.
"We weren't pleased with the results," said Fakoory. "I liked the discipline and Bateau's whole attitude towards football.
"But maybe we were not getting the right blend and we felt sometimes that players were being used out of position…"
Ironically, Fakoory's decision came a day after Rangers produced arguably its best performance of the year despite falling 2-1 to Point Fortin Civic at the Ato Boldon Stadium on Tuesday.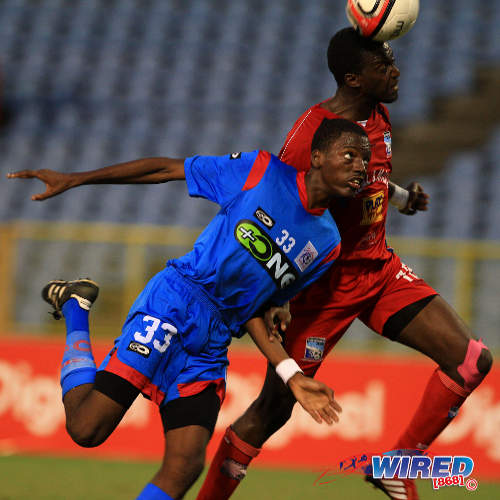 Bateau told Wired868 that he felt he did as well as could be expected with a team that often featured as many as five teenagers in the starting line-up and had an average age of just over 20. However, the inexperience of the Rangers team is a self-inflicted blow.
In the past 15 months, Rangers have lost an array of senior players to rival teams including Jan-Michael Williams, Jamal Jack, Jason Marcano, Hector Sam, Keron Cummings, Conrad Smith, Clevon McFee, Dwane Smith and Duran Dilworth. And the average age of the team only dropped noticeably in January transfer window.
Whatever the issues, Bateau insisted there was no animosity and he only wished to speak positively about Rangers.
"I had school footballers who were good in their school but the level here is different," said Beateau. "I indicated to them that they needed an incubation period to win games at this level and that they had to get the jitters out of the way and so on. To put up a performance like that against Civic and then have the (Rangers) management do that…
But the management felt the investment they made wasn't paying off and they have a right because it is their club. So there is no animosity."
Within six hours of his dismissal, Bateau was re-hired by his former employer, San Juan Jabloteh, where he will work as assistant coach alongside head coach Kevin Jeffrey and fellow assistant, Nigel Henry.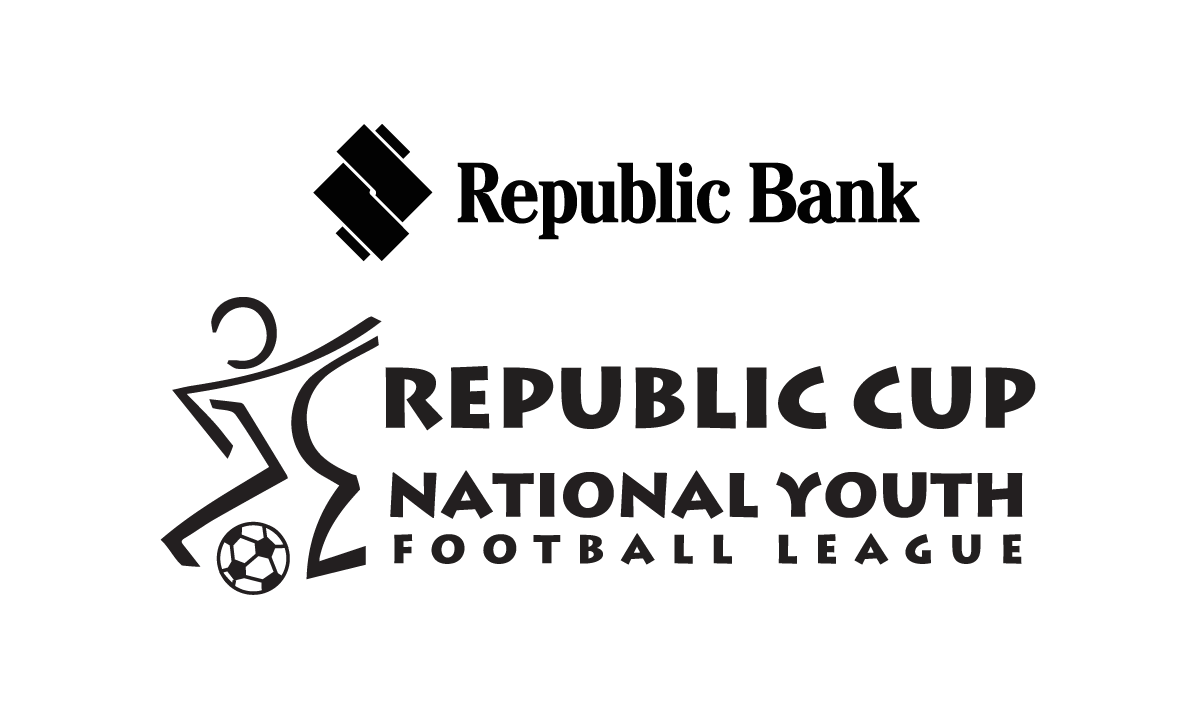 "He left us for a better position," said Jabloteh CEO Azaad Khan, "but we always said he could come back to us at any time because he is very, very good."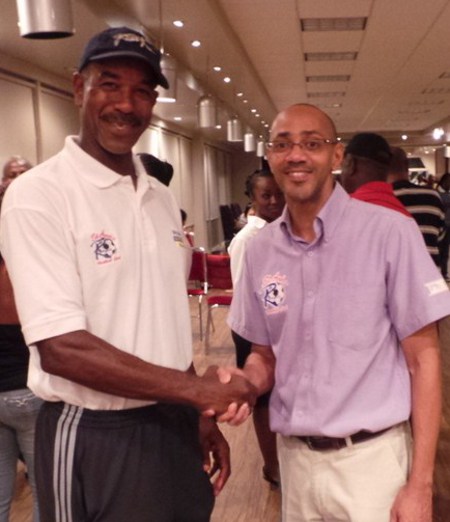 Fakoory admitted that Bateau was on thin ice for some time before he finally lost the faith of the management after a 4-0 loss to Police FC last Saturday. Rangers managed one win and 18 defeats from its 19 league games this season. However, the young squad was often commended for its pluck and structure and was rarely outclassed.
"We were not happy with the results and the Police game tripped me off and (Director of Operations Richard Piper and I) agreed that we had to make a change," said Fakoory. "I knew the last game was very good but I can't go on one game. I have to go on a series of games and we have scored two goals in (12) games this year."
Cue Streete who accepted the task of delivering points from Rangers' last five league games. He will hold his first session with the squad tomorrow and will have some bedding-in time as his club enjoys a bye this weekend.
"The goal is to move them off the three points and see how far they could progress," said Streete. "I always watch them play and I like the direction they are going in with the youths. But this is just part-time until the end of the season and then they have to look for a coach.
"Once Club Sando comes in the Pro League, I am (with) Club Sando."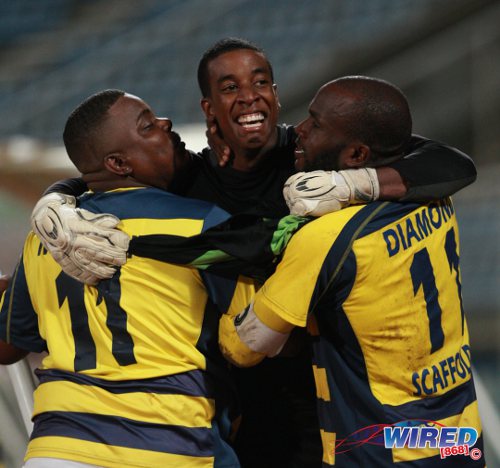 And what if Club Sando does not win a Pro League place?
"Well, then I will have to make a professional decision," said Streete. "But I am happy with Sando."
Fakoory hinted that a positive end to the season might strengthen the club's resolve to hire Streete on a permanent basis if the opportunity presents itself.
"If I get points in three of the last five games and do well in the (Lucozade Sport Goal Shield or Digicel Pro Bowl), I will be pleased," said Fakoory. "I think the players are ready to go and we felt it was better to make the (coaching) move now than to wait until the end the season, start next season with a new coach and then realise after two months that it was not working.
"I know (Streete) has a love for Sando; but he does have a special love for Rangers as well and he always wanted a second chance…"
Rangers' next league match is likely to be against Jabloteh. It should be a tasty one for Bateau and Streete.
Editor's Note: Was St Ann's Rangers too hasty in removing head coach Gilbert Bateau? Did Rangers wait too long? Or did Richard Fakoory get it right by re-hiring Anthony Streete for the remainder of the season?
Leave us a comment and let us know.