A traditional powerhouse and a spunky underdog will face each other for the First Citizens Cup crown at the Hasely Crawford Stadium tonight as the first domestic football final of the 2013/14 season kicks off from 8 pm in Port of Spain.
Defence Force has managed four major titles in the last four years; Central FC has only been in existence for just one year.
Defence Force coach Ross Russell made it clear that he is hungry for the First Citizen Cup title.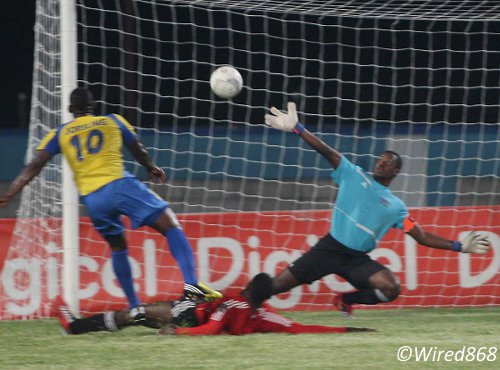 "The First Citizens Cup is always a special to me," Russell told the TT Pro League website. "It's the first title I won in my first season as head coach of Defence Force, and the first in my cabinet, to say, at this level. It was the hardest title to win as well, as the club hadn't won a title before that in many years.
"To win it again (tonight) would be an honour."

Defence Force has already lost once to Central this season in the Pro League competition. Russell suggested that his team will be wary this time.
"It will boost us, knowing that they (Central) have one against us," said Russell. "Our guys will take it more serious this time. We are the champions of the Pro League and we want to show that in the First Citizens Cup."
Central's trophy cabinet is empty. But the club's coach, Terry Fenwick, knows a thing or two about winning.
The former England World Cup defender won three Pro League titles and four Cups while boss at San Juan Jabloteh; only DIRECTV W Connection coach Stuart Charles-Fevrier, who coached for six seasons more, has a better trophy haul with four League titles and 11 Cups exclusive of the Charity Shield.
Fenwick is seeking his first trophy with the "Couva Sharks" tonight.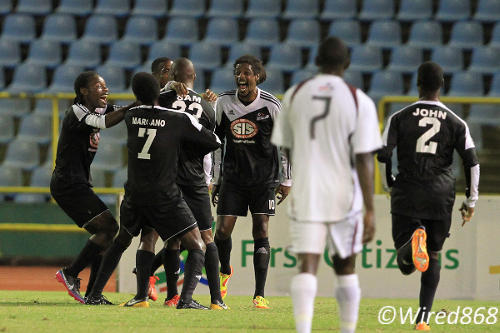 "We can't underestimate Defence Force," said Fenwick. "We have beaten them already this season, but this is an entirely new situation. They are a very good footballing team and Ross Russell has been doing a lot of good things with the team over the years. They also have the experience of the Concacaf Champions League.
"But on Friday it's a good opportunity for us to win our club's inaugural title. It's obviously what we are trying to achieve."
Central will miss team captain Jason Marcano after he was ejected for a word out of turn in the club's semi-final penalty shoot-out win over Connection.
But the Sharks do have promising 19-year-old striker Rundell Winchester, who made his international senior debut on Tuesday against New Zealand, and his fellow fresh-faced Tobagonian and mifdfielder Darren Mitchell as well as a wealth of experience in former Britain-based attacker Hector Sam and veteran dreadlocked playmaker, Marvin Oliver.
At the other end, Defence Force striker Devorn Jorsling is just returning to match fitness after missing much of the pre-season while winger Kerry Joseph, utility player Curtis Gonzales and defender Marvin Jones have made a flying start to the season.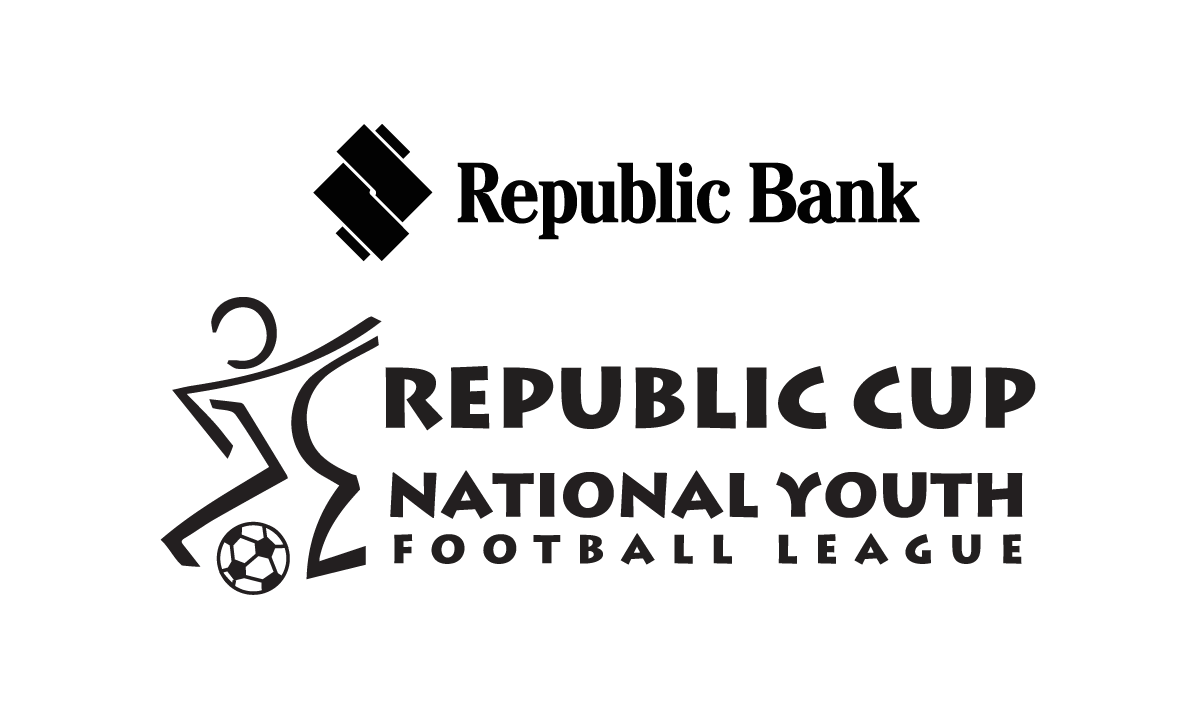 One of the two groups will lift the First Citizens Cup and pocket the $100,000 first prize tonight.
First Citizen Cup final
Defence Force versus Central FC, 8 pm, Hasely Crawford Stadium.