Defending Blink/bMobile National Super League (NSL) champions WASA FC will try to rebound from a 2-0 opening day loss to Club Sando tomorrow afternoon as football action resumes in five Trinidad venues.
WASA makes a short trip from St Joseph to the Marvin Lee Stadium in Macoya tomorrow to tackle Joe Public from 4 pm. Public was held goalless last weekend at the same venue against newly promoted Guaya United.
Guaya is at home at the Guaya Recreation Ground today where it will host Tobago outfit Stokely Vale FC from 3.30 pm. Vale edged Defence Force 2-1 on Wednesday and will hope to maintain its momentum on what should be a tough road trip.
It is one of three south Trinidad fixtures today as Club Sando hosts Malabar FC at Guaracara Park, Pointe-a-Pierre and the Siparia Spurs outfit welcomes Defence Force to the Palo Seco Veledrome in Palo Seco. The Palo Seco and Guaracara Park games both kick off at 4 pm.
The final weekend fixture will be staged in north-west Trinidad as the Westside Superstarz team is at home again on the St Anthony's College Ground where it will face Bethel United. The Superstarz romped to a 3-0 win on Wednesday against 1976 FC Phoenix thanks to a double from Under-20 World Cup forward Qian Grosvenor.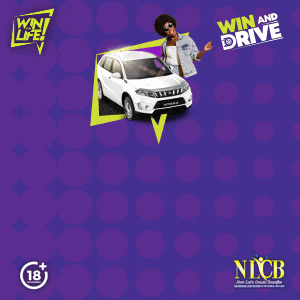 FC Santa Rosa is on a bye for this round while a clash between Phoenix and Real Maracas has been postponed.
(Teams)
Joe Public FC: 1.Keston Aberdeen (GK), 2.Marlon Bernard, 3.Dominic Hutchinson, 4.Kashif Clarke, 5.Keron Khan, 6.Sheldon Nesbitt, 7.Keston Bibby-Cummings, 8.Ricardo Bennett, 10.Ellis Dyett, 11.Nikkel Collymore, 12.Jamel Lewis, 13.Ayinde Chinyelu, 14.Rashad Griffith, 15.Kadeem Graham, 16.Leandro Subero, 17.Arvid Applewhite, 18.Keino Goodridge, 19.Manuel Rezende, 20.Dwight Williams, 21.Richard Inniss, 22.Kelon Rampersad (GK), 23.Desmond Baptiste, 24.John-Ramses Thomas (GK), 25.Jeremy McMeo, 26.Trevis Quirico, 28.Kevin Caprietta.
Technical staff: Dale Saunders (head coach), Anderson Collymore (manager), Joseph Romeo (assistant manager), Christon Sandy (physio), Michael Williams (equipment manager), Earl Rahim (equipment manager).
WASA FC: 1.Michael Woods (GK), 2.Damien Pompey, 3.Kerron Hernandez, 5.Akil Harley, 7.Fabian Garcia, 8.Kevon Henry, 9.Mervyn Brooks, 11.Michael-Lee Celestine, 14.Jahhan Hernandez, 15.Cleveland Cambridge, 16.Akil Thomas, 17.Keston Foster, 18.Shane Calderon, 19.Dillon Kirton, 20.Dillon Peterson, 21.Joedel Richards, 22.Keston Foster, 23.Steven Edwards, 24.Michael Waldron, 25.Ricardo Alleyene, 26.Glen Walker, 27.Kerry Noray, 28.Ethan Robinson, 29.Odell Fitzallen, 30.Kirth Hutchings, 31.Kareem Freitas, 33.Phillip Nelson, 34.Denzil Carabon.
Technical staff: Anthony Dhanoolal (coach), Bandele Kamau (chairman), Frederick Harris (manager), Lennon Jones (assistant manager), Shelwinton Driggs (trainer), Hindley Peters (equipment manager), Cavelle McAlister (secretary).
 Blink/bMobile National Super League Fixtures
(Sunday July 14)
Joe Public vs WASA, 4pm, Marvin Lee;
Westside Superstarz vs Bethel, 4 pm, St Anthony's College ground;
Siparia Spurs vs Defence Force, 4 pm, Palo Seco Veledrome;
Guaya Utd vs Stokely Vale, 3.30 pm, Guaya Recreation Ground;
Club Sando vs Malabar FC, 4 pm, Guaracara Park.