Pole position in the Blink/bMobile National Super League (NSL) changed hands this afternoon in Guayaguayare as host team, Guaya United, whipped Westside Superstarz 4-2 in the meeting between the League's first and second placed teams at the Guaya Recreation Ground.
The result saw Guaya leapfrog Superstarz to first place while the latter team slipped to third.
In another key match-up, Club Sando held off Stokely Vale 2-1 at the Ato Boldon Stadium in Couva to move to second place with Vale remaining fourth.
Elsewhere in the NSL, 1976 FC Phoenix managed its first win of the season with a 3-1 home triumph over Malabar FC while FC Santa Rosa's miserable form continued as the Arima club was thrashed 5-1 by Siparia Spurs at the UTT Campus in O' Meara.
There were ties aplenty too as defending champions WASA FC was held 1-1 by newly promoted Bethel United in Tobago and Real Maracas and Defence Force played to a 2-2 draw in Maracas, St Joseph.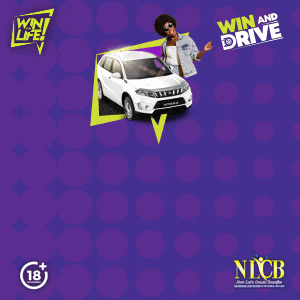 The main action was on the south-eastern tip of the island, though, as early pace setters Guaya United and Westside Superstarz went head to head.
Trinidad and Tobago national football team head coach Stephen Hart was in attendance along with two television stations and a few hundred enthusiastic supporters.
The hosts did not disappoint while Superstarz fluffed their lines. The match was effectively finished after 45 minutes and, to the frustration of Superstarz coach and former national stand-out striker Nigel Pierre, much of the damage was self-inflicted.
Guaya, which was anchored by a central midfield pairing of captain Ryan Stewart and two-time World Youth Cup skipper Leston Paul, opened the scoring after just 11 minutes as 19-year-old winger Russell Alfred ran inside the opposing full back and thumped a left footer high into the far corner.
It should have been 2-0 in the 16th minute as lanky Superstarz defender Marcus Ashton allowed a long ball to drop behind him and Jody Allsop pounced in the penalty area. Somehow, goalkeeper Kern Caesar managed to deflect Allsop's effort for a corner with his outstretched boot.
Gradually, Pierre's troops clawed their way back into contention.
Superstarz played a 4-3-3 system with lively wingers Qian Grosvenor and Kevon Piper on either side of bustling striker Akil Clarke while a midfield trio of Jack Weedon, team captain Keron Cummings and anchor Keeron Benito suggested creativity. Today, the various pieces of Pierre's offence did not quite gel.
Grosvenor and Clarke did some good things individually with their aggressive running at opponents. But their conductors, Cummings and Weedon, were singing from different hymn books and none could match the physical presence of Stewart and Paul.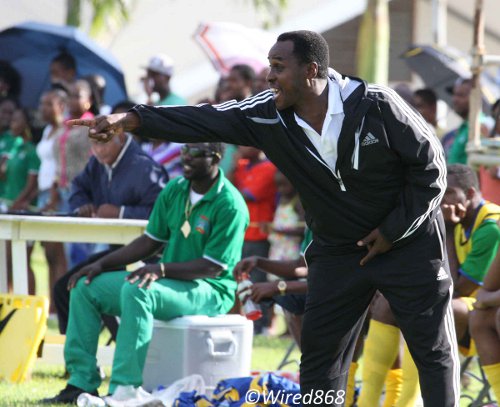 At the other end, Guaya used a 4-4-1-1 formation with Allsop dropping into midfield to ensure that Paul and Stewart were not outnumbered while defending and, in possession, Alfred and Kevin Jagdeosingh made inroads down either flank and rained crosses into the Superstarz area.
That was the tale of the first half hour, anyway.
Under the blistering overhead sun, the two teams—both just three matches into the new season—gradually became unravelled after the 30 minute mark.
Jagdeosingh and Alfred became increasingly lethargic in terms of their defensive recovery. Cummings and Weedon stopped making patient horizontal passes altogether and began to mirror Guaya's more direct style with little impact.
From then on, individual mistakes were always likely to settle the game. And, unfortunately, it was Superstarz who made the bigger errors.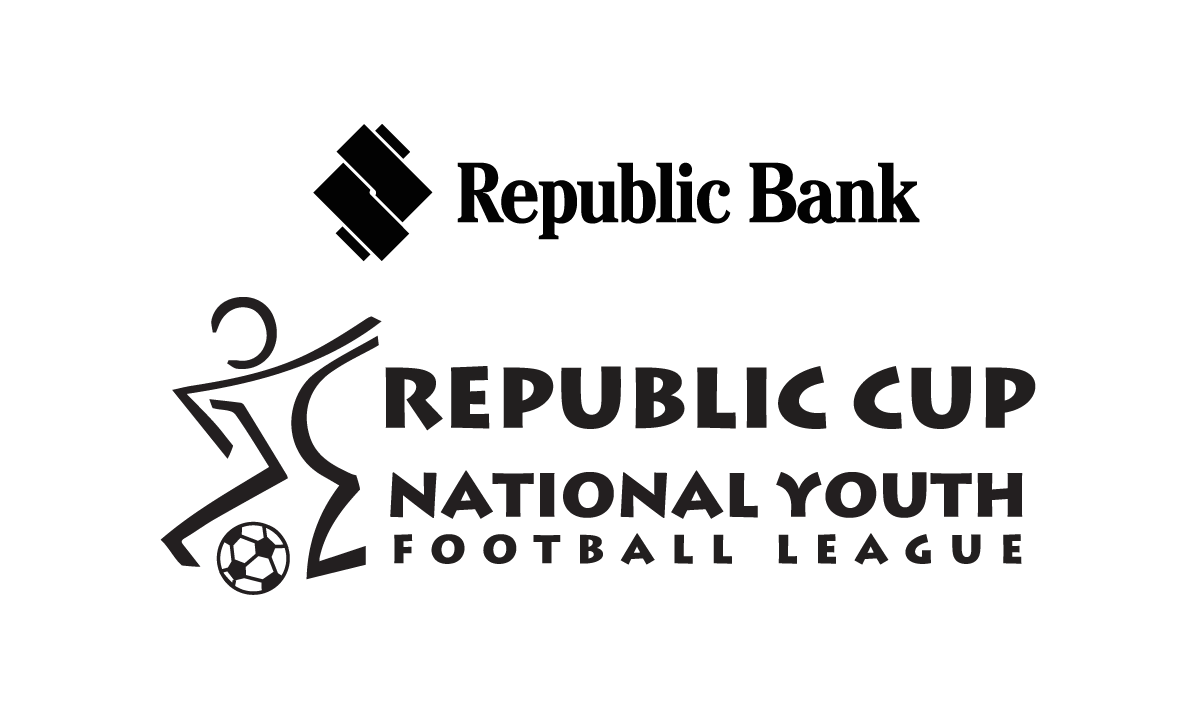 Ashton was especially culpable. He let the ball fall behind him again in the 43rd minute and Guaya striker Carlon Huges made no mistake with a powerful strike to Caesar's left. And Ashton capped a miserable half in stoppage time as he clumsily dragged Huges to the ground and Stewart spanked home the resulting penalty kick to give the hosts a 3-0 lead.
Piper gave Superstarz a lifeline with another well taken penalty in the 54th minute, after teenaged Guaya right back Marcus Ramkhelawan handled a Weedon effort.
But another defensive howler put the game beyond the visitors from Westmoorings as Caesar got two hands on a Stewart free kick but let the ball squirm out of his grasp and into the back of the net.
Caesar held his head in disbelief and, thankfully, he did not drop that. But the game was lost.
Superstarz did pull a goal back in the 66th minute as defender Akim Ash powered in a header off a Grosvenor corner kick for his second item of the season. But, by then, Guaya supporters were already entertaining loftier ambitions.
"I hope the national coach watching good," said one Guaya supporter, with a sly glance towards Hart.
"You have a whole eleven right here," said another fan. "You don't need anything else."
Trinidad and Tobago Football Association (TTFA) general secretary Sheldon Phillips said that the local body will always keep an eye out for a hidden gem as well as the chance to assist the development of an ambitious team. While Hart, a former St Benedict's College student, enjoyed the opportunity to further familiarise himself with the local game.
"It was a good match to see in front of a good atmosphere," said Hart. "I want to go to as many games and be as visible as possible to try to get a feel and understanding from coaches and administrators in the various leagues and see how they all fit in with what essentially is our country's football."
The 23-year-old Paul, who captained Trinidad and Tobago at the 2007 Under-17 and 2009 Under-19 World Cups, might be a temptation for Hart, who used four different partnerships in central midfield during the recently concluded Gold Cup.
Paul is tough, mobile and tidy on the ball but he was relatively subdued during the active part of today's affair. And he may still have to prove that his football education was not stunted by moves to the University of South Florida and, now, Guaya while his former national youth teammates like Khaleem Hyland and Kevin Molino turned pro over five years ago.
At the final whistle, though, Paul and his teammates looked every bit like winners as Guaya cruised to the top of the National Super League.
(Teams)
Guaya United (4-4-1-1): 80.Marius Des-Cartes (GK); 2.Marcus Ramkhelawan, 14.Sherlon Campbell, 13.Marvin Brown, 5.John Stewart; 4.Kevin Jagdeosingh (19.Beville Joseph 77), 17.Ryan Stewart (captain), 18.Leston Paul, 99.Russell Alfred (70.Kheelon Ferrier 71); 7.Jody Allsop (6.Zavio Navarro 62); 10.Carlon Huges.
Unused substitutes: 8.Kerdell Alfred, 9.Ealon Thomas, 27.Kheelon Mitchell, 77.Leroy Jones.
Coach: Ron La Forest
Westside Superstarz (4-3-3/4-4-2): 21.Kern Caesar (GK); 4.Akim Ash, 2.Marcus Ashton, 6.Shane Davidson, 17.Thulani George; 9.Keeron Benito (19.Christon Freitas 67 [23.Marcus Griffith 80]), 10.Keron Cummings (captain), 12.Jack Weedon; 8.Kevon Piper, 16.Akil Morris, 7.Qian Grosvenor.
Unused substitutes: 1.Stefan Berkeley (GK), 3.Kadeem Awai, 5.David Lendore, 14.Akell Gilbert, 15.Chuvalos George.
Coach: Nigel Pierre
Blink/bMobile National Super League
(Sun Jul 28)
Guaya United 4 (Russell Alfred 11, Carlon Huges 43, Ryan Stewart 45+ pen, 59), Westside Superstarz 2 (Kevon Piper 54 pen, Akim Ash 66) at Guaya
1976 Phoenix 3 (Le Jandro Williams 48, 71, Nigel Thomas 82), Malabar FC 1 (Stevon Stoute 24) at Canaan
Real Maracas 2 (Shane Glasgow 21, Kevin Morang 43), Defence Force 2 (Ronald St Louis 49, Kenrick Cupidore 68) at Maracas
FC Santa Rosa 1 (Jevaughn Vance 59), Siparia Spurs 5 (Chris Collins 24, Len Mejias 29, Jesse Edwards 61, 82, Nathaniel Garcia 68) at O'Meara
Club Sando 2 (Teba McKnight 3, 50), Stokely Vale 1 (Krishawn Joseph 72) at Couva
Bethel Utd 1 (Veron Wilson 72), WASA 1 (Andell Noray 59) at Mt Gomery Road, Tobago
[standings league_id=9 template=extend logo=false]