The 2006 Germany World Cup bonus dispute had another adjournment today and will resume on 2 July 2012 with the Trinidad and Tobago Football Federation (TTFF) aiming to convince High Court Judge Devindra Rampersad that he should recuse himself from the case.
Wired868 was informed by a legal source that TTFF lawyer Derek Ali asked for an adjournment until August but was turned down.
The TTFF's request for Justice Rampersad to withdraw from the case is a spin off from a contempt of court application made by 13 aggrieved former World Cup player against its general secretary Richard Groden and ex-president Oliver Camps.
And the contempt charge is a by-product of the sole purpose of the ongoing High Court proceedings, which is to get Chaguanas West MP and ex-FIFA Vice President Jack Warner to present accounting statements to the High Court that would reveal what the players are owed.
Warner, who is chairman of the powerful United National Congress (UNC) political party, was today elevated from the position of Works Minister to Minister of National Security.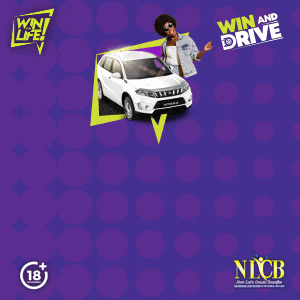 The 13 World Cup players locked in battle with past and present local football administrators are: Kenwyne Jones, Shaka Hislop, Stern John, Collin Samuel, Kelvin Jack, Brent Sancho, Evans Wise, Cornell Glen, Avery John, Aurtis Whitley, Cyd Gray, Anthony Wolfe and David Atiba Charles.
The players are unimpressed by the TTFF's refusal to force Warner into producing accounts through civil action or its disinclination to do more to get the relevant information itself.
"I think their legal action clearly shows that they are willing to go down with the ship that Jack has built," Sancho told Wired868. "They could have gone into the LOC accounts themselves because the TTFF is registered under Camps. But clearly they have no interest in paying the players or seeing football survive."
The High Court repeatedly asked Camps and Groden to take action against Warner for allegedly missing World Cup income but the TTFF refused to sue its former Special Advisor on the grounds that it would leave the body vulnerable to a counter suit.
On 3 May 2012, the "Soca Warriors" served Camps and Groden for contempt of court and both men were asked to file submissions to the High Court by 31 May 2012.
Instead, Groden filed an order that requested Justice Rampersad to recuse himself from the case for supposedly showing bias against the TTFF.
Three weeks later, the TTFF claimed it was not ready to support its own claim and requested more time.
Ali allegedly asked for two months more to prepare. Justice Rampersad gave him 11 days.
The respective parties should cross swords again on July 2.