Trinidad and Tobago Men's National Senior Team head coach Angus Eve was a no-show last night, as he skipped post-match press duties in the aftermath of his squad's 1-0 Concacaf Nations League A win over Curaçao at the Hasely Crawford Stadium in Port of Spain.
The embattled Eve was, according to Trinidad and Tobago Football Association (TTFA) head of media Shaun Fuentes, "unavoidably absent right now".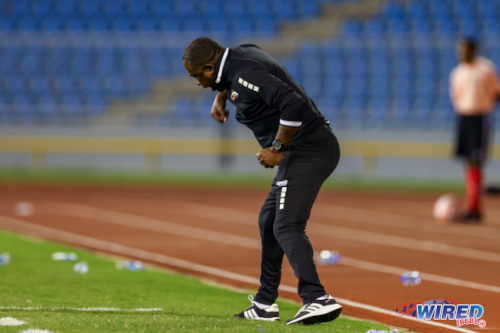 Arguably, the result spoke for itself as the Soca Warriors managed their first victory over a team ranked amongst Fifa's top 100 nations in Eve's two and a half years at the helm.
And what about Trinidad and Tobago's performance itself?
Assistant coach Derek King suggested that supporters witnessed an "outstanding" second half show by the host team.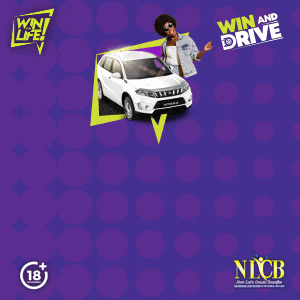 "We went with our game plan—we did well today, we were disciplined," said King. "[In the] second half, the players were really outstanding and we came away with the three points."
King conceded that Trinidad and Tobago started cautiously and were chasing the ball at first. He put that down to their unfamiliarity with Curaçao, who showed up with new players and a new coach.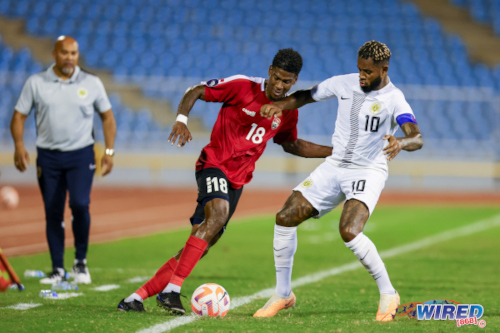 "When we analyse the game as well, we came up against a very good, technically sound team," he said. "In the first half, they were really moving the ball well."
Ten minutes after the interval, Duane Muckette replaced injured midfielder Daniel Phillips while attacker Reon Moore was introduced in the 68th minute and, the eventual goal scorer, Nathaniel James came on with eight minutes to go.
King suggested that the second half unfolded according to the technical staff's plan.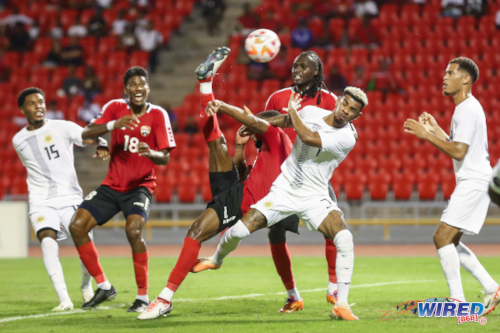 "Second half, the staff believed we could go out and get a result," he said, "and by introducing our subs, I think they were outstanding tonight—they came on and brought that energy to the team.
"[…] We changed our style of play [for the second half] and I think we went on to get the result we wanted… When we started to handle the ball in the second half, we started to get joy going forward."
Nineteen-year-old old James, a match winner on his competitive debut, will not forget his first senior international goal in a hurry.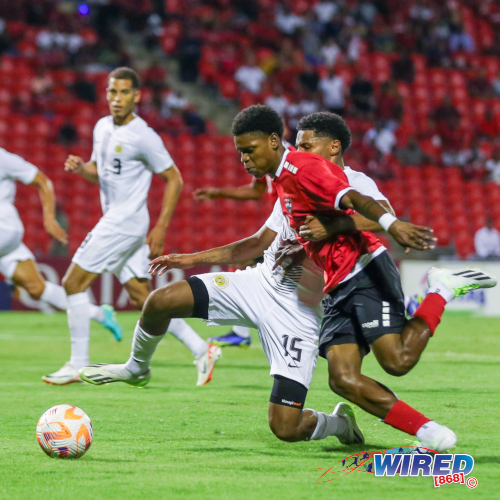 "I just wanted to be explosive and an asset to the team," said James. "It was a great feeling. The ball came, everything just happened in slow motion. It was a lot of emotion.
"[…] I'm proud and just grateful for the opportunity."
James dedicated his special moment to young Kaylon Jacob—an 18-year-old La Horquetta entrepreneur who was murdered two months ago, while delivering food in Ken Morris Avenue.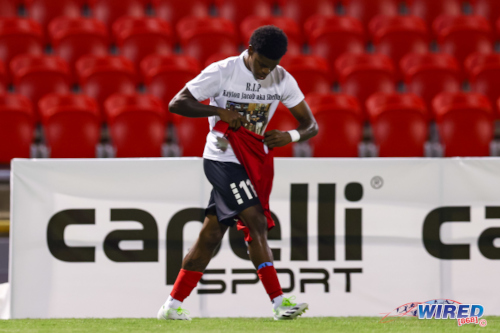 His goal celebration was another reminder that the country's tumultuous neighbourhoods also produce remarkable ambassadors in a range of fields.
New football team captain Aubrey David made sure to compliment 23-year-old goalkeeper Denzil Smith too, as the W Connection employer kept a clean sheet on his first 90-minute outing for the National Senior Team. (He was unbeaten too in a 44-minute friendly cameo against Jamaica, earlier this year.)
In the 88th minute, Smith's save from overlapping Curaçao right back Nathangelo Markelo was arguably worth two points, as it secured the win for the Warriors.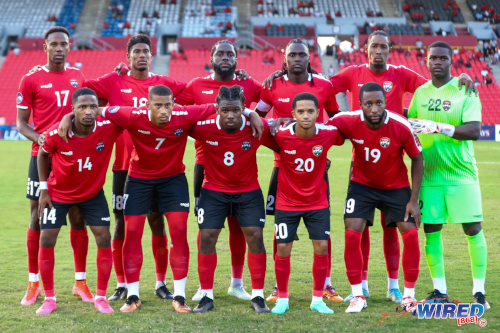 "He's been waiting for this opportunity—I think [last night] he did a tremendous job," said David. "He didn't show any nervousness; he was confident; he was very vocal for us; and he was a key player. And I just think this is a performance for him to build on because he did a great job.
"[…] It's now for us to stay focused [and recover] as fast as possible, because we know it's going to be a challenging game [against El Salvador]. It was a great effort by staff and players."
In the other dressing room, Curaçao coach Remko Bicentini was still trying to internalise the result.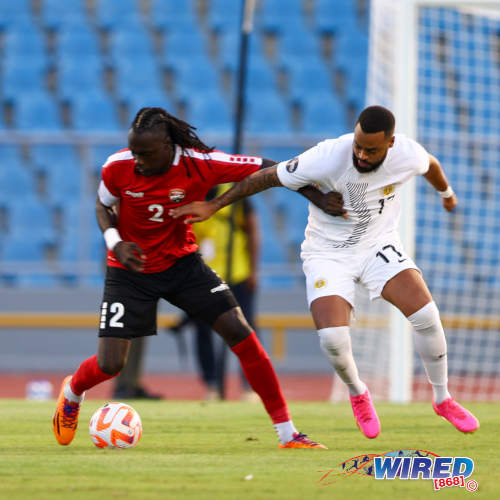 "That's football, you know—sometimes you play a good game and you go home with nothing," he said, as he suggested the forced substitution of injured Birmingham City midfielder Juninho Bacuna helped shift the balance of the match. "Compliments to my players and congratulations to Trinidad for winning.
"We dominated play [in the first half] and created some opportunities to score, and then made changes in the approach to the second half."
For King—and surely Eve as well—last night's outing was a positive step for several relatively inexperienced players.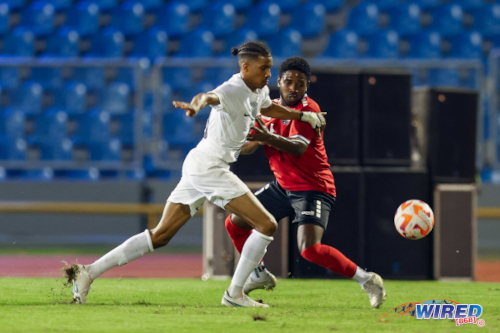 "I think introducing [James] today, he did well, and that will build his confidence going forward," said King. "[…] You know, it's a young team. It's step by step. The main thing was to get a good result at home but we will build.
"We're still there analysing players who will add to the team. We have a few players who are injured at the moment but I think once we get the bunch together, you will see a different Trinidad and Tobago team as well.
"[…] Our main focus is 2026 and within next year the qualifiers will start. It's now that we have to groom those young players. We need to expose them to international football [and] get proper games for them as well."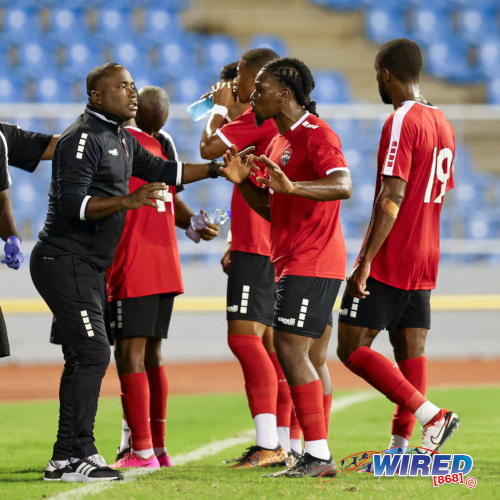 Before the 2026 World Cup campaign, there is the matter of the 2023-24 Nations League.
Trinidad and Tobago are away to El Salvador next on Sunday night and King said they will be ready. El Salvador lost 2-0 to Guatemala in Guatemala City last night.
"It's more or less about us believing in ourselves," noted King, who said his team "defended well" against Curaçao. "I think once we believe in ourselves and maintain ball possession, we will come out with a result.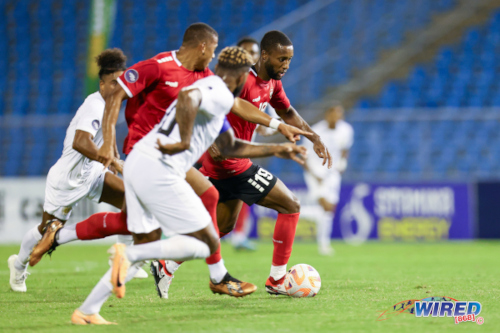 "[…] We will be analysing the game [between El Salvador and Guatemala] and we will be prepared come Sunday."