"[…] When I realised what was happening, I enquired loudly: 'What is going on here? How can we have three different colours on one team?!'
"(A QPCC coach allegedly) responded: 'if you have a problem take it up with the organiser'…"
The following Letter to the Editor, which protests against QPCC Under-15 team playing with different colour bibs in a Republic Cup National Youth Football League (NYFL) quarterfinal match against Crown Trace yesterday, was submitted to Wired868 by Crown Trace director and head coach Nicholas Griffith:
Three different color uniforms worn by one team on a match day? This has to be a joke.
At one point I myself was confused, I took one player in a yellow bib for an outfield player warming up behind the goal, because the rest of the QPCC players had on light blue bibs.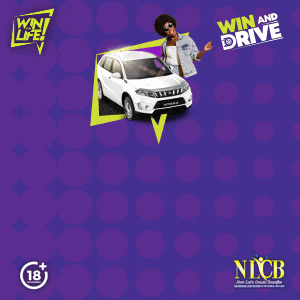 If I was so confused, can you imagine our players?
When I realised what was happening, I enquired loudly: "What is going on here? How can we have three different colors on one team?!"
QPCC U-15 coach Anthony Selby (allegedly) responded: "if you have a problem take it up with the organiser". I was in shock. (Editor's Note: Selby did not respond to the allegation up to the time of publication, and Wired868 could not verify the Crown Trace claim.)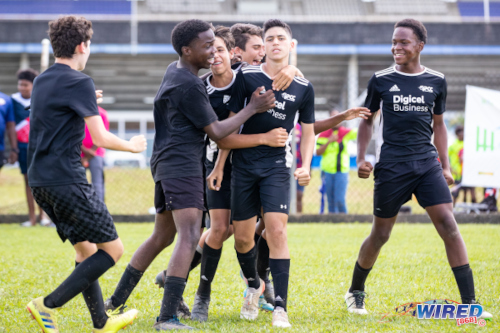 Immediately, I informed the Gateway Athletics managing director (Shem Alexander) via telephone that I'll be filing a protest. There's no way a team should be above the law.
The Republic Cup National Youth Football League (NYFL) tournament rules state, in line one, "All FIFA rules apply."
UNIFORMS: "All players on a team must wear shirts of the same color." The Fifa rules are clear.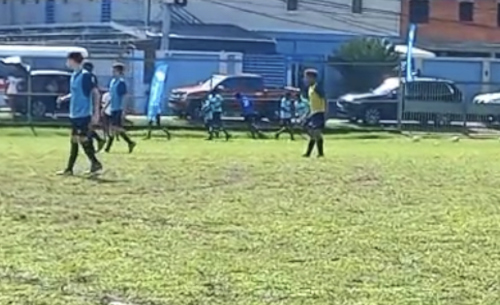 Republic Bank National Youth League operates under the FIFA mandate and it is expected that all procedures be followed.
On 30th May 2023, Crown Trace FC vs QPCC, QPCC didn't follow such rules and as such we expect they be penalised for it.
Crown Trace FC were the first mentioned team on that match day. Both teams were outfitted in black. The competition rules clearly states the away team has to change, which was QPCC.
In a national competition, a few things went wrong:
In the first half, the away team wore bibs—nine with teal, one with florescent green.
In the second half, the nine outfield players wore teal bibs with one, the centre back, sent on with a yellow bib—that's three different colors on one team at the same time in one match.
On many occasions, my players were confused with the centre back—mistaking him for a non-player—and it denied us a goal scoring opportunity on one occasion when our striker mistook him for a non-player and stopped.
This is unprofessional and also unprecedented in the world of football.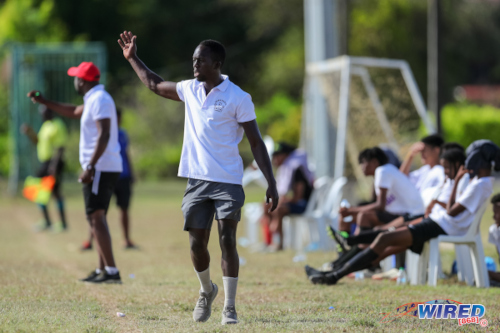 If we expect youth football to move forward, we need to teach youth the right thing. Losing is certainly not a problem but we need to do the right thing.
We paid to compete in the NYFL. This competition wasn't free.
Editor's Note: QPCC U-15s defeated Crown Trace U-15s 4-2 at the Republic Bank Sports Club on 30 May 2023. Gateway Athletics managing director Shem Alexander confirmed that his body received a protest from Crown Trace on the match.
QPCC director Colm de Freitas declined comment on the Crown Trace protest.
Fifa rules state "each team must have a first-choice playing kit and at least one alternative playing kit in clearly differing colours or colour combinations" and "a player's number must appear on the back of the player's shirt and on the player's shorts in all competitions … [and] correspond to the name and/or number […] as it appears on the official list of players submitted."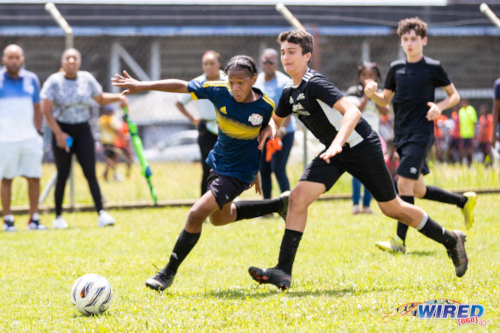 The NYFL rules state: "all Fifa rules apply".
However, it also states: "the second mentioned team must change uniform or wear bibs, if home team uniform colour is similar", "team members must wear the same uniform", and "no makeshift numbering system is allowed… all numbers on jerseys must be original."
If teams wear bibs, numbers are obviously not visible.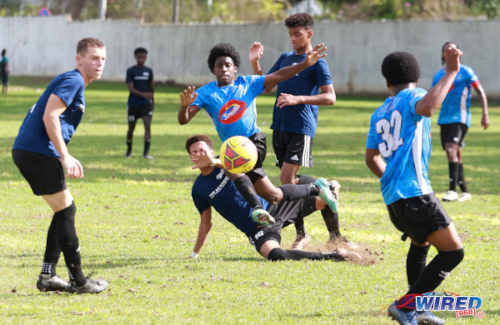 There have been other cases of uniform violations in the 2023 Republic Cup National Youth Football League.
Pro Series fielded several players with similar shirt numbers in a North Zone Under-15 match against Trendsetter Hawks. After a protest by Hawks, the tournament organisers replayed the match—instead of awarding the points to Hawks.
QPCC also often field players with different numbers on their pants and jerseys.