With just about six weeks to go before the Trinidad and Tobago Senior Men's Team faces off against Guadeloupe in a crucial Gold Cup preliminary match on 16 June, head coach Angus Eve yesterday revealed that potential pre-tournament friendly internationals against Guatemala and 2022 Fifa World Cup hosts, Qatar, were scrapped due to a Concacaf ruling.
Concacaf has blocked international teams from playing friendly matches in designated Gold Cup venues and states in the buildup to the 2023 tournament, which had the effect of cancelling Trinidad and Tobago's warm-up games on 8 and 11 June.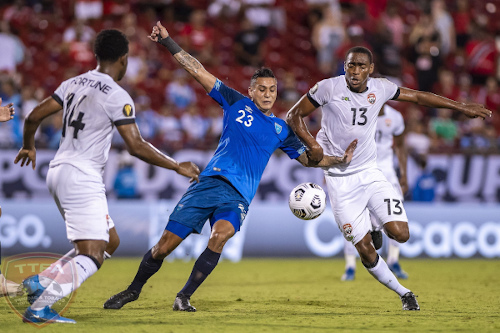 One of T&T's pre-tournament friendlies was scheduled for the DRV PNK Stadium in Fort Lauderdale, which will host the Soca Warriors' opening preliminary match with Guadeloupe. The other was carded for the state of New York, where the Red Bull Arena in New Jersey is a designated Gold Cup venue.
TTFA media officer Shaun Fuentes sought to clarify Concacaf's stance.
"It's a Gold Cup ruling that any state or city that Gold Cup matches are being played in, [Concacaf] are asking teams in the Gold Cup to refrain from playing international warm-up games in these territories," Fuentes said. "They are asking you to play outside the US or in a different state or venue. We were advised of this last week.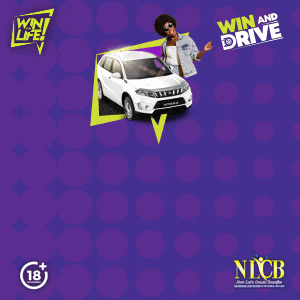 "We are not the only ones being affected as Costa Rica, Guatemala and Qatar were also notified that they couldn't play pre-tournament matches within those states."
Eve, who also acknowledged that he turned down a potential May friendly due to a possible clash with the ongoing Trinidad and Tobago Premier Football League (TTPFL), says he is hopeful that the Trinidad and Tobago Football Association (TTFA) could still organize a friendly with Guatemala.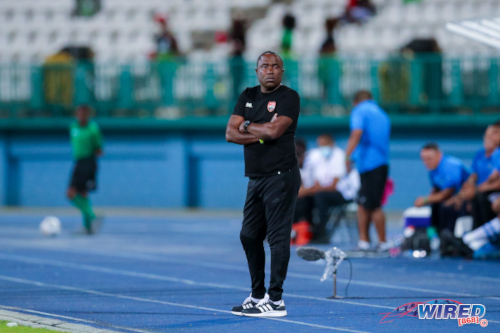 The Warriors could potentially meet Guatemala in Gold Cup group play, should the former team advance beyond the qualifying round.
The Qataris reacted promptly to the Concacaf news and have adjusted their friendly agenda which no longer includes Trinidad and Tobago. Instead, Eve said, they will prepare for the Gold Cup in Spain.
"We actually had three games set to be honest. We had a [friendly] date set for mid-May," said Eve, who spoke to the media at the TTFA's Technical Department in the Ato Boldon Stadium, Couva. "I was offered a game and I chose not to take the match because the League here has to pick the two [top teams] by 28 May [to qualify for the 2023 Concacaf Caribbean Cup]—so I just thought that it would be disruptive to the teams."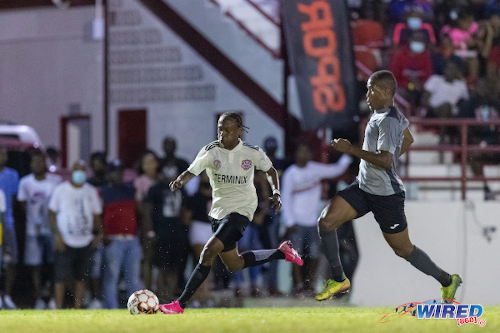 The top two TTPFL teams by the deadline of 28 May will advance to the 2023 Concacaf Caribbean Cup while the third placed team will still have the opportunity to play in the 2023 Concacaf Caribbean Shield. The draw for both tournaments will be held on 8 June.
The top three teams in the Caribbean Cup will advance to the 2024 Concacaf Champions League, which is the highest level of club football in the confederation.
Fifteen from the 16 participants in the 2023 Caribbean Shield, TTFA general secretary Amiel Mohammed said, have already confirmed while the tournament will be played in St Kitts & Nevis from 3-13 August. The top two teams in the Shield qualify for a 10-team Concacaf Caribbean Cup, which commences on 22 August on a home and away basis.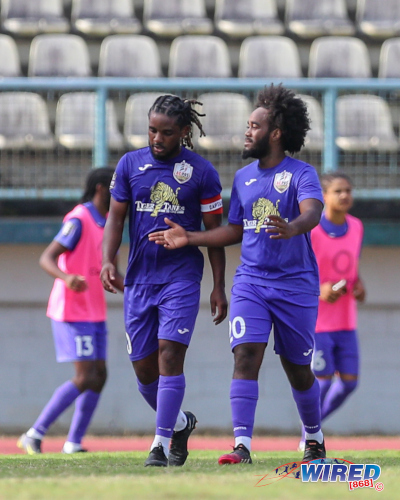 The maiden TTPFL season concludes on 17 June. At present, AC Port of Spain are first with 30 points, followed by Club Sando FC (29 points) and Terminix La Horquetta Rangers (25 points)—although Rangers have two games in hand.
At stake is prize money of TT$150,000, TT$75,000 and TT$50,000 respectively to its top three finishers.
If Eve had gotten his friendlies on 8 and 11 June, it might have sparked another clash between clubs and country—as Point Fortin Civic and Rangers both refused to release players when the Warriors travelled to face Jamaica outside the Fifa match window on 11 and 14 March.
However, the Concacaf decision inadvertently solved that issue.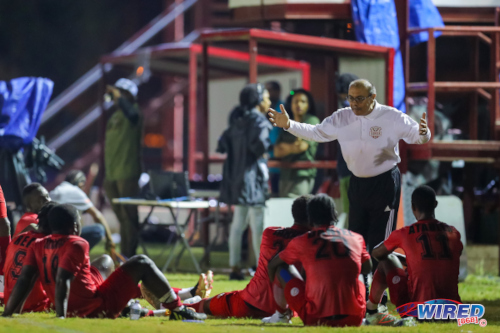 "The [Fifa] window starts on 12 June and our first game is on the 16th," Eve said. "[…] Without getting the games now, we'll probably have to go straight into the camp from four days before… When we do select [the TTPFL players] they'll fly out on 12 June."
Referencing a Trinidad Newsday article that carried the headline 'Angus Eve: Premier League too slow to help Soca Warriors', Eve suggested fractions of the football community were trying to create a division between himself and local coaches.
"It's disappointing for me for people to try and cast a wedge between me and the local coaches because I'm one of them—I see myself as representing them," said Eve, who gave special mention to coaches such as Stern John (St Lucia), Wayne Sheppard (QPCC and Arima North, but formerly at Inter Taoyuan FC in Taiwan) and the wily Jamaal Shabazz (Guyana) who were making a name for themselves abroad.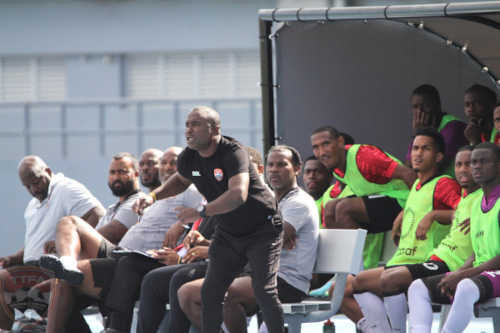 "Usually, the first thing we put in the press is that we need a foreign coach," he said. "We have had a number of foreign coaches here and they weren't as successful as some of the local coaches like Bertille St Clair, Everald 'Gally' Cummings and Muhammad Isa and these guys."
Eve maintained that the TTPFL's intensity doesn't quite replicate the pace and physicality needed at the international level. However, he expects the players' fitness levels and overall quality to improve by the time the TTPFL kicks off its second season in September.
"I think because the guys are now coming back from a long layoff of playing football, it would take time for them to build up to the international pace," said Eve, who is Trinidad and Tobago's all-time most capped international footballer. "The League will not help us in the short term. It will help us in the medium and long term."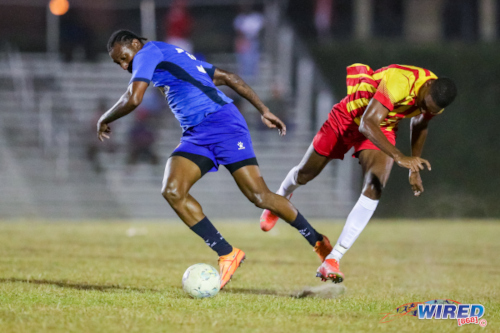 Eve pointed to the former East Mucurapo Secondary duo of Joevein Jones and Kevin Molino as examples of players who developed through the local game.
Molino, who will turn 33 the day after Trinidad and Tobago's effective knockout match versus Guadeloupe, missed two months of action due to a knee injury and was unavailable for the back end of Trinidad and Tobago's Concacaf Nations League B campaign.
"Kevin is back in full training but he hasn't played a match as yet," said Eve. "When he got the injury, the diagnosis was three weeks. The timeframe has gone and he is fully back in training and 100% fit."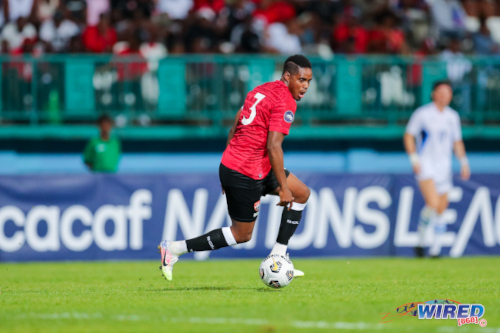 Jones, who captained Trinidad and Tobago against Nicaragua in March, was among a handful of unattached players on the Soca Warriors' roster during the Concacaf Nations League B competition.
Eve said the veteran utility player is in positive talks with a few clubs, while he is also hopeful that the midfielder Noah Powder and defender Jesse Williams also land clubs soon.
He suggested that match sharpness could be a selection criteria for his Gold Cup squad, while he hopes their experience in navigating the preliminary stage in 2021 will serve them well next month.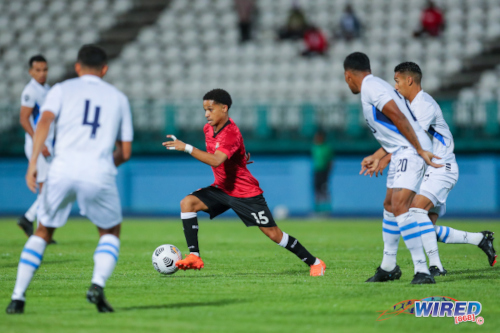 "We went through the same process in 2021 and we're in a better place now—seeing that at that time there were a lot of players unattached because there were no local leagues running for a number of years," said Eve. "Now that we have a league, we feel a bit more confident that the players are getting the necessary match practice that they will have to get.
"[…] The [Gold Cup] draw is the draw. If I say that we pulled the hard team, some [websites] would be saying that I making excuse… Whether we [drew] Guatemala, America or whoever, we have to play these matches—the last time out we played Mexico.
"We're very confident in what we are able to do. One mistake will be doing what we can't do."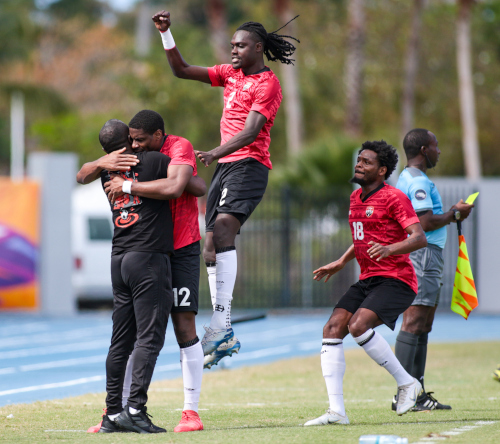 What can, and will Eve's Warriors do?
On 16 June at the DRV PNK Stadium, the picture will be a lot clearer.
Bidding au revoir to the Guadeloupe team coached by former France international and UEFA Champions League winner Jocelyn Angloma would be a fantastic start.
Should Eve again navigate his troops through the Gold Cup preliminary rounds, the Group D challenge of Canada, Cuba and Guatemala will be the Warriors' just reward.