In the long-running comedy series, Seinfeld, the phrase "yada, yada, yada" became popularised. Marcy, a character, used the expression to hide important details, while George used it to avoid speaking about an unpleasant incident.
When they discuss their use of the idiom, George discovers that Marcy is a shoplifter.
The Ministers of Education, who have served us, are past grand masters of this practice of: yada, yada, yada. They talk as though talking equates to action. They hide unpleasant truths and tip the scale in favour of the privileged. The cumulative effect is that they have wittingly or unwittingly contributed to our crime situation.
Our fixation on a person's educational background feeds the class structure, but it is not unique to us. In 2018, the UK's Social Mobility Commission's report said: "being born privileged […] means that you are likely to remain privileged."
It continued: "being born disadvantaged, however, means that you will have to overcome a series of barriers to ensure that you and your children are not stuck in the same trap."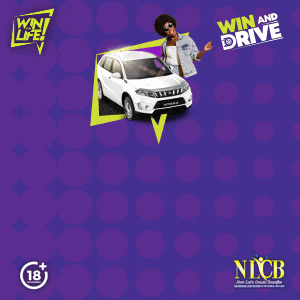 Parents have a role, and a few students succeed. When they do, we flag their success as we should. But even with their academic achievements, there is more support needed.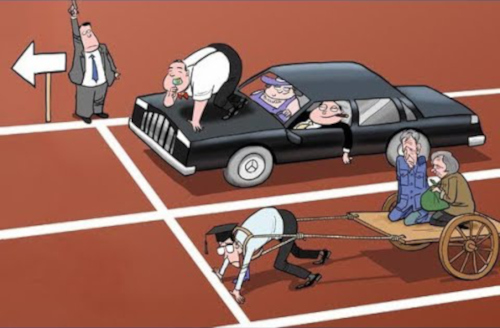 Our government asserted in the First (1964-68) Five-Year Plan: "education is one of the most important instruments of social change […] one of the fundamental goals […] should be the integration of the diverse racial and cultural elements in the community… equalization of opportunity and privilege [and] a more even distribution of a country's wealth"
Where have we reached? When we look around, can we say we have achieved this goal?
Reddock (2021) asserts: "The devaluation of the worth of the state and its social responsibilities has gone alongside the overvaluing of business and the private sector."
Encapsulated in this comment hangs a sad tale. This tale we, as a nation, refuse to acknowledge.
Listen to her: "The status of young men is closely associated with that of their mothers… the withdrawal of the state from investment in social reproduction removed vital social, economic and psychosocial support from households, parents, single mothers, grandparents, teachers and communities in the increasingly complex task of parenting, care and support."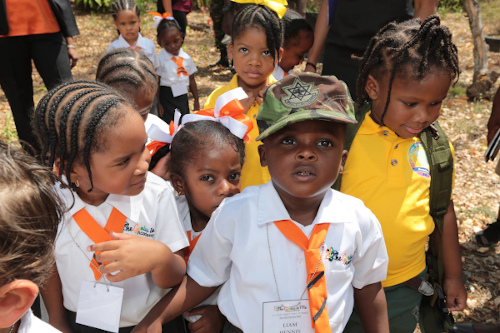 This action by successive administrations flies in the face of a 2014 Raj Chetty's study that five factors predict a child's success in life. The five correlated factors—segregation (yes, we have that), family structure, income inequality, local school quality, and social capital—were likely to make a difference.
Another Stanford professor, Jesse Rothstein, suggested that the labour markets and marriages have the upper hand in predicting success (Rothstein, 2018).
Does this latter finding help explain the power of the energy sector and the Point Lisas estate as predisposing factors in wealth accumulation?
Segregation in local terms can be defined as "concentrated poverty", as in East Port of Spain and elsewhere. The 1966 Coleman Report found that "the social composition of [a school's] student body is more highly related to student achievement, independent of the student's social background, than is any school factor."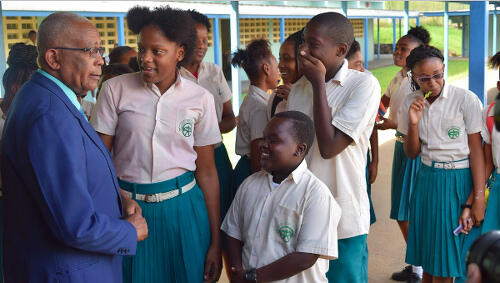 In 1995, a multilateral institution noted the imbalance: government-assisted schools with good business connections were able to raise 13.4 times over and beyond their subvention. The other schools struggle with less private funding—consequently, the quality and learning outcomes are uneven.
Minister of Education Dr Tim Gopeesingh's 2011-15 Strategic Plan pledged "to research and understand the root causes of deviant behaviour in schools and to develop policies to prevent and eradicate negative behaviour and better manage the entire school environment" (Deosaran, 2016).
What happened? David Subran, cited by Deosaran, commented: "It is clear that politics has sabotaged our education system in populist decisions taken rather than decisions based on research." Yada, yada, yada!
By 2019, Dr Nyan Gadsby-Dolly, chair of the Joint Select Committee into Human Rights, Equality and Diversity, expressed concern about the boys joining criminal gangs and being exposed to nefarious activities.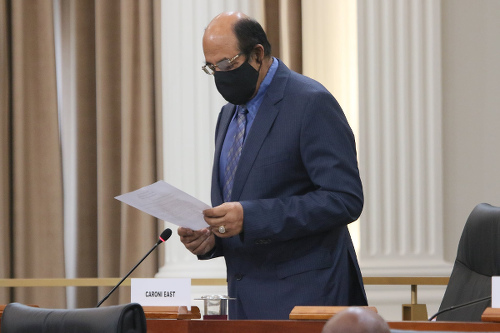 Dr Judy Rocke, UTT's programme leader for Centre for Education Studies, testified in that session that the reasons for the situation included lack of money, teachers not engaging students enough, poverty and students choosing jobs over education.
In response, Dr Gadsby-Dolly urged the Education Ministry "to establish a robust, high-quality research department with dedicated staffing to procure data which will be used as a policy framework in tackling the lingering problem".
Last week, in a Ria Taitt interview the goodly lady could only give hypotheticals and no firm policy based on evidence. This interview comes a year after Minister Dolly announced a multi-disciplinary team to review and revise the existing policy on reducing school violence.
Now she downplayed the importance of technical education in the confusing interview. Dr Jerome de Lisle (2004) would have reminded her that we are still linked to an old colonial system and that evidence-based action is needed to compensate for school inequality.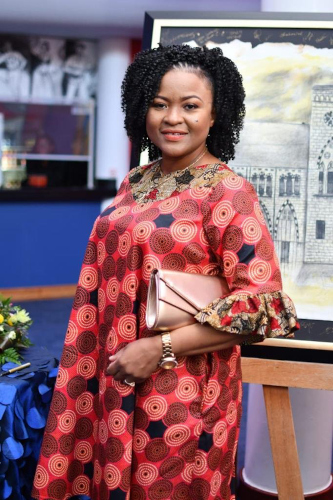 Has the research department that she recommended in 2019 been established? Or is it a case of "yada, yada, yada"?
Dr David Bratt informed us in 2016: "The basic architecture of the brain is constructed through an ongoing process that begins before birth and continues into childhood."
He further explained: "Toxic stress (chronic, unrelenting stress in early childhood, caused by extreme poverty, repeated abuse or severe maternal depression) damages developing brain architecture, which can lead to lifelong problems in learning, behaviour and physical and mental health."
Why are we surprised about school violence?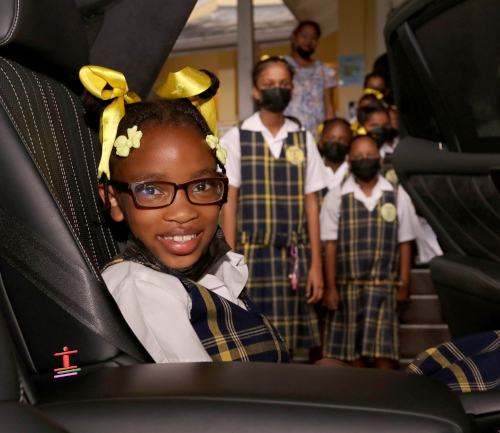 But Dr Bratt will not be a chap the powers that be will call since he continued:
"Schools are too busy teaching children how to take SEA so that they can have the minister of Education come to take pictures with the successful candidates. Governments are concerned with getting back into power, and children do not vote, so that's that."
In a small island society where government controls the money, no one in business wants to upset the coconut cart. So government gets away with abandoning children until they grow up and start causing trouble when attempts are made to buy them off by calling them "community leaders" or "village elders". Plain talk, bad manners!
Former Tertiary Education Minister Fazal Karim, in November 2019, argued for an increase in the Higher Education Research Fund, designed to assist tertiary-level institutions in researching areas of national priority of which crime and education should be a priority.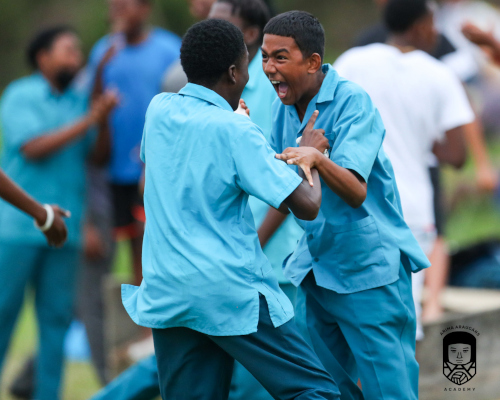 He said: "If the government invests meaningfully in education and training, they will cut expenditure in our jails."
That is a brilliant observation! But…um, what does he think UTT's Judy Rocke is doing? She told the JSC the scores.
What did Mr Karim do in his turn at the wicket? Yada, yada, yada!
The same 1995 multilateral institution's report noted that we were increasing our allocation to higher education and reducing that of primary education. We spent TT$6.5b in twelve years on GATE for many students who did not need 100% funding.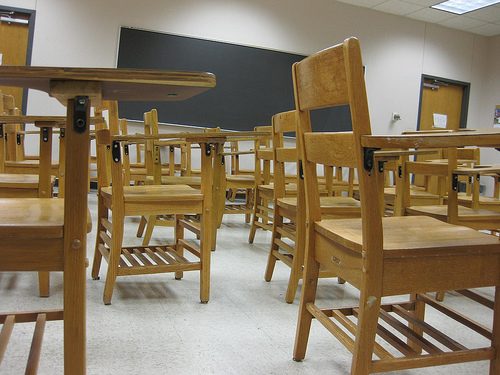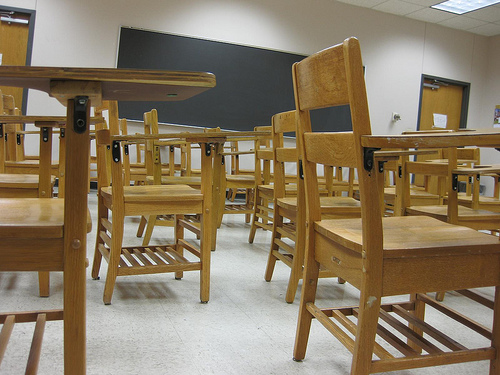 The review found that many students who accessed GATE funding came from families that fell in the middle to high-income groups of society and did not need 100% funding.
Where are those graduates now? How many helped purchase a computer tablet for the less-privileged schools during the Covid crisis? Who is likely to flee when crime becomes endemic?
Do the citizens get a discount when they seek medical and legal services from those whose education they financed?
It is not that we do not see the problems or read the pain experienced by the man in the street. Many suffer because our Marcys hide the evidence while "shoplifting" from low-income people.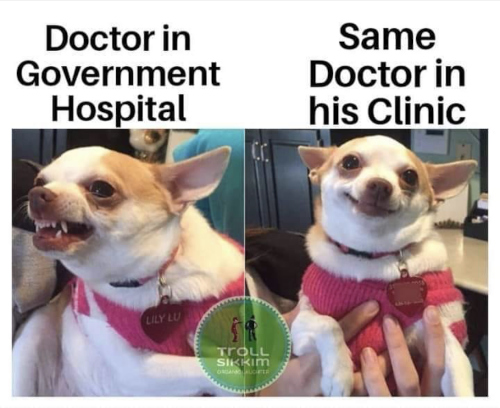 Like George, our education ministers dress up ugly things by ignoring or cloaking them in fancy words. Thank God for Bratt and DeLisle!
The yada yada folk have no excuse!