North Zone action in the Republic Cup National Youth Football League (NYFL) took centre stage yesterday, with Under-15 and Under-20 games contested at the St Mary's College Grounds and Queen's Park Savannah (QPS) respectively.
The aspiring under-15 footballers from clubs such as AC Port of Spain, Academia De Futbol Excelencia, Pro Series and Trendsetter Hawks had a particularly challenging Sunday morning, as their games kicked off from as early as 8am.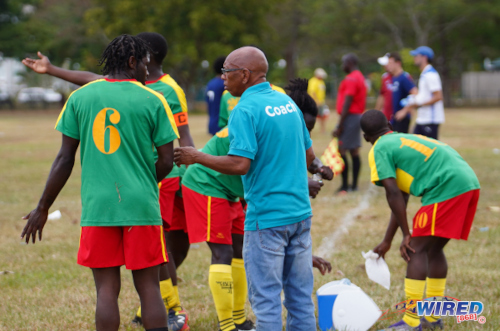 As these youngsters rolled off their beds and tried to put on their best Erling Haaland or Kylian Mbappe impressions on Serpentine Road in St Clair, something was brewing not too far away as two northern juggernauts were set to square off in the Under-20 age group on the Savannah grass.
Trendsetter, a dominant force in the pre-Covid era and winners of the National Under-17 title in 2019 under founder and stalwart Anthony "Dada" Wickham, were matching wits with a star studded QPCC FC outfit that boasted of several current national youth players and 2022 National Intercol winners with Fatima College.
Was it set to be a case of out with the old and in with the new?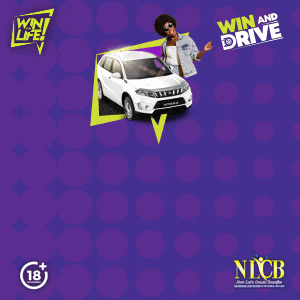 "We always know that Trendsetter Hawks [are] one of the most challenging teams in the North," QPCC coach Jason Sheppard told Wired868, as he tried to contextualize the challenge from Trendsetter. "It's almost like a silent rivalry because they have done well and we've also done well in the past."
Republic Cup official Junior Maxwell was busy at work, as he tried to get the field markings as white as snow in preparation for the 1pm kickoff of the main course on a day of NYFL football.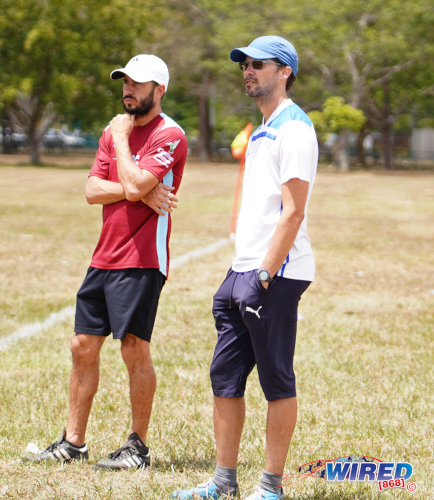 There were supposed to be a couple of appetizers on offer at the QPS. However, an 11am matchup between Caledonia Youths and Malick Blue Lions was called off just before the scheduled kickoff time, as news trickled through that "Cale" allegedly pulled out of the tournament due to their inability to garner enough players for the Under-20 age group.
With the designated prey nowhere in sight, the Blue Lions of Malick would have to roar on another day.
Santa Cruz United got going as scheduled, though, as they sent Seekers FC to the lost and found department with a 5-1 mauling under the blazing Savannah sun.
San Juan North Secondary flanker Christian Browne scored a double, including a second half penalty, while Elijah Floyd also banged into the roof of the net from close range in the dying embers of the game to give Santa Cruz a statement win.
With two North teams advancing to the NYFL quarterfinals, Santa Cruz would hope Browne and company to keep the goals coming at pace.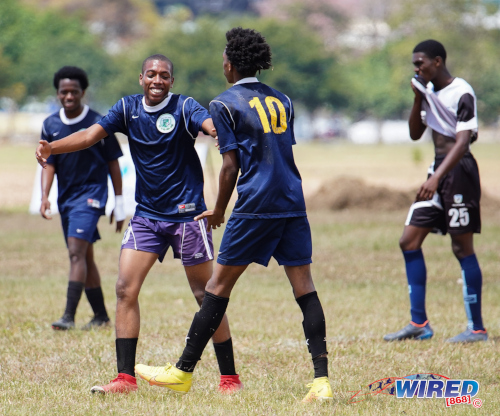 The much-anticipated clash between QPCC and Trendsetter had a few talking points but goals weren't in the conversation, as the two North giants traded punches and shadowed each other in a goalless stalemate.
It was not rip-roaring by any stretch, but it wasn't a drab affair either.
There were excellent saves by goalkeepers Barrington Patterson and Tyrese Romain, last ditch tackles, a spectacular bicycle clearance, catchy nicknames such as Big J, Boyo and Papa—and two moments of madness from Romain that nearly swung the game in Trendsetter's favour.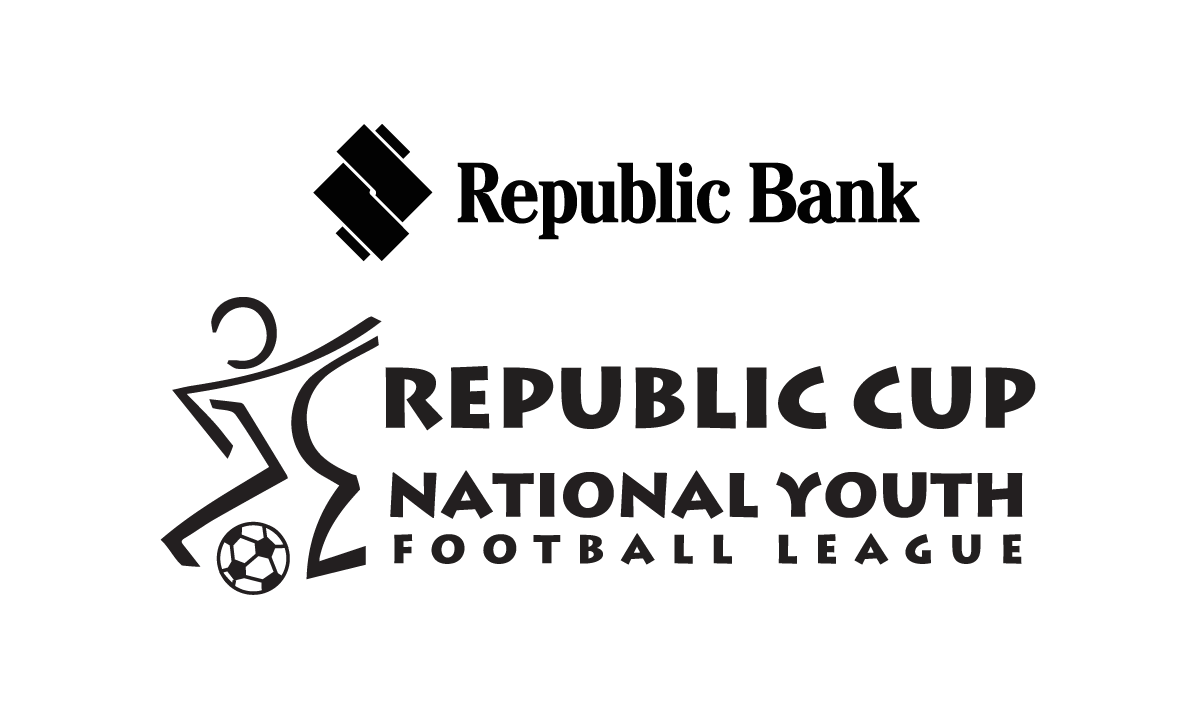 On another hot and dusty day in the capital, barring a sprinkling of precipitation around 2pm, both the Hawks and the Parkites tried their utmost to navigate bouncy and windy conditions at the QPS.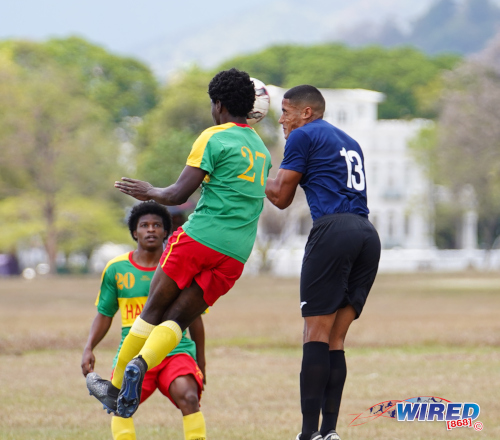 The unpredictable bounce and movement on the Savannah surface was akin to the Clarke Road United batsmen trying to survive a spell from former West Indies spinner Sunil Narine at the Queen's Park Oval the day before.
All told, the mystery spinner took seven wickets in seven overs and did not concede a single run in what was a simply astonishing feat.
"The conditions of the field aren't conducive for the type of football we would like to play," said Sheppard. "It's the same for [Trendsetter] as well as you could see it's very scrappy on both sides. It's unfortunate that these are the type of conditions that we have to face in the Republic Bank League. We were really hoping for better.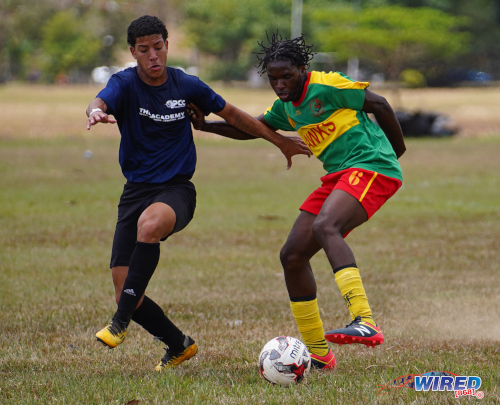 "I don't know if they could adjust to stadiums or use the Diego Martin Sporting Complex or something. We have stadiums and I don't know why we aren't using them […] and stop accepting mediocrity in terms of our facilities."
Rookie 30-year-old Trendsetter coach Mashama Baptiste blamed his team's lack of fitness as well as the conditions for their inconsistent showing.
"We had a short time to prepare so we're basically trying to get them to a high level of fitness," Baptiste said. "In the first half alone we had to make two subs due to their level of fitness and the conditions as well… It more or less ended up like a dogfight in the second half."
A promising first half, which saw spurts of individual brilliance from Trendsetter left back Timmy Cupid and flanker Jusiah Isaac, gave way to more physical and rugged play in a chaotic second half.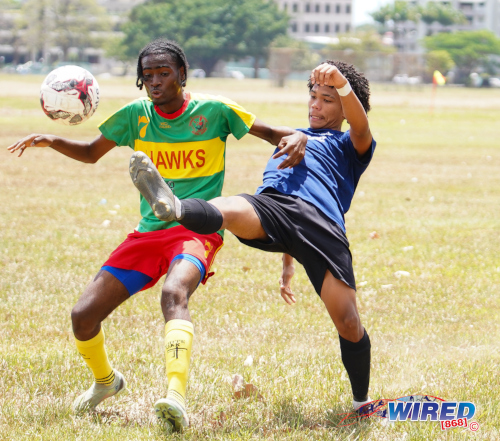 Even with the enterprise of Cupid and Isaac down the left flank, Trendsetter still had their captain and bustling midfielder Khidr Atiba to thank for a brilliant saving tackle on opposing midfielder Aalon Wright in the 45th minute.
Although QPCC had national youth players Christian Bailey and Michael Chaves in their ranks, the battle between Atiba and Wright told the tale of the match.
Atiba was a force of power and brute strength as he tried to drive the Hawks from deep, while Wright was crafty, silky and tireless in his box-to-box forays.
"Trying to move the ball around in this park is like going through a minefield with the kinda divots and potholes that you have to run through with bad bounces," said Sheppard. "Unfortunately, that's what we have to face but both teams were playing on the same surface.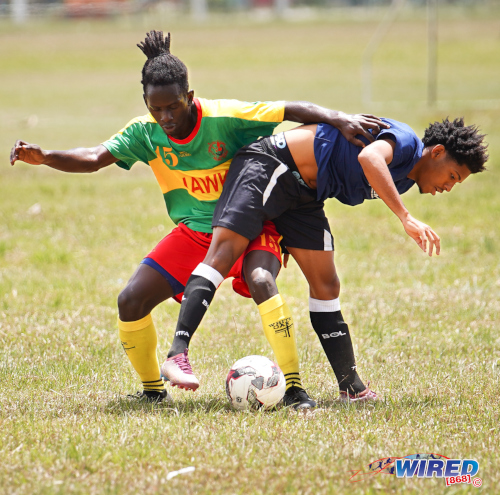 "The field was basically the equalizer and it led to a lot of long balls being played, with a lot of counter attacks as well. It was very physical and we expect that from Trendsetter as they're a very good team."
With Trinidad and Tobago National Under-20 goalkeeper Tristan Edwards sitting on the QPCC bench, it's unclear whether the divots or potholes contributed to the mental lapses that Romain experienced on two occasions within the space of eight minutes in the second half.
On the hour mark, Romain was dispossessed in the area by Trendsetter substitute Andel Frazer as he tried to control a back pass. Luckily for the QPCC goalie, Frazer wasted the glorious chance as he opted to pass across the face of goal to Casper the Friendly Ghost instead of taking the shot himself from the tight angle.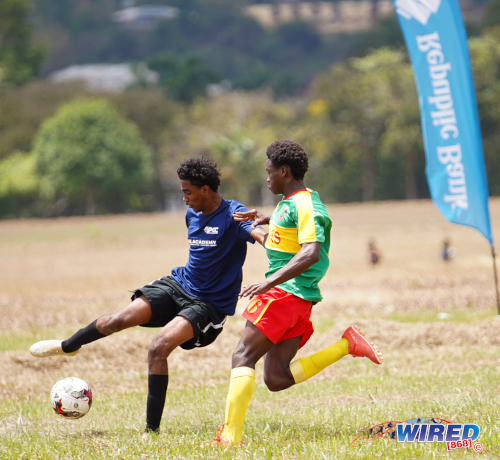 Eight minutes later, Romain had his blushes spared again, as he handled outside the area while Trendsetter attacker Jameel Hassan was struggling to bring the ball under his spell on a counterattack.
Romain picked up a yellow card for his troubles, although Mashama and the Trendsetter staff wanted harsher punishment.
"Tyrese had a great game—he had one little error but we kept the clean sheet as a team," said Sheppard. "Tristan is one of those players we're looking at pushing into the senior team for the TTPFL 2. The [QPCC senior team] coach Wayne Sheppard likes what he is offering.
"Tristan is experienced, he's composed and his mindset as a goalkeeper is very good as well. He has amazing potential, not only for us and our senior team, but at the national level as well.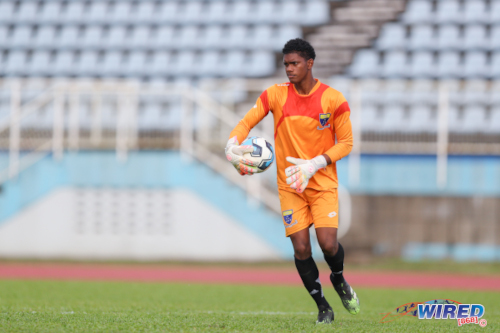 "Hopefully, he can get out of the country with a professional contract or college because he is way better than the level we have here in the country in my opinion."
Before full-time, Romain atoned for his earlier errors as he hung on to a meaty hit from outside the area by Trendsetter's all-action right back Russell "Boyo" Francois in the 84th minute.
At the other end, Patterson wasn't to be outdone, as he bravely smothered a close range effort by Aidan DeGannes to ensure a share of the spoils—following some nifty play down the left by Bailey.
"We will take that," Sheppard (J) said. "At least a point is better than none. No goals were conceded either."
Baptiste seemed to be fairly satisfied as well.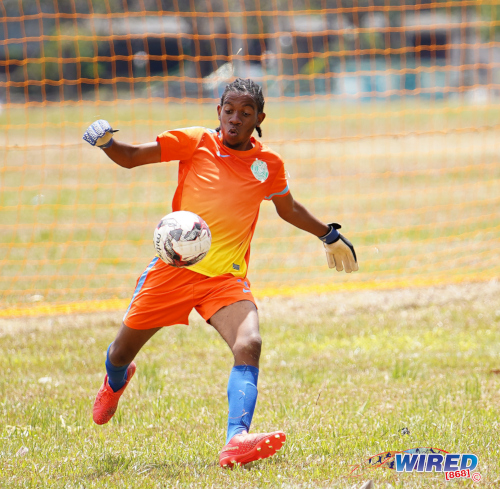 "Queen's Park played a good game—we'll move on from here, continue with what we have been practicing and we expect to get better," Baptiste said.
Given Trendsetter's rich history, does Baptiste feel pressured by the task at hand?
"Yeah I feel a bit of pressure," Baptiste told Wired868. "There are a lot of experienced coaches here to learn from. I'm fairly new to the coaching. I thank Trendsetter for the opportunity and I believe it could only get better from here."
Much like Sheppard (J), who pointed to the importance of development from QPCC's Under-13s straight through to the seniors, Baptiste noted that winning trophies isn't the only priority.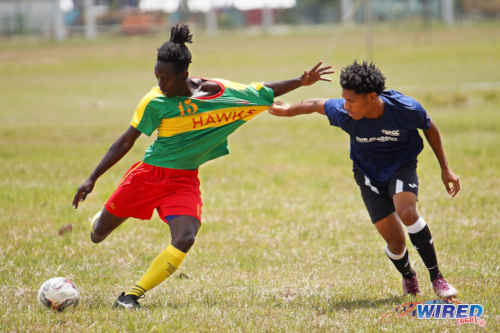 "A lot of these guys here are approaching the age where they should be looking to be with professional teams," Baptiste said. "My goal here is to develop them and raise their confidence to the point where they'll be seen by some of these professional teams, who will be able to take them off our hands and develop them further."
A few divots and potholes notwithstanding, QPCC and Trendsetter will anticipate better and brighter days in NYFL 2023.
(Teams)
Trendsetter Hawks (4-2-3-1): 1.Barrington Patterson (GK); 15.Jahiem Craigwell (18.Russell Francois 34), 6.Dwaine Charles, 3.Ronaldo Adolphus, 16.Timmy Cupid; 7.Casim Pierre (9.Koby Morin 53 [10.Jameel Hassan 64]), 5.Khidr Atiba (captain) (31.Ryan Radellant 77); 27.Jaheem Ayres (19.Tarique Lett 71), 8.Joshua Frederick (13.Dahvid Lawrence 28), 11.Jusiah Isaac (29.Yasim Pierre 68); 20.Jivon Collier (17.Andel Frazer halftime).
Unused substitutes: 2.Jadon De Freitas, 4.Malick Jarvis, 12.Khazim Jackson, 14.Ezekiel Hercules, 26.Junior Hunte.
Coach: Mashama Baptiste
QPCC (4-3-3): 1.Tyrese Romain (GK); 14.Emile Patrick (11.Joshua Miller 58), 3.Isaiah Zamore, 13.Alijah Nunes, 17.Tyrell Voisin (16.Logan Maingot 24); 6.Justin Alcantara (21.Elijah Camacho halftime), 10.Aidan DeGannes, 8.Aalon Wright; 9.Ishmael Lewis, 15.Michael Chaves (18.Luke Correia 58), 7.Christian Bailey.
Unused substitutes: 22.Tristan Edwards (GK), 12.Aiden Nunes.
Coach: Colm De Freitas
Wired868 Man of the Match: Aalon Wright (QPCC)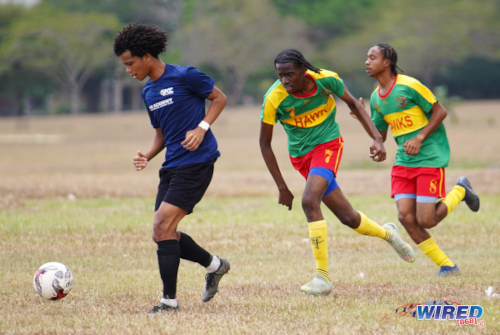 Republic Cup National Youth Football League
North Zone Under-20
(Sunday 19 March)
Seekers FC 1 (Sherkieem Dick), Santa Cruz United 5 (Jeremiah Kennedy, Christian Browne [2], Juheem Danclar, Elijah Floyd) at Queen's Park Savannah;
Trendsetter Hawks 0, QPCC 0 at Queen's Park Savannah.