Trinidad and Tobago Men's National Under-17 Team head coach Shawn Cooper credited the desire of his players and the physical preparation of the teenaged team, as they advanced to the Round of 16 phase of the Concacaf Under-17 Championship after yesterday's 1-1 tie with Barbados.
The result, at the Estadio Pensativo in Antigua, Guatemala, meant that Trinidad and Tobago and Barbados both finished Group F with a solitary point. However, the young Soca Warriors advanced on a "superior" goal aggregate—minus-three compared to minus-seven.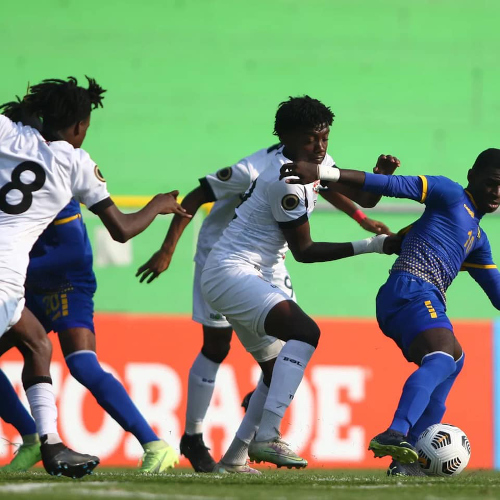 "It wasn't pretty and we know we can play much better football than we are doing at this time," Cooper told the TTFA Media. "But the boys are learning on the job and their efforts cannot be questioned. They are giving their all for the country at the moment—but we must be better going forward in the future."
Trinidad and Tobago's next outing is on Sunday when they play either El Salvador or Haiti at the Estadio Pensativo.
Cooper will hope to have all 20 players available this weekend, after he was forced to start with flanker Derrel Garcia against Barbados—just 48 hours after the St Benedict's College attacker's sublime volleyed goal in a 3-1 loss to the United States.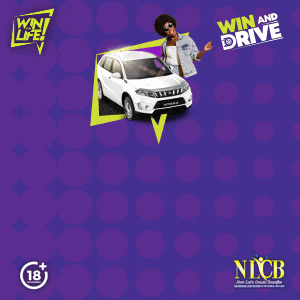 "We had to make some decisions in the starting team [against Barbados] with a slight injury to Derrel Garcia, coming from the goal he scored against the US," said Cooper. "He struck the ball so hard that he injured his right ankle, so I decided not to use him."
Cooper expected a tough contest with Barbados, and he got it.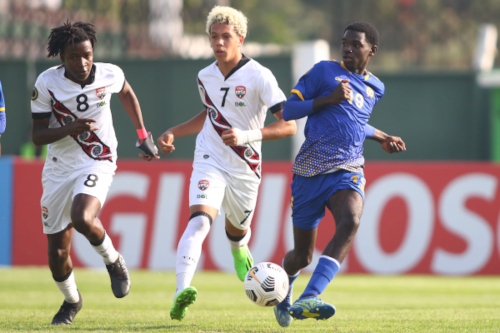 "I said from the start, Barbados is no walk over—they have some quality players within their squad and they were a stubborn bunch," said the Presentation College (San Fernando) head coach. "The difference in this match was who wanted it more with all the cards on the table.
"[Barbados] were purposeful in their play and had the belief of going to the second rounds. We on the other hand [were] trying to put on a full 90-minute performance to have the perfect game.
"We struggled to settle down, not for the first time, and went a goal behind by some poor decision-making and defensive organisation."
Trinidad and Tobago were improved after the interval and Cooper also introduced Garcia from off the substitutes' bench.
The young Soca Warriors have matched all comers—in terms of goals, at least—in the second 45 minutes of their contests thus far in Guatemala. They traded two goals apiece with Canada after the interval on 11 February and got the only item of the second period against USA on 13 February.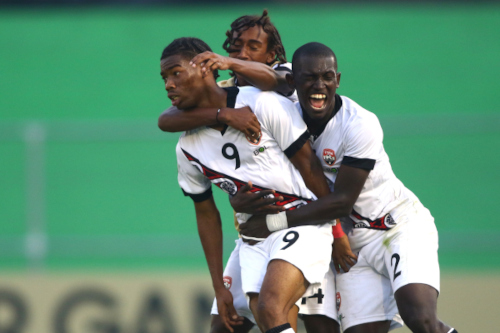 "Our conditioning program has been second to none, so we were relentless in the second half to get the equaliser," said Cooper, who is supported in that regard by trainer Gilbert Bateau. "We have several players on the day who can deliver goals. Today was [Lindell] Sween— before the goal he had his personal struggles in the field, but his talent came to the party at the end—and day before was Garcia.
"It was a team effort and a member doing his part when asked to do so."
The top four teams at the ongoing Concacaf youth tournament will advance to the 2023 Peru Fifa Under-17 World Cup.
Captain Josiah Ochoa's troops need to defeat El Salvador/ Haiti and the winner between Mexico/ Nicaragua to become only the second Trinidad and Tobago to qualify for that competition, since the team of 2015 that included Bateau's son, Sheldon Bateau, along with the likes of Kevin Molino, Aubrey David and Leston Paul.
"We will recover over the next couple days and prepare for our next opponent," said Cooper. "Again, we are one step towards achieving our mission. It will certainly be a challenge but it's one we are looking forward to."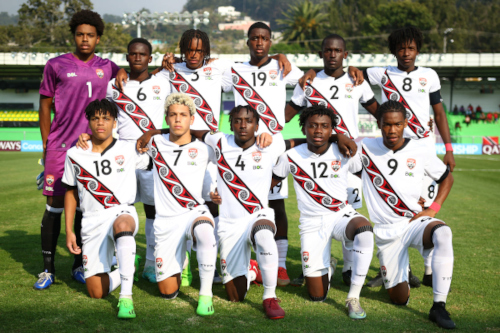 (Trinidad and Tobago team)
Goalkeepers: 1.Ailan Panton (Darlington School/ Darlington Soccer Academy—USA), 20.Jaden Ottley (Fatima College/ QPCC);
Defenders: 7.Rio Cardines (Crystal Palace—England), 3.Joshua Figaro (Trinity College East/ Trendsetter Hawks), 2.Jaden Williams (Fatima College/ QPCC), 4.Lyshaun Morris (St Benedict's College/ Point Fortin Academy), 5.Samuel Duncan (Charlotte FC—USA);
Midfielders: 14.Tau Lamsee (QRC/ Pro Series), 15.Armani Rowe (St Benedict's Prep/ Cedar Stars—USA), 6.Aydon Caruth (QRC/ Police FC), 8.Josiah Ochoa (St Benedict's College/ Point Fortin Academy), 12.Jeremiah Cateau (Hillgrove High School/ Concorde Fire—USA);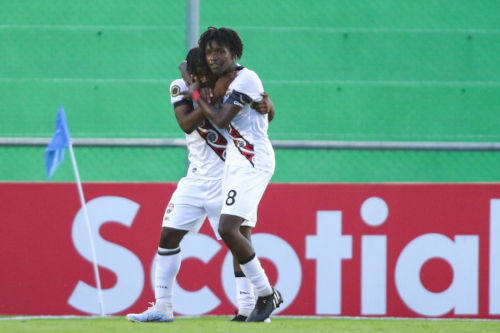 Attacking midfielders: 11.Derrel Garcia (St Benedict's College/ Cox FA), 13.Vaughn Clement (Presentation College, San F'do/ Cox FA), 10.Michael Chaves (Fatima College/ QPCC), 16.Jeremiah Niles (St Benedict's College/ Point Fortin Academy), 18.Dominic Wilson (Nashville FC Academy—USA);
Forwards: 9.Lindell Sween (San Juan North Secondary), 17.Malachi Webb (St Benedict's College/ Premier FC), 19.Tyrell Moore (McEachern High School/ Nashville FC—USA).