W Connection FC secured top spot in Group B of the Next Level Consultant Ltd (NLCL) Under-19 Community Cup yesterday, as they emerged with a 3-1 win over Gasparillo Youths in some bumpy conditions at the Plaisance Park Recreation Ground in Claxton Bay.
Connection suffered their first blemish of the 2022/23 NLCL tournament last Thursday, when they fell 1-0 away to Cunupia FC. But yesterday, the "Savonetta Boys" put Gasparillo to bed early with three goals in a crazy four-minute span in the first half.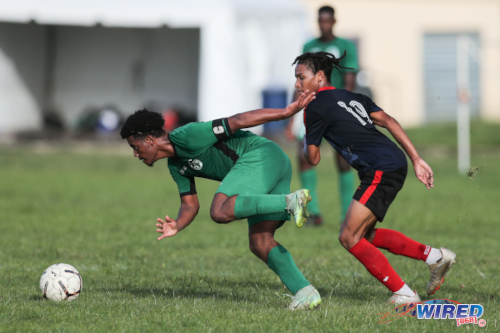 Bullish Connection captain Caleb Boyce, who a sprinkling of Connection fans referred to as "Captain America", bagged two of those three items in quick succession with his typically strong and predatory strike play.
Boyce, a focal point for Presentation College (San Fernando) in the 2022 Secondary Schools Football League (SSFL) season, opened the scoring in the 19th minute with a neat finish past Gasparillo custodian Jerelle Thorne.
Young Thorne barely had time to dust off himself before Boyce doubled his team's advantage within seconds. On the latter occasion, an errant Gasparillo pass from the restart put the Connection captain clean through to apply a simple finish.
"We took a little time to settle into the game in the first half," Gasparillo coach Mark Ranghel told Wired868. "By the time we settled into the game, W Connection had already scored two easy goals due to some silly mistakes at the back."
Things went from bad to extremely worse in the blink of an eye for the visitors, as Connection's chirpy left back Duhrell Young put the "Savonetta Boys" 3-0 up in the 22nd minute—after a slick left side move which involved Maliki "Yellows" Clement.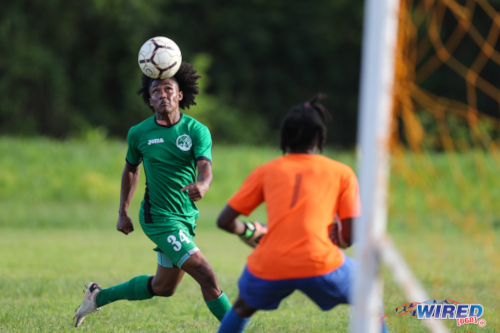 Boyce and Yellows showed little hospitality at Plaisance Park yesterday, as they gave the visitors a torrid time with their incessant running.
Young was a bundle of energy up and down the left flank as well, and he pulled something from his attacking toolkit to grant his team what turned out to be an unassailable 3-0 lead.
Young had the talk to back it up too, as he constantly gave his own players picong when they made an error or failed to latch on to one of his through passes.
Gasparillo (eight points) were desperately trying to stay in the contest to keep their hopes of finishing in Group B's top three alive. And Ranghel shuffled his pack, as he pushed giant centre back Josiah Cooper into the midfield in a swap with Daunte Julien.
"We realized that they were capitalizing in the middle of the park and we wanted to close things up a bit," said Ranghel. "We put Cooper in the middle to get a little more push and power in the centre of the field. It did work for us. But unfortunately, we didn't capitalize on our chances and the three goals that were scored in quick succession took us out of the game.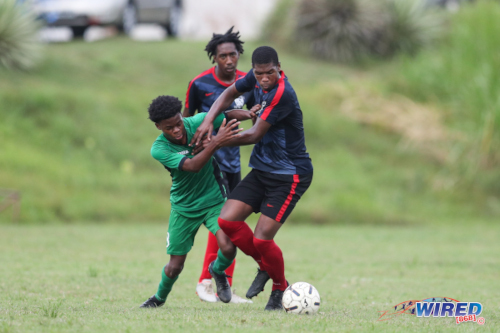 "It was a tough break."
Cooper did indeed have an impact, as his physical presence gave the Connection central defensive pairing of Jacquil Adams and Sahrai Mitchell something to think about. He held nothing back in his tackles either.
Diminutive Connection flanker Josiah Hypolite would testify to that, as he was swiftly substituted with a nasty gash on his knee after a ferocious Cooper tackle near the Gasparillo technical area.
The lively Yellows, who could have easily had a hat-trick on another day, also limped off the field after picking up a knock to his ankle while both sets of coaches urged referee Andrew Samuel to take control of the game.
"Come on referee—remember these are youths we dealing with eh!" Connection assistant coach Kerry Jamerson shouted from the sidelines, with his complaints echoed by head coach and former Strike Squad teammate Brian Williams.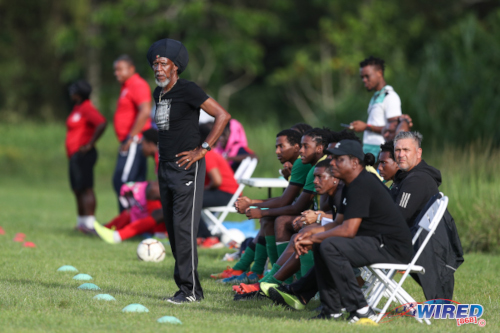 On the field, Gasparillo were slowly clawing themselves back into the contest. Cooper linked well with his striker and captain Ricardo Williams, who won a penalty after being upended in the box by Young in the 51st minute.
Gasparillo midfielder Terrell Rajoon calmly cut the deficit to two goals, as he beat the despairing dive of Connection goalie Zeronn Collymore.
Could the Gasparillo unit mount an improbable comeback against the table-toppers on enemy territory?
With better finishing, Gasparillo might have managed a comeback story for the ages!
Just past the hour mark, Gasparillo flanker Jabari Forbes blazed over at the back stick following a delicious left side corner from substitute Ayche Allum Sanders. Then, in the 83rd minute, the tireless Williams (R) just couldn't squeeze a shot around Collymore after being played through on goal by a slick pass.
Collymore was called into action once more before Samuel blew his final whistle, as he did well to hold on to a stinging left-footed volley from outside the area by Allum Sanders.
In the end, Gasparillo had little to show for all their second half fight and gusto. And now, Ranghel's team must defeat Point Fortin Youth FA (ten points) in their final group game on Thursday and hope other results go in their favour—if they are to secure a top three place in Group B and qualify for the 2022/23 NLCL quarterfinal stage.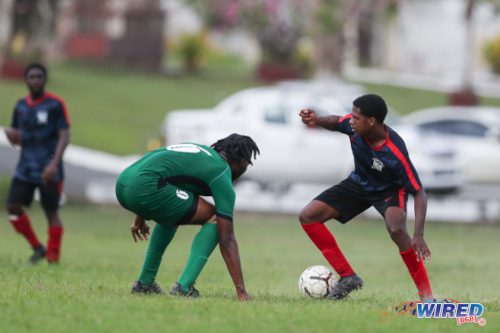 Connection, Made in La Brea and the impressive defending champs Soccer Made Simple (SMS), who stormed to an impressive 6-1 win over Trendsetter Hawks at the Larry Gomes Stadium in Malabar yesterday, have already booked spots in the knockout stage.
At present, Connection's immediate concerns are altogether different to Gasparillo's.
"I was a bit disappointed with how we fell away in the second half," Williams (B) told Wired868. "But again, they are young boys and we're really trying for them to keep that tempo for the 90 minutes—I know how difficult that could be. Taking into consideration that the ground conditions were a little challenging, they responded well.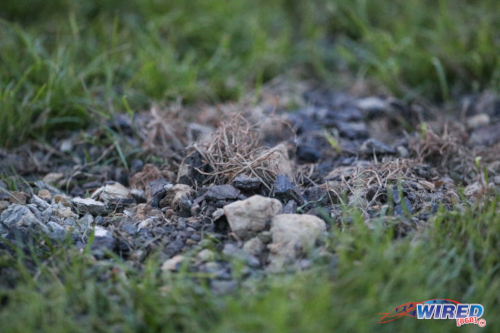 "It's just to keep the concentration and the right rotation of the players. That kinda management is important for us to look at. Overall, I was pleased about the performance this afternoon."
Only the defending champs SMS (23 points) have bettered Connection's 22-point haul in the current season to date. Still, Williams (B), a former Trinidad and Tobago National Under-20 team coach, remained coy about his team's NLCL title aspirations.
"We are taking it one step at a time," said the Connection coach. "If we finish on top of the group, we'd look at our quarterfinal opponent and try to take it right to the end of the tournament. We are very much optimistic about doing well.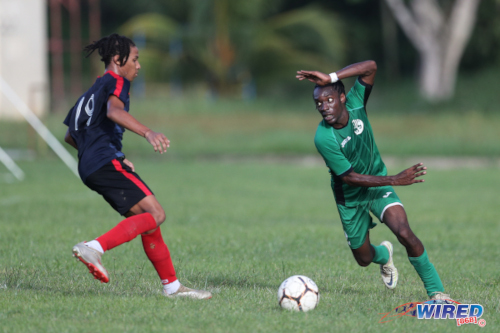 "We are aware of the levels of youth football in Trinidad and Tobago. We are trying to create the right environment for these kids and them to progress and do well. At the end of the day, it's a representation of the national team and the bigger picture."
At present, a pretty picture is being painted by the young Connection outfit. And with their bulldozing captain Caleb Boyce leading the line, they will definitely take some stopping in this NLCL campaign.
(Teams)
W Connection FC (4-3-3):1.Zeronn Collymore (GK); 3.Camron Wylie (26.Terrence Worrell 58), 23.Jacquil Adams, 17.Sahrai Mitchell, 2.Duhrell Young; 32.Ethan Trotman (19.Akilu Joseph halftime), 29.Kaylon Baptiste, 6.Levi Jones; 24.Josiah Hypolite (35.Kaeden Thomas-Robinson 59), 10.Caleb Boyce (captain) (27.Micah Brathwaite 82), 34.Maliki Clement (8.Malik Brathwaite 64).
Unused substitutes: 22.Andre Gomez (GK), 9.Chaz Forde, 36.Isiah Worrell, 99.Shawn Boodram.
Coach: Brian Williams
Gasparillo Youths (4-2-3-1): 1.Jerelle Thorne (GK); 18.Jaheim Abraham (2.Jayden Rodriguez 87), 6.Aaron Oudit, 5.Josiah Cooper, 66.Gyasi Pinder (99.Hakeem Lange 48); 16.Josiah Bain (20.Jahlown Lewis 53), 17.Terrell Rajoon; 8.Jabari Forbes, 14.Daunte Julien, 19.Darren Griffith (10.Ayche Allum Sanders 53); 80.Ricardo Williams (captain).
Unused substitutes: 3.Jaden Alexander, 4.Tyrell Joefield, 7.Jaden Joseph, 9.Malik Young, 12.Abayomi George.
Coach: Mark Ranghel
Referee: Andrew Samuel
Wired868 Man of the Match: Caleb Boyce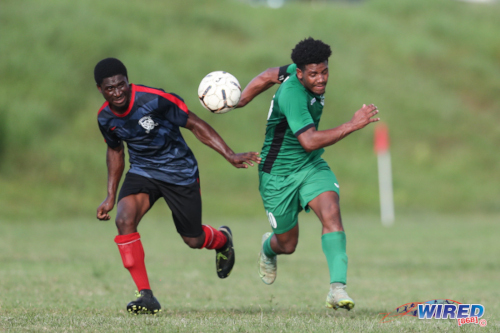 NLCL Under-19 Community Cup
(Sunday 22 January)
(Group A)
Malabar Young Stars 2, Santa Cruz United 2 at Larry Gomes Stadium;
Soccer Made Simple 6, Trendsetter Hawks 1 at Larry Gomes Stadium;
T&T Maestros 3, World Class Soccer Clinic 4 at Fiver Rivers.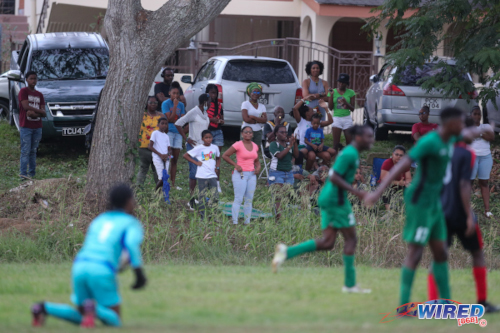 (Group B)
W Connection FC 3 (Caleb Boyce 19, 20, Duhrell Young 22), Gasparillo Youths 1 (Terrell Rajoon pen 51) at Plaisance Park Recreation Ground;
Point Fortin Youth FA 4, Moruga FC 1 at Mahaica Oval;
Cunupia FC 0, Made in La Brea 0 at Balmain Recreation Ground.
(Group C)
Eagles FC 1, Georgia FC 1 at Mt St George Recreation Ground;
Roxborough Lakers 0, Ball Blasters FA 2 at Mt St George recreation Ground.