Trinidad and Tobago Men's National Senior Team head coach Angus Eve is targeting friendly Caribbean opposition to give local-based players a chance to feature in March's decisive Concacaf Nations League fixtures.
The Soca Warriors, who are second in Group B in tier two of Concacaf, need a win away to The Bahamas on Friday 24 March and possibly another three points against Nicaragua on Monday 27 March at the Dwight Yorke Stadium in Bacolet, Tobago.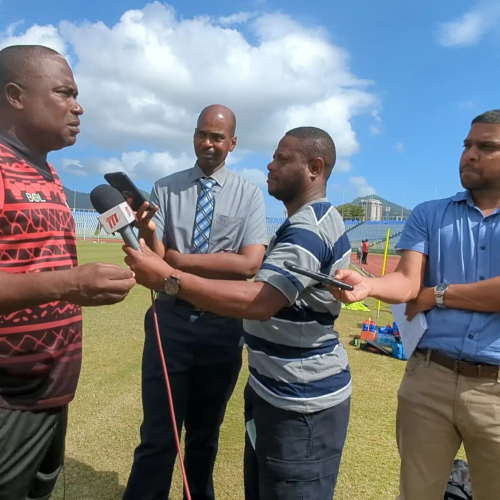 At present, Trinidad and Tobago trail Nicaragua by one point and the Central American team host St Vincent and the Grenadines on 24 March.
TTFA media officer Shaun Fuentes said that the Nicaragua fixture was moved to Tobago due to the unavailability of several national stadia in Trinidad.
Eve suggested that his current training regime is also a creative way of addressing the lack of senior domestic football on the two-island republic.

"What we are trying to do is go around that […] by having the guys train and bring them up to some level of match fitness," said Eve, "so they can have an equal opportunity [to be selected]."
At present, the training camp includes a mixture of youth and experience with the likes of Khaleem Hyland, Joevin Jones, Adrian Foncette, Real Gill, Che Benny and Gary Griffith III among the involved players.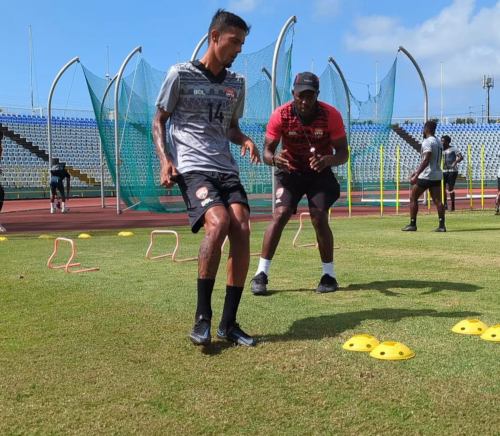 "We have a nice young bunch of players that given the right experiences, come 2026, can contribute," he said.
Eve said he hopes to have a couple friendlies against Caribbean opposition before the end of February, to give the "disadvantaged" local-based players a chance to "impress selectors".
There is no Fifa match window before the Nation League matches, so clubs—even local ones—would need to consent to release players for any such matches. However, most players are likely to be free agents, outside of the Terminix La Horquetta Rangers employees.
Eve insisted that the Warriors would do their utmost to win promotion to the Concacaf Nations League top tier. However, he suggested that it was hard to do worse than the team's elimination at the hands of the Bahamas, under his predecessor Terry Fenwick.
"We lost to Caribbean countries in World Cup qualifying—you can't get much lower than that," said Eve. "[…] Even if we don't win, we still have another opportunity to qualify [for the 2023 Concacaf Gold Cup via a play-off route], so it won't be the be-all and end-all.
"[…] But we are trying our damndest to get us there."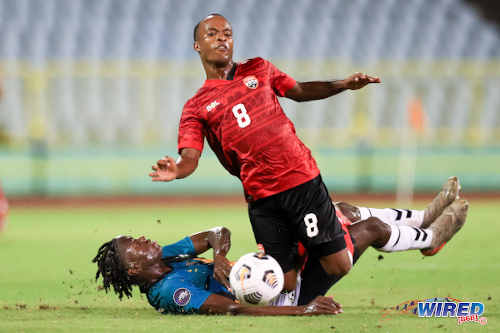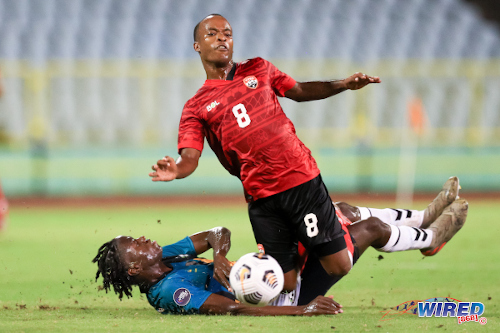 In truth, the Warriors did not lose to Caribbean opposition in the 2022 World Cup qualifying campaign. However, Fenwick's troops were eliminated after draws away to Puerto Rico and the Bahamas.
Eve suggested Trinidad and Tobago football coaches are also disadvantaged by laws that do not grant citizenship to foreign-born athletes through their grandparents.
As a result, England-born Aston Villa right back Matty Cash was able to represent Poland at the Qatar 2022 World Cup through his lineage, while England-born Charlton Athletic defender Ryan Inniss cannot play for Trinidad and Tobago using the same criteria.
"Matty Cash's grandparents were Polish and he was allowed to play [but] we don't have that here," said Eve. "[…] We are the only country where because of our laws we can't bring people whose grandparents are Trinidadian."
Eve steered clear of topics involving local football administration, though, although he admitted that it impacts on his team.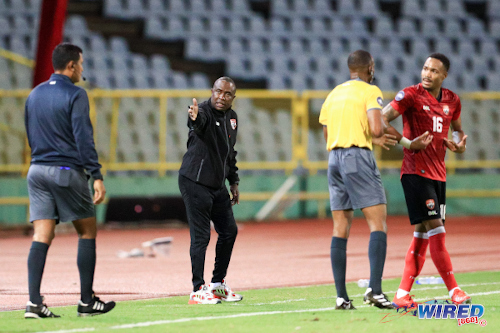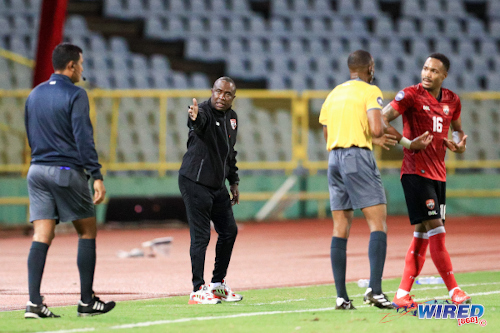 "A friend of mine once said you took the toughest job in Trinidad and Tobago, simply because there is no fluidity in the job," said Eve. "[…] There was a quote from Morocco that I would use here. They said when other people were studying corruption and boardroom stuff, [the Morocco football people] were studying the stuff on the field.
"And that is where we have to get back to."