San Juan North Secondary had their stranglehold on the Secondary Schools Football League's (SSFL) East Zone Intercol trophy taken away yesterday, as Trinity College East (TCE) stunned the East juggernauts via a solitary Jaheim Faustin item in a tight finale at the Larry Gomes Stadium.
In a scrappy and sometimes cagey East Intercol finale that often lacked quality in the attacking third, Faustin—the son of former Strike Squad player Marvin Faustin—broke San Juan hearts in the 69th minute as he buried past opposing goalkeeper Xavion Haynes to gift Trinity East their first ever Intercol title.
It was a piece of history for Dwayne Davis too, as the Trinity coach won the coveted East crown in his very first season in the Premier Division.
"We felt relieved to finally get it done," Davis told Wired868. "We really wanted to win this title. It's a lot of excitement and a lot of high energy in the camp."
After being narrowly edged out by San Juan earlier in the Premier Division campaign, Davis and the Trinity unit were confident that they could hold off the boys from Bourg Mulatresse. And in the 18 year-old Faustin, a former National Under-17 player, Trinity had a counter-attacking threat of their own that would take some stopping.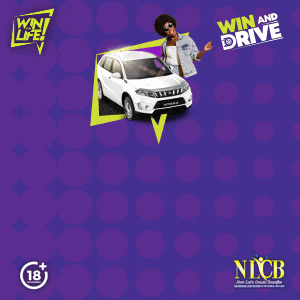 "There wasn't any anxiety [in the camp prior to the final]," Davis said. "The boys really wanted it. They were really focused and we had a lot of intensity in training as well.
"They were zoned in during the training sessions because they really wanted to beat San Juan and win this title for the first time. The school has never done this before. Kudos to the boys as they played well and they executed and got the goal."
In the other technical area, coach Jerry Moe led San Juan North to four straight East titles before yesterday—a run that included the 2016 National Intercol crown and the 2019 National Intercol runner-up finish.
Prior to Trinity East, the last school outside of San Juan North to lift the East Intercol trophy was St Augustine Secondary—who did so in the 2015 season after Five Rivers stunned the Bourg Mulatrasse boys.
Moe was his usual understated self yesterday, as he praised the efforts of his San Juan team in a season that started off with the veteran coach aiming for survival.
"We overachieved this season really and truly," Moe told Wired868. "Three of the guys in the back four were really converted to defenders for this season. We had to convert and work with what we had.
"A lot of work went into these guys to bring them to the level they were at. Winning the group was a big thing for us because at the start of the season we were more or less hoping to survive.
"After that, it went from trying to survive to people believing in us and people even cussing me for certain decisions."

Yesterday, San Juan put in a disjointed display and never really found their rhythm in Malabar, with Moe explaining that Trinity's compact midfield halted them from establishing any real fluidity in the contest.
"I think overall we knew going into the game that they were going to defend with six and attack with four—that's the message they had been sending all week," Moe said. "We didn't really have the players with the technical ability to counter it. The game was a little scrappy but that's because we didn't have the technical ability to execute the game plan."
With San Juan stifled in the middle of the park, where the Trinity trio of Dexter Croal, Joshua Figaro and Jeremiah Frank-Williams all fought for territory tenaciously, it was the Trinity Blue Hawks that ascended in Malabar.
Trinity East withstood the threat of San Juan's danger duo of Larry Noel and Lindell Sween and struck through their own rising star, Faustin, after a rare error at the back by opposing central defender Joshua Lewis.
"We always thought that we could limit San Juan and not allow them to score goals," said Davis. "We thought based on what they try to do, we had a game plan […] to prevent them from getting the spaces they need to create chances.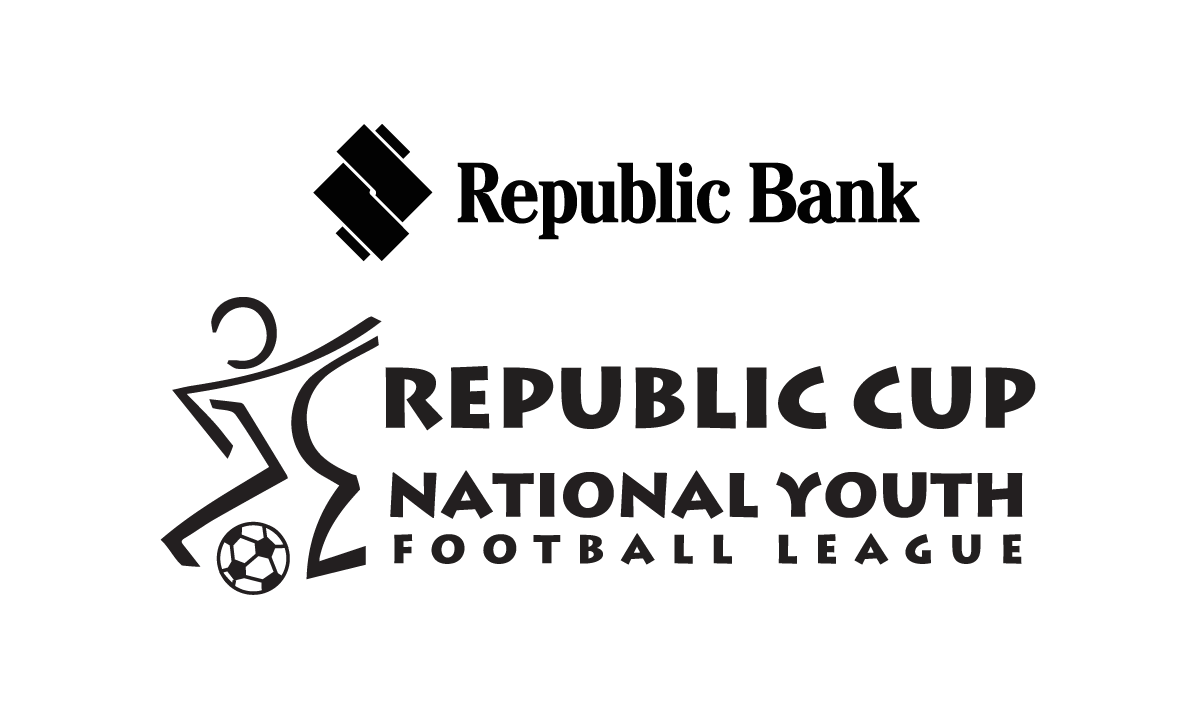 "Yes, they took a lot of shots. But as I told you the last time we played them, we don't mind shots from distance. We don't want Larry and Sween getting into the box and getting shots off.
"I think today we did very well to limit the space for Sween in the midfield and Larry up top."
Moe concurred.
"The counteract for that in this game in particular was for Larry to play on the shoulders of the two stoppers and try and run in between them," Moe said. "If the service isn't there, there isn't much he could do.
"The plan was for Sween to start higher up first and come back in the midfield. You could clearly see they had a block in the middle."
Having beaten the Arima North goalkeeper with a speculative long-range effort in the East semis, Sween tried his luck from distance yesterday too.
In the 34th minute, the San Juan midfielder drew some "oohs" from the crowd with a free kick from all of 33 yards. With the confidence of Davis and Trinity goalkeeper coach Trevor Nottingham behind him, Brandon Dalrymple sprawled to his left to deal with the set piece admirably.
When the two teams met in Premier Division action back in September, San Juan left Trincity with a narrow 1-0 win after Noel profited from an error at the back by a TCE defender. Yesterday, fate was reversed.
The usually steady Lewis mis-controlled a back pass after a San Juan corner kick routine broke down, and the speedy Faustin edged the defender in an intense foot race before the players collided in a heap just outside the area.
As the Trinity bench pleaded with referee Andrew Samuel for a free kick, Faustin bounced up to finish with aplomb before whipping off his shirt in a wild celebration.
Nicknamed "Shoes", the 19 year-old Lewis kept cramping up throughout the second half and received treatment on several occasions. Moe credited his winger-turned-defender for soldiering on, but it was his critical lapse in concentration which eventually let in Trinity's most dangerous player.
Moe did not hold any grudges.
"Somebody lost the ball in the middle of the park and it led to that—but that happens at all levels of the game," said Moe, on the game's lone item. "I'm not going to crucify somebody for a mistake, these things happen. Football is played by human beings, so we will make mistakes.
"Lewis is normally the type of player who will sulk and complain when things like that happen and ask to come off the field. The fact that he stayed on the field and fought to the end shows that he's maturing. He grew up today."
Lewis made key interventions on Faustin and Khaleem Prince—who missed a gaping goal early in the second half after Haynes spilled a regulation cross from the right side.
But Davis always felt Trinity could get some joy if the aggressive stopper was isolated.
"We saw them play and we understood that [Lewis] was their talisman so to speak in the back—he's always covering everybody," Davis said. "We also felt though, that if we could get him in open space and one-on-one with Faustin or one of our other players, they would be able to create something from it."
San Juan tried desperately to get back into the contest but, crucially, neither Noel or Sween looked like getting half an inch in the Trinity penalty area to unleash their favored left boot.
San Juan's best opportunities in the final stages both fell to substitutes.
In the 73rd minute, the diminutive Niem Thomas blazed a right-footed shot over bar from a tight angle, while Jaheem Dandar screwed a left-footer wide of the mark in the 87th minute—after Trinity captain Andre Providence was caught out by a long ball.
As the four minutes of stoppage time were exhausted, San Juan had one last chance from distance after the tireless Sween was fouled while trying to make room for one of his left-footed bombs.
With the last telling kick of the game, the 16 year-old Sween struck a low free kick on frame, only for Dalrymple to nudge the ball aside for a corner.
"Tweet, tweeeeet!" sounded Samuel's whistle, as San Juan's resulting corner proved futile—sparking wild celebrations from the Trinity players and their jubilant fans.
It meant that instead of a tasty rematch between San Juan North and Fatima College in the National Intercol semifinals on Thursday 1 December, it will instead be a homecoming of sorts for Davis.
Davis steered Fatima to two National Under-14 titles before getting the chance to coach at Premier Division level with Trinity East. He didn't give much away on his plans for the Hutson "Baba" Charles-coached Fatima team.
"To be honest, I've watched Fatima a couple of times but I haven't studied them like that yet," he said, "So I have to go watch over footage and see what plan we can come up with based on what they're doing."
How far can he continue the Trinity Blue Hawks' fairytale run?
(Teams)
San Juan North Secondary (4-2-3-1): 1.Xavion Haynes (GK); 14.Desailly Lewis, 8.Adel Black-Haynes (17.Jahdel Chase-Charles 90+3, 2.Joshua Lewis, 15.Kent Guy; 12.Jardell Mitchell, 20.Kedell Jones; 21.Christian Browne (25.Niem Thomas halftime), 10.Lindell Sween, 11.Jadiel Joseph (5.Jaheem Dandar 78); 9.Larry Noel (captain).
Unused substitutes: 30.Stephon Langaigne (GK), 3.J'Sean Batson, 18.Rondell Harewood, 23.Michel Baptiste.
Coach: Jerry Moe
Trinity College East (4-3-3): 1.Brandon Dalrymple (GK); 2.Josiah Daniel (21.Khaden Caraby 90+3), 4.Nicholas Whiteman, 6.Andre Providence (captain), 3.Anderson Barnwell; 18.Joshua Figaro, 5.Dexter Croal, 14.Jeremiah Frank-Williams; 20.Riley Hill (12.John-Michael Romero 81), 17.Jaheim Faustin, 10.Khaleem Prince.
Unused substitutes: 23.D'Andre Giddens (GK), 7.Seretse Browne, 9.Keslon Pierre, 16.Hasheem Hill, 19.Desailly Bastien-Cowan.
Coach: Dwayne Davis
Referee: Andrew Samuel
Wired868 Man of the Match: Jaheim Faustin (Trinity College East)
Intercol Zonal Finals
(Fri 18 Nov)
QRC 0, Fatima College 5 (Michael Chaves 2, 41, Chaim Williams 15, Christian Bailey 25, Alijah Nunes 90+2) at Hasely Crawford Stadium;
(Mon 21 Nov)
Chaguanas North 2 (Nicholai Rivers OG 6, Lee Vann-David 19 pen), Carapichaima East 2 (Josiah Hypolite 17, Kaedon Thomas-Robertson 45+1) at Ato Boldon Stadium;
*—Carapichaima East won 6-5 on kicks from the penalty mark
(Tue 22 Nov)
Signal Hill 2, Mason Hall 1 at Dwight Yorke Stadium;
(Wed 23 Nov)
San Juan North 0, Trinity East 1 (Jaheim Faustin 69) at Larry Gomes Stadium;
(Fri 25 Nov)
St Benedict's College vs Presentation (San F'do), South Zone, 3.30pm, Ato Boldon Stadium;
National Quarterfinal
(Mon 28 Nov)
Central vs South, 3.30pm, Ato Boldon Stadium;
National Semifinals
(Thu 1 Dec)
Fatima College vs Trinity East, 4pm, Hasely Crawford Stadium;
(Fri 2 Dec)
Central/ South vs Signal Hill Secondary, 3pm, Ato Boldon Stadium;
National Intercol Final
North/ East vs Central/ South/ Tobago, 3pm, TBA.