Carapichaima East Secondary continued their dominance in the Central Zone Intercol competition today as they eked out a 6-5 penalty shootout win over Chaguanas North Secondary in the zonal final at the Ato Boldon Stadium in Couva.
Tied at 2-2 after regulation time, "Caps" and Chaguanas North were still deadlocked at 5-5 after the first 12 kicks from the penalty mark.
However, Chaguanas defender Michael Hemlee thumped his right-footed penalty off the bar. And Carapichaima's giant of a midfielder, Eben Andrews, beat the despairing dive of Chaguanas goalkeeper Aidan Raymond to give Caps their ninth Central Zone Intercol title.
"The game today was very hectic because we didn't plan to go down to a penalty shootout—our plan was to fight and put the game to bed within the first 30 minutes," Carapichaima coach Shivurn Harding told Wired868. "[…] From the start of the game, we came to get a victory. We didn't come for any penalty shootout.
"I don't like penalty shootouts because that's a raffle. Anybody could win. You could play all the football but the next team wins in the shootout."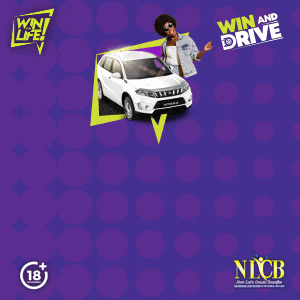 Carapichaima took the long way there. Instead of putting the game to bed early, Harding's troops twice fell behind due to costly defensive errors in the first 20 minutes.
Goalkeeper Nicholai Rivers might have finished the match as a hero, due to his save from Chaguanas midfielder Jakwan Benjamin during the penalty shootout, but he was at fault for Chaguanas' opener—as he allowed a right side corner by opposing winger Nathan George to slip through his grasps and into his goal in just the sixth minute.
Rivers did keep the defending champions in the match, seconds later, with an impressive double save to thwart Chaguanas attackers Justin Lewis and Arron Raymond, after enterprising wing play by their opponents.
And, in the 12th minute, Carapichaima drew level for the first time via forward Josiah Hypolite who scored from close range after a through ball by flanker Tyrese David.
In the 19th minute, Chaguanas regained the ascendancy courtesy of an excellent Lee-Vann David penalty. But Carapichaima always looked threatening as their pacy wingers were kept at bay by a series of last-ditch interventions by David, his central defensive partner Alex Thomas and right back Hemlee.
"The plan was to take it to them because their defence is very slow," Harding said. "We have fast strikers so our plan was to take it to them in their defensive third and put pressure on the defence."
Carapichaima's second equaliser came with a touch of controversy. There was no obvious danger as Hypolite tried to shield the ball in the opposing penalty area—but referee Cecile Hinds ruled that Chaguanas left back Tyrique Joseph fouled the forward in trying to win possession.
Hypolite dusted himself off to take the penalty, only for the burly Chaguanas goalkeeper to make an impressive, sprawling save to his left.

Aidan flexed his muscles and celebrated with his teammates, but that joy was short-lived as Hinds ruled that the goalie stepped off his line and ordered a retake of the penalty.
Aidan saved the penalty with his feet while diving away to his left. But the new penalty-taker, Kaedon Thomas-Robertson, slid home the rebound to send the teams to the dressing room at 2-2.
Chaguanas head coach and Aidan's dad, Anson Raymond, did not mince words in his assessment of the referee.
"Cecile Hinds continues to get it wrong—this is not the first time this referee has dropped the ball," Raymond told Wired868. "For me personally, I don't think she's at the level for finals and thing. I thought she had some real poor decisions today, sad to say.
"[…] The team was sometimes demotivated by some of her calls and I think Carapichaima capitalized on that during that period."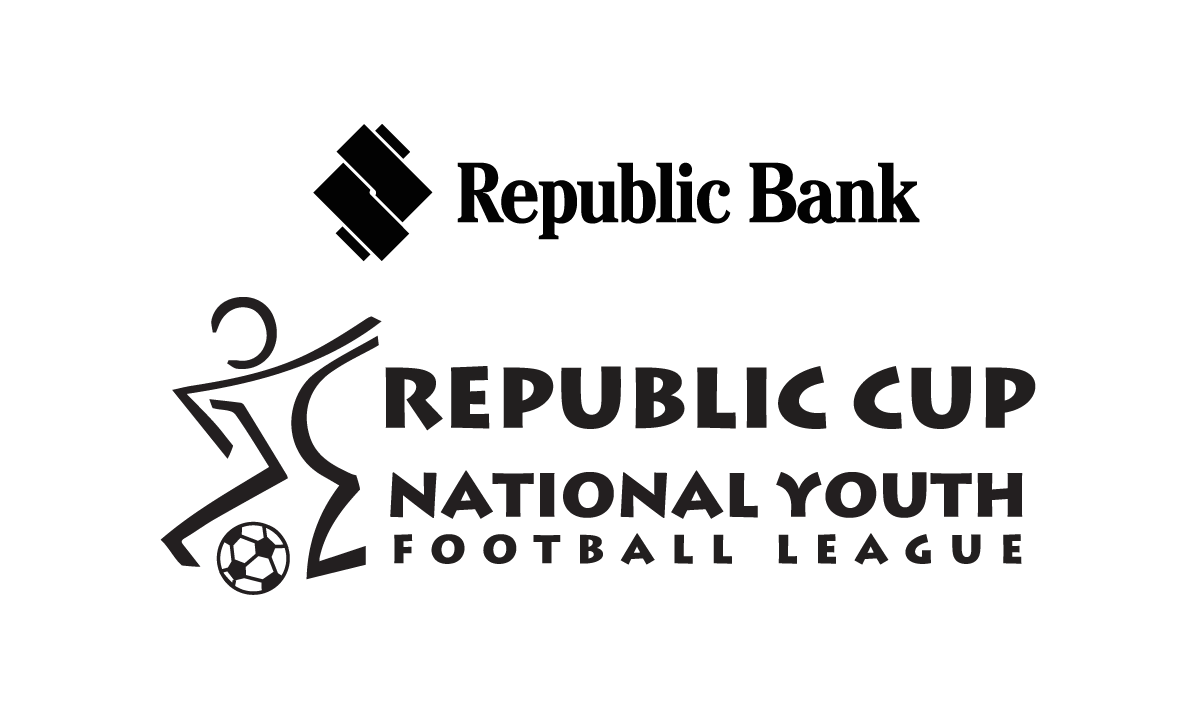 The frenetic, end-to-end football exchange of the first half was not quite replicated after the break, with neither team mustering much outside of speculative long-range efforts.
Both coaches claimed their teams did enough to nick a winner in the second half. But in truth, that extra bit of decisiveness and quality was lacking in the final third.
In the 65th minute, Aidan gave the modest Ato Boldon Stadium crowd another look at his quick reflexes when he tipped overbar a left side cross by the lively David which took a wicked deflection.
And in the fifth minute of second half stoppage time, Rivers back-pedaled to tip over a 35-yard free kick from Benjamin, which looked to be looping towards the top corner.
It wouldn't be the last time on the day that Rivers thwarted Benjamin.
After successful conversions by their captain David, as well as Arron, Lewis and halftime substitute Christian Richards, Chaguanas grabbed a 4-3 lead in the shootout after eight kicks, with Aidan pulling off a redemption save on Thomas-Robertson who took Carapichaima's third kick.
Up stepped Benjamin, who moved to left back in the second half after Joseph was replaced by Richards. With the weight of Chaguanas North on his shoulders, Benjamin slipped and didn't get the right connection on his spot kick, as Rivers got the key stop.
Carapichaima's David then slotted his right-footer into the roof of the net, before Nikosi Foncette and Kyle Holder exchanged goals to see the shootout locked at 5-5.
Although the Carapichaima goalkeeper was beaten five times in the shootout, his key save from Benjamin paved the way for the towering Andrews to send Caps through to the National Intercol quarterfinals, after the otherwise impressive Hemlee thumped his effort off the woodwork.
"We gave away goals with two blunders at the back—one was a penalty and the keeper gave away one," Harding said. "The keeper proved himself towards the end of the game by making us win the penalty shootout. I know our ability and I knew we would have scored against them.
"With this weather, the team really put out everything […] I knew they had that type of resolve in them."
Raymond believes he has a resolute group at Chaguanas North as well. The age of his starters in the Central finale ranged from 14 to 18. He vowed to keep them together and plans to play as a group in the Youth Pro League or any other competition that caters for under-16 and under-19 teams.
"It's been a while since we have reached this far," Raymond said. "Before 2019 we were in a bad place. We faced relegation in 2013 and struggled to come back up.
"It's a very young squad and we are looking to build for next year. The boys showed heart and fight. I thought that we could have won it in regular time if we had played disciplined football and played to our game plan."
Carapichaima's season is far from over though. They still have an outstanding fixture left in the Premier Division campaign while, in the more immediate future, they are tasked with representing the Central Zone in the National Intercol quarterfinals.
Carapichaima will face the winners between St Benedict's College and Presentation College (San Fernando) next and coach Harding believes his troops are much improved since their 8-0 loss to Benedict's in September.
"[After the St Benedict's loss] we went and regrouped [and] we ended up getting some good quality players who are helping out the team," Harding said. "The game against the [South Zone Intercol winner] will be very competitive. Benedict's and Presentation are both very good teams but we will come up to the task.
"We won't be getting eight again. Ah sure about that!"
On Monday 28 November, in the National Intercol quarterfinals, they will get the chance to prove it.
(Teams)
Chaguanas North Secondary (4-2-3-1): 1.Aidan Raymond (GK); 17.Michael Hemlee, 4.Lee Vann-David (captain), 5.Alex Thomas, 13.Tyrique Joseph (6.Christian Richards halftime); 14.Darius Bruce, 10.Jakwan Benjamin; 8.Hezekiah John (15.Nikosi Foncette halftime), 7.Arron Raymond, 11.Nathan George (12.Zaiden James 86); 9.Justin Lewis.
Unused substitutes: 2.Jaheim Sollayman, 3.Isaiah Howard, 16.Khristian McMillan, 18.Zachary Kaloo.
Coach: Anson Raymond
Carapichaima East Secondary (4-3-3): 1.Nicholai Rivers (GK); 22.Kemanuel Christopher, 6.Isaiah Joseph (captain), 2.Adonis Doldron (8.Ethan Trotman 26), 10.Kyle Holder; 17.Kaedon Thomas-Robertson, 25.Eben Andrews, 13.Che Reyes; 4.Kirziah Mayers (16.Emmanuel Edwards 68), 14.Josiah Hypolite, 7.Tyrese David.
Unused substitutes: 18.Marcello Phillip (GK), 5.Jerron Modeste, 9.Keon Kissoon, 15.Kai Thomas-Robertson, 24.Keon Codrington.
Coach: Shivurn Harding
Referee: Cecile Hinds
Intercol Zonal Finals
(Fri 18 Nov)
QRC 0, Fatima College 5 (Michael Chaves 2, 41, Chaim Williams 15, Christian Bailey 25, Alijah Nunes 90+2) at Hasely Crawford Stadium;
(Mon 21 Nov)
Chaguanas North 2 (Nicholai Rivers OG 6, Lee Vann-David 19 pen), Carapichaima East 2 (Josiah Hypolite 12, Kaedon Thomas-Robertson 45+1) at Ato Boldon Stadium;
*—Carapichaima East won 6-5 on kicks from the penalty mark
(Tue 22 Nov)
Signal Hill vs Mason Hall, Tobago Zone, 4pm, Dwight Yorke Stadium;
(Wed 23 Nov)
San Juan North vs Trinity East, East Zone, 3.30pm, Larry Gomes Stadium;
(Fri 25 Nov)
St Benedict's College vs Presentation (San F'do), South Zone, 3.30pm, Ato Boldon Stadium.
National Quarterfinals
(Mon 28 Nov)
Carapichaima East vs St Benedict's/ Presentation (San F'do), 3.30pm, Ato Boldon Stadium;
National Semifinals
(Thu 1 Dec)
Fatima College vs East, 4pm, Hasely Crawford Stadium;
(Fri 2 Dec)
Carapichaima East/ South vs Tobago, 3pm, Ato Boldon Stadium;
National Intercol Final
North/ East vs Central/ South/ Tobago, 3pm, TBA.