West Indies coach Phil Simmons appears set to pay the price for his team's shambolic exit from the 2022 ICC Men's T20 World Cup, as the Cricket West Indies (CWI) announced his impending exit today.
Simmons, according to a CWI release, "will be stepping down from his role as head coach of the West Indies Men's team following the team's exit from the ICC Men's T20 World Cup being played in Australia".
The CWI release, which was just two sentences long, closed by stating that: "his last assignment will be the upcoming two-Test series against Australia from 30 November to 12 December."
The decision ends Simmons' second stint at the helm of the West Indies technical staff. The former all-rounder was first hired by the then West Indies Cricket Board in 2015—after a remarkably long spell of eight years as Ireland head coach—and promptly led the "Maroon Men" to their second (and last) T20 World Cup title in 2016.
Simmons was fired by the Dave Cameron-led WICB within six months of that success, for "differences in culture and strategic approach". However, CWI rehired the Trinidadian soon after Ricky Skerritt was appointed president in 2019.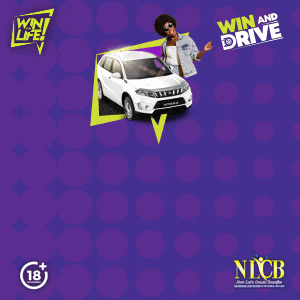 At the time, West Indies were ranked eighth in the world in Test and One-Day International (ODI) cricket respectively and ninth in the T20 format.
Three years later, West Indies are in roughly the same shape—eighth in Tests, ninth in ODIs, and seventh in T20. And, the pain of finishing below Zimbabwe, Ireland and Scotland in the qualifying rounds for the World Cup cut deep.
Last week, Skerritt vowed that "a thorough post-mortem will be carried out on all aspects of our World Cup preparation and performance, and that solutions will be found in keeping with CWI's strategy to improve the quality and sustainability of cricket on all fronts, and in all formats."
"West Indies cricket is bigger than any one individual or event," said the CWI president.
Initially, Simmons suggested that West Indies' failures were the result of match day decisions by players and the quality of the regional game.
"We've worked hard—we've prepared well," said Simmons, last week. "It's just on the day, we haven't done the correct things. We haven't assessed the situation properly [on] the day and done what's necessary for the situation.
"[…] We've got to go back and look at our structure and how we play the game and make sure that when we come to competitions and when we play in bilateral series we are ready and able to do what's necessary for each situation of the game."
In the end, the CWI decided that change should start with its head coach. An announcement on Simmons' replacement is expected next month.