The Secondary Schools Football League (SSFL) Premier Division's top four schools were decided on the weekend, when St Benedict's College eclipsed defending champions, Naparima College. Today, it was a matter of sorting out the top two finishers in Groups A and B and the resulting Big 4 matchups.
At the Hasely Crawford Stadium, San Juan North Secondary and Presentation College (San Fernando) played to a 1-1 draw. Both Group B teams finished on 19 points from seven matches, but San Juan's goal differential of +24 dwarfed Presentation's +12 return.
While, in Group A, St Benedict's College also finished top on goal difference after goals by Rayshawn Crichlow, Derrel "Zoom" Garcia, Jaden Grant and Darren Griffith helped see off Pleasantville Secondary by a 4-1 margin.
Fatima played to an exciting 3-2 win away to St Anthony's College in Westmoorings today, as defender Yohance Atherton, midfielder Khiba Romany and captain and flanker Christian Bailey found the back of the net to compensate for a red card to goalkeeper Triston Edwards.
Fatima and St Benedict's also finished the group stage on 19 points, but the former's +29 goal differential fell short of the +31 goal difference racked up by coach Randolph Boyce's team.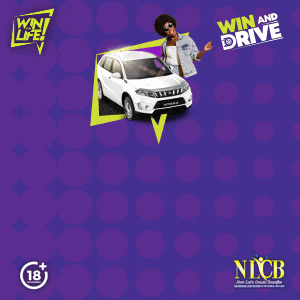 Fatima are now set to face San Juan North, while Presentation (San Fernando) and Trinidad and Tobago National Under-17 Team head coach Shawn Cooper is already looking forward to a date with fellow southerners, St Benedict's.
"They call themselves the Golden Lions and we are the Pres Lions—they are the Lions from La Romaine and we are the Lions from the hill," said Cooper. "[…] It's a next running team [like San Juan North] that's very dangerous on the counter again… The game will be a bit more intense as it's a south rivalry while it is a semi-final as well. The winner takes all and goes to the final.
"They are undefeated and we are also undefeated. We have nothing to lose."
The Pres Lions were supposed to face San Juan North on Saturday, only for the game to be postponed—on Friday afternoon—due to an influenza outbreak in the Presentation camp.
"Everyone is talking about topping the group [but] we didn't come here to top the group this afternoon," said Cooper. "We came here to test ourselves against the top team in our group. Coming off a serious case of influenza, where 12 of the members of the playing team and staff members are still sick—we are still recovering.
"We have two players (attackers Vaughn Clement and Isaiah Jacob) who would normally start and they're still bed-ridden."
With Clement and Jacob down with the flu and ace striker and captain Caleb Boyce walking around the Hasely Crawford Stadium in crutches, Cooper would have been pleased as punch when Daniel Quashie finished off a left-sided move in the eighth minute to give Pres an early lead.
"We are hoping to stay in the [Intercol] competition as long as possible and give [Boyce] a chance to come back," said Cooper, "because we are thin in attack as you could see."
Presentation have conceded just three goals this season, inclusive of today's fixture—same as Benedict's and San Juan. And while Cooper was proud that his team kept San Juan captain Larry Noel off the scorers' sheet, he could not have been happy about their opponent's 14th minute equaliser.
San Juan playmaker Lindell Sween swung in a free kick with his favoured left boot, only for Presentation goalkeeper Kanye Lazarus to spill what looked like a low regulation take. He's no Larry Noel, but Jadiel Joseph knew how to find the gaping net to restore parity in the tight contest.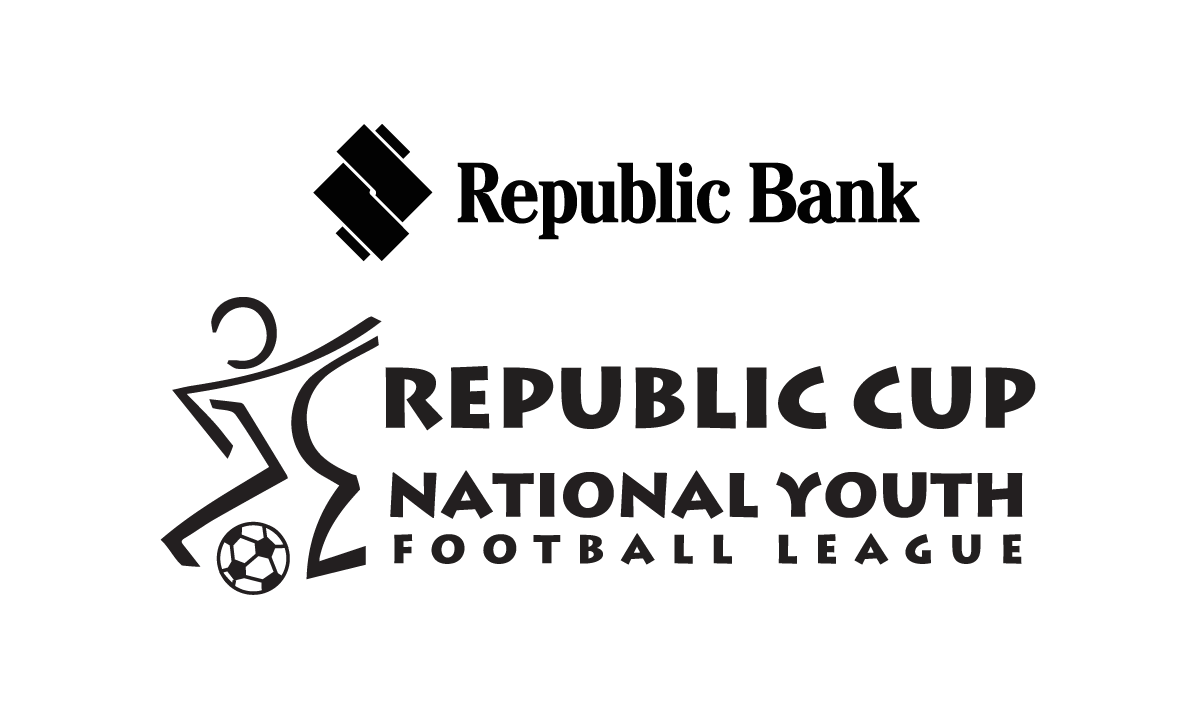 Thereafter, San Juan dominated play but couldn't find any daylight in the scoreline, as Lazarus made up for his earlier gaffe with a number of fine saves—including an alert dive at Noel's feet, as he tried to latch on to a lovely through pass from Sween in the 17th minute.
The bustling Noel was a constant threat in the first half, as he charged at the opposing team with explosive speed. But he drew a blank today.
And the closest that San Juan North came to a winner was a cross-cum-shot by Sween, which took a wicked deflection off an opponent before rapping the Presentation post in the 62nd minute.
San Juan North head coach Jerry Moe might expect a more open contest on Saturday, as Fatima College are unlikely to play as defensively as Presentation did in the second half today.
"San Juan was moving around the ball nicely—they are a very good team and all kudos to Jerry Moe," said Cooper. "They had a nice performance this afternoon but we stuck in there. In the second half we made a couple of changes and went into a 5-4-1 system where we tried to nullify Sween and Larry Noel, which we did in the second half."
Moe suggested that San Juan North are priming for something special.
"[Presentation] had only had one shot in the first half and scored," said the San Juan coach. "In the second half, they didn't have a shot on target. From that standpoint, we did very well. We just have to polish up on one or two individuals playing better and then collectively as a team we'll do better.
"Both Benedict's and Fatima play very well and they are well-coached teams. Whoever we play we are going to be ready for them and we are expecting a hard game."
Meanwhile, the fight for survival continues in Group A, with St Anthony's College (6 points), Pleasantville Secondary and Carapichaima East Secondary (both 4 points) trying to avoid a seventh-place finish, which would mean a relegation playoff battle with East Mucurapo Secondary.
St Augustine Secondary and Moruga Secondary already face demotion for the 2023 season, after finishing bottom of Group A and B respectively. Moruga finished the 2022 Premier Division with just one point while the "Green Machine" could not manage even that.
Today, St Augustine led twice in Tobago before succumbing to a 3-2 loss to Speyside High School (9 points)—a result which saw the latter team jump up to fourth in Group A.
On the final group stage match day of the 2022 season, Carapichaima will host St Anthony's College while Pleasantville are away to Speyside.
The action is far from over.
(Teams)
San Juan North Secondary (4-1-4-1): 1.Xavion Haynes (GK); 14.Desailly Lewis, 6.Jaheshua Ferguson, 2.Joshua Lewis, 15.Kent Guy; 12.Jardell Mitchell; 21.Christian Browne (21.Niem Thomas 73), 20.Kedell Jones (7.Elizsha Rogers 90+3), 10.Lindell Sween, 11.Jadiel Joseph; 9.Larry Noel (captain).
Unused substitutes: 30.Stephon Langaigne (GK), 3.J'Sean Batson, 8.Adel Black-Haynes, 17.Jahdel Chase-Charles, 18.Rondell Harewood.
Coach: Jerry Moe
Presentation College (San Fernando) (4-2-3-1): 1.Kanye Lazarus (GK); 11.Micah Brathwaite, 2.Terrance Worrell, 5.Cody Cooper, 12.Duhrell Young (captain); 3.Abayomi George, 15.Adah Barclay; 14.Daniel Quashie, 6.Levi Jones, 7.Maliq Brathwaite (19.Mackeil Edwards 70); 20.Chaz Forde (13.Shawn Boodram 46).
Unused substitutes: 28.Zeronn Collymore (GK), 16.Josiah Simmons, 17.Djibril Felix, 18.Raul Perreira, 21.Zachary Ramjit.
Coach: Shawn Cooper
Referee: Timothy Derry
Wired868 Man of the Match: Kedell Jones (San Juan North Secondary)
Premier Division results
(18 October)
San Juan North Secondary 1 (Jadiel Joseph 14), Presentation College (San Fernando) 1 (Daniel Quashie 8) at Hasely Crawford Stadium;
St Anthony's College 2, Fatima College 3 (Khiba Romany, Christian Bailey, Yohance Atherton) at Westmoorings;
Carapichaima East Secondary 1, Naparima College 2 (Aklilu Joseph, Aidan Ramnarine);
Pleasantville Secondary 1, St Benedict's College 4 (Jaden Grant, Derrel Garcia, Darren Griffith, Rayshawn Crichlow) at St Mary's Grounds;
Speyside High School 3 (Tyrell Moore, Shyon George, Jarlon Toppin), St Augustine Secondary 2 at Speyside.