After being on the wrong side of a 13-0 thumping against San Juan North Secondary in Bourg Mulatresse on Saturday, Chaguanas North Secondary battled back valiantly yesterday to earn a dramatic 2-2 draw away to QRC in Group B action of the Secondary Schools Football League (SSFL) Premier Division.
The Chaguanas team cut a totally different outfit to the one which let in six goals by San Juan North captain Larry Noel alone on Saturday, as they rallied behind the war cry of coach Anson Raymond and fought tooth and nail to get a point on enemy territory in rainy and soggy conditions.
Tireless flanker Justin Lewis headed home the equaliser with virtually the last touch of the game, in the fifth minute of second half stoppage time, to send the Chaguanas posse into absolute pandemonium.
After leading for most of the second half, thanks to a first half injury-time item by attacker Hezekiah John, Chaguanas dug in to repel waves of attack by a QRC team led by former Women's National Senior Team head coach Kenwyne Jones. Lee Vann David and Alex Thomas made several last-ditch tackles and blocks to rescue the visitors, while goalkeeper Aidan Raymond grew increasingly confident between the sticks.
There were two epic first half saves in particular that would have made German goalkeeper Manuel Neuer—let alone his dad, Anson—proud.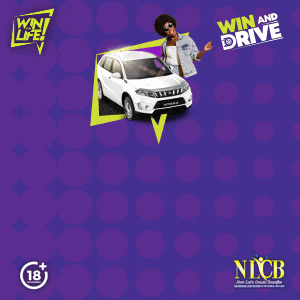 However, for all of Chaguanas' second half endeavour and grit, they looked likely to leave St Clair empty-handed as late goals in the space of ten minutes gave the "Royalians" a 2-1 advantage at the end of regulation time.
"I'm grateful to share the point in this our third game," said Raymond (Anson), who recently replaced Jaeel Jeffrey as the head coach of the Chaguanas team owing to commitment issues faced by the latter.
Jeffrey, who featured in Wired868's preview of the 2022 SSFL season, is a member of the Trinidad and Tobago Defence Force and remains available to lend support where he can, according to the elder Raymond.
"The effort from the guys was really commendable—they played with fight and passion," Anson told Wired868. "We told them to play with passion, play with love and to play with respect for each other on the field of play and we will go forward.
"We didn't really have changes. It's just that we had more heart today and our attitude was different."
It was not until the 81st minute that Chaguanas had their first real blemish. Right back Yohannes Donatien was easily beaten down the flank by QRC skipper Aydon Caruth, whose lofted cross was headed in by substitute Stephon James at the back stick.
Donatien had asked to be substituted during the halftime interval when he complained about a tight hamstring. Instead, he received heavy strapping and encouraging words by the warrior-like David.
As Caruth left him in his wake, it looked as though Donatien's race was run—although he stayed on until the final whistle.

Gaps were appearing in the Chaguanas defence now that James' threatened to bolt through while David and Thomas desperately dived into tackles on the edge of their area to keep QRC at bay.
In the 85th minute, the lively James shot agonisingly wide of goal after blowing past Chaguanas left back Nathan George. And Caruth headed wide at the far post, just three minutes later, after some incisive midfield play by James and Nathan Quashie, who seamlessly stepped into central midfield for the second half after occupying a central defensive position in the first.
"Everything we practiced in training was well executed—it's just coming down to the end of the game that it ended up kinda back and forth," Anson said. "What we practiced was to hold a proper line of engagement. Everybody is behind the ball and everybody defends. When we have the ball, we go forward as a unit and attack.
"I thought the guys executed it well in the first half. As I said, it kinda broke down in the second half but it was a job well done."
In the home dugout, Kerry Baptiste, Jones' assistant, had a gut feeling.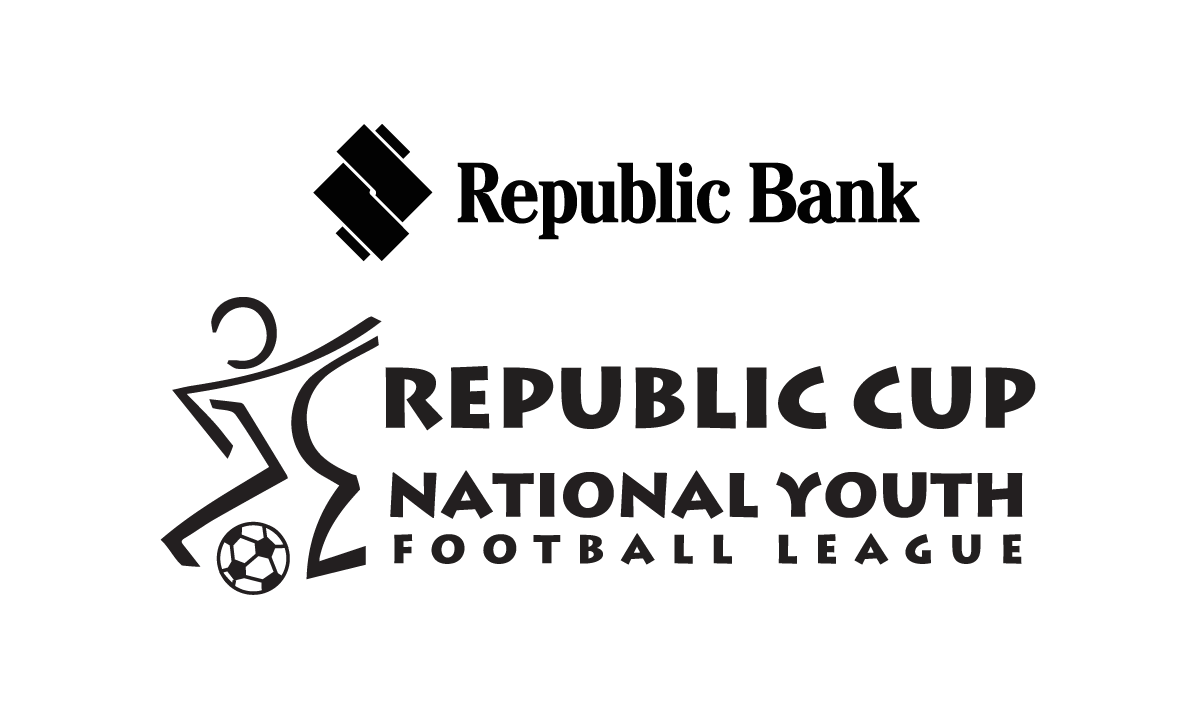 "It coming inno," Baptiste said with a cheeky smile. "Don't worry fellas, it's coming!"
He wasn't talking about the precipitation coming from the heavens above. Once an absolute freak of a finisher, Baptiste, like Jones, knows a thing or two on the subject of goal scoring.
As referee Timothy Derry motioned the number of minutes allocated for stoppage time, the tension in both technical areas increased. The angst went higher still when Derry ruled that a shot by QRC attacker Micah Nelson struck the arm of a crestfallen David in the area.
Nelson made light of the opposing goalkeeper's mind games to calmly convert the resulting penalty kick.
In the third minute of stoppage time, Chaguanas North had a penalty claim of their own turned down as the ball suspiciously ricocheted off a couple of QRC players in the penalty area. But, two minutes later though, the visitors were shouting for joy again.
As the 14-year-old Arron Raymond lined up a left-sided free kick for Chaguanas, his coach and dad bellowed out very specific instructions from the technical area.
"Just put it on the keeper—we will deal with it after that!" Anson shouted.
QRC goalkeeper Jaheim Affan parried Arron's cross and Lewis was as happy as a child on Christmas morning as he headed home at the back post to give Chaguanas a scrappy, hard-earned point.
Earlier in the second half, Lewis was inadvertently struck in the mouth by QRC left back Kaylon Tuckett after the Chaguanas player capped (flicked the ball over the head of) the more diminutive defender. It's fair to say that Lewis delivered the most telling blow on the QRC compound.
Baptiste applauded Chaguanas' fighting spirit although he was unhappy with the supposedly relaxed approach from his own players.
"You have to commend Chaguanas North for their effort," said Baptiste. "From the start of the game, you could see that Chaguanas North had put the results from the past games out of their minds. They came to play football and at the end of the day, that's what they did. 
"We must remember that the game starts at 0-0."
Baptiste suggested that his players had not come down yet from their 5-0 weekend romp over East Mucurapo Secondary.
"Seeing [the lowly position of] our opponents for today, we tried to get the guys to keep the focus they had," said Baptiste. "We were trying to let the guys know that we didn't want any complacency or for them to take the team for granted, because they were watching the opponents' results from the past two games. We didn't want them to get relaxed.
"[…] Chaguanas North never gave in and they never gave up from the first whistle to the last. Their effort was really tremendous… The guys have to learn from it and dust off their shoulders and pick up the pieces."
What a difference four days could make!
On Saturday, Chaguanas North looked out of their depth after conceding 13 goals in Bourg, which followed on the heels of a 4-1 defeat against Malick Secondary on the opening day of the season. 
Yesterday though, the SSFL disciplinary committee overturned Chaguanas' opening defeat due to the late registration of players by Malick. And, rejuvenated and galvanised, the Central Zone outfit squeezed everything out of the Royalian blue. 
From zero to four points real quick!
Anson Raymond may adopt the nickname of "Harry Houdini" if Chaguanas North can keep this up, although he vowed that they won't get carried away.
"Having a military background […] for me this [result] means nothing in the grand scheme of things," the elder Raymond said. "Yes, we got a point, but the fight continues. This is a battle and we intend to win the war. And to win the war, we have to fight again. 
"We have to come out here next week Wednesday on our home ground for another fight against Mucurapo."
After a thumping 5-1 win over Moruga Secondary on the opening day of the season, Mucurapo lost back-to-back games to QRC (5-0) and Presentation College San Fernando (2-1). 
Coach Shawn Cooper's "Pres Lions" are one of two teams with 100% records. Both are in Group B.
San Juan North recorded their third straight triumph too with a 3-0 win away to Moruga, while Malick edged Trinity College East 1-0 at St Mary's College grounds on Serpentine Road.
In Group A, Fatima moved to the top of the standings with a thumping 10-0 beating of Carapichaima East Secondary—fuelled by a Chaim Williams hattrick and braces by Joshua Mason and National Under-20 full back Christian Bailey.
Over in Tobago, the "Country Boys" of Speyside High School weren't able to keep their winning run going as they were beaten 3-0 by St Benedict's College. And St Anthony's bounced back from their weekend loss in the Sister Isle to turn back the "Green Machine" of St Augustine by a 3-2 margin in Westmoorings.
Defending Premier Division champions Naparima College must wait a bit to regain their own winning touch, as their game against Pleasantville Secondary was abandoned at the halftime interval due to a heavy downpour at Lewis St, San Fernando, which rendered the outfield unplayable.
"Naps" were two goals clear at the time.
Hopefully, the sun smiles on the Premier Division this weekend.
(Teams)
QRC (4-2-3-1): 22.Jaheim Affan (GK); 4.Philip Gray, 8.Nathan Quashie, 17.Zakari King, 15.Kaylon Tuckett; 25.Teshaun Franklyn, 21.Tau Lamsee; 14.Aydon Caruth (captain), 11.Micah Nelson, 10.Zion Aberdeen (19.Stephon James 60); 5.Musaddiq Mohammed (2.Malic Harraman 68).
Unused substitutes: 1.Shemuel Cassimy (GK), 7.Mikel Cardinal, 12.Zayne Colthrust, 16.Zion Griffith, 18.Roshaun Doobay.
Coach: Kenwyne Jones
Chaguanas North Secondary  (4-2-3-1): 1.Aidan Raymond (captain, GK); 20.Yohannes Donatien, 4.Lee Vann David, 5.Alex Thomas, 29.Nathan George; 14, Christian Richards, 15.Nikosi Foncette; 7.Arron Raymond, 10.Darius Gannes (25.Jerrell Vincent 71), 9.Justin Lewis; 8.Hezekiah John.
Unused substitutes: 2.Jaheim Sollayman, 3.Aimar Aqui, 13.Tyrique Joseph, 16.Kymani Miller, 21.Isaiah Howard, 26.Marcus Lee Kim.
Coach: Anson Raymond
Referee: Timothy Derry
Wired868 Man of the Match: Lee Vann David (Chaguanas North Secondary)
SSFL Premier Division results
(Wednesday 21 September)
Group A
St Anthony's College 3 (Joshua Miller 19, Theo Crovador 38, 63), St Augustine Secondary 2 (Jamell Cooper 36, Alex Piper 85) at Westmoorings;
Naparima College v Pleasantville Secondary at Lewis Street;
*—Game called off at halftime with Naparima leading 2-0.
Fatima College 10 (Chaim Williams [3], Joshua Mason [2], Christian Bailey [2], Nathan Achim, Aidan De Gannes, Luke Correia), Carapichaima East 0 at Mucurapo;
Speyside High 0, St Benedict's College 3 (Derrel Garcia, Nicholas Bobcome, Tyrique Lucas) at Speyside Recreation Ground.
Group B
Moruga Secondary 0, San Juan North 3 (Lindell Sween, Kedell Jones, Larry Noel) at Moruga;
East Mucurapo 1 (Zion Harley), Presentation (San F'do) 2 (Micah Brathwaite 28, Levi Jones 65) at Moka;
Malick Secondary 1 (J'lon Matthews), Trinity East 0 at Serpentine Road;
QRC 2 (Stephon James 81, Micah Nelson 90+2), Chaguanas North Secondary 2 (Hezekiah John 45+2, Justin Lewis 90+5) at QRC.
Wired868 has provided readers with solid, independent journalism since 2012.  If you appreciate our work, please contribute to our efforts. 
Support Independent Journalism