Shamarh Brooks hit a vital 79 runs (off 91 balls, 9×4, 1×6) to anchor the West Indies today in Bridgetown, as the hosts made light work of New Zealand to win the first of a three-match One-Day International (ODI) series by five wickets, with 66 balls remaining.
It was the second successive win of the tour for the Maroon Men, who also triumphed in their T20I clash on the weekend—although New Zealand had already won the series, which finished 2-1 to the tourists. This time, though, the trophy is still at stake.
"This win is significant," said Brooks. "We're improving in batting since India. We want to go from strength to strength."
Captain Nicholas Pooran said, before the contest, that his troops have learnt from every defeat in this format this year. And there have been a lot of them.
Before today, the West Indies played 18 ODI matches in 2022 and won just four times—three away to the Netherlands and one at home to Ireland. Their only series win was against the Netherlands, in Pooran's first game as captain. Since then, his troops lost nine straight matches against Pakistan, Bangladesh and India respectively.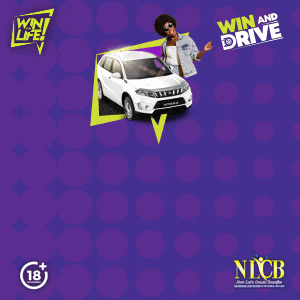 Today was a different story.
"Rolling up the sleeves and adapting to conditions is what we need to do," said New Zealand captain Kane Williamson, who has now lost twice on the trot.
Having lost the toss, the "Kiwis" managed 41 for the first wicket before Finn Allen was caught by Pooran off Akeal Hosein's bowling for 25 runs in the ninth over, at just over a run a ball.
That turned out to be New Zealand's best partnership of the innings as Hosein and Alzarri Joseph took three wickets each while debutante Yannic Cariah opened his tally with the scalp of Michael Bracewell, who he trapped lbw for 31 runs (off 33 balls, 5×4).
The visitors were scuttled out for 190 runs inside 46 overs.
"You want more, but I thought our score was competitive," said Williamson.
Maybe on another day. But the West Indies were determined not to let it slip.
"Credit to our bowlers for restricting them," said Brooks. "Getting a start was ideal on this tough wicket—things got easier with time."

West Indies against lost an early wicket, as opener Kyle Mayers was caught behind by Tom Latham off pacer Trent Boult for six runs in the last ball of the third over. The hosts were 17/1.
Mayers' last three international scores for the West Indies—all in T20I—were 14, 1 and 4 respectively.
But there can be no questioning the form of the 33-year-old Brooks. It is easy to forget that the Barbadian only made his ODI debut in January. Since then, he has been West Indies' highest ODI scorer in this calendar year with 692 runs—50 more than opener Shai Hope.
Brooks has one century (against the Netherlands) and four half centuries (against Ireland, Netherlands, Pakistan and now New Zealand) in the 50 over format to go with his maiden half century against the Kiwis in West Indies' weekend win in Kingston.
If that is not fine form, then it will do til that gets here.
Today was Brooks' first ODI at Bridgetown and his family and friends ensured the significance of that was not lost on him.
"My first ODI in Barbados and I remember Jason Holder telling me this morning I need to make it a memorable one, so that's what I did," said Brooks.
The Barbadian shared a 40-run third wicket partnership with Keacy Carty (11 runs off 20 balls) before he combined with Pooran (28 off 47 balls)—and their 75-run pairing effectively set up a comfortable win.
"Nicholas and I have never had a partnership, so we put our heads down and did well," he said. "[…] The wicket wasn't the easiest to bat on. We definitely had to apply ourselves out there this evening and all we said is we needed some partnerships and that made a big difference… That proved vital in terms of breaking the backs of the Kiwis."
It seemed that simple at times. But, as Pooran explained, there were a lot of hard lessons and studious planning involved in today's win.
West Indies fans will hope for an encore at the same venue on Friday and Brooks stressed that the team will strive for consistency.
"[…] We all know how important these three ODIs are for us going forward to the World Cup," said Brooks. "So it is good to start with a 'W'."
(Match Summary)
Toss: West Indies
New Zealand 190 all out (45.2 overs) (Kane Williamson 34, Michael Bracewell 31; Akeal Hosein 3/28, Alzarri Joseph 3/36)
West Indies 193/5 (39 overs) (Shamarh Brooks 79, Nicholas Pooran 28; Tim Southee 2/39, Trent Boult 2/49)
Result: West Indies won by five wickets (with 66 balls to spare)
Series result: West Indies lead 3-match series 1-0
Man of the Match: Shamarh Brooks