The Trinidad and Tobago Women's National Senior Team endured a torrid start to their 2022 Concacaf W Championship as they were spanked 6-0 by Canada last night in a Group B fixture at the Estadio BBVA in Guadalupe, Mexico.
The result saw the Women Soca Warriors slide to the bottom of the group, after Costa Rica whipped Panama 3-0 in the opening match of a double header at the Estadio BBVA. But coach Kenwyne Jones should be consoled by the fact that his players probably faced the toughest team of the competition so far.
Canada are the reigning Olympic Games champions and they showed why, with a performance that brimmed with authority, intensity and variety.
The Women Warriors, sporting new Bol kits, played out of their skins in the first half and would have been happy to trail by just a solitary goal—having survived a skied penalty from the usually unflappable Jessie Fleming and an effort off the post by talisman Christine Sinclair.
It feels unfair to call it luck. Not when Trinidad and Tobago goalkeeper Kimika Forbes looked back to her best between the uprights and players like Victoria Swift, Rhea Belgrave, Cecile Stoute, Kedie Johnson and captain Karyn Forbes were bleeding "red, black and white" to defend their territory.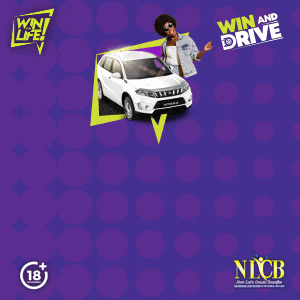 Yet, the goals were always going to come—and they did.
The impact of the scoreline on the group would probably be manifest on Friday night, when Trinidad and Tobago tackle Costa Rica from 7pm (TT time) while Panama and Canada face off from 10pm (TT time).
Jones suggested before the start of the tournament that Costa Rica do not possess an insurmountable obstacle and, if the Women Warriors get the better of the Central American side on Friday, they will be well placed to qualify automatically for the Australia/ New Zealand 2023 Fifa Women's World Cup.
Defeat on Friday, though, will mean that goal difference could become a factor as Trinidad and Tobago and Panama try to figure out which of them could play for a draw in their meeting next Monday.
It is imperative that the Women Warriors are not bottom of the table by the group's final match day. The team has a strong defensive spine, built around central defenders Swift and Belgrave. Offensively, they are, at best, a work in progress.
Of course, the Trinidad and Tobago defence was always going to discover its limits today—and it was a mixed bag.
On the plus side, Trinidad and Tobago restricted Canada to a solitary goal after the first hour. On the other hand, the five goals that came in the final 30 minutes owed much to the fact that the North Americans ran the ladies from the twin island republic into the ground for the prior 60 minutes.
Tactically, Canada used split forwards, Deanne Rose and Janine Beckie, who played in the channels between Trinidad and Tobago's full backs and central defenders.

Jones asked his full backs, Stoute and Chelsi Jadoo, to come inside to mark them, so T&T's central defenders, Swift and Belgrave, would be free to focus on the formidable Sinclair. However, Sinclair featured primarily as a "false nine" and often staying at the tip of Canada's four member midfield diamond, where she was watched by Karyn or fellow holding midfielder Chelcy Ralph.
Then, the Women Warriors' own wingers, Johnson and Raenah Campbell, were asked to shadow Canada's full backs, Ashley Lawrence and Jayde Riviere, as they bombed forward.
It meant Trinidad and Tobago often had between seven and eight players defending against five Canadian attackers, while, elsewhere, the North American powerhouse had two ball-playing central defenders and three midfielders pitted against just forward Brianna Austin, playmaker Asha James and, occasionally, Ralph.
How could Jones ever hope to win the ball with the mathematical equation?
Canada could easily have scored six goals in the first half alone. Beckie headed wide from inside the box, after a Rose cross in just the fourth minute.
Then Sinclair hit the heel of the post in the 15th minute, following a left-side attack that involved Rose and Beckie, and Kimika made an important save from Beckie in the 24th minute.
The breakthrough eventually came in the 26th minute, as Sinclair headed powerfully past the Trinidad and Tobago goalie from a left side Lawrence cross. It was Sinclair's 190th international goal from 311 appearances—a stat that makes her the most prolific international women's scorer in history.
The Women Warriors defended valiantly and dutifully, but they never looked like coming to terms with their talented opponents.
Some generous refereeing by Mexican referee Katia Garcia, aided and abetted by compatriot and VAR official Francia Gonzales, offered Canada a penalty in the 32nd minute for a supposed foul by Swift on Sinclair. But Fleming skied her kick.
Fleming hit over the bar again in the 34th minute, after Kimika saved from Rose, while Beckie and Rose had two fine first half efforts thwarted by the T&T goalie.
At halftime, Canada had outshot Trinidad and Tobago by 16 efforts to zero. But the only score that mattered said 1-0 to the Canadians.
Could the Women Warriors carry on like this without suffering further damage?
They could not.
With Quinn buzzing through the centre of the field while Canada's full backs played high, their system often looked like 2-2-3-3—with only two genuine defenders. That approach should not have surprised Jones. Canada played similarly when these two nations met six years ago in a Rio 2016 Olympic qualifying fixture.
Canada won 6-0 at the time. But, for context, then head coach Richard Hood was appointed barely a month before the tournament and had three days with his full squad—and not a single practice game.
Jones had nine months with four qualifying games, with five friendlies and a two week pre-tournament training camp. It is no comparison to the preparation and talent at the disposal of Canada head coach Bev Priestman—but would it lead to a better showing against one of the world's best women's football teams?
If Hood's hastily assembled outfit were ill-prepared physically for the task, Jones was unable to find an effective tactical response to Priestman.
The result was never in doubt. But Trinidad and Tobago needed to keep the scoreline down—as they did in their 1-0 loss to the USA during a memorable 2014 Concacaf Championship campaign.
There was a period, during the first 15 minutes of the second half, when Canada started misplacing passes and it looked like the Women Warriors might have survived what the Olympic champs had to offer.
But, in the 59th minute, Priestman made a quadruple substitution as Jordyn Huitema, Adrianna Leon, Julia Grosso and Allysha Chapman replaced Sinclair, Rose, Desiree Scott and Lawrence respectively.
And, seven minutes later, the Canada coach got her reward as Grosso scored her first international goal from 38 appearances for her country, with a neat finish following a quick, neat passing exchange that involved Beckie, Fleming and Huitema.
Grosso doubled up in the 78th minute as she stepped inside Stoute to convert with a low shot that beat Kimika at her near post.
Grosso, by the way, plays for Juventus. Leon signed for Manchester United on the eve of this competition. The fact that Priestman could afford to use them as substitutes was no little indicator of the gulf between the two nations.
In the 70th minute, there was the rare sight of a left back, Chapman, being flagged offside in open play. It spoke to Canada's adventurous and ambitious approach. They were not done yet.
The fourth goal came in the 83rd minute, as Fleming scored from close range after Beckie blew past Jadoo as though she was a cone. Trinidad and Tobago's players were dying on their feet now. And Canada relished the opportunity to flog a dead horse.
Stoute made a superb tackle to deny Leon in the box in the 85th minute. But within seconds, Canada were at their throats again, and Beckie got her first item of the night from a Grosso pass that carved open the Warriors defence like a hot knife through butter.
Huitema got Canada's sixth and final goal in second half stoppage time after a low Beckie cross capitalised on a dishevelled opposing backline.
"Unfortunately just the belief of the team kinda went and we got stuck waiting on the 18 yard box, which was not a good thing," said Jones, in the post-game press conference.
The Trinidad and Tobago coach confirmed that his players were overrun in central midfield, although he did not offer an antidote and suggested it was down to reduced "energy levels".
"I think coming out of the half we were [1-0] down and our energy did drop," said Jones. "We needed to be a bit closer to Canada in the middle of the park. We failed to do that tonight and we paid the price for it.
"[…] They have some quick forwards. They like to get it forward pretty quickly and play in behind. I do think that when we recovered the ball in transition deep and we played that ball forward, we were a little sluggish in trying to getting out of the [Trinidad and Tobago] box and keeping our units tighter.
"I think it was down to bravery a little bit."
Trinidad and Tobago have two days to recover before a crucial outing against Costa Rica, which will decide whether they are competing for an automatic World Cup spot or a Fifa Playoff berth.
"We dust ourselves down," said Jones, "we have two more games to go and we are gonna start the recovery process and try to turn our minds to the next two games."
There are four World Cup places and two half-spots available for the eight participants at the 2022 W Championship, as opposed to three automatic places and one Playoff spot at the 2015 edition—when the Women Warriors finished fourth overall.
Jones and his charges will need to improve considerably at both ends to ensure the twin island republic do not miss out again. But at least they know it should get easier from here.
(Teams)
Trinidad and Tobago (4-2-3-1): 1.Kimika Forbes (GK); 3.Shadi Cecily Stoute, 4.Rhea Belgrave, 8.Victoria Swift, 2.Chelsi Jadoo; 14.Karyn Forbes (captain), 12.Chelcy Ralph (17.Jolie St Louis 62); 11.Raenah Campbell (18.Maria-Frances Serrant 62), 10.Asha James (15.Tori Paul 74), 6.Kedie Johnson (16.Cayla Mc Farlane 74); 9.Brianna Austin.
Unused substitutes: 21.Tenesha Palmer (GK), 22.K'lil Keshwar (GK), 5.Shaunalee Govia, 7.Liana Hinds, 13.Amaya Ellis, 19.Maya Matouk, 20.Lauryn Hutchinson, 23.Sarah De Gannes.
Coach: Kenwyne Jones
Canada (4-3-1-2): 1.Kailen Sheridan (GK); 8.Jayde Riviere (23.Bianca St Georges 72), 3.Kadeisha Buchanan, 14.Vanessa Gilles, 10.Ashley Lawrence (2.Allysha Chapman 59); 17.Jessie Fleming, 11.Desiree Scott (7.Julia Grosso 59), 5.Quinn;  12.Christine Sinclair (captain) (9.Jordyn Huitema 59); 16.Janine Beckie, 6.Deanne Rose (19.Adriana Leon 59).
Unused substitutes: 18.Sabrina D'Angelo (GK), 22.Lysiana Proulx (GK), 4.Shelina Zadorsky, 13.Sophie Schmidt, 15.Nichelle Prince, 20.Cloé Lacasse, 21.Zoe Burns.
Coach: Bev Priestman
Referee: Katia Garcia (Mexico)
VAR official: Francia Gonzales (Mexico)
Concacaf W Championship Group B results
(Tue 5 July)
Canada 6 (Christine Sinclair 26, Julia Grosso 66, 78, Jessie Fleming 83, Janine Beckie 85, Jordyn Huitema 90), Trinidad and Tobago 0 at Estadio BBVA, Mexico;
Costa Rica 3 (Raquel Rodriguez 6, María Paula Salas 24, Katherine Alvarado 60 pen), Panama 0 at Estadio BBVA, Mexico.