Trinidad and Tobago football legend Russell Latapy has thanked the Barbados Football Association and the people of Barbados for the opportunity to "develop the game and competitive spirit" on the island. 
But after two years with mixed success, Latapy admitted that he could not resist the opportunity to move to the Australia A League, where he will assist new Macarthur FC head coach, former international teammate and personal friend, Dwight Yorke.
"The people of Barbados and the BFA have been truly wonderful, by providing me with the opportunity to systematically and freely work to develop the game and competitive spirit at all levels," said Latapy. "While our results were not what we envisioned, I was successful in adding to the BFA's vision and by extension ensuring growth among the players, and administrative staff as a collective unit."
The "Bajan Tridents" were ranked 18th from Concacaf's 35 full member nations and 161st in the world when Barbados Football Association (BFA) president Randy Harris hired Latapy on 1 April 2019. And the former Trinidad and Tobago national men's and youth team coach got off to a positive start.
Four wins and two defeats in the 2019 Concacaf Nations League saw Barbados win promotion from League C and clinch a playoff spot for the 2021 Gold Cup. But they would not recapture that early form after an enforced break due to the Covid-19 pandemic. At present, Barbados are on a 15 match winless streak and already relegated from League B of the Nations League.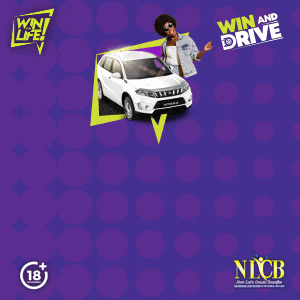 Their Fifa ranking slipped to 166th while they are, again, 18th in the Caribbean.
Their poor form led to calls for his dismissal from some quarters on the island, although Latapy is believed to have the support of the majority of his dressing room.
He certainly has the faith of his former World Cup 2006 teammate and ex-Manchester United star Dwight Yorke, who prompted Macarthur to sign the 53-year-old coach as his assistant at "the Bulls".
"I could not resist the new opportunities and challenges of the A League," said Latapy, "as one of my objectives is to build on the trust that has been afforded me while sharing my leadership and communication skills, vision, values sets, competitive nature, football acumen, and knowledge of the game to ensure that this journey will be successful for all at Macarthur FC."
At present, Trinidad and Tobago has a bevy of head coaches working at international or professional level abroad including: Jamaal Shabazz (Guyana), Stern John (St Lucia), Rajesh Latchoo (Dominica), Keith Jeffrey (Turks and Caicos Islands), Stephen Hart (HFX Wanderers, Canada), Wayne Sheppard (Inter Taoyuan, Taiwan), Anthony Streete (Virginia Beach United, USA), Dean Logan (Pensacola FC, USA), and now Yorke (Macarthur FC, Australia).