Trinidad and Tobago lead three times today but were forced to settle for a solitary point, as they were held 4-4 by Haiti in a see-saw Concacaf Men's Under-20 Championship affair at the Estadio Morazán in San Pedro Sula, Honduras.
A double bolt of electricity from substitutes Real Gill and Andrew De Gannes looked to have done the trick for the Junior Soca Warriors as they helped the twin island republic to score twice within five minutes of coming off the bench.
However, as a thunderstorm forced a 33-minute delay to the contest, Haiti made the most of the reprieve to grab a late equaliser through their own sub, Bryan Destin.
With three from the four nations in Group F set to advance to the knockout stage, Trinidad and Tobago face a nervy week ahead. 
On Tuesday 21 June, coach Angus Eve leads his troops out against Mexico at the Estadio Morazán while Haiti tackle Suriname. Then, on Thursday 23 June, the Junior Warriors face Suriname while Mexico and Haiti go head to head. Mexico trounced Suriname 8-0 tonight and looked to be the group's top team, which means a straight fight between the three Caribbean nations to see who will join them to the next stage.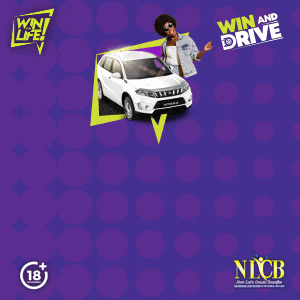 Normally, at least within the past five years, a draw with Haiti would be considered a commendable result for a Trinidad and Tobago football team. But these are not 'normal' times for Haiti—these are normalisation times.
In a clash of the Caribbean's two normalised nations, as one reader quipped, Haiti seemed to have suffered more administrative issues than their southern Caribbean neighbours. And for anyone keeping up with the adventures of Robert Hadad and company, that is saying plenty.
The Haitian Football Federation (FHF) did not want to send a team to this Concacaf competition at all, and it showed. Their National Under-20 Team began training barely two weeks ago while, farcically, the FHF hired head coach Angelo Jean-Baptiste just three days before this evening's match!
Jean-Baptiste, incidentally, is assisted by former Trinidad and Tobago Women's National Senior Team head coach Stephan De Four.
On match day, Haiti technical staff could not even get their team list right. It was not until halftime that Concacaf was able to match the correct numbers to their 20-man squad and figure out which Haitian teenagers were on the field.
Little wonder then that the French-speaking islands looked as though the starting whistle came too soon for them.
Haiti captain and central defender Fernando Ciceron was too casual in possession in his own penalty area and T&T skipper Molik Khan, who began the match at centre forward, charged down his attempted clearance.
Warriors midfielder Kaihim Thomas could not get his shot beyond the lunge of the embarrassed Haitian defender but the loose ball fell invitingly for Nathaniel James, who smashed past opposing goalkeeper Congaros Medina and into the roof of the net for the opener.
The game was just one minute and 50 seconds old.
For the next half hour, though, it would have been impossible to tell which players were ahead as Haiti started stroking the ball around and looking to create opportunities. 
In contrast, Trinidad and Tobago relied heavily on long diagonal crosses and individual ability and rarely attacked with more than a few players at a time. The game was stretched early with oceans of space available to either side, and goals were always likely.
Thomas nearly doubled Trinidad and Tobago's lead in the 16th minute, after a diagonal ball found him cutting in off the right flank, but Medina was alert to the danger. That chance was against the run of play, though. And Haiti were deservedly level in the 30th minute.
Warriors right back Christian Bailey was muscled off the ball by opposing flanker Shad San Millan who worked a wall pass off forward Steevenson Jeudy before taking a crack at goal. Jahiem Wickham kept out the initial shot but the rebound fell for Haiti attacker Watz Leazard, who neatly stepped inside T&T left back Marvin Waldrop to drive home.
Jean-Baptiste turned to his bench after just 32 minutes, with Joel Favard replacing Nicholas Lacombe in central midfield. Haiti's head coach might have managed just two training sessions with his team, so he was clearly still feeling around his roster.
At the opposite end, Eve has been in charge for six months—albeit with a double post as national youth and senior team coach. For local football fans familiar with the preferred style of the Naparima College and Club Sando head coach, this was far too open to be a typical Eve team.
No points for guessing which of Eve's two jobs got more of his attention in 2022 then.
Trinidad and Tobago had some decent talent on the field but could not make something compelling from the sum of their parts. Germany-based midfielder Micah Cain, who started in the "number 10" position, clearly has talent. But he seemed to be running with the ball in the wrong areas of the pitch.
Khan was clearly a makeshift forward and, although he worked hard, did not carry a threat there. And the holding midfield pair of Kassidy Davidson and Luke Phillip were often overrun defensively and unable to get close to their attacking teammates when Trinidad and Tobago had the ball.
But then, from nowhere, came a touch of individual skill at the right part of the field.
James dummied a ball around Ciceron who dragged him down to concede a free kick in the 43rd minute. And Thomas made Haiti pay with a brilliant curling free kick that no doubt had St Anthony's College fans smiling—he scored more than a few set piece crackers for the "Westmoorings Tigers".
Incidentally, James is a La Horquetta resident while Thomas now plays professionally for the Terminix La Horquetta Rangers team. But more on that hot spot for talent later.
In first half stoppage time, Trinidad and Tobago gifted Haiti a second equaliser. Again, Bailey was involved. This time, the Defence Force FC and Fatima College right back sold his goalkeeper short with a back pass—and, as Millan pounced, Wickham bundled him over for a penalty kick.
Haiti's star forward, Steevenson Jeudy, sent Wickham the wrong way to coolly convert from the spot. And it was 2-2 at halftime.
Eve shuffled his pack at the interval, as Khan moved to his more natural attacking central midfield role while James went on top and Cain was stationed on the left flank. But Haiti started brighter and took the lead for the first time in the 53rd minute, through a free header by Jeudy off a Woodensky Pierre corner kick.
Jeudy's involvement in the game came in patches but his clean technique and imagination were unmistakable. It is saying something that, even in a subpar showing for him, he had a double.
Eve turned to his bench to get Trinidad and Tobago back in the game, as winger Real Gill and playmaker Andrew Gannes replaced Bailey and Cain respectively.
Within three minutes, De Gannes found space for himself and smacked a shot across Medina's body and against the heel of the far post. And from the resulting corner, the Warriors were level. But this was no ordinary set piece—in fact there is probably nothing like it in any set piece manual.
James simply rolled the ball to Gill near the right corner flank and, in a flash, the jet-heeled winger glided past one Haiti defender and then another before smashing the equalising item past the opposing custodian with his supposedly weaker left foot. It was an outrageous individual effort!
Gill, by the way, also plays for the La Horquetta Rangers team.
In the 73rd minute, the other La Horquetta boy, James, got in on the act again after Gill initiated another attack and, after Khan's effort hit a Haitian defender, De Gannes freed "Natty" with a deft pass.
James, a QRC student and W Connection attacker, finished like a sniper, as he buried his low left footed attempt into the far corner.
Haiti were rocking and Gill, in particular, had Jean-Baptiste's troops in panic. But then the gods started to toss their own lightning bolts around and American referee Rubiel Vasquez ordered both teams to the safety of their dressing rooms.
Thirty-three minutes passed before the two teams returned to the field—reminiscent of Managua on 3 June when Trinidad and Tobago lost focus after a break forced by a power outage and went from 1-1 to a 2-1 defeat.
Khan was on the field in Managua while, naturally, Eve was on the bench. But forewarned is not always forearmed.
The Under-20 captain, Khan, had a good chance to double Trinidad and Tobago's advantage in the 82nd minute, as he danced past two defenders only to be thwarted by Medina in the Haiti goal.
However, Haiti went pedal to the floor in the closing minutes and got their reward in an attacking move that featured three substitutes.
Favard slipped a pass to Omre Etienne down the left flank and the latter player cleverly pulled his low cross backwards of square, where Destin was waiting to apply the killer touch.
It might have been worse for Trinidad and Tobago but for an agile save by Wickham, which kept out a dipping Favard effort from distance.
The normalisation derby ended 4-4. At least one of these two nations will progress from the group, thanks to Concacaf's bizarre system of three qualifiers from each group of four—an oddity bettered only by limiting teams to 20 players and then asking them to play three games in five days.
Considering the state of Haiti's makeshift team, it would be embarrassing if the Junior Soca Warriors do not advance beyond them.
(Teams)
Trinidad and Tobago (4-2-3-1): 1.Jahiem Wickham (GK); 2.Christian Bailey (9.Real Gill 69), 5.Jaron Pascall, 4.Jaheim Joseph, 3.Marvin Waldrop; 8.Luke Phillip, 6.Kassidy Davidson; 7.Kaihim Thomas, 15.Micah Cain (17.Andrew De Gannes 69), 11.Nathaniel James; 10.Molik Jesse Khan.
Unused substitutes: 18.Tristan Edwards (GK), 12.Josiah Wilson, 13.Noah Roka, 14.Josiah Cooper, 16.Tyrik Trotman, 19.Isaiah Thompson, 20.Tarik Lee.
Coach: Angus Eve
Haiti (4-2-3-1): 1.Congaros Medina (GK); 2.Duckens Pierre, 5.Ross Appolon, 4.Fernando Ciceron (captain), 3.Jean Leriche (13.Omre Etienne 66); 6.Woodensky Pierre, 19.Adelson Belizaire (18.Mateo Scott 73); 11.Watz Leazard (17.Kyan Champagne 73), 16.Nicolas Lacombe (8.Joel Favard 32), 10.Shad San Millan (7.Bryan Destin 66); 9.Steevenson Jeudy.
Unused substitutes: 12.Willemeson Augustin (GK), 14.Edouard Vorbe, 15.Michelson Alexandre, 20.Juff Exilus.
Coach: Angelo Jean-Baptiste
Referee: Rubiel Vasquez (USA)
Concacaf U-20 Championship result
(Sunday 19 June)
Trinidad and Tobago 4 (Nathaniel James 2, 71, Kaihim Thomas 43, Real Gill 69), Haiti 4 (Watz Leazard 30, Steevenson Jeudy 45, 53, Bryan Destin 89) at San Pedro Sula;
Mexico 8 (Esteban Lozano 13, Salvador Mariscal 23, 25, 87, Fidel Ambriz 33, Bryan González 45+1, Antonio Leone 90+3, Jesús Hernández 90+13), Suriname 0 at San Pedro Sula.