The semifinals of the Next Level Consultant Ltd (NLCL) Under-19 Community Cup were marred by an ugly brawl in the second contest played at the Ato Boldon Stadium in Couva yesterday, with a total of five players being sent off by referee Ashton Benjamin in a contest which ultimately saw Cox Football Academy (CFA) down Cantaro United 3-1. 
Playing for the right to meet Soccer Made Simple (SMS) in the final next Monday, the match between CFA and Cantaro took a turn for the worst just after the hour mark.
CFA were leading 2-0, thanks to a double from Tyrique Ramjit, when midfielder Tereek Abraham kicked out at Cantaro defender Jahdell Alexander as the latter tried to usher the ball out for a goal kick. 
The response to Abraham's swing at Alexander more resembled a WWE Wrestlemania brawl or MMA fight than a football match, as a fracas ensued behind the goal occupied by Cantaro goalie and fan-favorite  Stephon 'Papa' Langaigne.
The heavyset Papa was one of the few players to survive the melee without a scratch, as players from both benches and even some fans stormed the scene in a free-for-all kicking and punching match—with referee Benjamin temporarily powerless.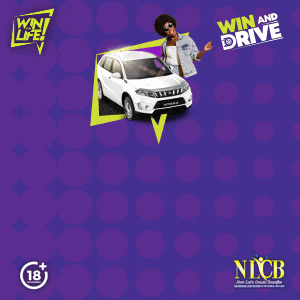 It took almost two minutes for Benjamin and his assistants to restore some semblance of calm, while the house DJ played Bob Marley's 'One Love' which urged the two sets of players to 'get together and feel alright'.
Presumably after a quick game of 'eeny, meeny, miny, moe' with his team, Benjamin showed red cards to Abraham, the chief instigator, as well as his CFA teammates Yohan Romano and captain Gesiah Bishop. Cantaro forward Jaydon Charles and substitute Jamal Williams were also given marching orders for their roles in the brawl.
It was the second successive game in which a CFA player was ejected for violent conduct, after a flare up on a much smaller scale against Malabar Young Stars in the quarterfinal round led to a red card for a member of each team.
The NLCL tournament organisers also vowed to send the matter to a TTFA disciplinary committee for adjudication—although Fifa-appointed normalisation committee chairman Robert Hadad shut down all of the local football body's committees and is yet to announce their restoration.
As referee Benjamin finished dishing out his own justice, CFA led 2-0 on the score summary but had eight players on the field to Cantaro's nine.
Opposing coaches Dennis Cox and Stephan David as well as tournament organiser Brian Jordan suggested that passion and the overzealous nature of youth were the main drivers behind the ugly scenes in Couva.
"We will talk to our young people about controlling their emotions and passion," said Jordan. "That's the last thing they think about but this has to be a learning experience for all the young people and for us as an organisation."
David, a former combative midfielder with Caledonia AIA and an ex-national youth player, said it was an unfortunate 'spur of the moment thing' while Cox begged both sets of players to 'cool down'.

"Sometimes these things happen and it's just the emotions of the players, with both teams wanting it and going at it," said David. "[…] We don't want it to happen but sometimes emotions get the better of players."
In a more orthodox football-sense, Bubba had a running battle with CFA goalkeeper Kenzel Adams on the day. And the former San Juan North Secondary and Naparima College Intercol winner finally got his reward in the 76th minute, when he tapped home from close range after some industrious play by his cousin, Yohan Perouse—the latter of whom was probably fortunate to still be on the field after the melee. 
Adams had the last say in the battle, though, as he denied a pair of threatening long distance free kicks by Bubba with some dramatic saves before repelling a penalty kick from the Cantaro star as well in stoppage time.
By then, CFA had managed a third as Keeghan Simmons broke free of the Cantaro defence to clinically thump his shot in off the underside of the bar in the 89th minute—for what turned out to be an unassailable 3-1 lead.
Bubba scored 11 of Cantaro's 26 goals this season, but it was not enough for him and fellow hometown hero 'Papa' to get to the NLCL Final.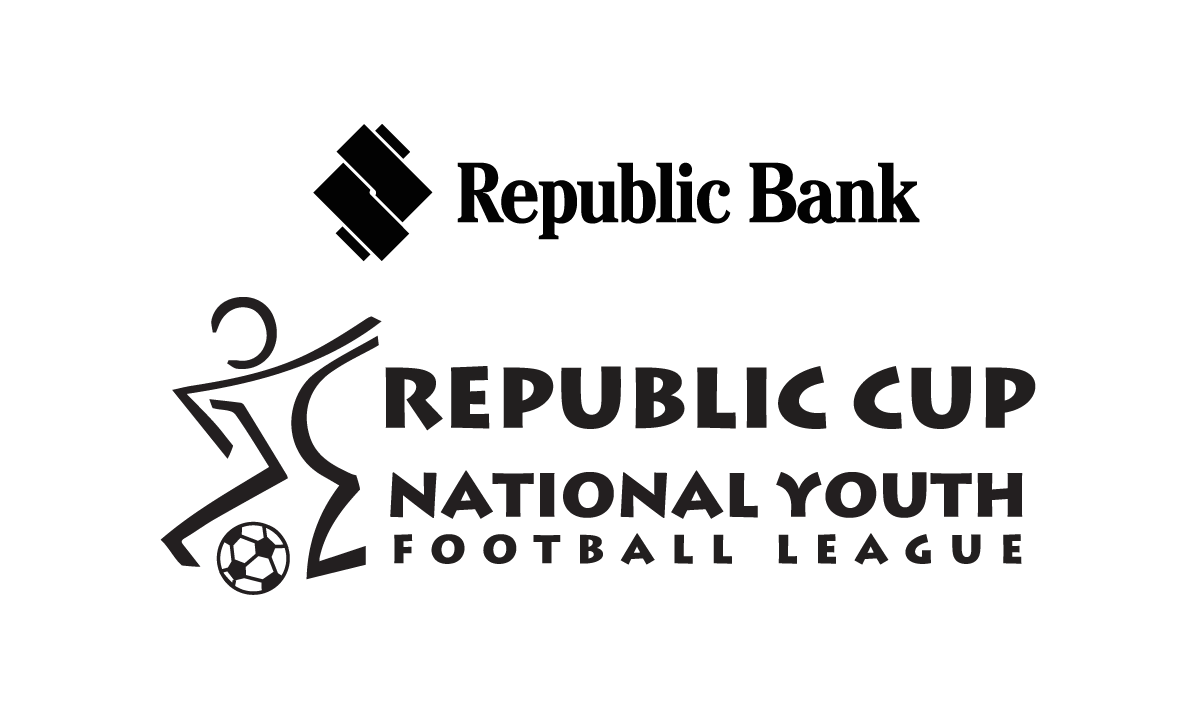 Instead, Cox and his CFA outfit will rearrange their available players as the southern outfit try to wrest the Community Cup from the best team in the north-east, SMS.
"We will have to go back to the drawing board because we have now lost three of our main players," said Cox . "We have the force to come with it. We just have to give some other players the opportunity now. 
"We are definitely confident going into the finals. We have the players to finish."
The first semifinal between SMS and Tobago's Eagles FC hung on an altogether different storyline as an influential pair of players from either side fought off stomach bugs with outrageously contrasting results.
Eagles coach Keyun Boatswain explained that his players landed at the Piarco International Airport just after 10am yesterday and caught a bus to the Ato Boldon Stadium. But they left their legs in Crown Point.
"We tried to get a little sleep in the dressing room but that was kinda tough," said Boatswain, whose team was booked to return at 6pm—just two hours after their semifinal clash in Couva. "It is what it is. When you are traveling from Tobago to Trinidad, this is what you are going to have to go through."
SMS striker and the tournament's top scorer, Terron Miller, got a very specific request from his coach before kick off. And before the Eagles players could say 'Parlatuvier', they were dead and buried.
"Miller actually had a little stomach issue, so I basically told him to get a hat-trick and come off—and that's exactly what he did," said SMS coach Stephen Williams. "When he scored the hat-trick, he was like 'coach, I'm ready to come off now'."
Miller seemed to have a telepathic understanding with his lanky skipper Israel Copeland, who operated as a left-sided centre back yesterday. From as early as the 11th minute, the wily SMS forward got on the end of a deep, diagonal Copeland cross, only to be thwarted by a smart save by Eagles goalie Tyrese Carrington. 
Miller made no mistake the next time, as he beat Carrington with a glancing header off a raking diagonal Copeland cross in the 16th minute. And, in the 24th minute, he doubled up after finishing a slick move down the left that involved Micah Nelson and Jaheim Patrick. 
As he notched his 15th NLCL goal of the season, Miller took off his jersey and showed Wired868's cameras that 'number 7' was the mark to play. He was booked for his celebrations but he certainly had the Eagles team by the scruff of the neck. 
Miller completed his hat-trick in the 40th minute after the Eagles defence failed to deal with a long punt by SMS goalkeeper Tyrece Romain. And, having fulfilled his end of the bargain, he was substituted at halftime.
"They were tired today and were saying that the field was loose and they couldn't stand properly and stuff like that," said Boatswain. "But both teams played on the field and [SMS] were the better team. I must give credit to them. They were excellent and they played some really good football, especially in the first half. 
"I guess we gave them a little too much respect because we weren't up on them and we weren't marking properly. I also thought that the goals were very soft."
It did not help that Eagles captain and central defender Charles Hall also felt unwell. And it was his job to tame the dangerous 'Killer Miller'.
Hall also exited at halftime, by which time SMS were four goals clear. The Tobagonian team managed a second half consolation item, but by then SMS were already in shut down mode and possibly thinking about Monday's final.
"I think the boys went out and played one half of football, as you rightfully said, where they got the job done," said Williams. "I think [in the] second half they were totally complacent and deviated from the game plan. We conceded one but we still had enough on the score chart to get us through to the final.
"[…] We missed three key players today so hopefully, for the finals, we are back to full strength and would be able to get over that last hurdle."
Williams may want to head to the nearest pharmacy to ensure that the potent Miller is in good health in a week's time, with TT$7,000, a championship trophy and gold medals at stake.
(Teams)
Soccer Made Simple (4-1-4-1): 30.Tyrece Romain (GK); 2.Levi Smith, 4.Yohance Atherton, 8.Israel Copeland (captain), 5.Tyree Sammy; 3.Shaheim O'Brian; 20.Liam Dayal (13.Alex Piper 70), 12.Daniel Ramcharitar (19.Jaeden Bobb 73), 9.Micah Nelson, 18.Jaheim Patrick; 7.Terron Miller (14.Elijah Wong halftime) 
Unused substitutes: 6.Javon Thomas, 17.Nicholai Alexander. 
Coach: Stephen Williams 
Eagles FC (4-2-3-1): 1.Tyrese Carrington (GK); 20.Jalen Alexander (13.Calleyon Francois), 4.Charles Hall (captain) (18.Jediah Phillips halftime), 6.Dmitrei De Freitas-Lewis, 3.Andre Davis (12.Adriano Hernandez 83); 8.Omar Daniel, 10.Ajani Grant; 9.Jariel Miller (14.Joshua Roberts), 11.Keanu Boatswain, 16.Rickeldi Williams; 7.Jabari Alexander (5.Kristen Franklyn 89).
Unused substitutes: 15.Mikhail Reid, 17.Savyon Alfred, 18.Jediah Phillips, 19.Ronnie Reid. 
Coach: Keyun Boatswain 
Referee: Colin Syriac
Cantaro United (4-2-3-1): 00.Stephon Langaigne (GK); 2.Jeremiah Kennedy, 8.Keishaugn Pridar-Williams, 4.Kareem Pope, 16.Jahdell Alexander (3.Samaki Felician 90); 12.Nathan Pascall (6.Josiah Paul 56 [9.Quincy Eustache 81]), 13.Yohan Perouse; 14.Fidel Raymond, 10.Nathaniel Perouse (captain), 5.Atiba O'Brien (17.Jamal Williams 25 [red card 68]); 7.Jaydon Charles [red card 68].
Unused substitutes: 1.Tarique Perouse (GK), 15.Nathaniel James, 19.Derique Woods. 
Coach: Stephan David 
Cox Football Academy (4-2-3-1): 1.Kenzel Adams (GK); 13.Joshua Kanhai (18.ShiheemTaylor 71), 5.Yohan Romano [red card 68], 11.Gesiah Bishop (captain) [red card 68], 4.Adam Pierre; 10.Terrell Abraham, 6.Maliki Clement (9.Vaughn Clement 81); 15.Tereek Abraham [red card 68], 24.Darrel Garcia (12.Kesean Jacob 89), 3.Mordecai Brown (8.Keeghan Simmons 78); 7.Tyrique Ramjit. 
Unused substitutes: 14.Jeremiah Joseph, 16.Tejohn Fortune, 17.Darius John, 19.Warren McDonald, 20.Flex Lewis, 21.Darion Hernandez, 31.Mikhail Clement. 
Coach: Dennis Cox 
Referee: Ashton Benjamin 
NLCL U-19 Community Cup Semifinal Results 
(on 12 June 2022)
Soccer Made Simple 4 (Terron Miller 16, 24, 40, Jaheim Patrick 35), Eagles FC 1 (Andre Davis 65) at Ato Boldon Stadium;
Cantaro United 1 (Nathaniel Perouse 76), Cox Football Academy 3 (Tyrique Ramjit 15, 47, Keeghan Simmons 89) at Ato Boldon Stadium.
Editor's Note: Click HERE for the Wired868 YouTube channel to see the full stream of either NLCL semifinal match.