In Game Two of the three-match ODI series against the Netherlands at the VRA Ground in Amstelveen today, Brandon King kept his head while other West Indian batsmen around him were losing theirs.
The talented right-hander reaped multiple rewards: an unbeaten 91 to go with his 58 not out in Game One, the Man-of-the-Match award and the great satisfaction of seeing his team to a comfortable five-wicket victory in the game and an unassailable 2-0 lead in the series. Not to mention ten more much-needed Super League points for the team!
With the West Indies chasing the seemingly unchallenging 214 the homesters were able to manage after winning the toss, King came in at number five with the score on a shaky 48 for 3. On a track that was lower and slower than Tuesday's, the right-hander, who usually opens, looked completely untroubled by either the quick stuff or the slow stuff. Striking lusty blows on both sides of the wicket, he moved steadily to 50 off 58 balls with six fours and one six.
First, he steadied the ship, sharing in a solid partnership of 39 with Kyle Mayers to shepherd his team from the uncertainty of 60 for 4 to halfway to the modest target.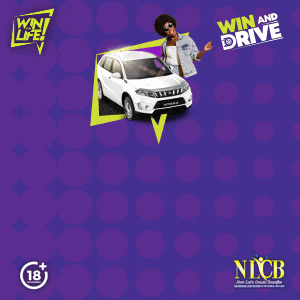 Then, joined by 25-year-old Keacy Carty (43*, 2 x 4 1 x 6), in only his second game in the maroon uniform, he steered the ship home, adding another three fours and two sixes as West Indies got to 217 without further loss and with more than four overs to spare.
"Wickets were falling around me as I went out there," King summed it up in the post-match interview. "I just had to try and dig in and stay there for the team—knowing I was one of the last recognised batsmen at the time with Keacy… We weren't chasing a big total so it was good that we could just keep it simple."
And he had only praise for Carty who, he said, "played exceptionally well [and] kept a cool head."
The same simply cannot be said of openers Shai Hope (18 off 24) and Shamarh Brooks today. Neither quite got on top of the Netherlands attack as they had done in their 120-run partnership in Game One.
Nkrumah Bonner stuck around for 22 balls more than for Tuesday's first-ball duck. And skipper Pooran's aggression brought him one towering six over midwicket before he was again bowled by off-spinner Aryan Dutt—off the inside edge this time.
When Mayers edged behind to give debutant Shariz Ahmad his first international wicket, things could have gone south for the West Indies. But King, who says he "was a middle-order batsman first and foremost" so "I can bat anywhere in the top six," had a plan.
"As cricketers, we know when times are good you have to cash in and make sure you get as many runs as possible. That's what I'm trying to do right now… I'm trying to capitalise on that good form."
And he explained that "part of my strength is adapting to whatever is needed for the team" so how he bats is determined entirely by the game situation.
At the start of the day, the Netherlands' game situation looked rosy. After their skipper won the toss and opted to take first strike, their openers again produced a fruitful century partnership.
But just when it looked like Vickramjit Singh (46 off 58), although not quite as dominant as he was on Tuesday, and Max O'Dowd (51 off 78) would make the visitors pay for less-than-accurate bowling and a couple of early fielding lapses, spinners Akeal Hosein and Hayden Walsh Jr intervened.
Called into the attack early by his skipper, the left-armer pulled the openers back with his tight lines and lengths and kept the pair much quieter than they like to be. Eventually, the bowlers won the battle of attrition, Walsh inducing a leading edge from Singh for a return catch.
Hosein, however, was the pick of the bowlers. Once Walsh had made the breakthrough, he bowled O'Dowd off the edge and then cleaned up the dangerous but impatient Bas de Leede with a beauty to rock the home side back on their heels.
From 101 at the fall of the first wicket after 20 overs, the Netherlands steadily lost ground to be all out for just double that score in the 499th over. Promoted to number three to take advantage of the solid start, only Scott Edwards, (68 off 89) was able to join the openers in double figures.
Although Alzarri Joseph's short-pitched bowling looked very menacing at times, Pooran, quick to spot the advantage, used just over 20 overs from his less-than tidy quicks, He opted instead to get six overs of leg-spin from part-timer Bonner, who gave him the bonus of Musa Ahmed's wicket, the number five falling to a diving catch by Hosein as he attempted a reverse sweep.
Hosein finished with ODI career-best figures of 4/39 but he certainly deserved a five-for.
Buoyed by their individual performances and the twenty-point boost given to team morale by the back-to-back wins, maybe both he and King will go one better on Saturday in Game Three. As a team, Pooran knows, they will need to get better.
What awaits in Pakistan, after all, is an altogether different kettle of fish.
MATCH SUMMARY
Toss: Netherlands
Netherlands: 214 all out (48.3 overs) Scott Edwards 68, Max O'Dowd 51, Vickramjit Singh 46; Akeal Hosein 4/39, Alzarri Joseph 2/30, Nkrumah Bonner 1/29.
West Indies: 217 for 5 (45.3 overs) Brandon King 91*, Keacy Carty 43*, Kyle Mayers 22; Bas de Leede 2/46, Shariz Ahmad 1/28, Aryan Dutt 1/33.
Man-of-the-Match: Brandon King
Result: West Indies win by five wickets
West Indies lead three-match series 2-0