Like the rest of the world, much of Trinidad and Tobago has been holding its breath waiting to resume social interaction—unrestricted by Covid-19 and the public health regulations piled upon us.
The North Coast Jazz event at Blanchisseuse this weekend, which culminates in a J'Ouvert, will no doubt openly reveal the extent of the wait to exhale.
By contrast to what may now be openly revealed, there has been partying going on underground that is in defiance of public health regulations, for which there had to be secrecy or quiet discretion among the participants.
Reference to an event as an underground activity may also be laden with snobbery.  The term 'zesser' was frequently misused during our lockdown in order to denigrate parties held by the perceived lower stratum of society in defiance of the public health regulations, while at the same time it was known that society weddings and other high-end functions with customary feasting and dancing took place in conditions that breached the regulations and social distancing.
Amongst those keeping secrets about high-end breaches of public health regulations, there is an understanding of the pliable nature of many public officials.  In our country, robber and race talk constitute the dust thrown in the face of a generally supine public to distract us when the real issue is the dereliction of duty of public officials.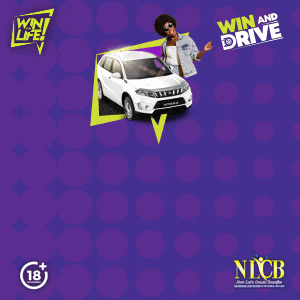 During the last three weeks, copious quantities of such dust has been thrown in our faces to obscure the failure of successive regimes to protect our disadvantaged children from abuse and official indifference.
In order to appreciate why we should not readily accept pathetic excuses and, above all, be indifferent to dereliction of duty of the police, we might usefully turn our attention to the 'Partygate' woes of the British Prime Minister, Boris Johnson.
PM Johnson is now known to have participated in what we might call 'a drink-up' in the precincts of the working spaces at the Prime Minister's residence. There were also drink-ups at other work locations.
One of those drink-ups was a gathering in the garden of PM Johnson's official residence in May 2020, to which 100 employees were invited. This gained particular attention.  
The Prime Minister eventually admitted attending but said that he 'believed implicitly that this was a work event'. That was about as futile as telling us that all public health protocols are observed when our people are jammin'.
British public opinion was intolerant of being regulated while the jefes were unlawfully having a good time and called on the London Metropolitan Police (the Met Police) to act. The Met Police were stimulated by fierce public criticism of its failure adequately to investigate the offensive gatherings and had to get working. 
Twelve events were initially investigated. Eighty-three persons attending the drink-ups, including the PM and his wife, were issued with fixed penalty notices for fines to be paid.
Moreover, a senior public servant, Sue Gray, was engaged to report on the series of drink-up events. The Gray report, issued last Wednesday, condemned the pervasive lockdown drinking culture for which 'senior leadership, both political and official, must bear responsibility'.
In a dictum to be heeded by us in a society in which police slackness has undermined objective justice, Gray stated: "It was not for me to make a judgment whether the criminal law had been broken: that is properly a matter for the law enforcement authorities."
There is continuing pressure on the Met Police to go further with their inquiries into a party inside PM Johnson's private quarters and there may be a judicial review case concerning the basis on which police action was or was not taken.
Whatever the future political outcome for PM Johnson, public opinion in Britain would not tolerate police indifference like that reflected in the comment we heard from the Police Complaints Authority last week, to the effect that senior police officers did not take charge of the management of the Akiel Chambers investigation and 'left it too much for the junior officers'.
If the seniors in the Trinidad and Tobago Police Service are blind to notorious events, then we must ask whether it is wilful blindness.