The Barbados Pride are now within touching distance of a second successive regional four-day title, after the defending champions and current West Indies Championship leaders whipped the Trinidad and Tobago Red Force by an innings and 22 runs today at the Brian Lara Cricket Academy in Tarouba.
It is 16 years since the two-island republic have conquered their neighbours in this format and early enthusiasm, spawned by wins over the Jamaica Scorpions and the Windward Islands Volcanoes in February, proved misplaced in the end.
In a comprehensive defeat to the Leeward Islands Hurricanes last week, Trinidad and Tobago fell 187 runs short. This time, they lost with a day and almost two sessions to spare, not even contriving to make Barbados bat twice.
Skittled for just 133 runs in 54.2 overs in the first innings, captain Imran Khan's troops repeated the failure, managing 134 from 50 overs in their second attempt.
"If we had batted properly in both innings, we could have stood a chance," said Khan, who credited Barbados for playing good cricket and insisted that his criticism was for the entire T&T team and not any individual batsman.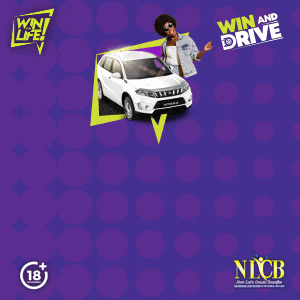 Coach David Furlonge said the Red Force have only themselves to blame for their predicament.
"Our shot selection was not good enough—I think we beat ourselves in this game," Furlonge told Wired868. "We are accustomed to batting first on the Brian Lara surface whenever we win the toss so the wicket is not to blame."
At the close of play, middle-order batsman Yannic Cariah (33 off 81) was still unbeaten but he had nobody for company. 
Cariah leads all T&T batsmen in the series with 311 runs from seven innings, including one century and two half-centuries. Wicketkeeper/batsman Joshua Da Silva is next with 245 runs with two half-centuries.
Not one specialist batsman in the Red Force team has so far managed a century although Isaiah Rajah and Jeremy Solozano have each score a solitary half-century.
Darren Bravo, batting at number three, has made an especially anorexic contribution, posting scores of 7, 2, 8, and 4 in his four innings so far.
In contrast, Barbados, led by the competition's leading scorer Kraigg Brathwaite, have been steady throughout and their ability to push the Guyana Harpy Eagles to the wire in Round Three, even when they did stumble, hinted at the mettle the defending champions possess.
At Tarouba, the Pride never allowed the hosts to get comfortable and were well rewarded for it.

Neither Khan, a Central Sports player, nor Furlonge was willing to address former Trinidad and Tobago captain Daren Ganga's criticism of the team's supposedly 'QPCC-centric' squad selection—there were 10 'Parkites' players in the Red Force XI last week against the Leeward Islands. 
"Everybody will have their opinions," said Furlonge, who is himself a QPCC coach.
It is worth mentioning that Trinidad and Tobago's representatives on the West Indies team in all formats, ostensibly the nation's top performers, are Parkites. The inclusion of four non-QPCC players in the squad against Barbados this week led to no discernible improvement.
There is debate too as to whether recent limited-overs domestic competitions in Trinidad might have affected the players' focus.
"It could be possible—there is so much T10 and T20 cricket around all over the country," Furlonge said last week. "I wouldn't rule it out that it played a part in some of the performances."
Khan was less convinced and pointed out that openers Jeremy Solozano and Keagan Simmons did not play in the local T10 competition.
"As professionals, you are supposed to adjust to any format," said the Red Force captain.
If Khan or Furlonge had an inkling of the reason behind Trinidad and Tobago's recent poor performances, it was not something they felt they should share with the media.
Khan urged fans to continue to support the team and promised to put on a good showing against Guyana next week.
"After winning our first two games, everyone was talking about being title contenders," said Khan. "As a team, all we can do now is stay strong and try to finish on a high and beat Guyana to hopefully finish mid-table. 
"[…] It has been a tough two games but I hope the fans keep faith in us. We will regroup as a team; just keep supporting us."
Furlonge concurred.
"We have to play for pride now, we have to play for the insignia and the supporters," said the Red Force coach. "[…] We know we let them down with our performance but we look forward to a much better performance next week against Guyana."
Guyana closed Day Three of their contest with Jamaica today on 584 for 7, after a typically patient century from 25-year-old opener Tagenarine Chanderpaul (184 off 423). The knock took the son of West Indies legend Shivnarine Chanderpaul to third on the West Indies Championship scoring lists with 414 runs from seven innings, just 61 short of Brathwaite.
Chanderpaul's series average of 82.8 betters Brathwaite's 79.16.
"In the last couple match days, they made 400 runs plus so we know their strength is their batting," said Furlonge. "We have to see what kind of wicket we get in the [Queen's Park] Oval, but we have to be mindful of Chanderpaul, who bats long and everybody else bats around him."
Guyana are still in the hunt for the regional title but they will need to build rapidly on their 191-run lead over Jamaica tomorrow to give themselves enough time to bowl them out. Failing that, they would need the Windward Islands to produce an upset against Barbados next week while they take care of neighbours Trinidad and Tobago.
The Windward Islands are still searching for their first win of the series and are unlikely to get it against the Leeward Islands tomorrow. The Hurricanes will start the day at 127 for 3, requiring a further 286 runs for victory.
For the Red Force, as they prepare for their Guyana assignment, it is back to the drawing board.
"We are going to practise on Sunday, Monday and Tuesday in preparation for the next game," said Furlonge. "We want to come out against Guyana and finish the competition strong."
Match Summaries
(At Brian Lara Cricket Academy, Tarouba)
Trinidad and Tobago Red Force: 133 all out (54.2 overs) (Imran Khan 29, Terrance Hinds 25; Jomel Warrican 3/21, Akeem Jordan 2/17, Ramon Simmonds 2/24, Justin Greaves 2/26) & 134 all out (50.4 overs) (Yannic Cariah 33*, Keagan Simmons 31; Akeem Jordan 3/26, Roston Chase 3/26, Justin Greaves 3/27)
Barbados Pride: 294 all out (91.3 overs) (Raymon Reifer 79, Justin Greaves 50, Jonathan Carter 41; Terrance Hinds 5/32, Imran Khan 2/60)
Barbados won by an innings and 22 runs.
(At Diego Martin Sporting Complex, Diego Martin)
Jamaica Scorpions: 393 all out (109.3 overs) (Jermaine Blackwood 114, Aldane Thomas 100, Alwyn Williams 51; Veerasammy Permaul 3/96, Kevin Sinclair 2/74, Gudakesh Motie 2/39, Demetri Cameron 2/103)
Guyana Harpy Eagles: 584 for 7 (157 overs) (Tagenarine Chanderpaul 184, Vishaul Singh 100*, Tevin Imlach 79, Chandrapaul Hemraj 78; Nicholson Gordon 4/122)
Guyana lead by 191 runs.
(At Queen's Park Oval, Port-of-Spain)
Leeward Islands Hurricanes: 333 all out (95.5 overs) (Colin Archibald 106*, Jahmar Hamilton 52, Daniel Doram 43; Preston McSween 5/92, Kenneth Dember 2/77) & 252/8 dec. (60.5 overs) (Devon Thomas 51, Ross Powell 40, Rahkeem Cornwall 38; Kenneth Dember 3/62, Darius Martin 3/94)
Windward Islands Volcanoes: 173 all out (55 overs) (Keron Cottoy 73*, Devon Smith 35; Rahkeem Cornwall 5/61, Jeremiah Louis 3/26) & 127/3 (47 overs) (Kimani Melius 51, Kavem Hodge 25*; Rahkeem Cornwall 2/20)
Windward need a further 286 runs.